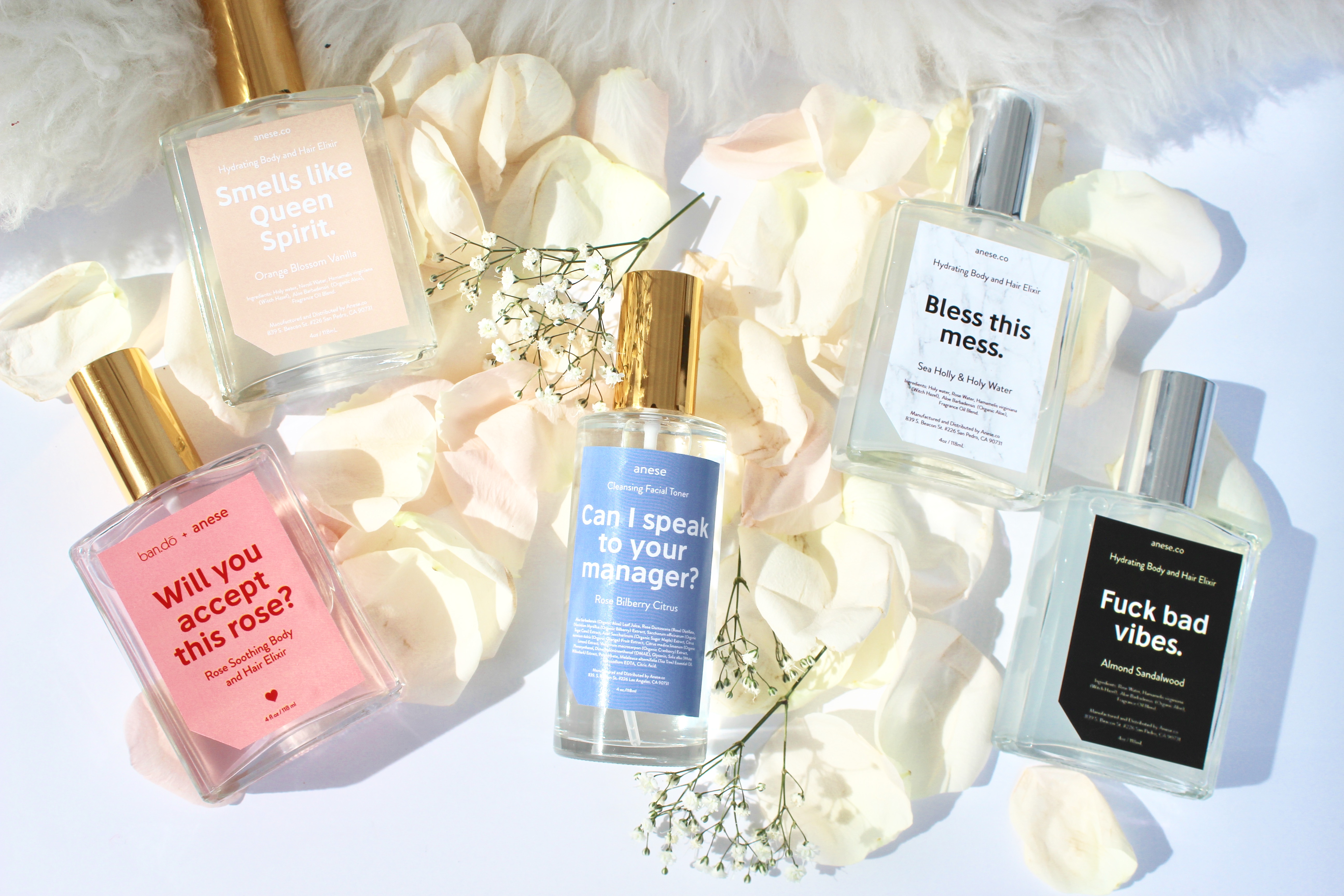 Meet Anese.
Anese makes awesome skincare, scrubs, and sprays for hair and body. The Los Angeles brand prides itself in being all natural: their products are made of responsibly-sourced ingredients, contain no parabens, herbicides, or peptides, and they're vegan! The elixirs act as much more than a hair and body mist. They reduce the appearance of pores, maintain skin's water balance, improve elasticity and reduce fine lines and wrinkles. I don't know any perfume or mist that does that. Game changers! To top that all off, their packaging is super cute and cheeky, so I decided to try them out. I got a few of their hydrating body and hair elixirs as well as their facial toner.

1. Bless This Mess
Says here that it's made with real holy water. I freaking believe it. Organic aloe vera and floral water create the ultimate crisp, clean scent with Sea Holly and Holy Water. 'Mist your skin to free it of it's sins.'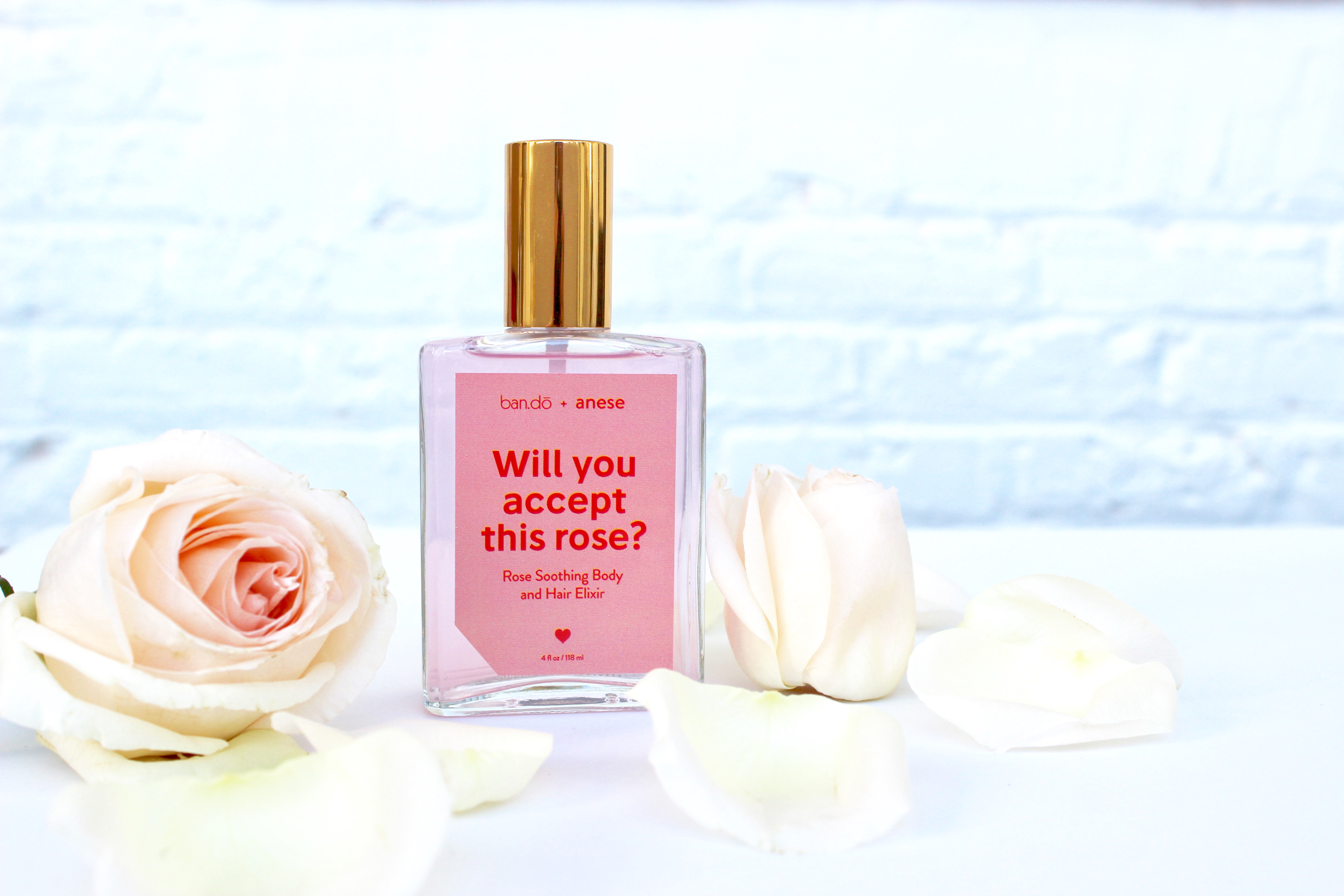 2. ANESE x ban.do Will You Accept This Rose
This elixir is made of rose water, rose oil and aloe vera. I was itching to get this one since it's a limited edition piece that was created in collaboration with ban.do. Ban.do is one of my favorite brands. They're so fun and empowering of women; they're just great. They recently collaborated with Bing Bang NYC on some cheeky jewelry pieces and photographed the entire lookbook for the campaign in the rose garden of Exposition Park. So these girls know their roses, okay?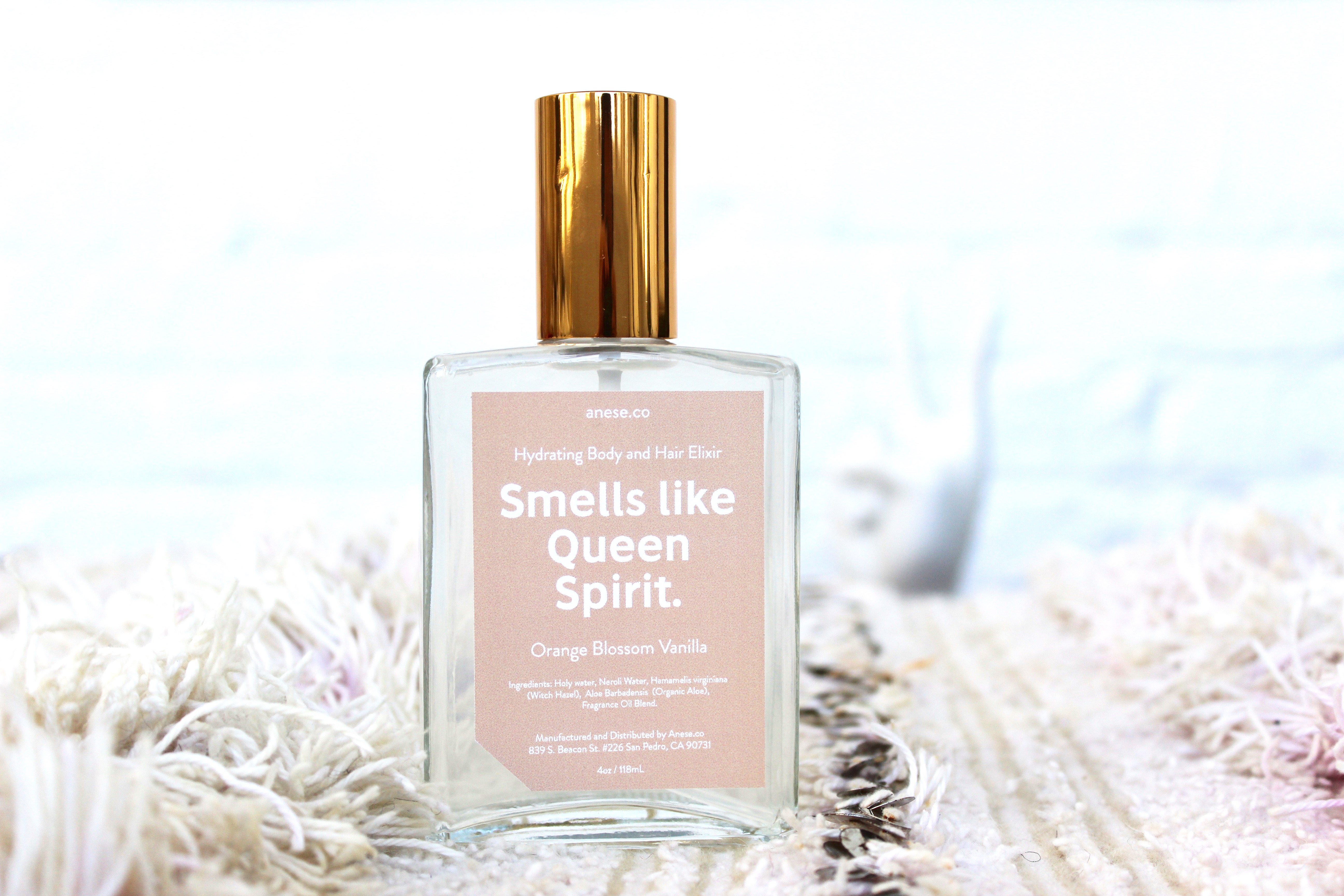 3. Smells Like Queen Spirit
F yeah it does! This blend of orange blossom and vanilla is the perfect combination. When I first sprayed it on myself, I was mentally transported to some tropical island with Nirvana playing softly in the background. I got light hints of plumeria flowers and rebellion! I love it. What I love even more, is Anese's own description of this bad boy:
Benefits: The perfect amount of fragrance, because you don't want to make everyone in the room pass out. Leaves your skin moisturized and hydrated. Save the alcohol for your vodka sodas.
How to Use: Throughout the day, mist your body and hair for a nice refresh. Spray liberally.
When you're in Vegas and your hair smells like cigarettes.
After a long day at work on your way to grab cocktails with friends, skip the shower and save yourself for an after drinks bath.
On your way to a date or an interview when you want to smell amazing but not overwhelming.
They just get it.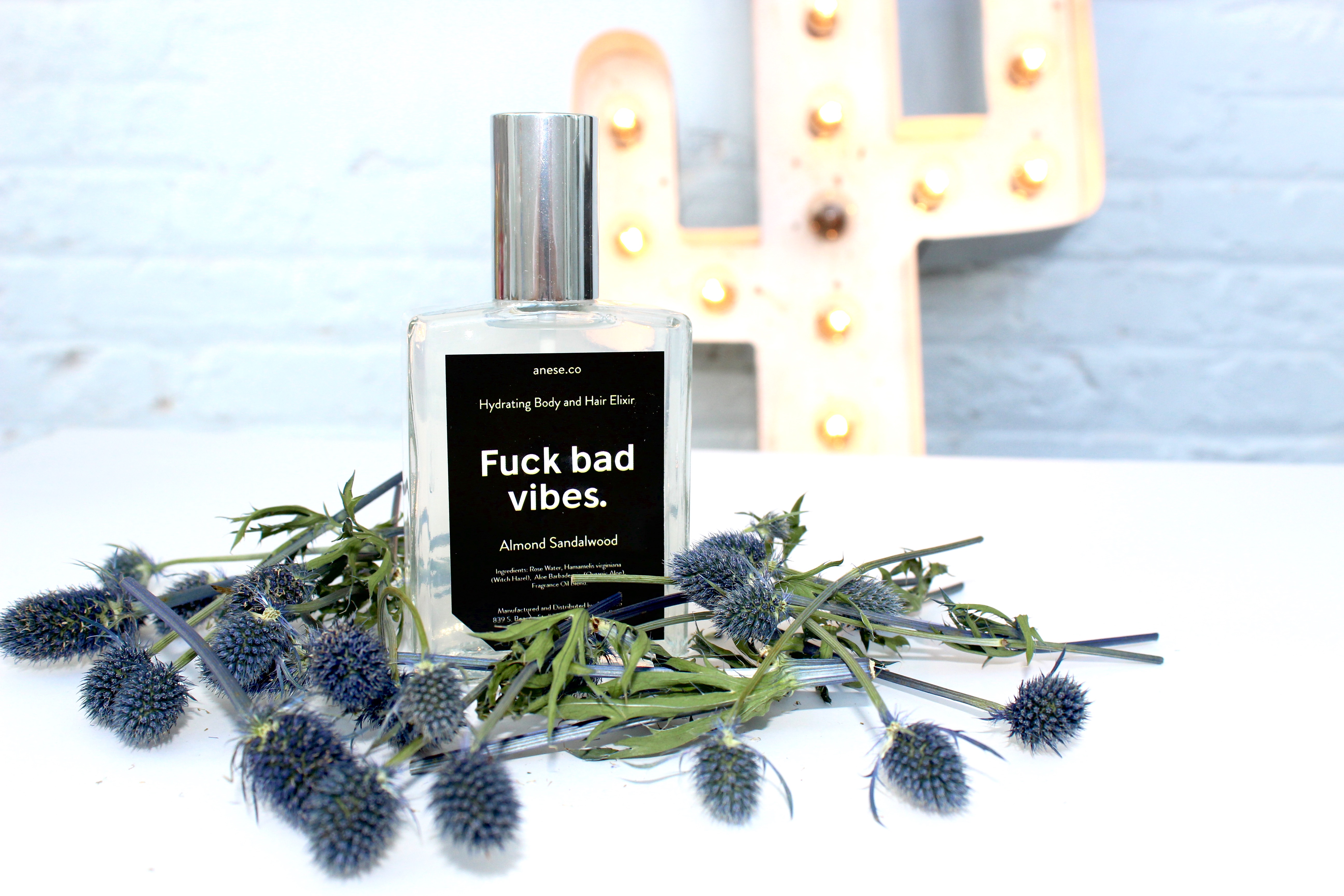 4. Fuck Bad Vibes
#badvibesBLOCKED Almond and sandalwood to the rescue! This is probably my favorite scent out of the lot. Not only does it smell like the bomb dot com, but it hydrates softens and moisturizes skin!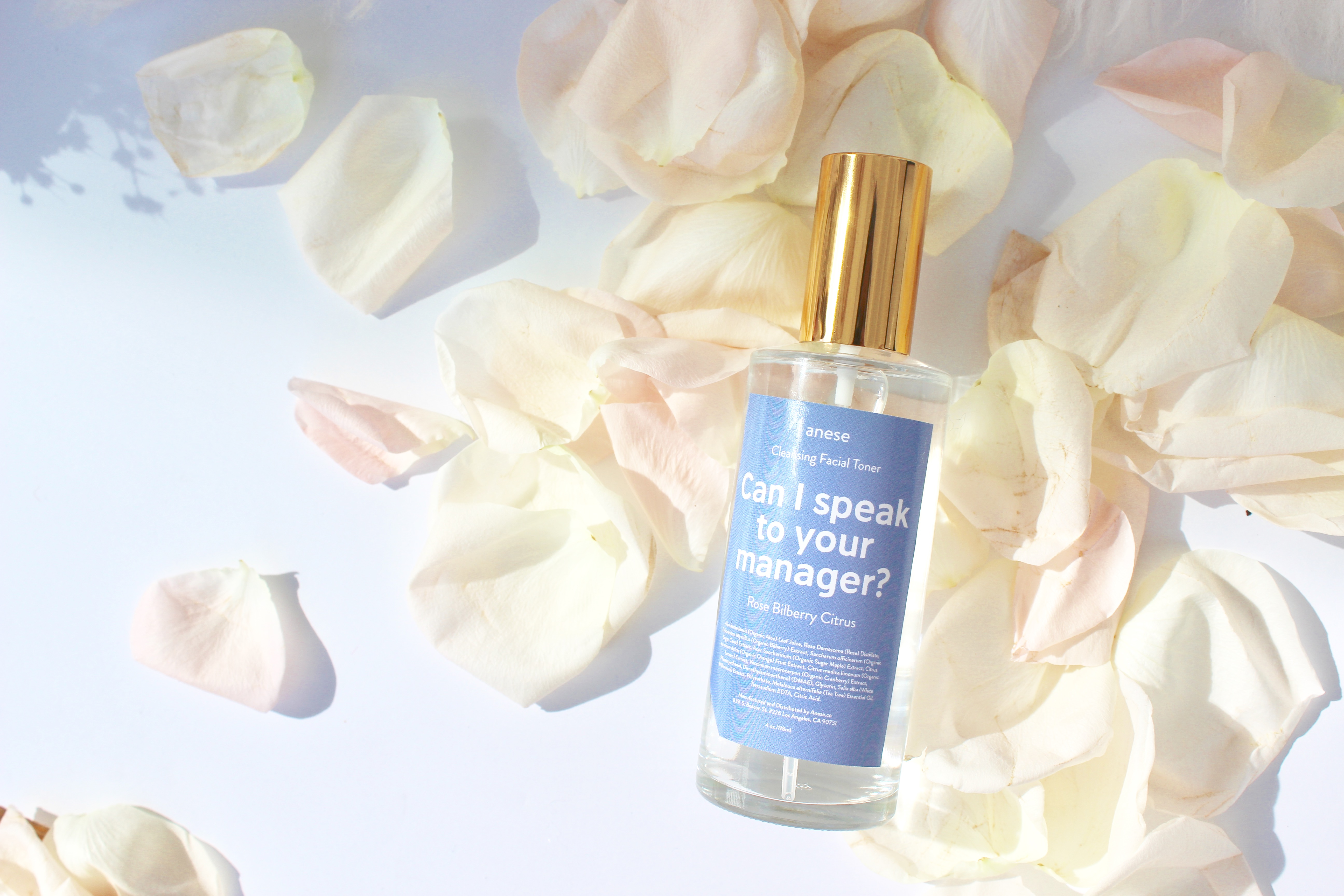 BONUS: Can I Speak to Your Manager?
It's exactly how it sounds. It's the toner for when you've just had it with your skin. Can I Speak to Your Manager is comprised of organic aloe vera, rosewater, organic bilberry extract, white willowbark and organic lemon and orange extract. In other words, it's jam-packed with antioxidants and minerals to rejuvinate, strengthen and balance skin. I got a few hours of sleep the night before and my face felt so grimy the next morning (I slept in my makeup, I know, tsk tsk.). Like, my pores felt heavy. I washed my face with my go-to St. Ives Peach scrub and followed with a few mists of CISTYM and patted dry. My skin felt so dewy, soft and clean!
Either way, there you have it. 5/5. I love them. That's all there is to it.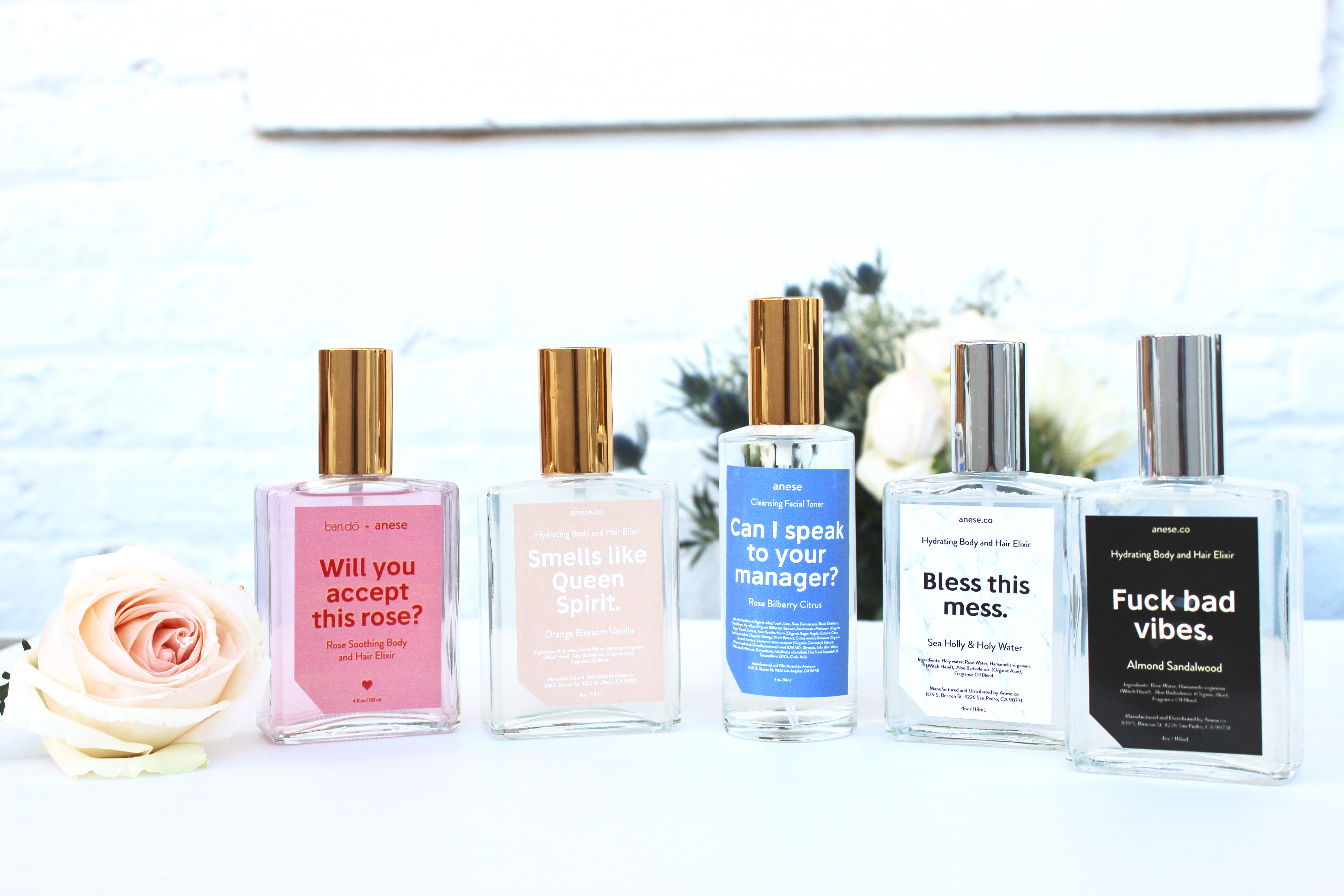 And they lived happily ever after.
Check out all the Anese elixirs and skincare products here:

P.S. Get free shipping and 20% your first order here. Pamper yourself this Valentine's Day!
xo