It's not everyday that I get to run around in a flirty sun dress and sandals in Miami. Some days, I'm in sweats and my alma mater hoodie, just running errands and keeping low key in Atlanta. With the way the weather is in Atlanta, I can't really just slip on a dress and go, I have to layer up. And as you know, layering is not my strong-suit and neither is a winter closet! So I took a stab at the 'athleisure' trend and this is what I learned: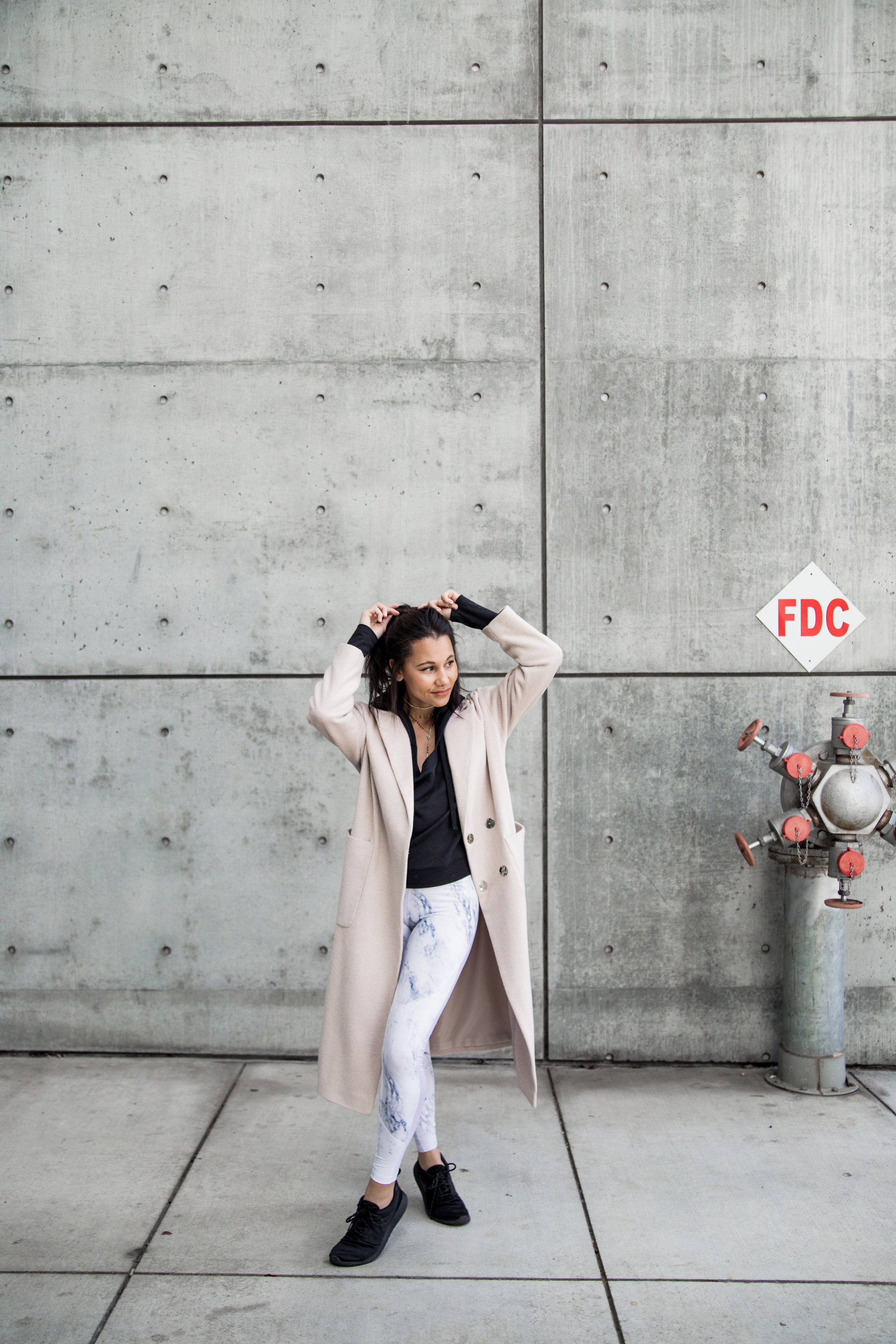 Comfortable: So you're pretty much wearing clothes that are designed for movement and comfort; athletic & leisure, hence athleisure. This combination goes great with running errands or just lounging around. I don't think I could ever complain about being in sneakers all day!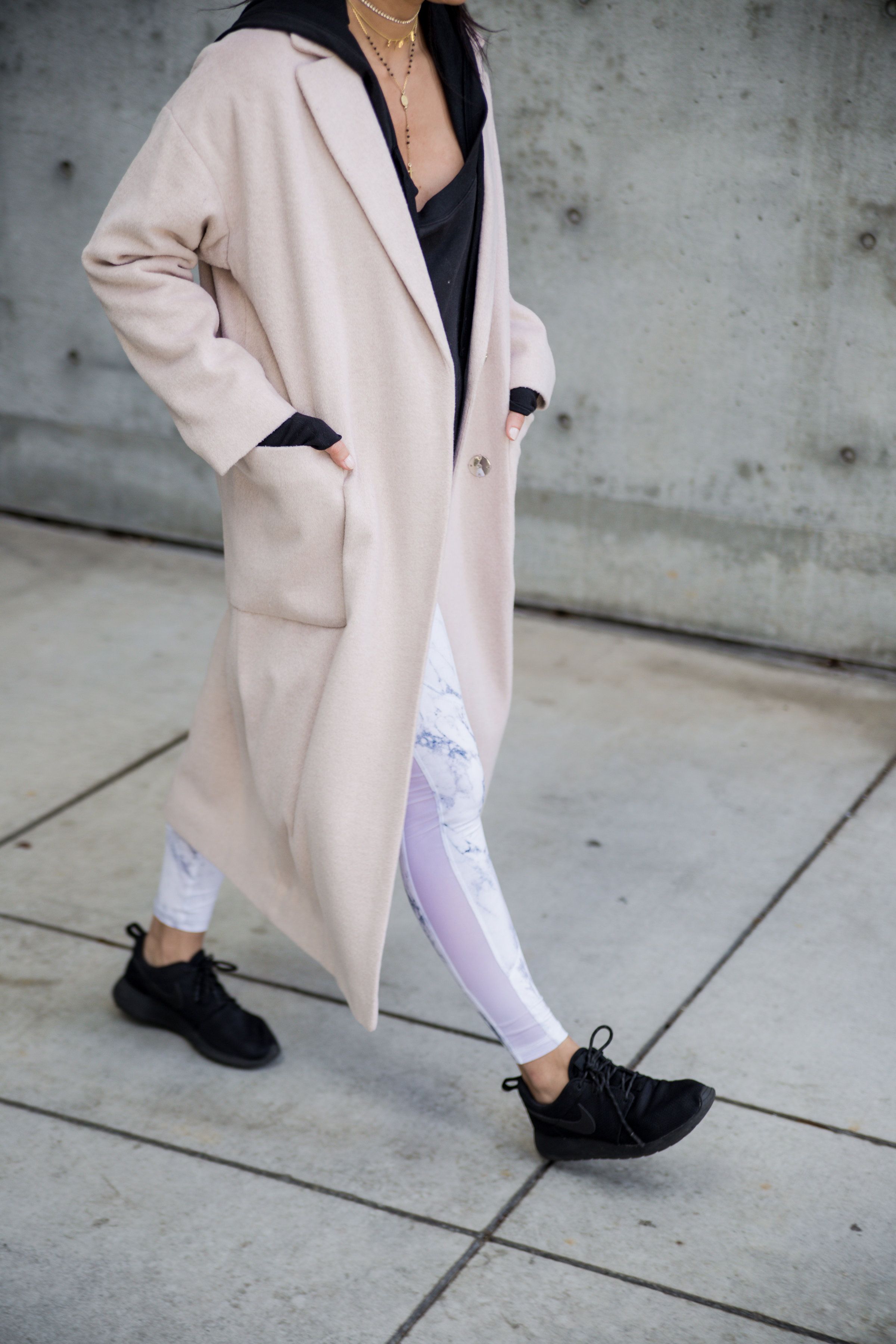 Motivating: Believe it or not, this outfit had me feeling motivated to workout! I mean heck, I already have all the necessary articles of clothing to hit the gym or the park, so why not go out and be active? (Disclaimer: I did not. I went home and watched more Taboo)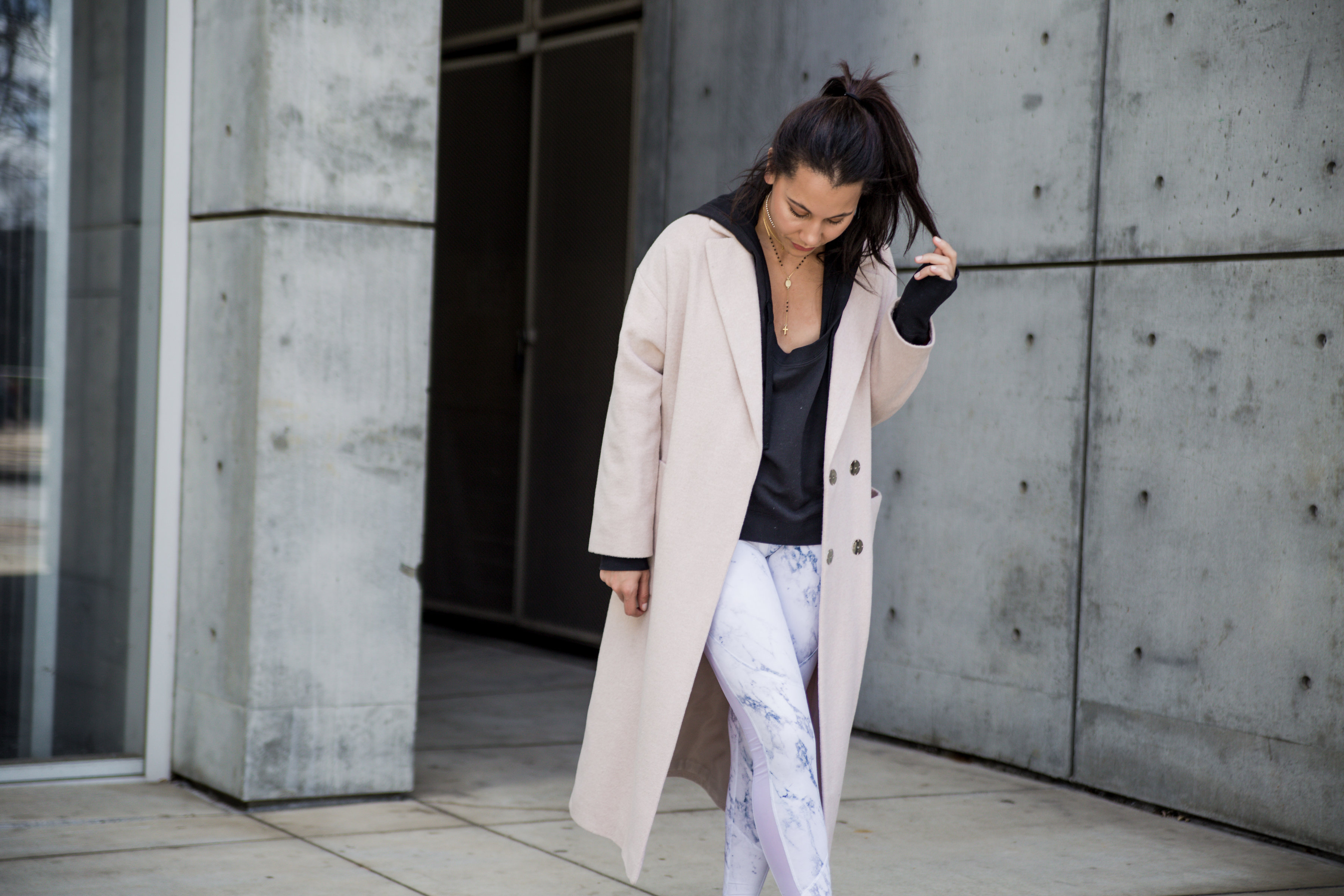 Simple: This look was extremely easy to put together! You're essentially putting together basic pieces and adding one luxe item, like shades or a purse or nice coat. When I'm not out in public or at work, I can usually be seen in an oversized sweater and leggings (depending on the weather). By adding a nice coat and some hardware, my go-to look instantly goes from bummy to fab. There really isn't much planning or thought when it comes to creating an athleisure outfit. You can easily nail the athleisure look with pieces that you already have in your closet!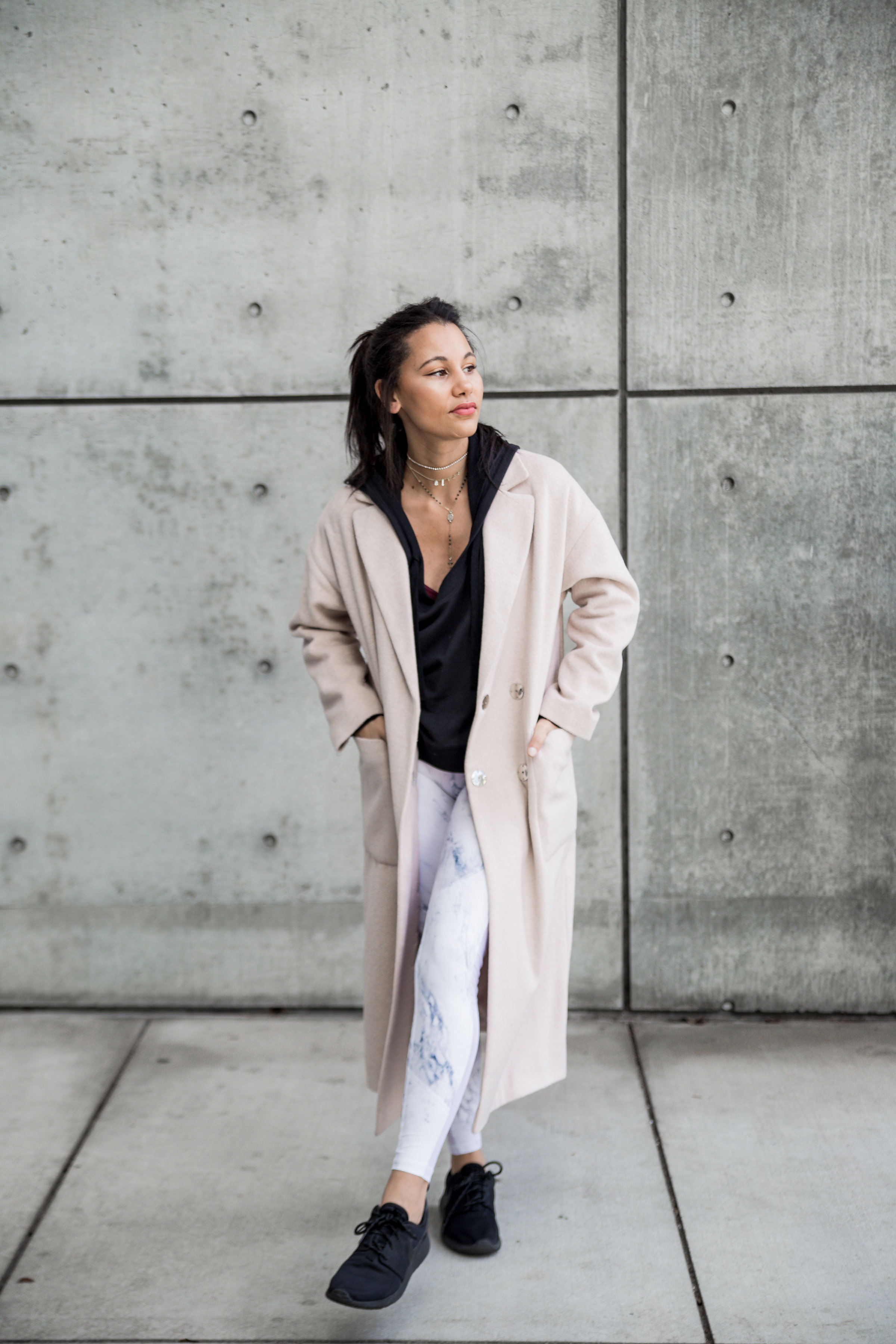 Topshop Coat / ALO Hoodie / Varley Tights / Nike Roshes
Shop the Athleisure look here:


xo