The embroidery/patches/studs trend has been popular for quite some time now. Nearly all of your favorite power fashion houses have incorporated them into their lines as have ready-to-wear brands like Steve Madden and Missguided. But of course, like the majority of the clothing I lust over, the pieces I tend to gravitate towards are expensive AF. Take a look for yourself:

You literally can't, right? I specifically have been lusting after this bad boy. It's $550. Over half a grand.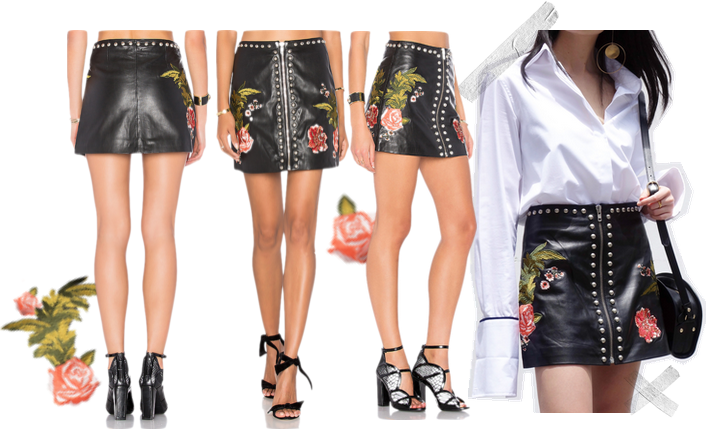 That hurt me so much that I decided to turn to DIY and try to recreate this skirt. So I went on the web, purchased some awesome patches and studs and: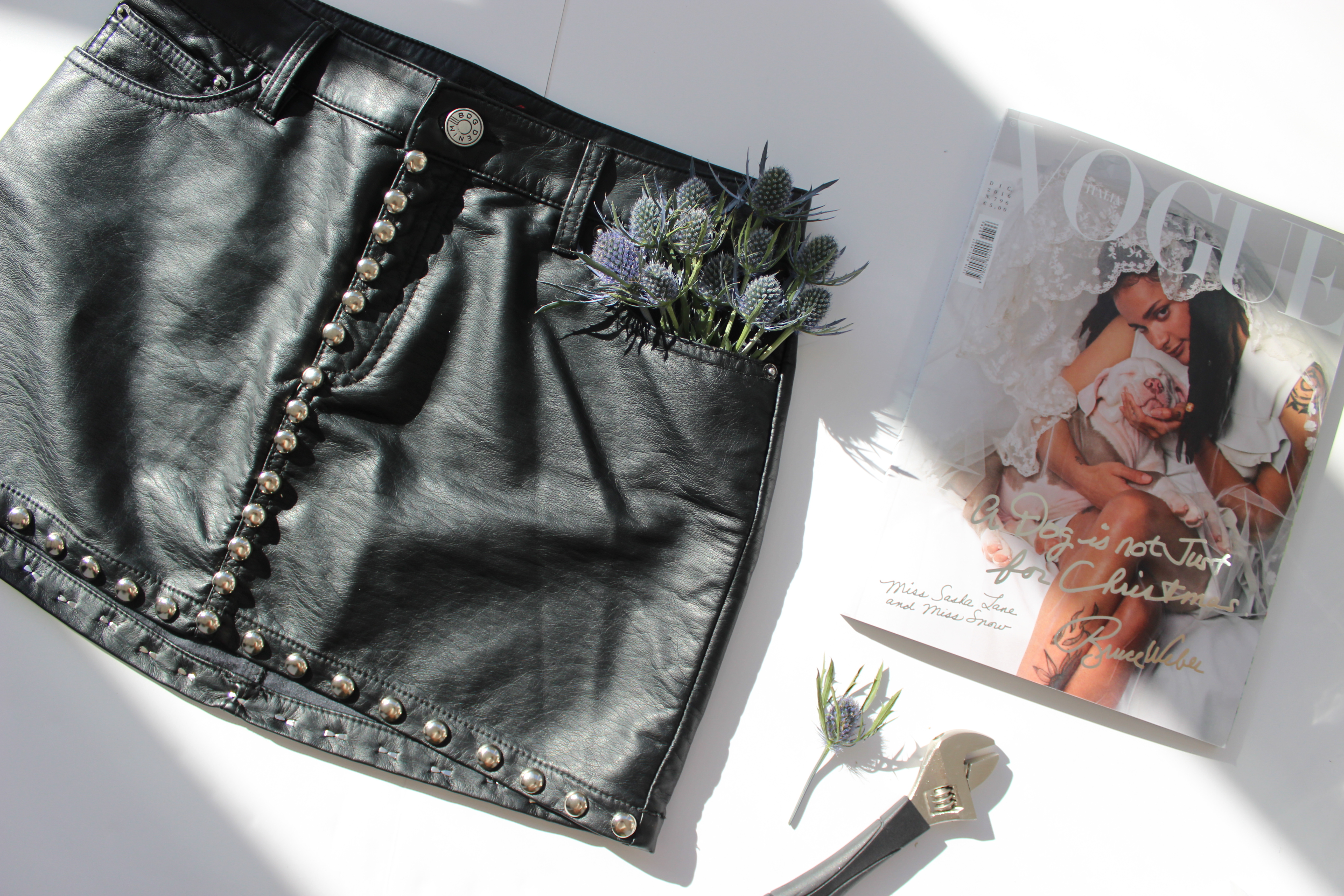 CAN'T TELL ME NOTHIN'
Obviously I skipped the patches. I was pretty content with a more minimal look. Either way, here's how:
Step 1: Find some patches and studs. I suggest ebay, you can save a significant amount of money and get a variety of patches. But, I will say that ban.do has some preeeeetty cute, cheeky patches worth checking out.
Step 2: Have an article of clothing that you could potential F up. Look, I'm just being honest here. Not every DIY ends in a masterpiece. I chose my faux leather skirt by BDG from Urban Outfitters.
Step 3. Position the patches and studs on your clothing and take a photo for reference. Start with the studs. Be careful not to poke your fingers! I used a small wrench to put the studs in place since they were difficult to secure with just my fingers! In total, I used 51 studs.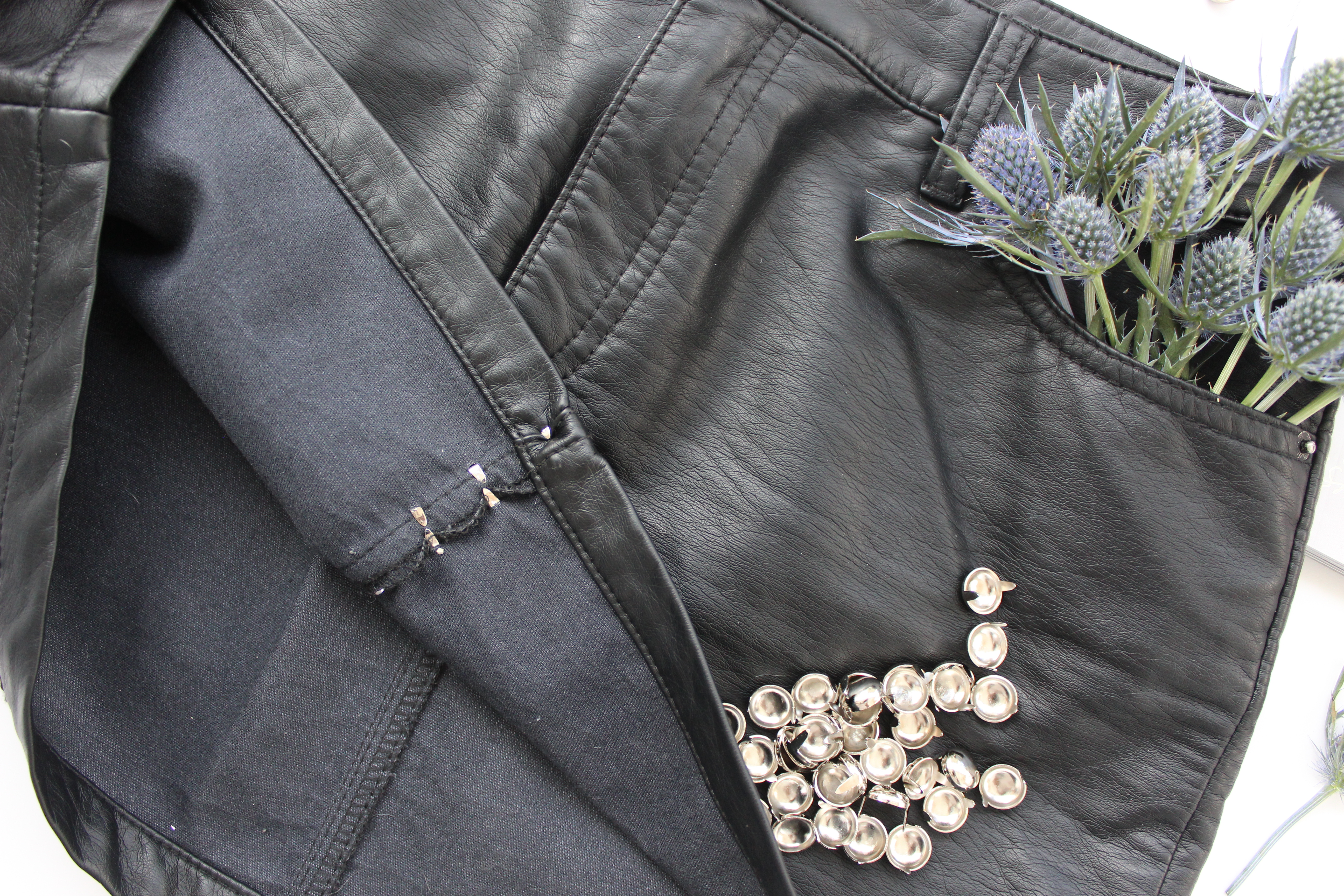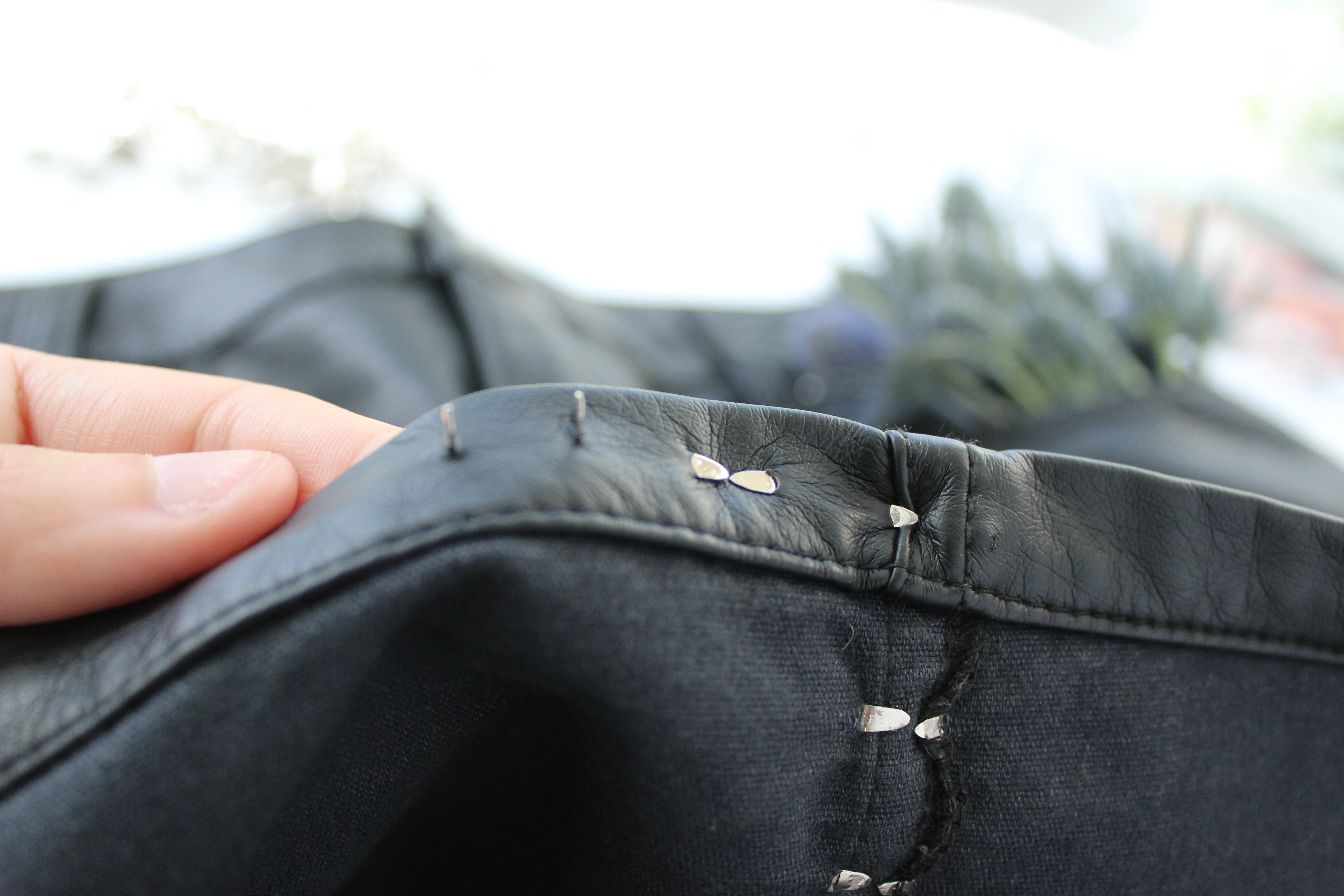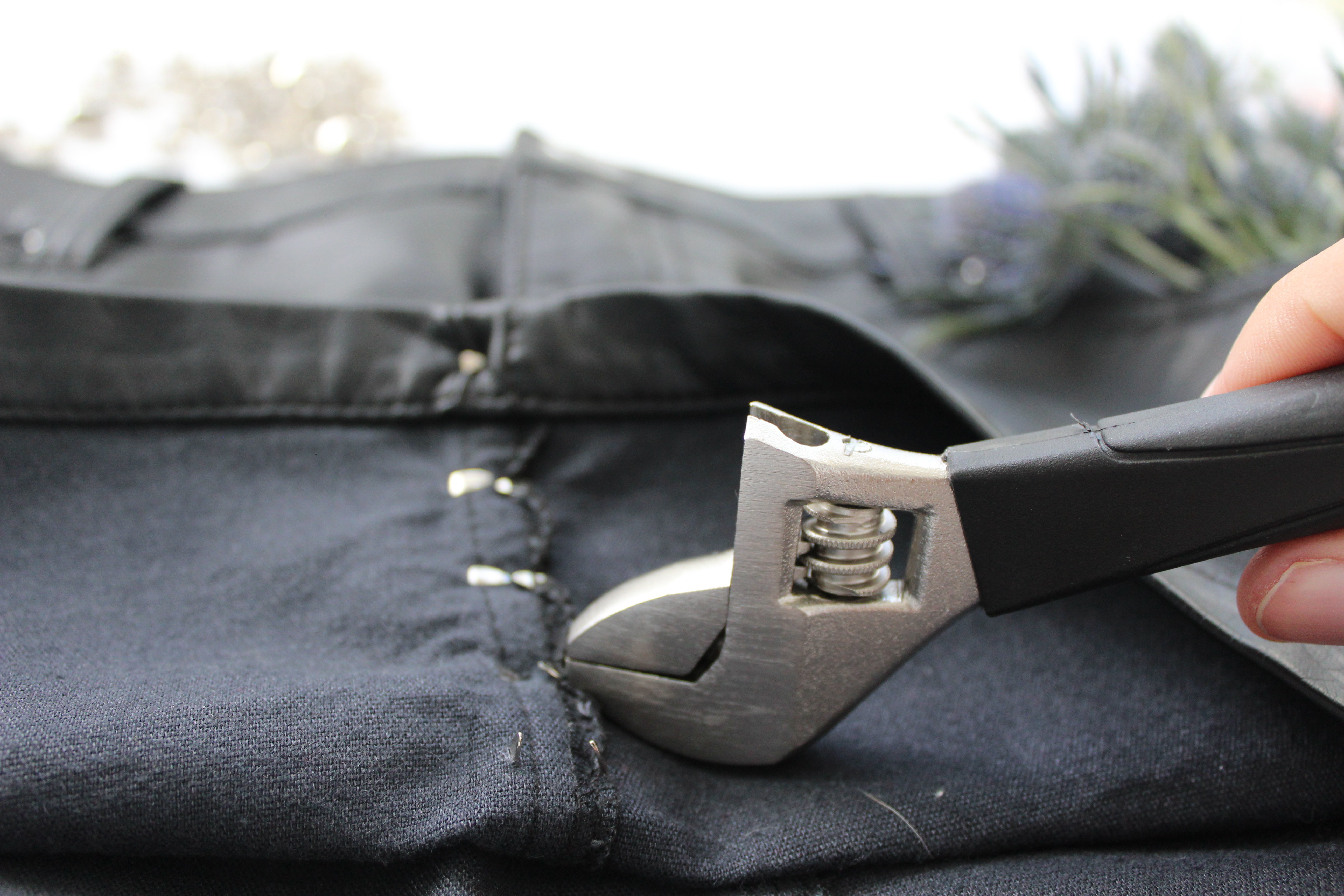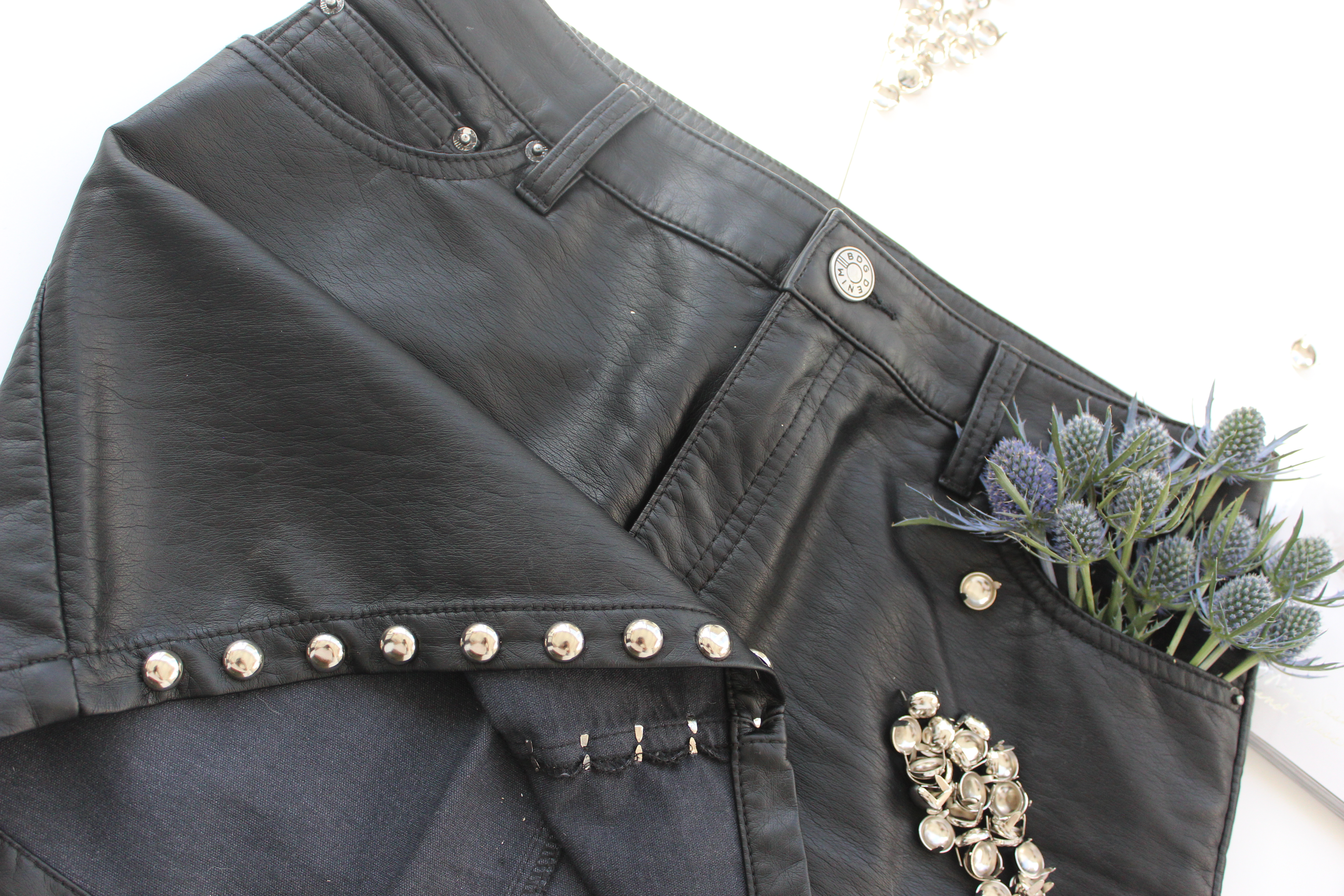 Step 4: Iron on. Again, I skipped this step as I was pretty content with the way the skirt looked already!
Step 5: Rock it like you bought it!
If DIY isn't your thing, take the easy route and check these embroidered and studded pieces out:


xo