FALL! We meet again.
This season has been pretty atypical in temperature but, in a weird way, that allows us summer-lovers to hold onto our wardrobes a little bit longer! While I wish I could hold onto my skater dresses and off-the-shoulder tops forever, it's time to face the plethora of PSL references, darker color palettes, and over-the-knee boots. So I've rounded up some of my favorite fall essentials:
A good coat.
This is stating the obvious, but a nice coat can pull together just about any look. Take it from me, once the temperatures really start dropping and all you want to do is Netflix and veg-out, the last thing you want is to step out of the house in your sweats and run into someone. That's where the chic touch of a wool coat comes in! Confuse people into thinking you're the next it-girl. 😉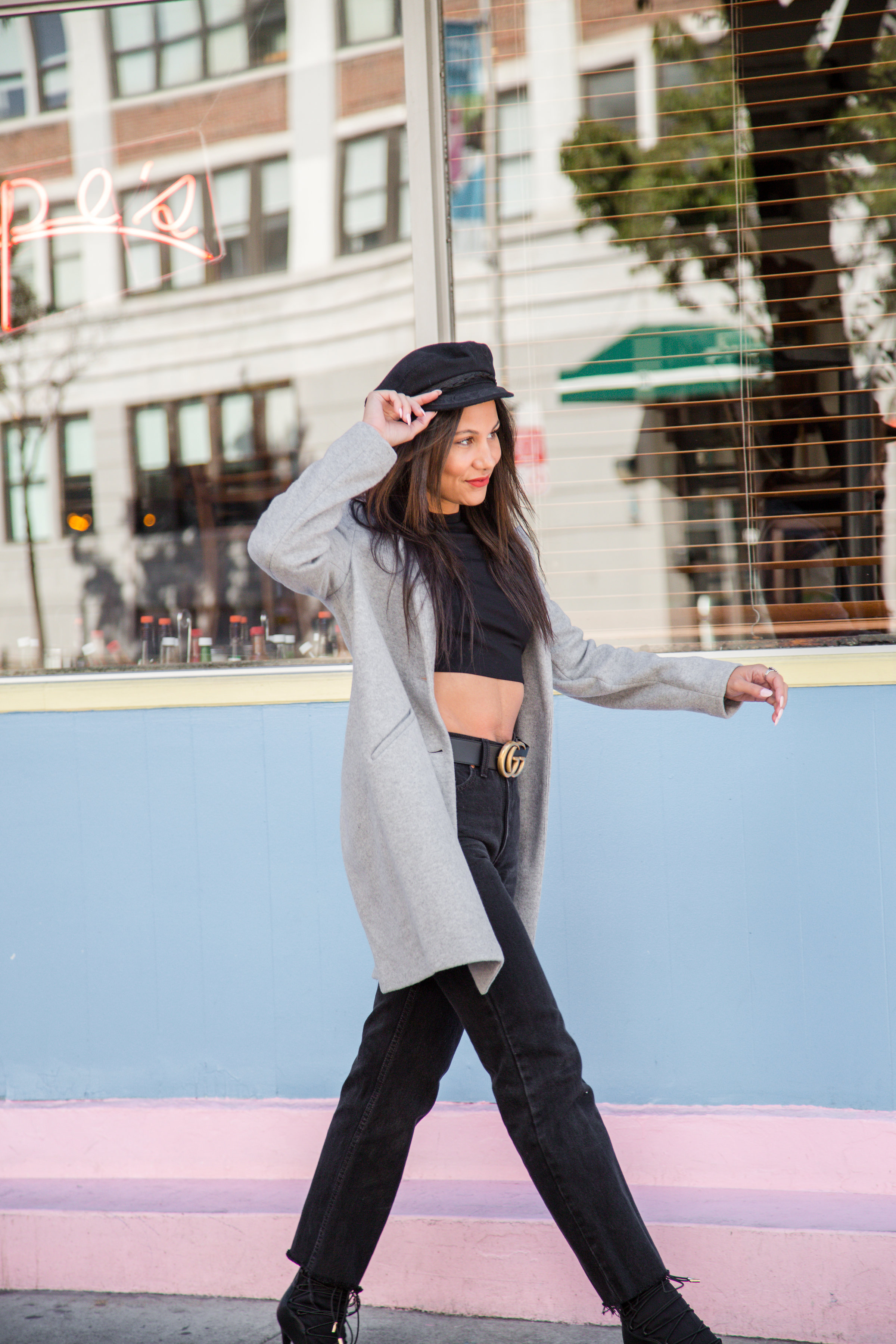 I tend to gravitate towards Zara for all my fall/winter coats. You really can't beat the price for the quality that Zara offers! Madewell also carries some pretty stellar outerwear, too!
Literally anything velvet.
I consider velvet to be material that defines fall. It's soft, comes crushed or smooth, and does a good job at showing off how rich autumn tones can be. I'm really big on my Forever 21 velvet moto jacket right now. That rich mustard color makes for the perfect statement to any minimal look.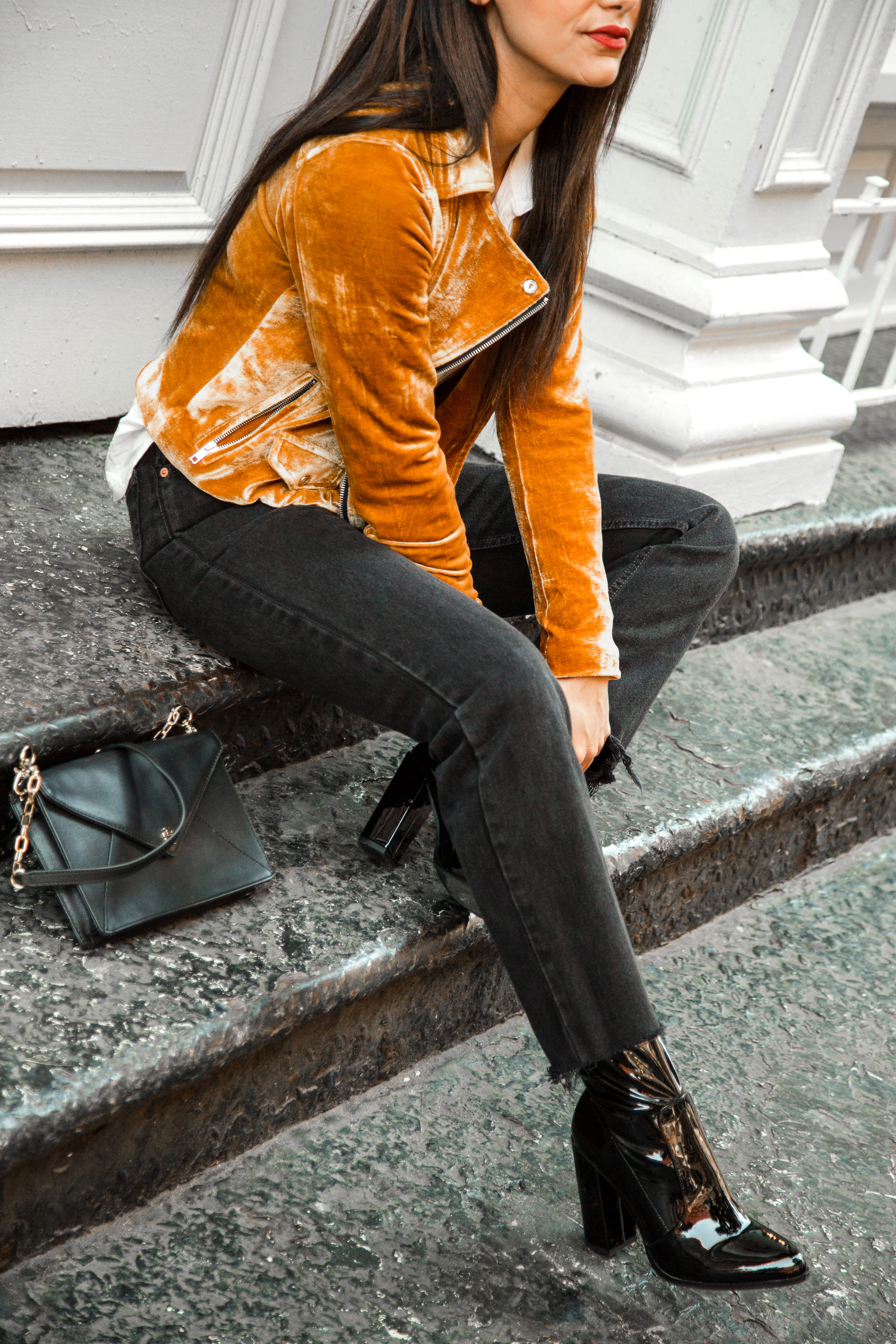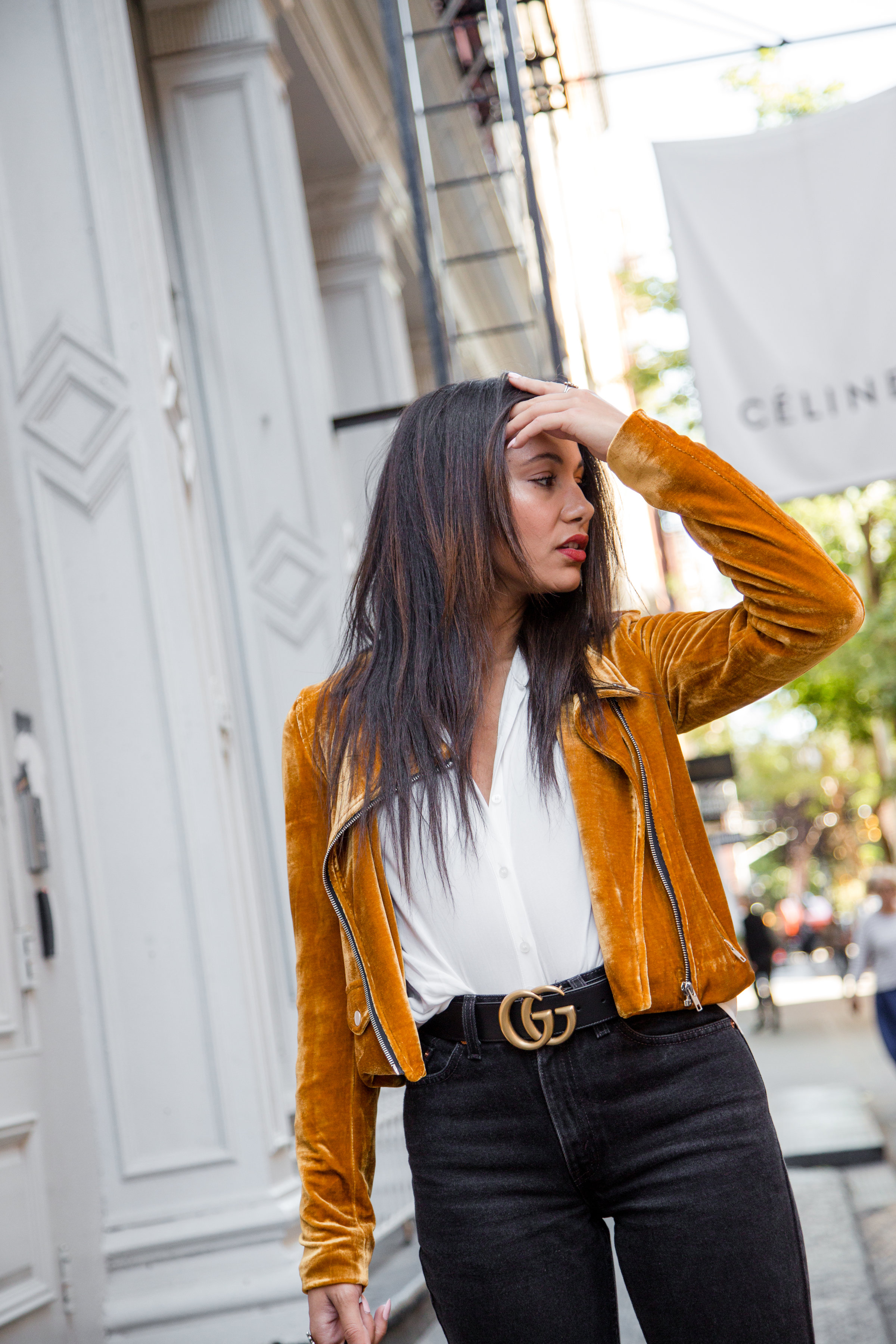 Can't forget to mention bodysuits. This emerald green bodysuit from Forever 21 is a must-have. It's the perfect transition piece for day to night activities.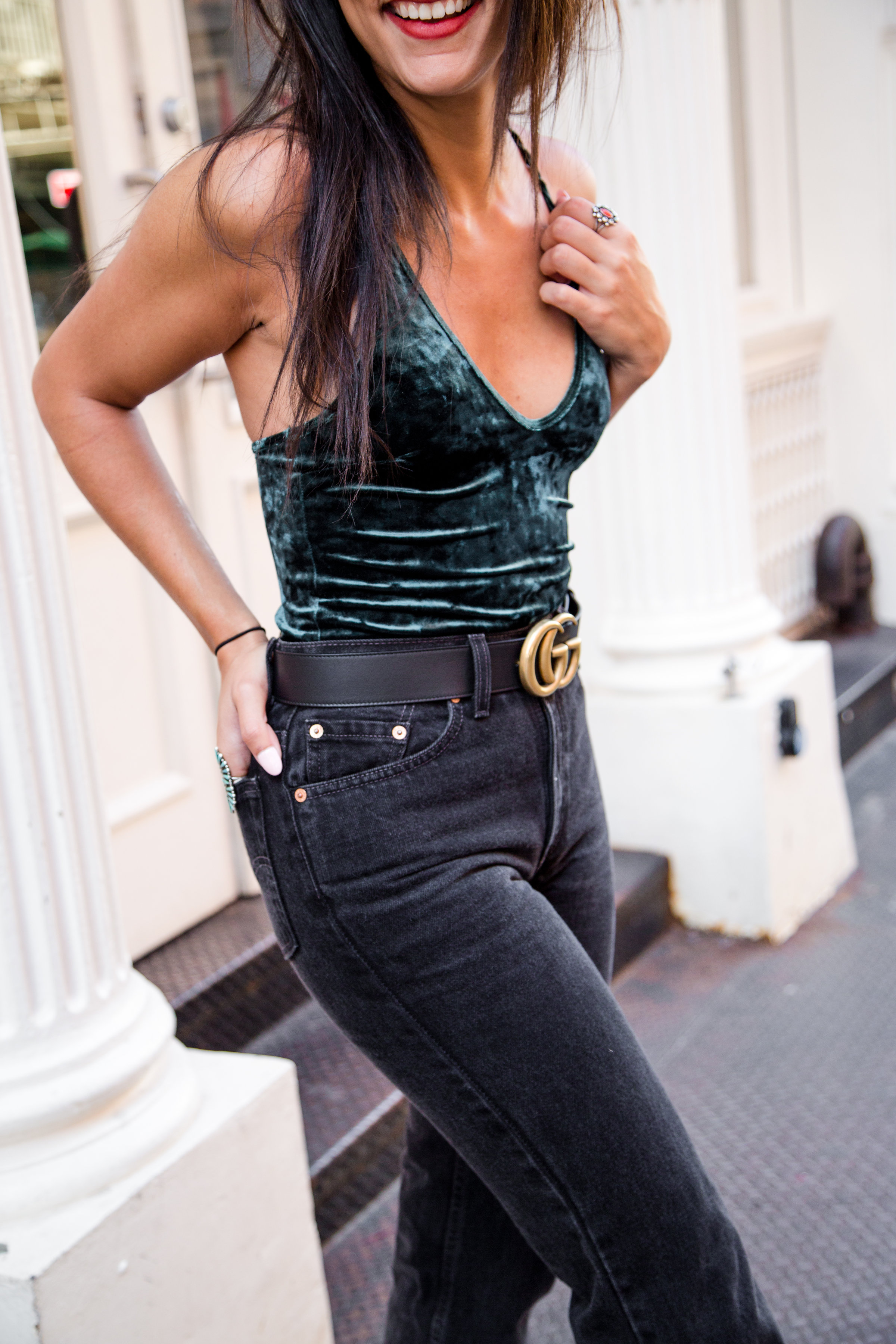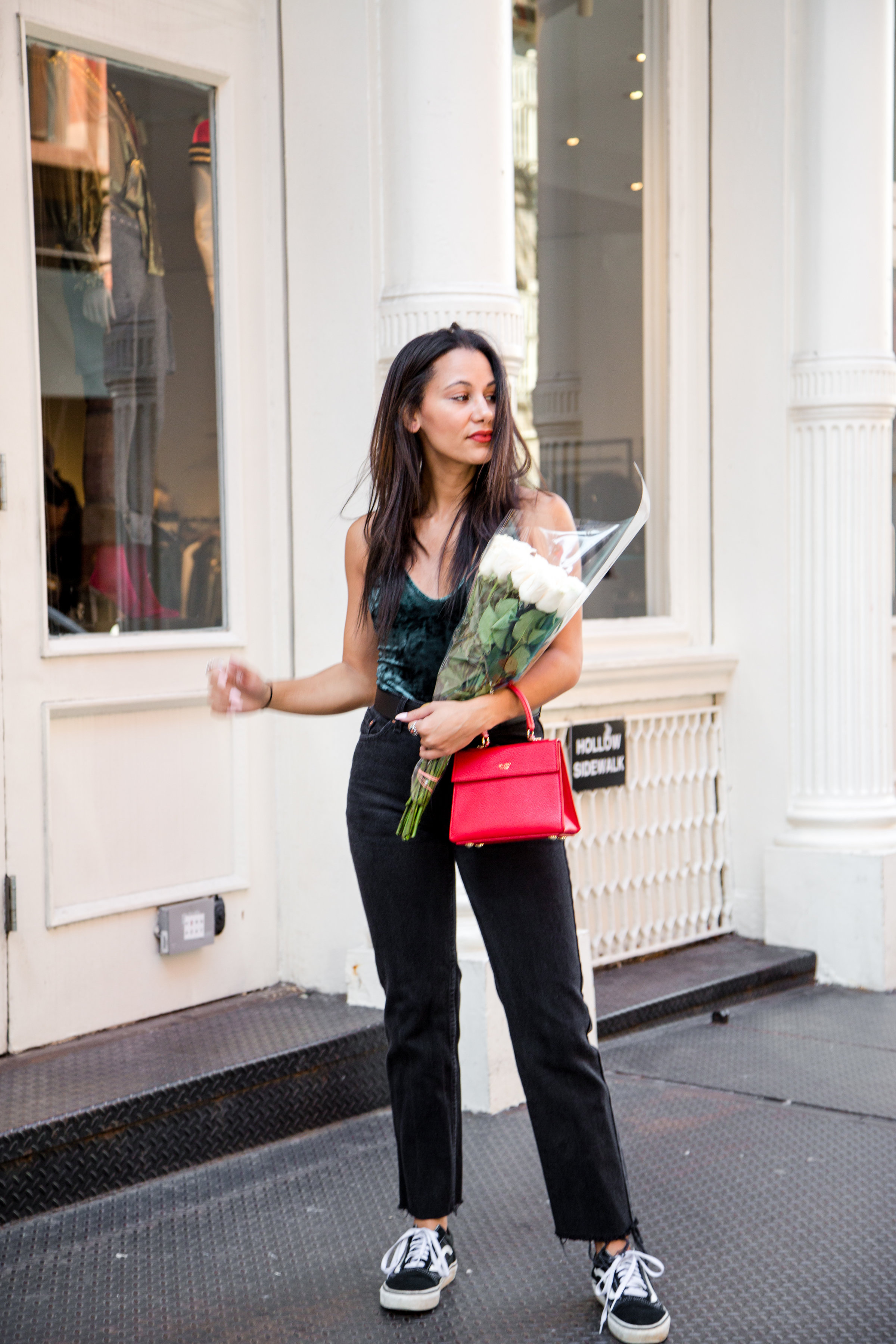 Lace-up booties.
Booties are so necessary for fall. I got my lace-up booties from Charlotte Russe! They're awesome and I can't want to style them with fishnets and mesh socks.

Black jeans.
You can never go wrong with a pair of black jeans. They make any look instantly chic no matter what the ensemble. In other words, black jeans are perfect for adding some extra 'oomph' to any outfit. I tend to gravitate towards jeans that look a little worn in. Urban Outfitters BDG jeans are perfect for that weathered worn-in look.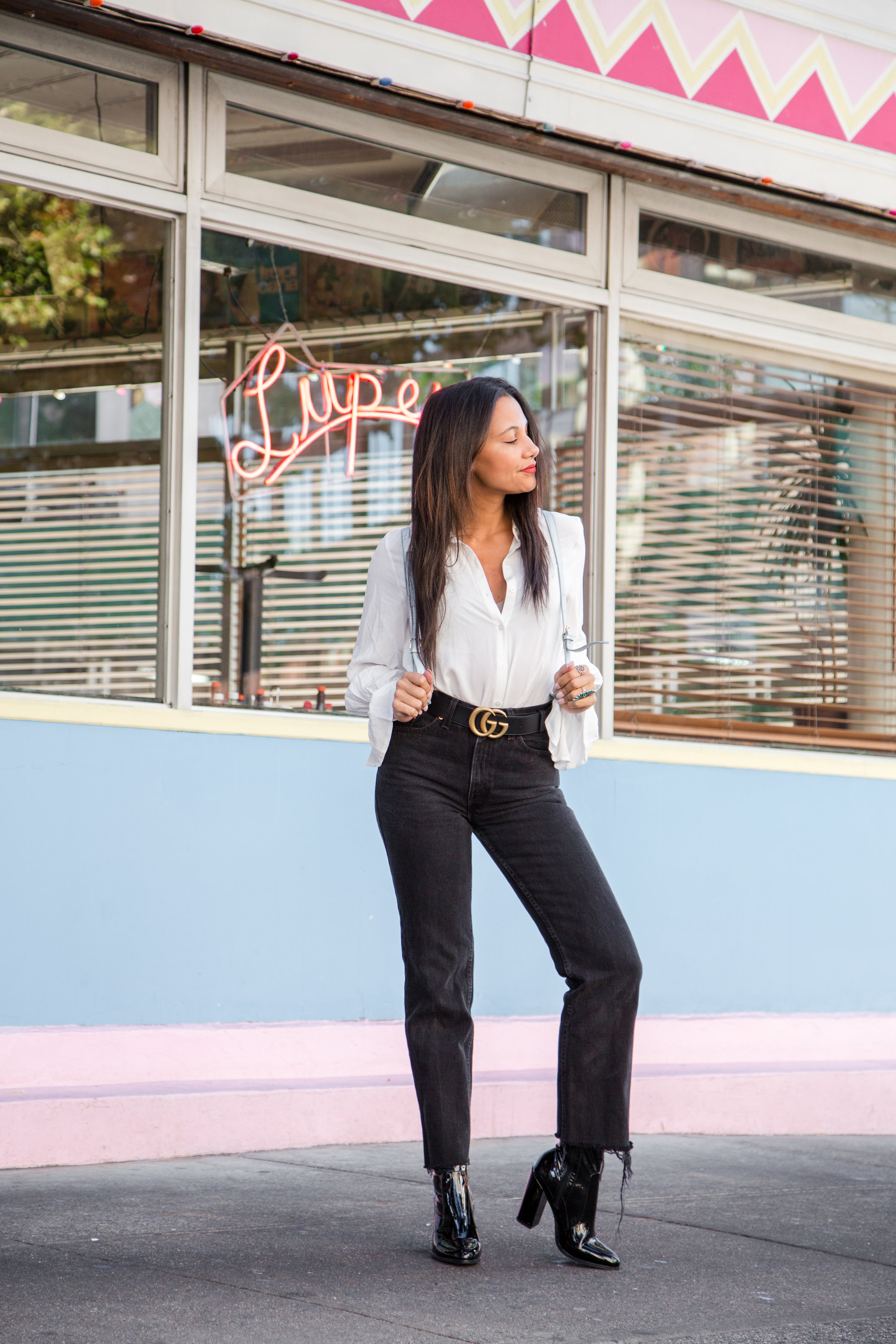 Favorite cap.
Fishermen caps are a thing now. A few years ago, I would've have put one on, laughed, and toot my imaginery horn as a train conductor. Fast forward to now and I literally want a fisherman cap in every color possible. Lack of Colour carries some legit caps, but I find that Brixton makes them in more color at a more affordable price.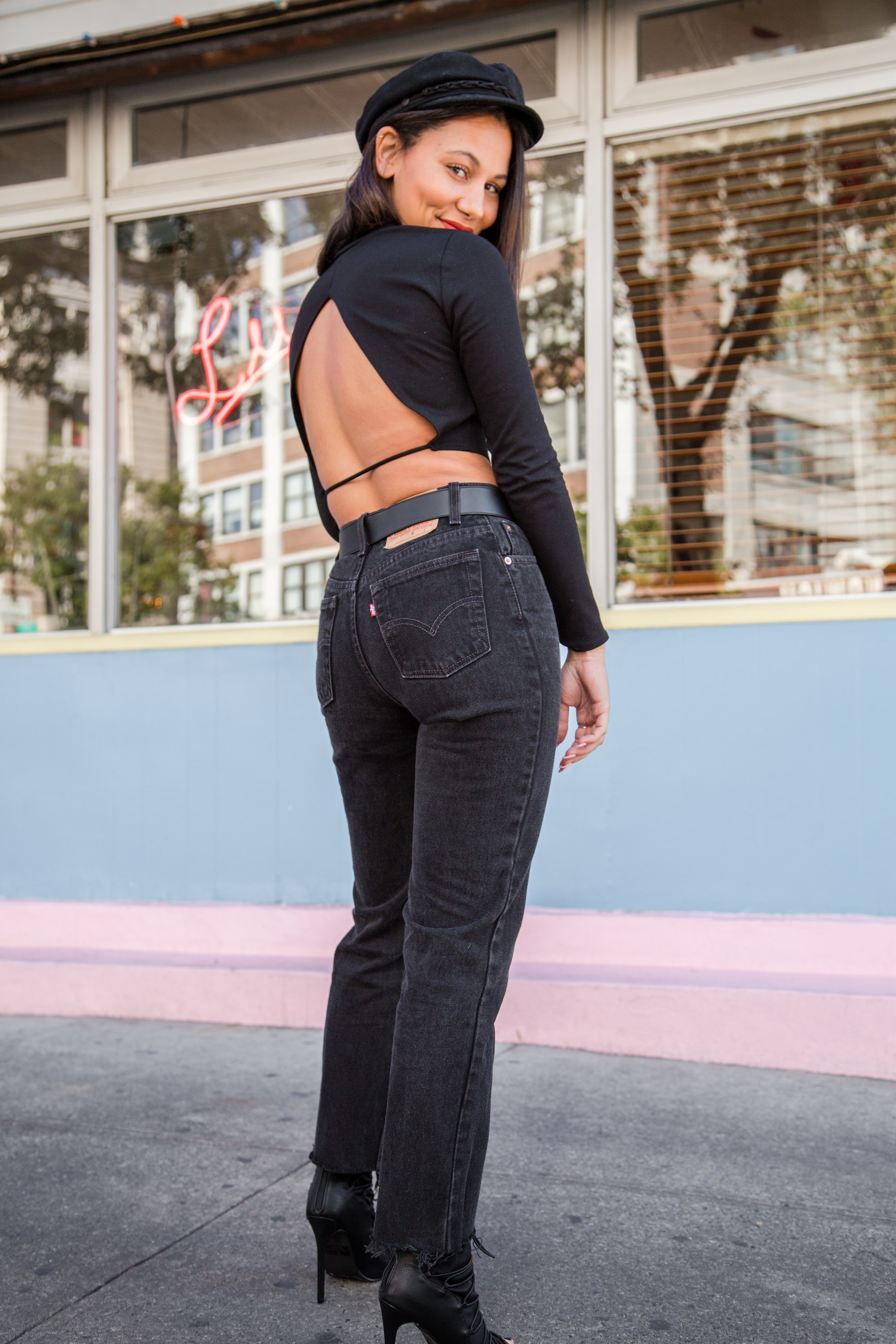 Berets are also a thing now. I would never spend more than $30 on these caps, so I get my beret fix at Forever 21. Duh!
Mini Backpack.
I've never really been one for purses. Why? I always dump a bunch of trickets and things I don't need in them. I also tend to lose my purses in the abyss that I call my closet. So I'm over the moon with all the brands that are bringing back mini backpacks! My absolute go-to is my  Forever 21 mini backpack so It has a unique pastel metallic blue color that I love!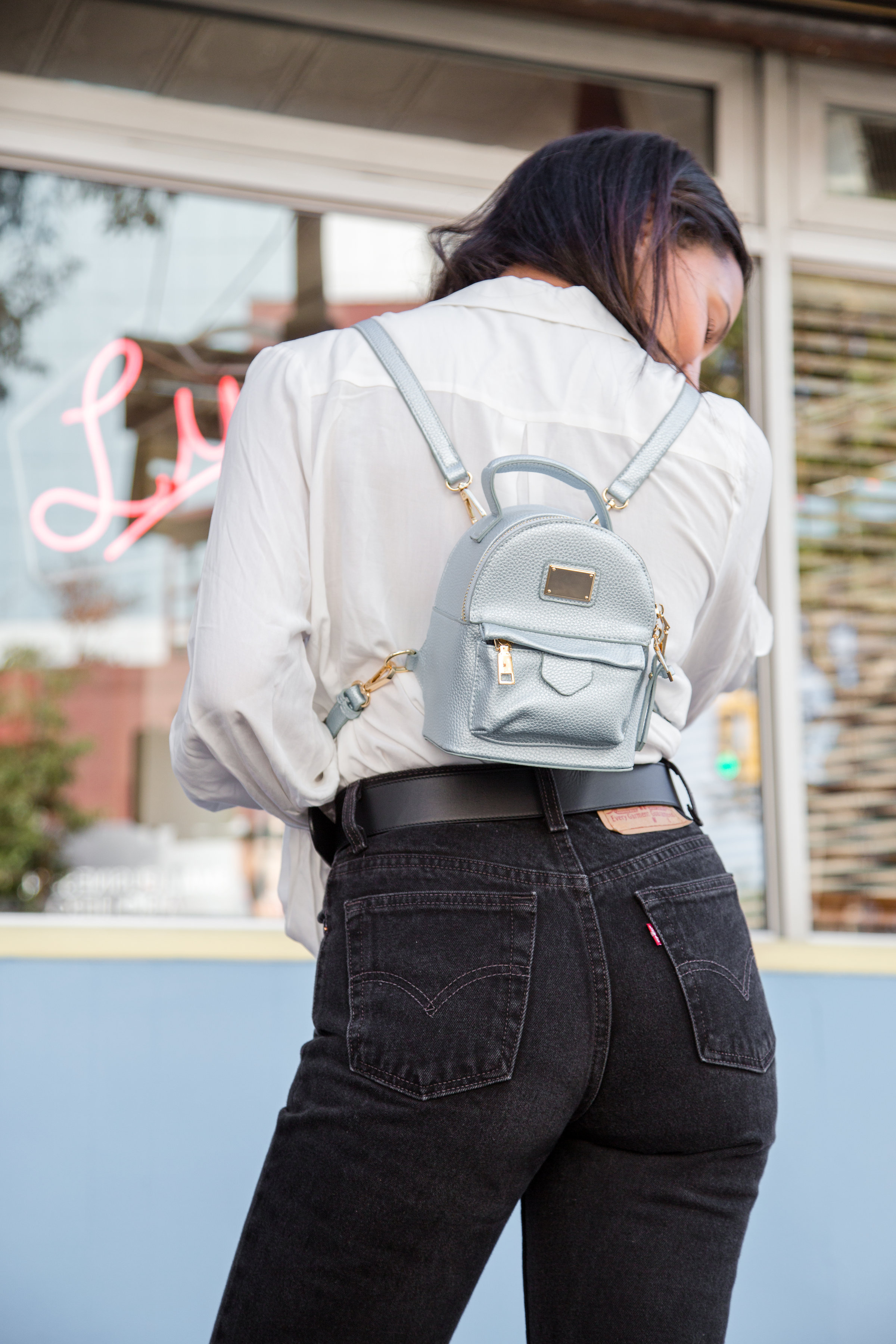 What are some of your fall essentials?