Like any true California native, summer is my favorite season. Vibrant colors, lighter pieces and more skin allow for a super playful wardrobe. My idea of the perfect, lazy summer day is spent in an off-the-shoulder flowy dress, roaming around the city in search of the creamiest gelato.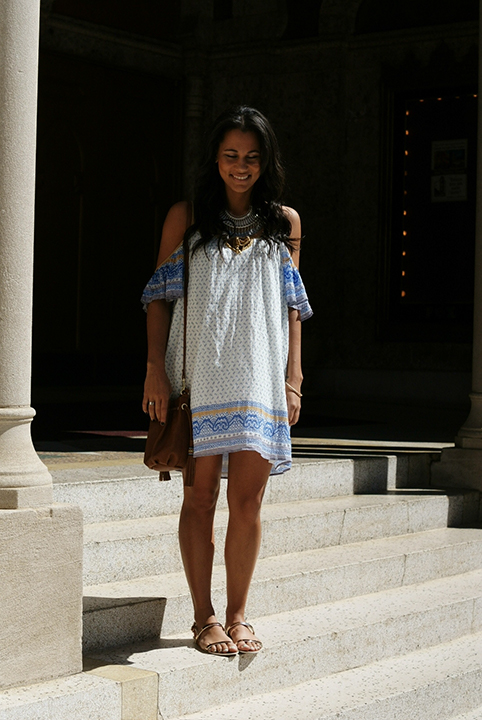 This Free People dress literally makes me feel like I'm walking through a field of flowers with each step. Disregard the corniness, but everyone should have a dress that makes them feel this care-free. I paired it with my go-to summer sandals from Zara. The thin metallic straps complete the outfit without making it come off as gaudy.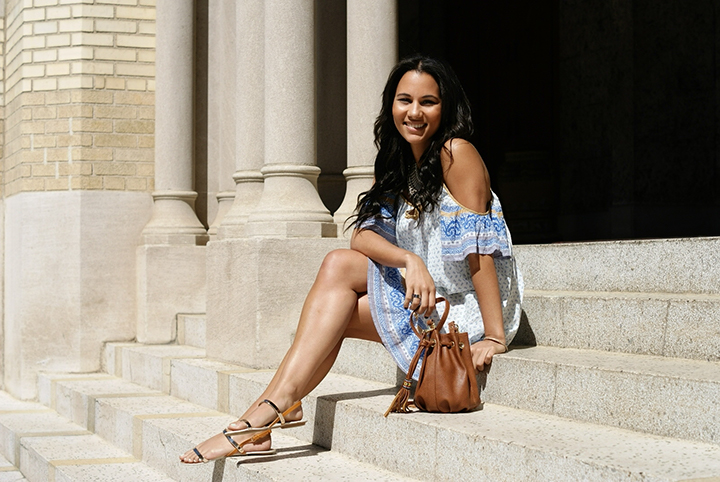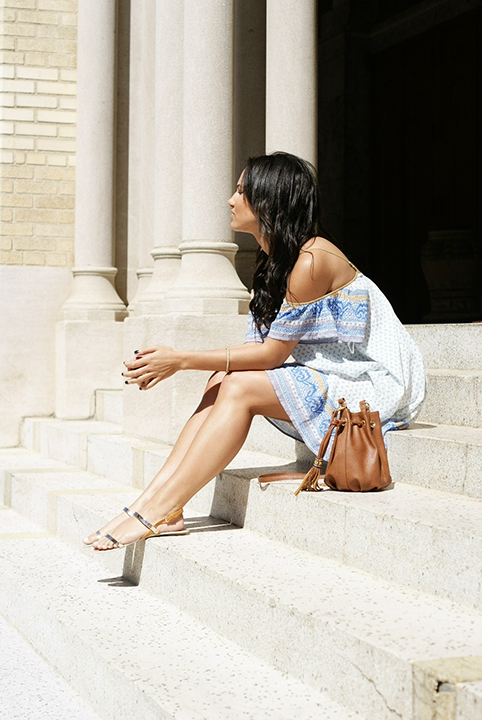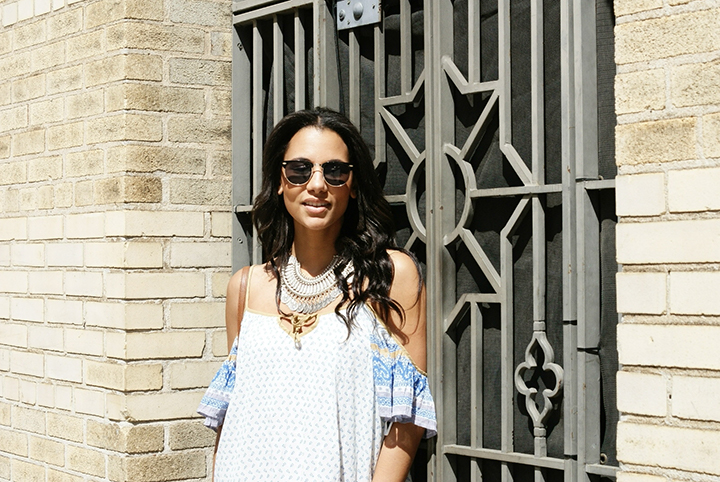 Staying true to the overall playfullness of my FP dress, I've been slinging all my keys and things in my Steve Madden bucket bag. I have a horrible habit of just chucking all my things in my purse without bothering to organize anything. I guess you could say that my go-to purse should just be a shapeless bucket bag. I'll be sure to stock up on some more before fall hits. What's your go-to bag?
I can't finish this post without a shoutout to my favorite necklace! I've been seeking out this bad boy for a while and got lucky on Etsy. Jewelry featuring Turkish accents are really big right now. Especially with brands like Free People, Natalie B. Jewelry, Child of Wild; the list goes on. What's really awesome about this trend is that these accents can be found on belts, hats, scarves and many other accessories. They make the perfect compliment to just about any ensemble; from a body chain for a festival or a boho statement belt on a nude dress for a wedding (believe me, I rocked the shit out of the latter).