Remember that DIY studded mini skirt session I had a few weeks ago? Well, I finally wore my creation out and about! (If you're not familiar with my sudden spur of creativity, check out the Darling DIY Session) I paired the skirt with my new favorite Wildfox sweater. It's ridiculously comfy and the raw frayed edges really set it apart from your typical oversized sweater.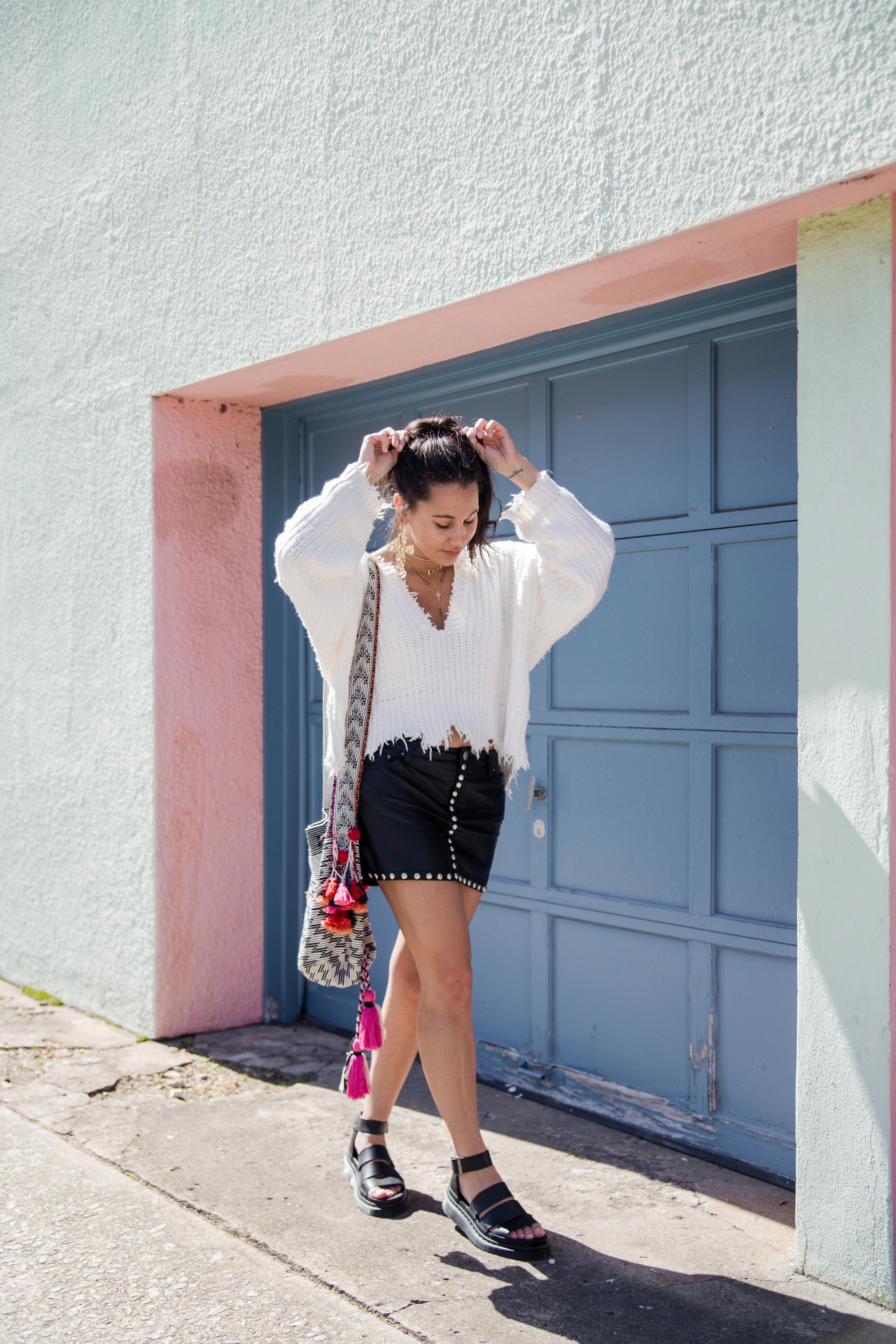 Wildfox Sweater / UO Faux Leather Skirt / Doc Marten Sandals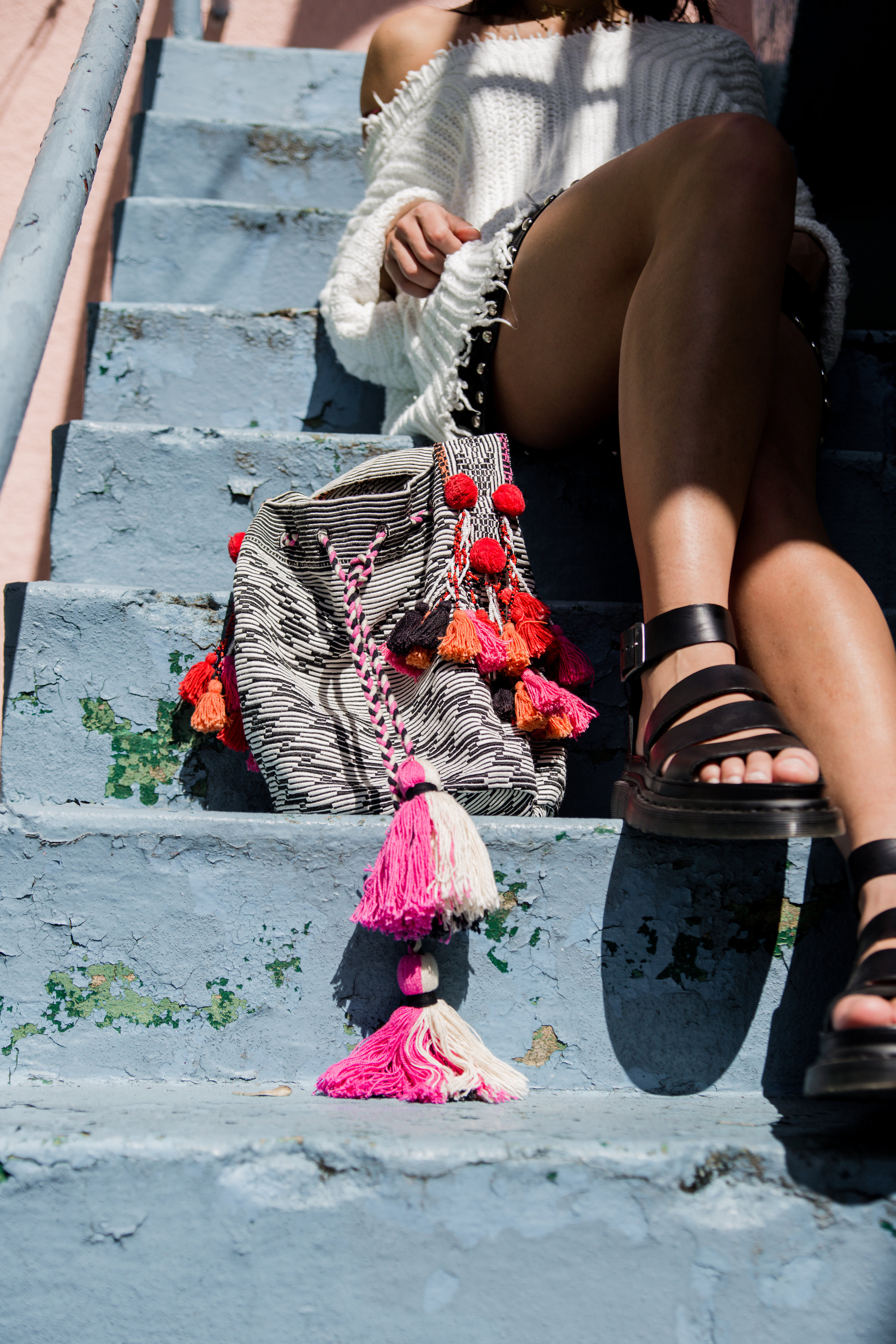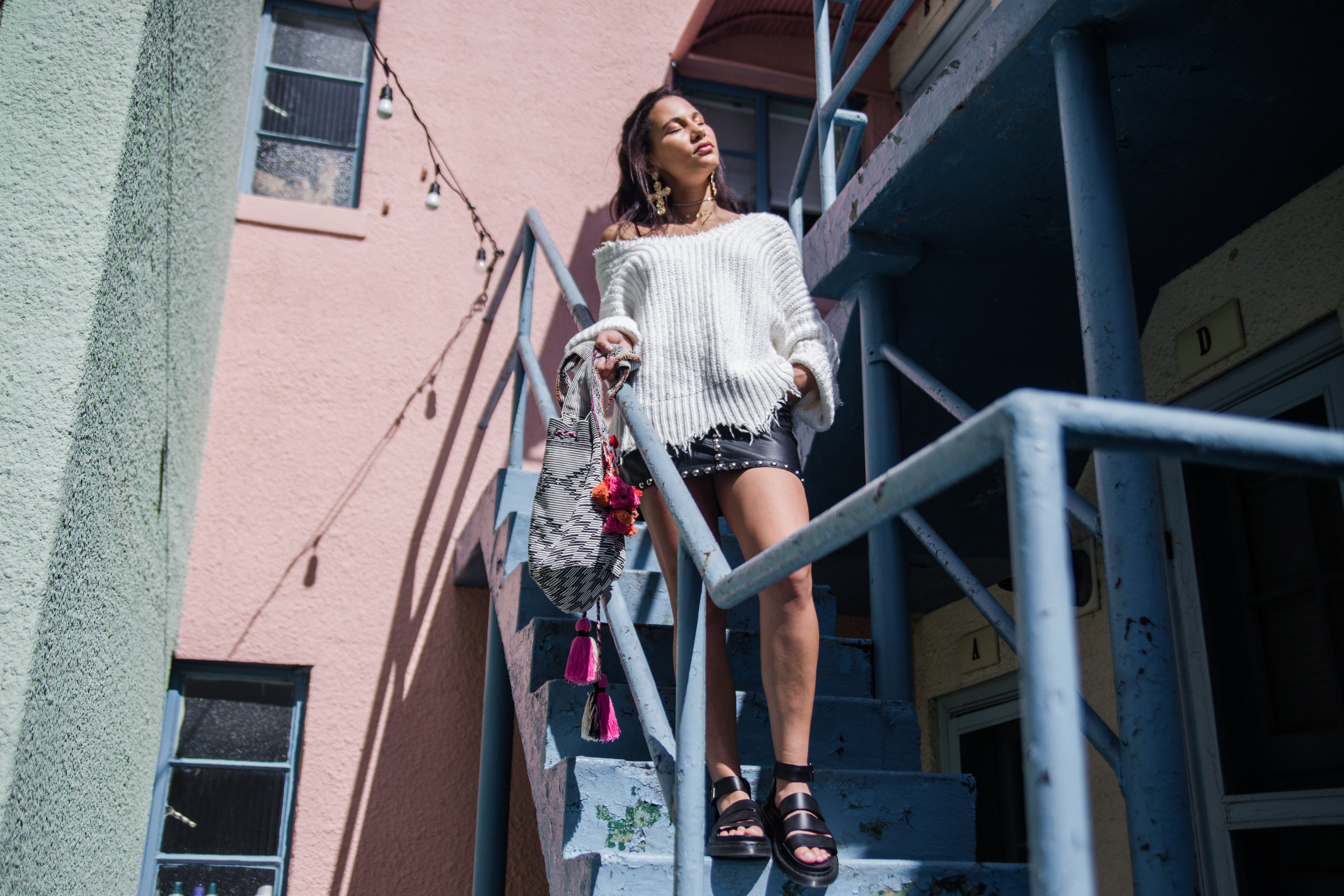 My favorite part of this sweater is that it's reversible! Don't believe me? Look at the first photo from this post and the one below: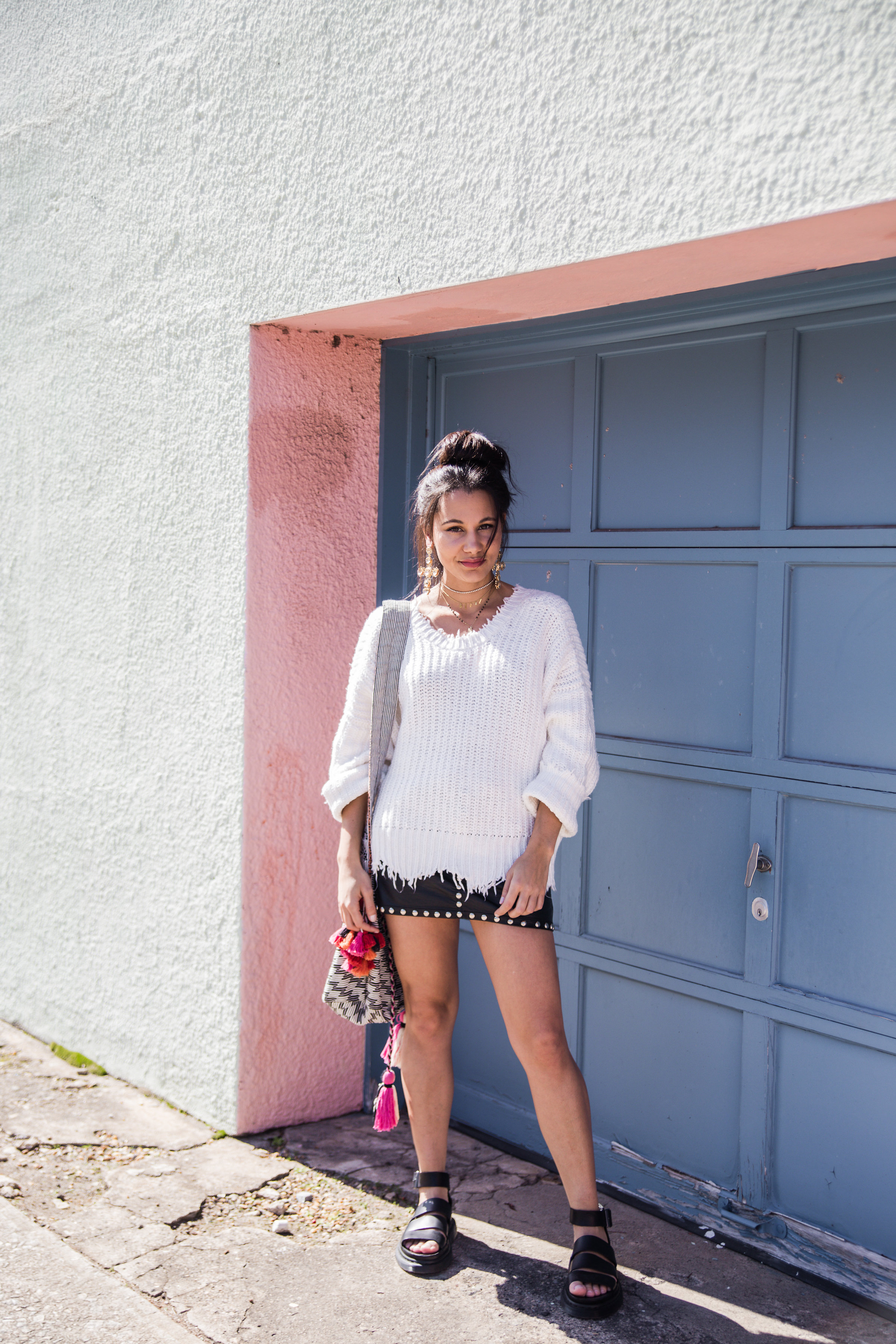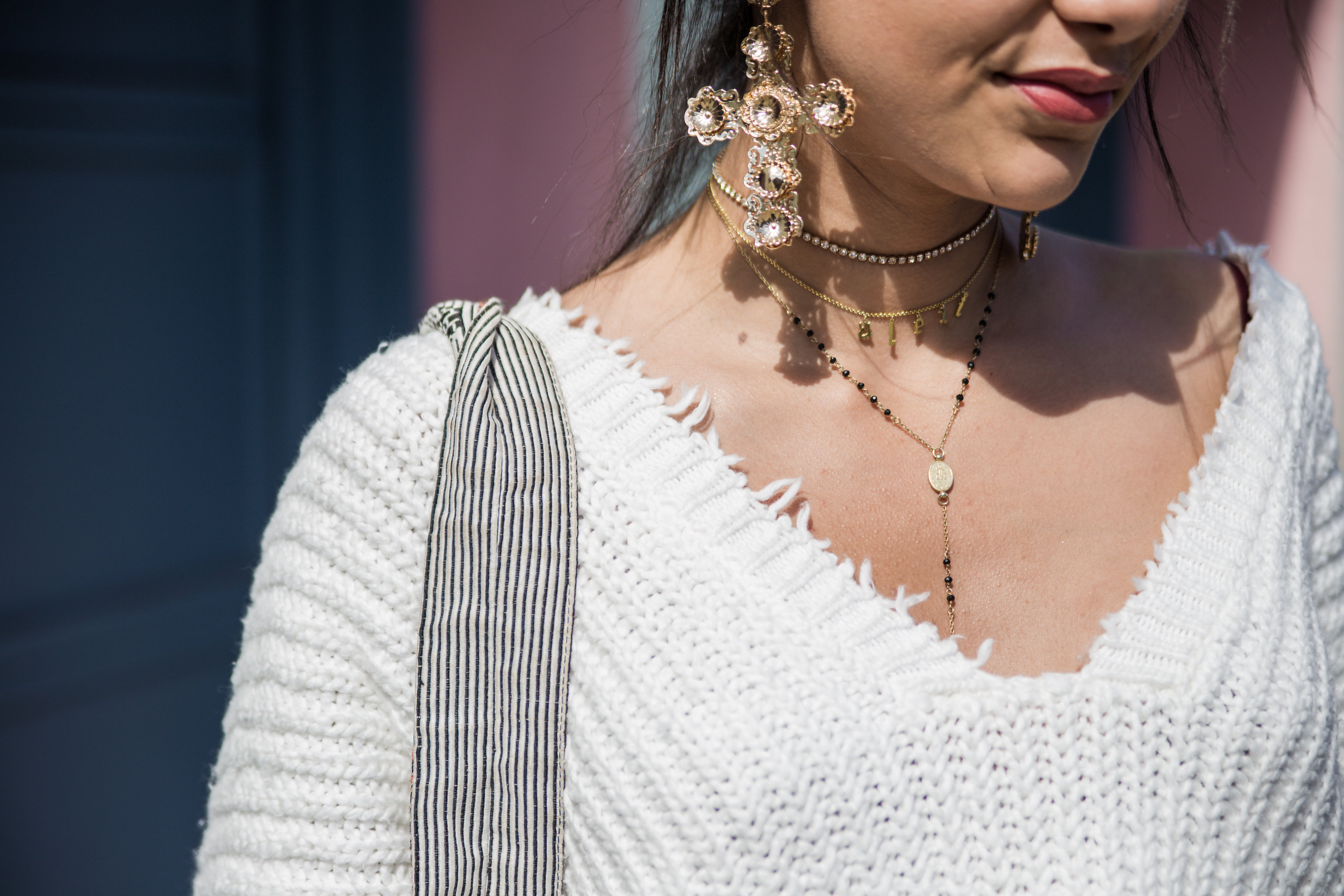 I'm a sucker for gold hardware. I tried channeling some Gucci vibes with these cross filigree earrings, Child of Wild rosary and chokers. That Gucci line of incorporating rosaries with oversized gold pieces was so dreamy to me.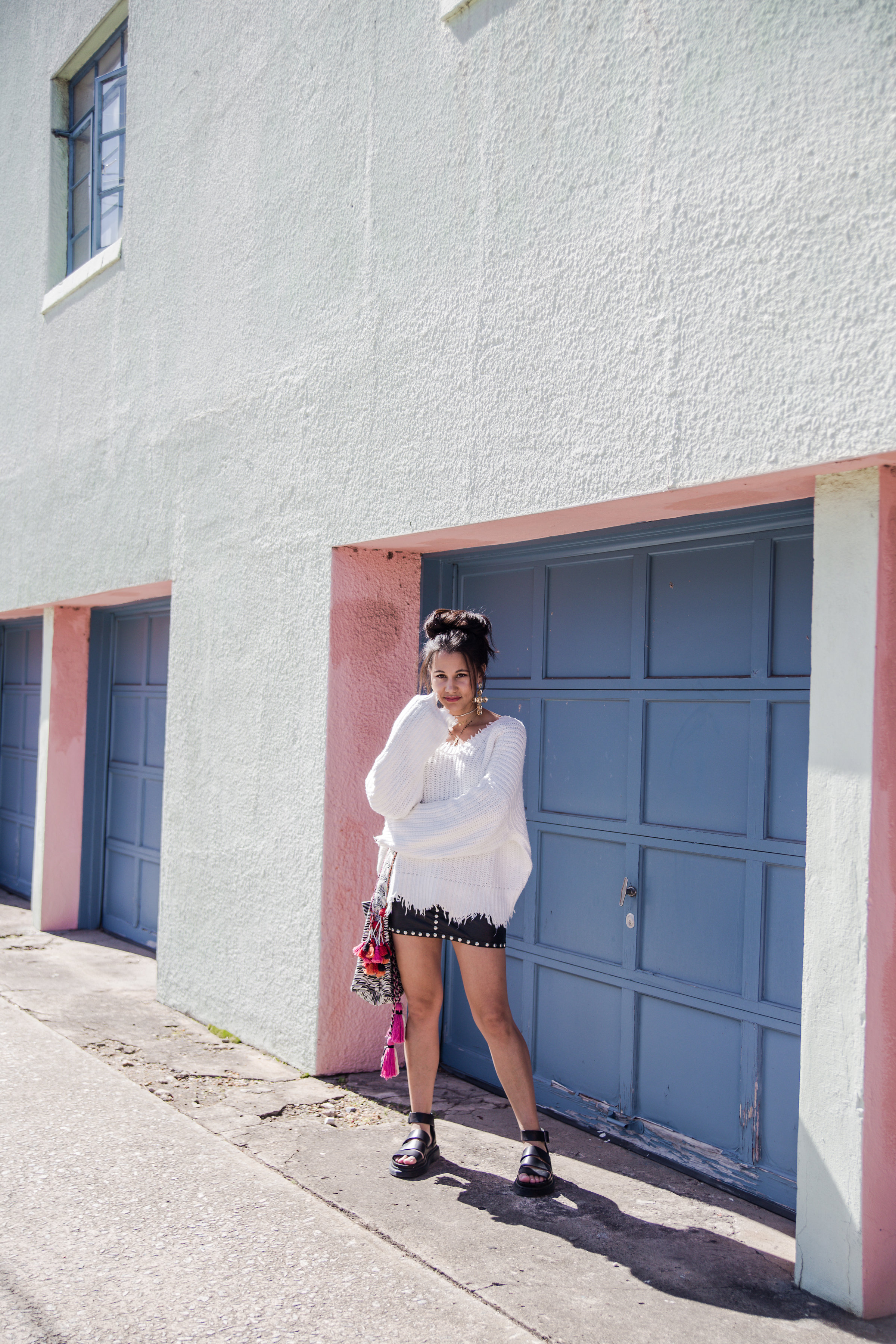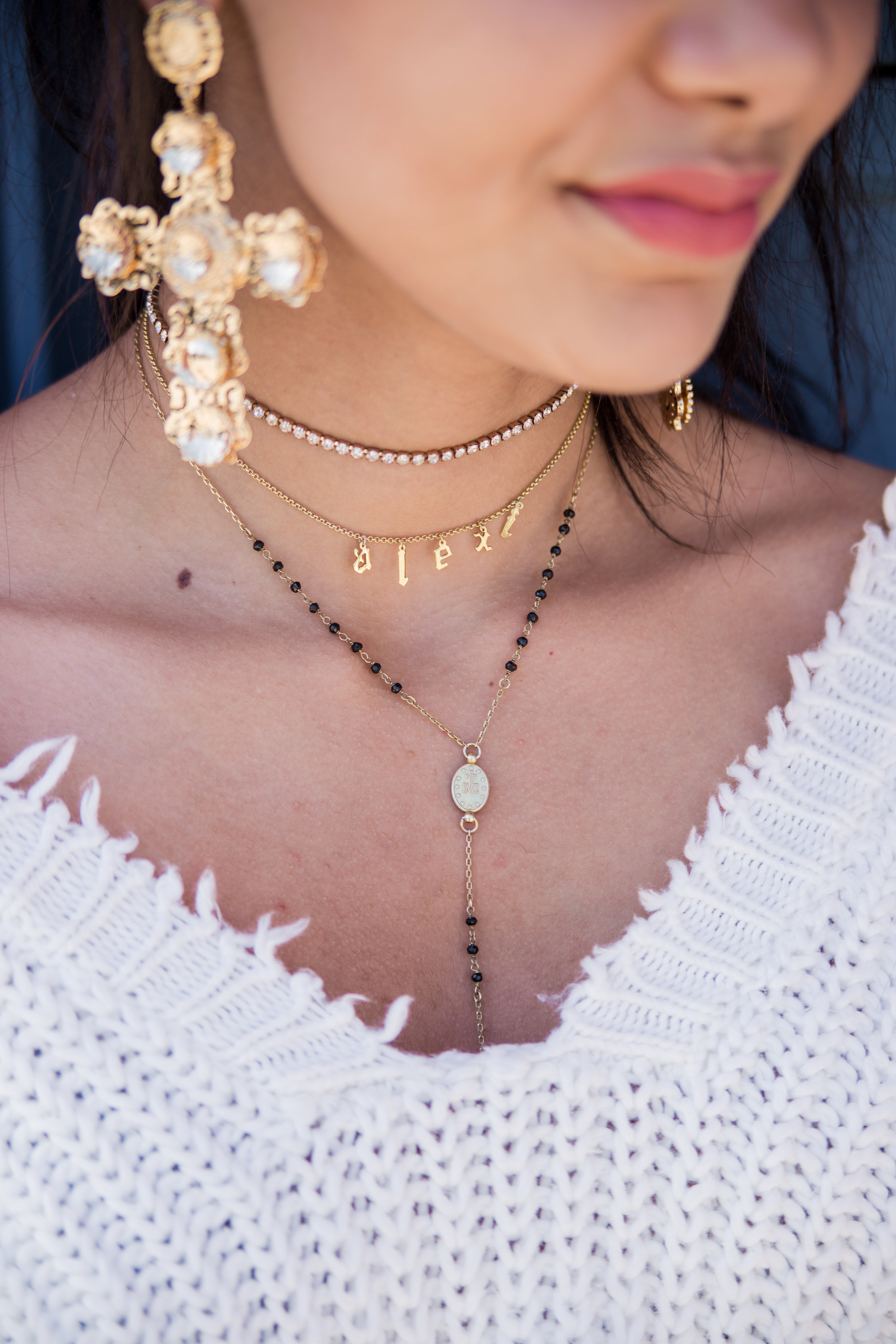 I love layering up with chokers and lariats. The rhinestone choker is my absolute favorite. With the rhinestone craze going on right now, it can be difficult to find a choker that doesn't have rhinestones that shine from a mile away. To me, some pieces tend to look flashy and ridiculous. I lucked out with this single chain rhinestone choker from Urban Outfitters. I recently got this customized choker from Danielle Guizio. I like that the letters are in Gothic font and how delicate it is. I've actually been wearing it ever since I got it!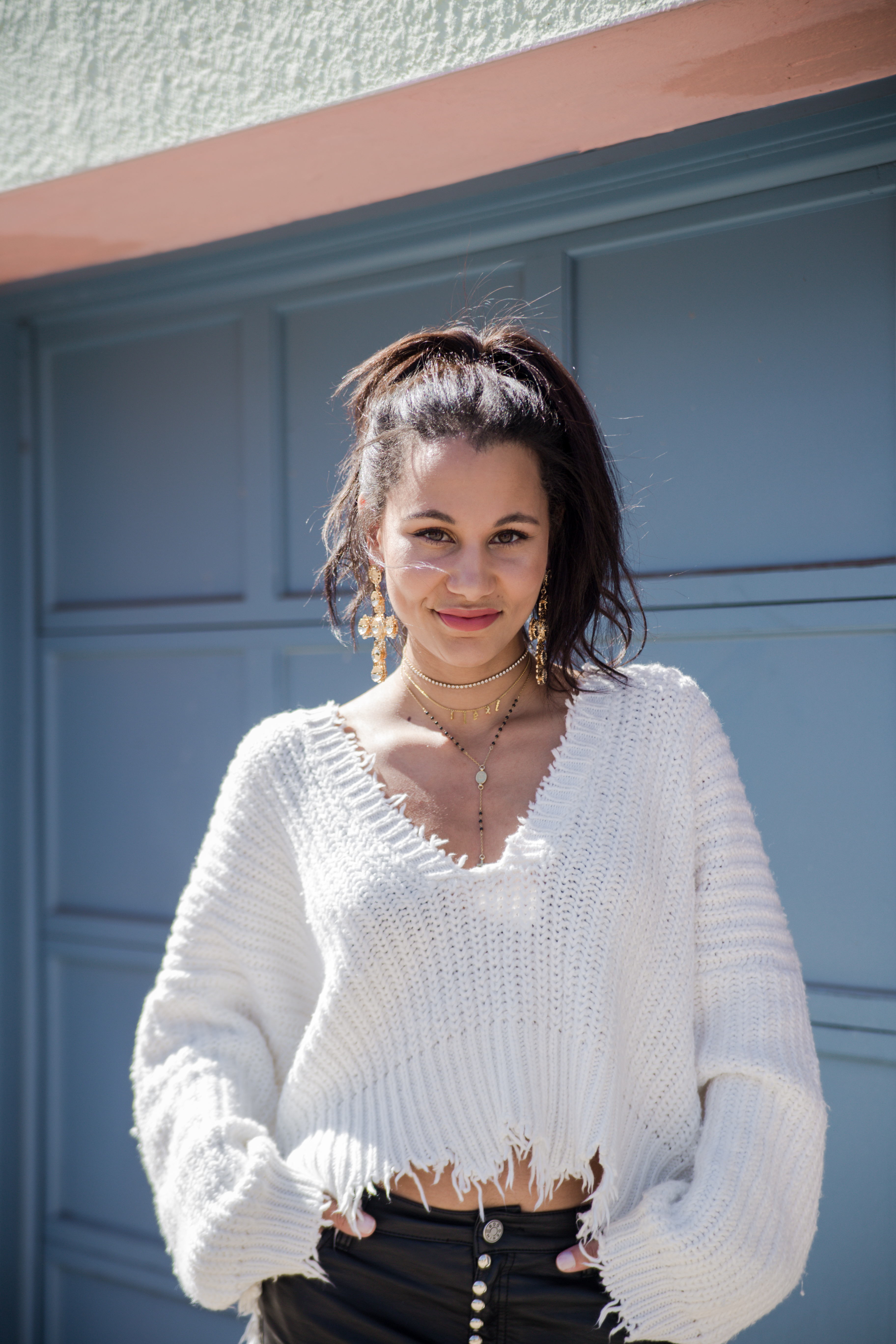 Shop the Wildfox sweater and the rest of the look below!

Wildfox has always been know to produce fun, cheeky clothes. Take a look at some of their other sweaters:
xo