I say this time and time again, but my favorite season is summer. I can easily slip on a dress and just go. With fall and winter comes layering, which can be so tedious for me! But if you start with a certain piece of clothing in mind, and build from the there, the rest comes easily!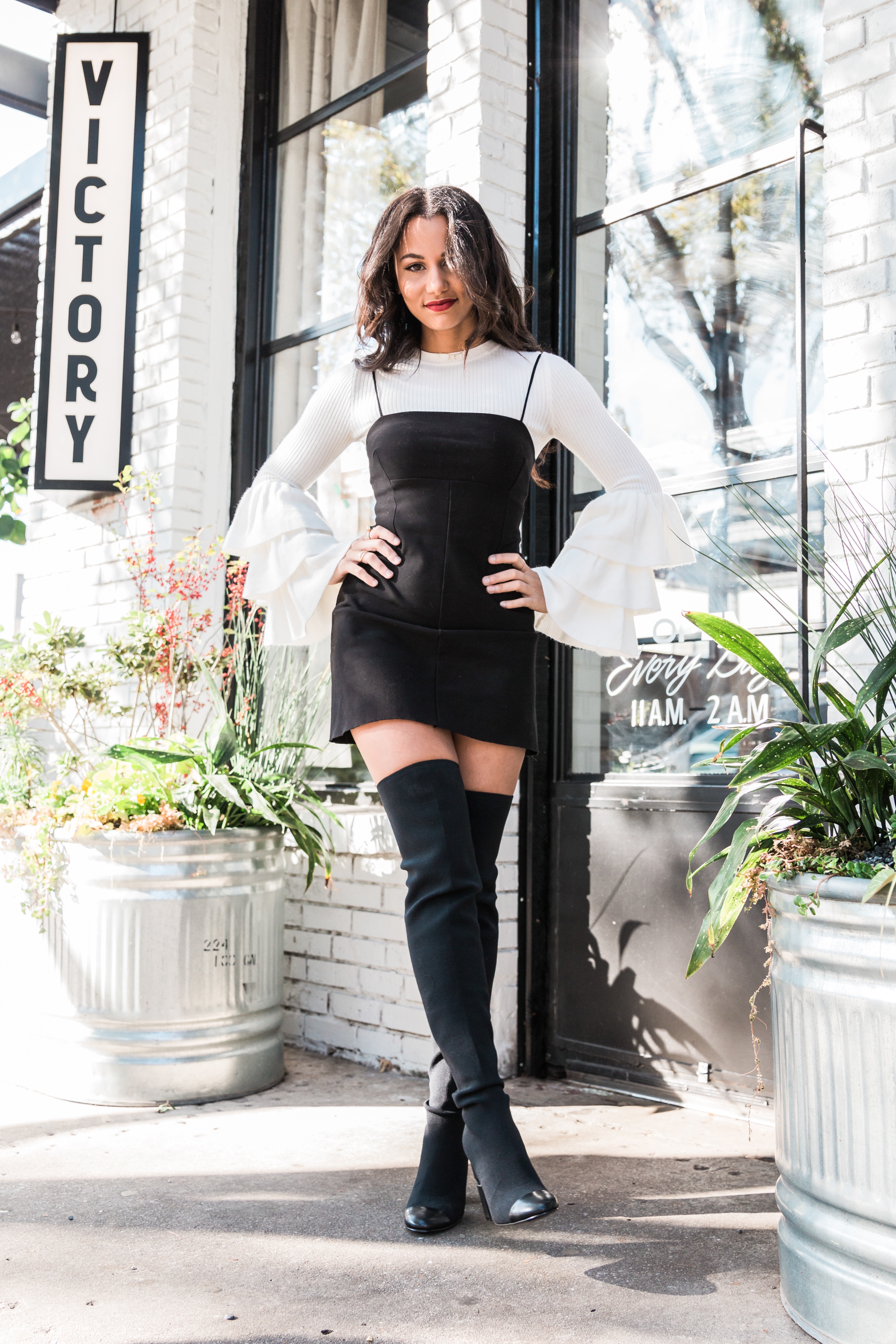 This look all started with my favorite mini dress. I didn't feel like wearing a coat so I opted for a long sleeve top with tiered sleeves. Tops with sleeve detail can really pop and if paired with a basic dress, they become the focal point of the outfit. Instant chic!
Here are my

3 go-to rules

when it come to layering:
1. Contrast
Make sure pieces of the outfit contrast each other. Mix a solid colored item with a patterned item. If a piece has a bodycon fit, contrast with something that has a flare!
2. Attention to Detail
If the clothes being layered tend to be on the minimalist side, play it up with detail. In this case, a ribbed knit with tiered sleeves and leather toe-capped OTK beets do the trick.
3. Accessorize
Top off layering with a pop of color, trendy hat, or a bold lip. 💋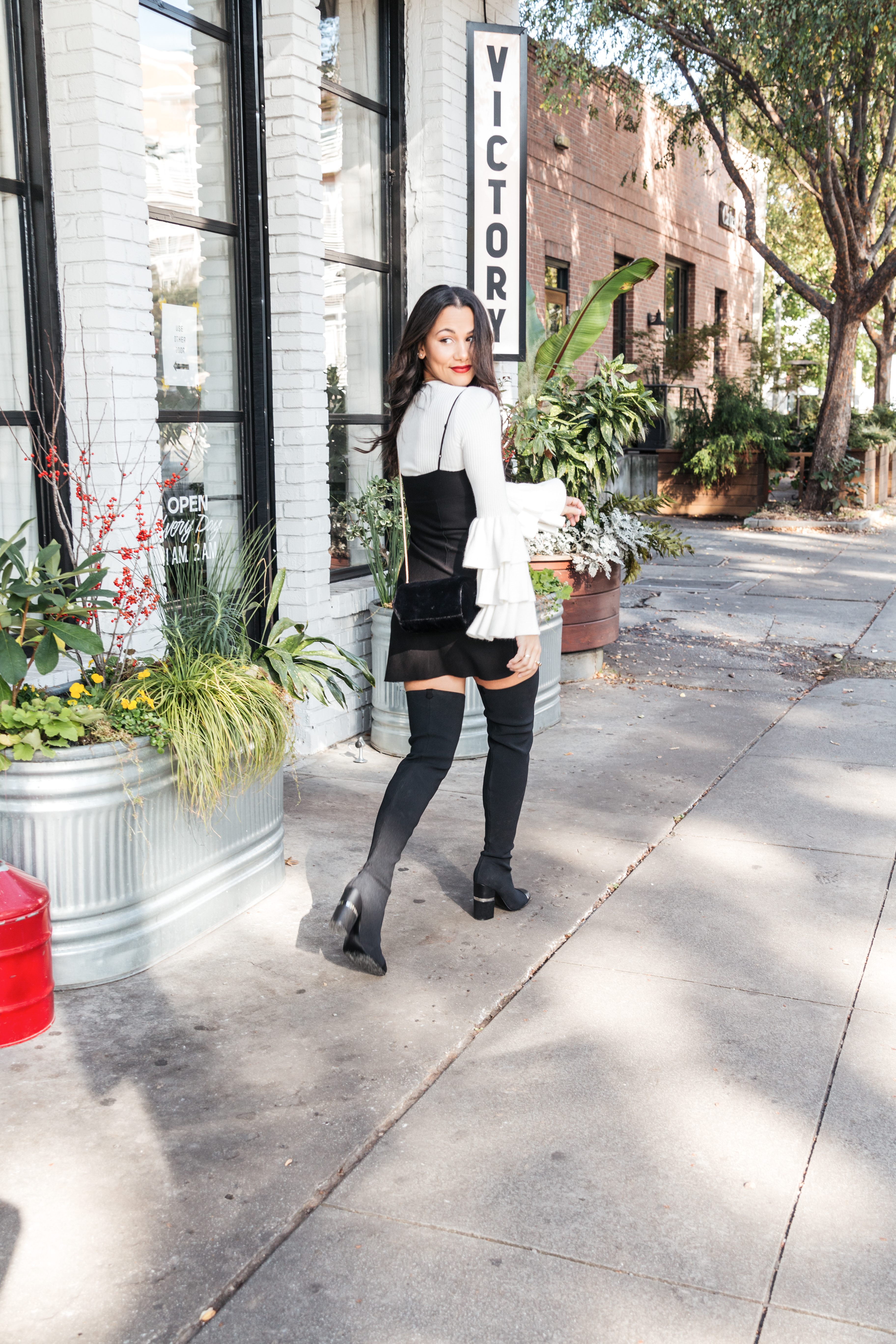 Trumpet-Sleeve Top | Mini Dress | Beret | OTK Boots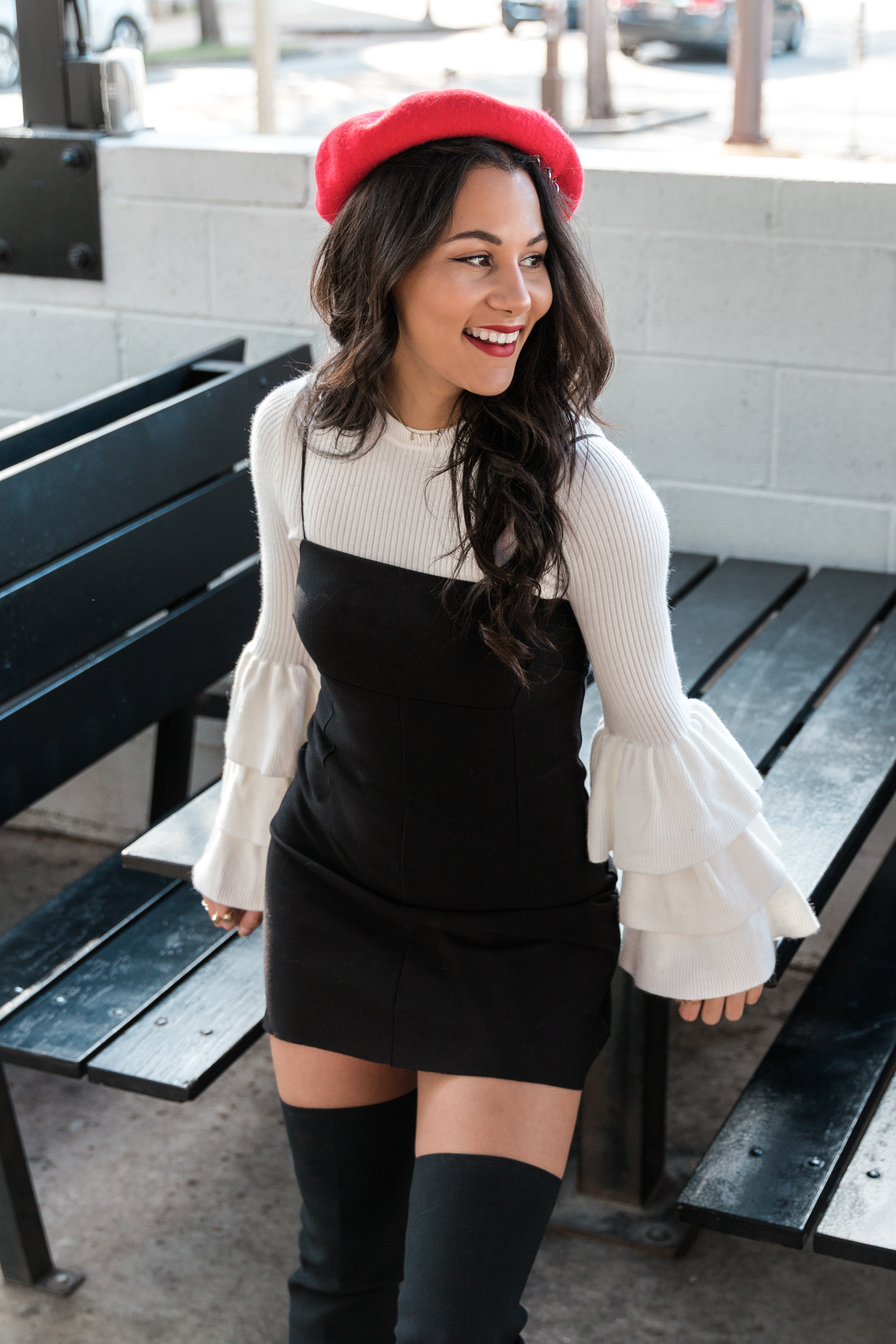 Check out some of my favorite tops with sleeve detail below. Psssst! They're all under $40!

It can be tricky wearing mini dresses in colder weather. Sometimes I don't feel like wearing tights or leggings because I tend to be reckless and rip them! 😂 That's where OKT boots come in! I found the perfect pair that don't require me to constantly tug at them to stay up on my thighs.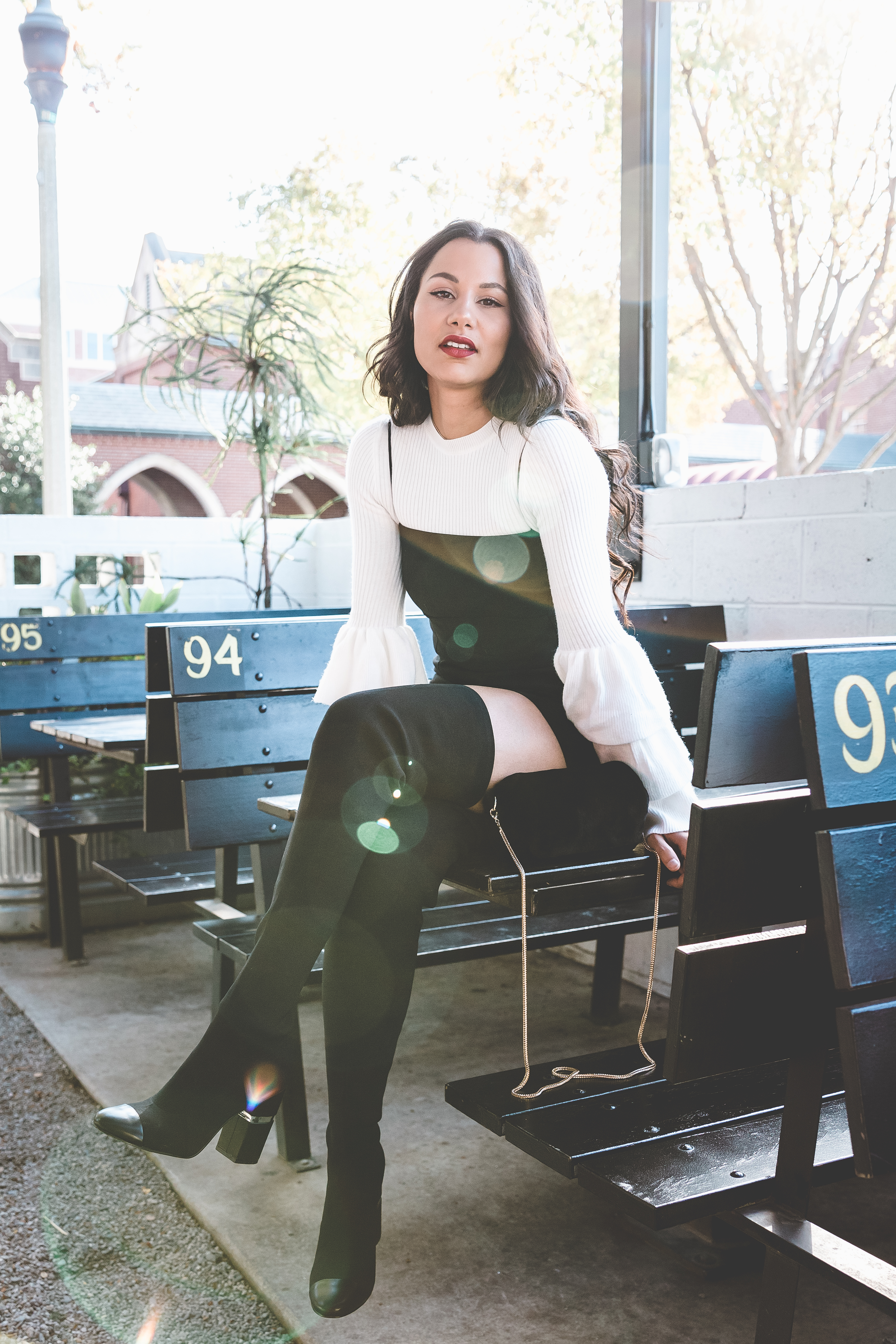 These boots have such a good stretch! They're suitable for everyone!
If you're looking for some bomb-ass shoes for your winter wardrobe, look no further, darling! Marc Fisher's fall collection is to die for. See for yourself: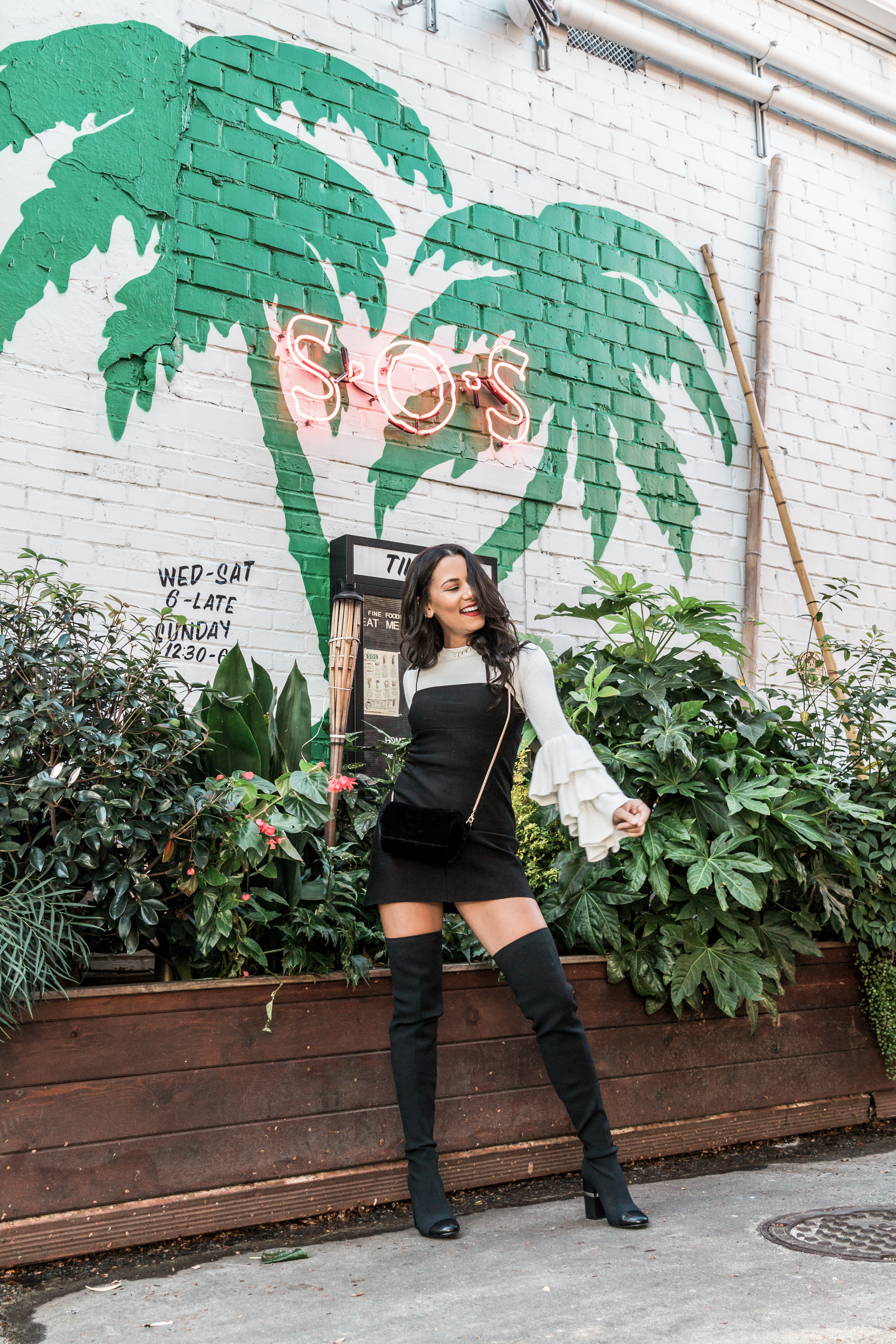 Happy Holidays & Happy LAYERING, Darlings!
SaveSaveSaveSave
SaveSave
SaveSave
SaveSave
SaveSave
SaveSaveSaveSave
SaveSave
SaveSave