So I have some very exciting news to share…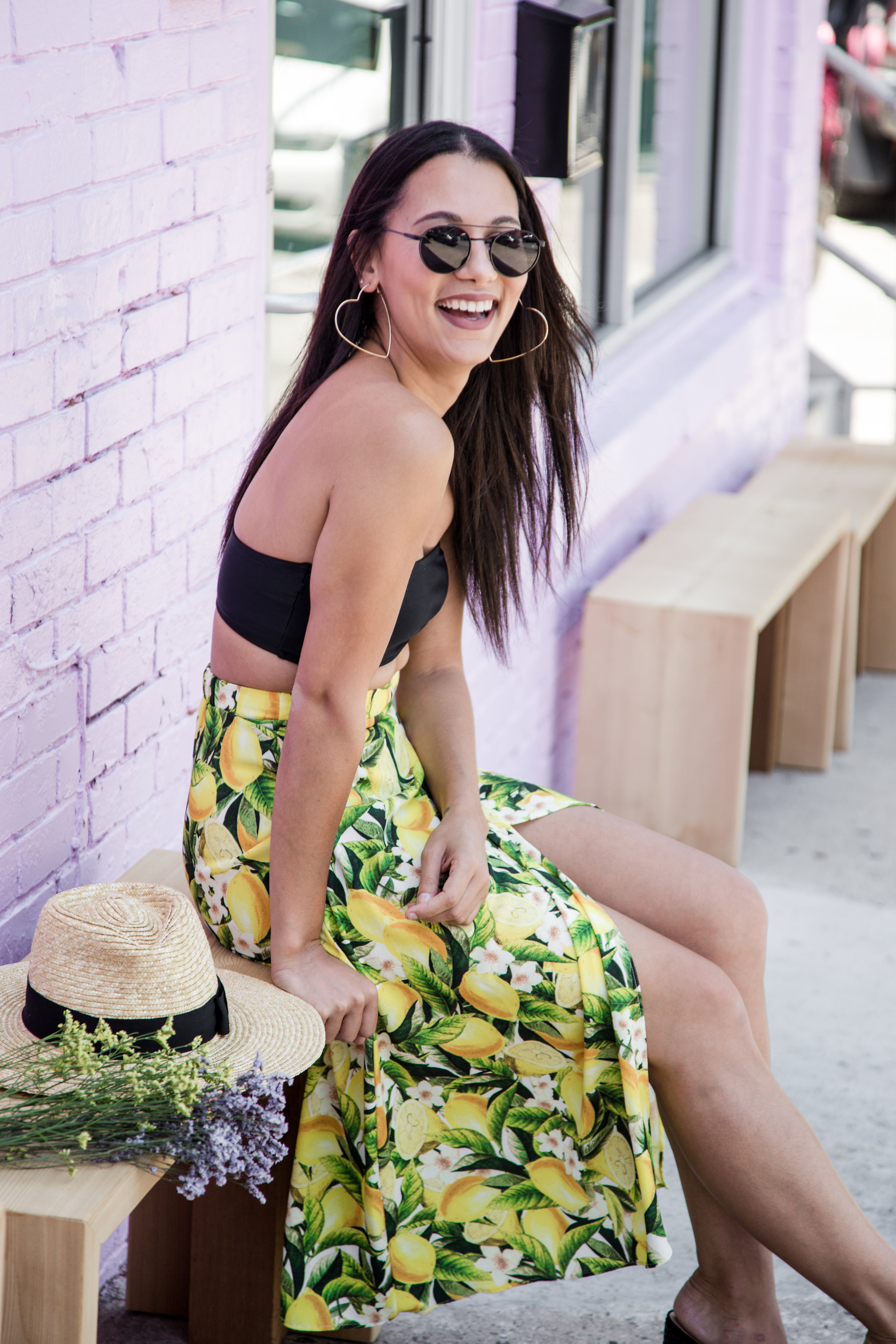 IM GOING TO CUBA IN JULY!!!!!! ✈️
Come July 21st, Lauren and I will be wandering the streets of Havana and taking in all the beauty that is Cuba. Our trip kind of happened randomly: We sort of crashed Megan's baecation by accident (😅 oops!) but then decided to divide and conquer the island ourselves! We are super duper excited to be joining forces again and going on another adventure together.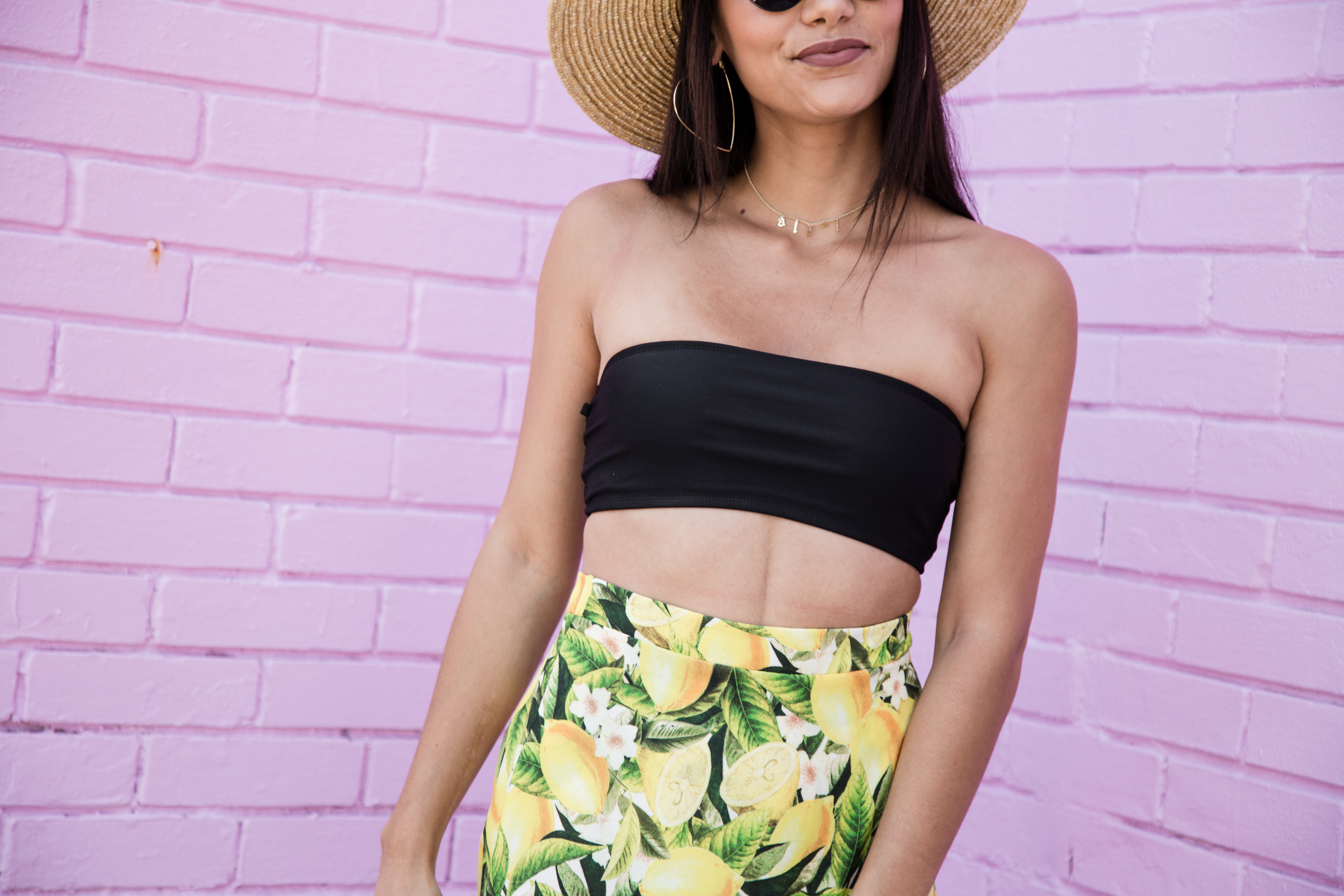 We were really spontaneous when it came to buying plane tickets. But once our pre-vacay jitters settled down, I started doing research on the rules and regulations regarding visiting Cuba and I started freaking out. We need a VISA, we need papers that delegate WHY we're there, we can't be tourists, etc. I nearly fainted. But after connecting with friends that have visited, the solutions lie in traveling with an agency. We planned out our day to day itinerary with an agency and now we are all set to go!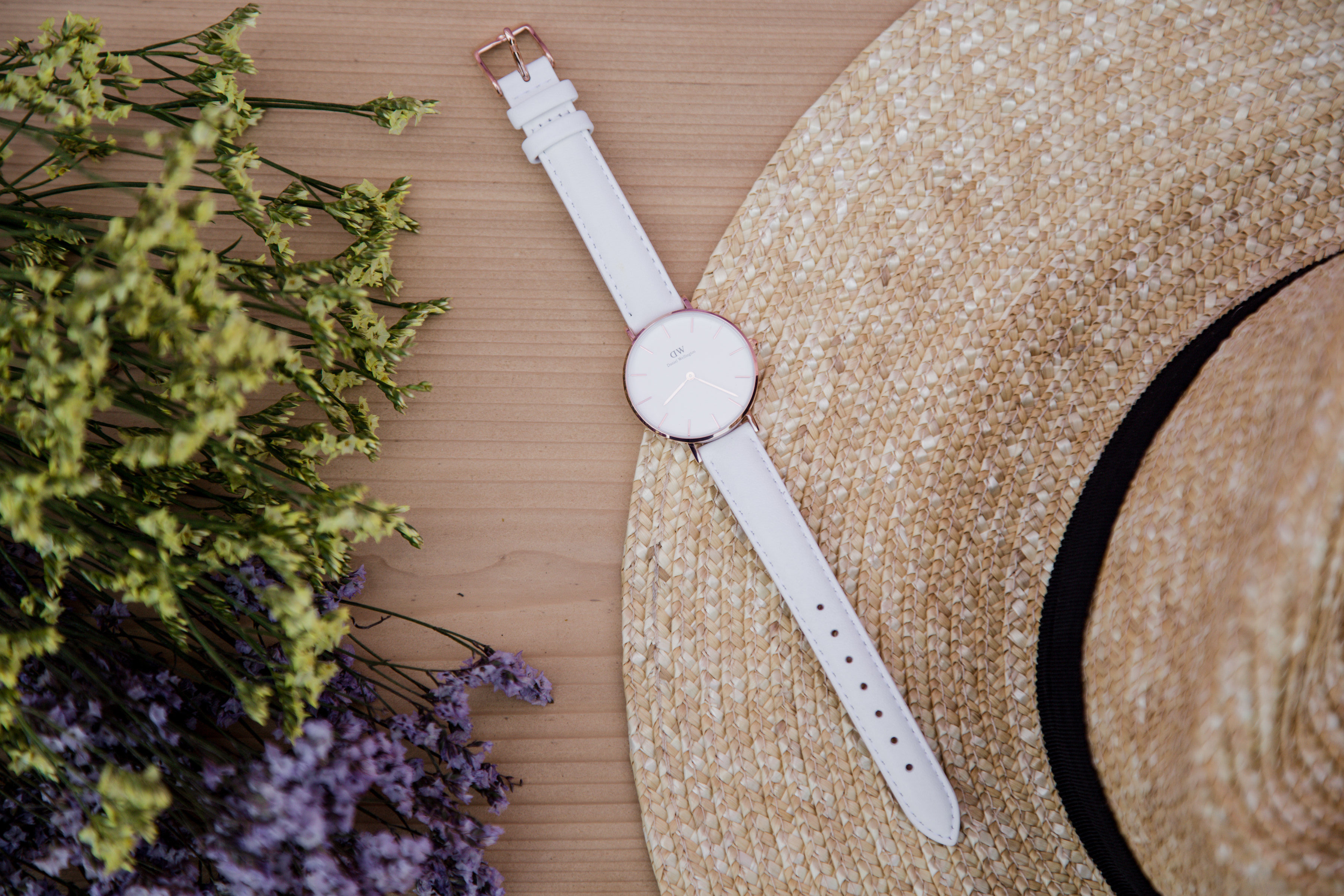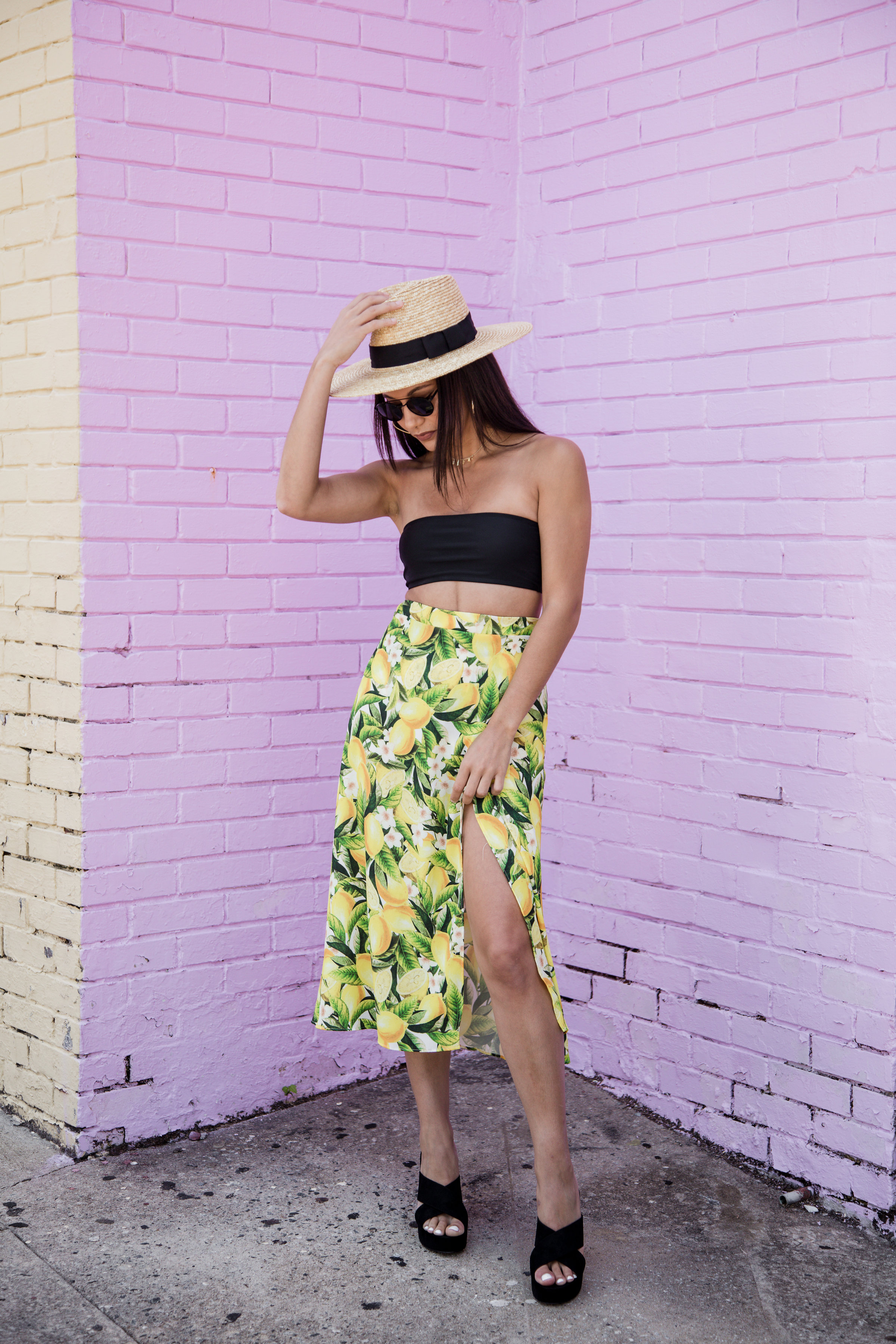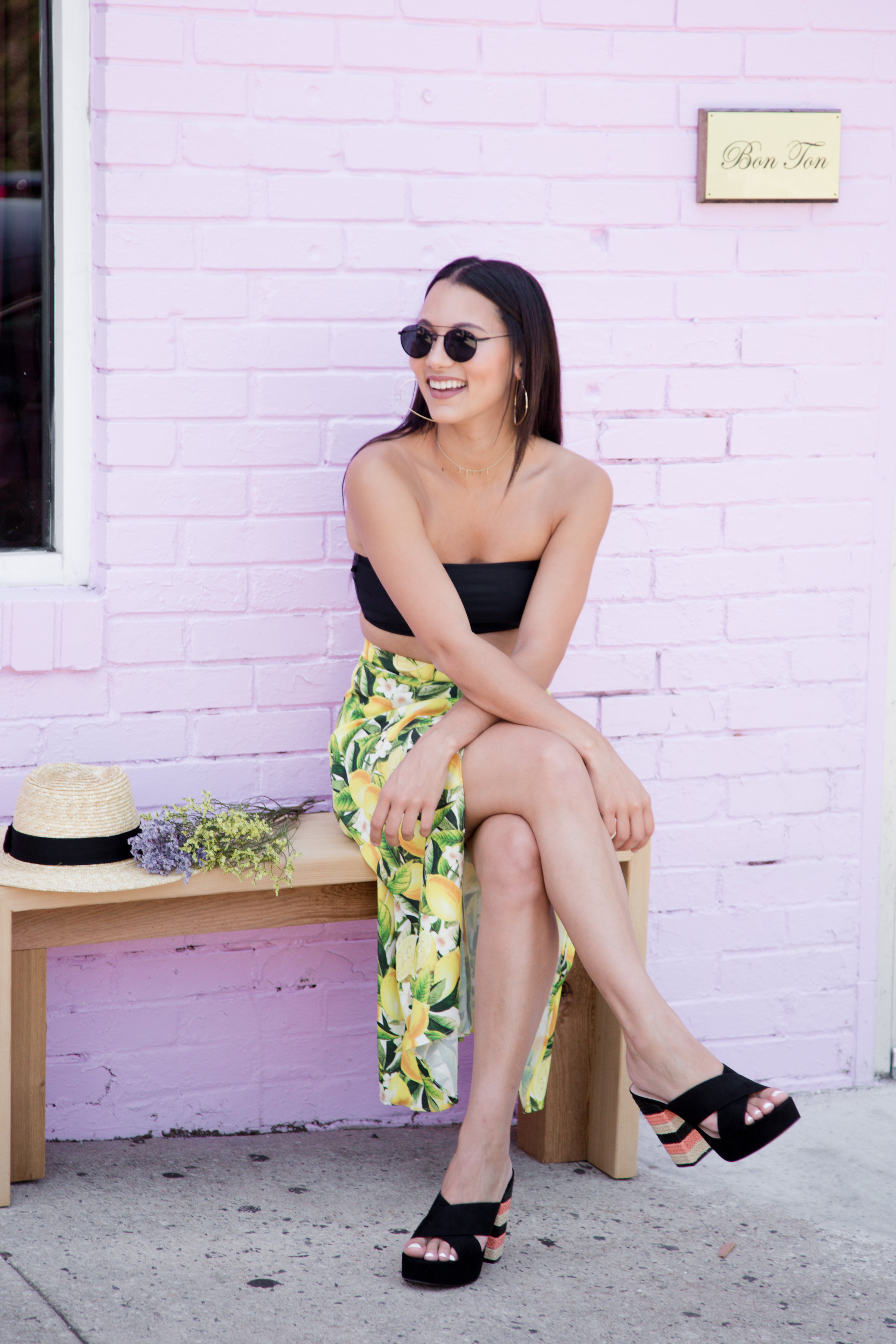 This outfit is inspired by the colors and vibrancy of Havana. Think Celia Cruz, pastel-colored Spanish colonial architecture, the sweet aroma of cigars and Caribbean weather! My favorite finishing touch to this outfit is my platform mules. I got these beauties from DSW as part of their #MarchOn campaign. In collaboration with the campaign, I'm taking on this summer with spontaneity and an adventurous spirit by being open to EXPLORING new places! I can't wait to take these mules out for a night of salsa dancing in Cuba. 💃🏽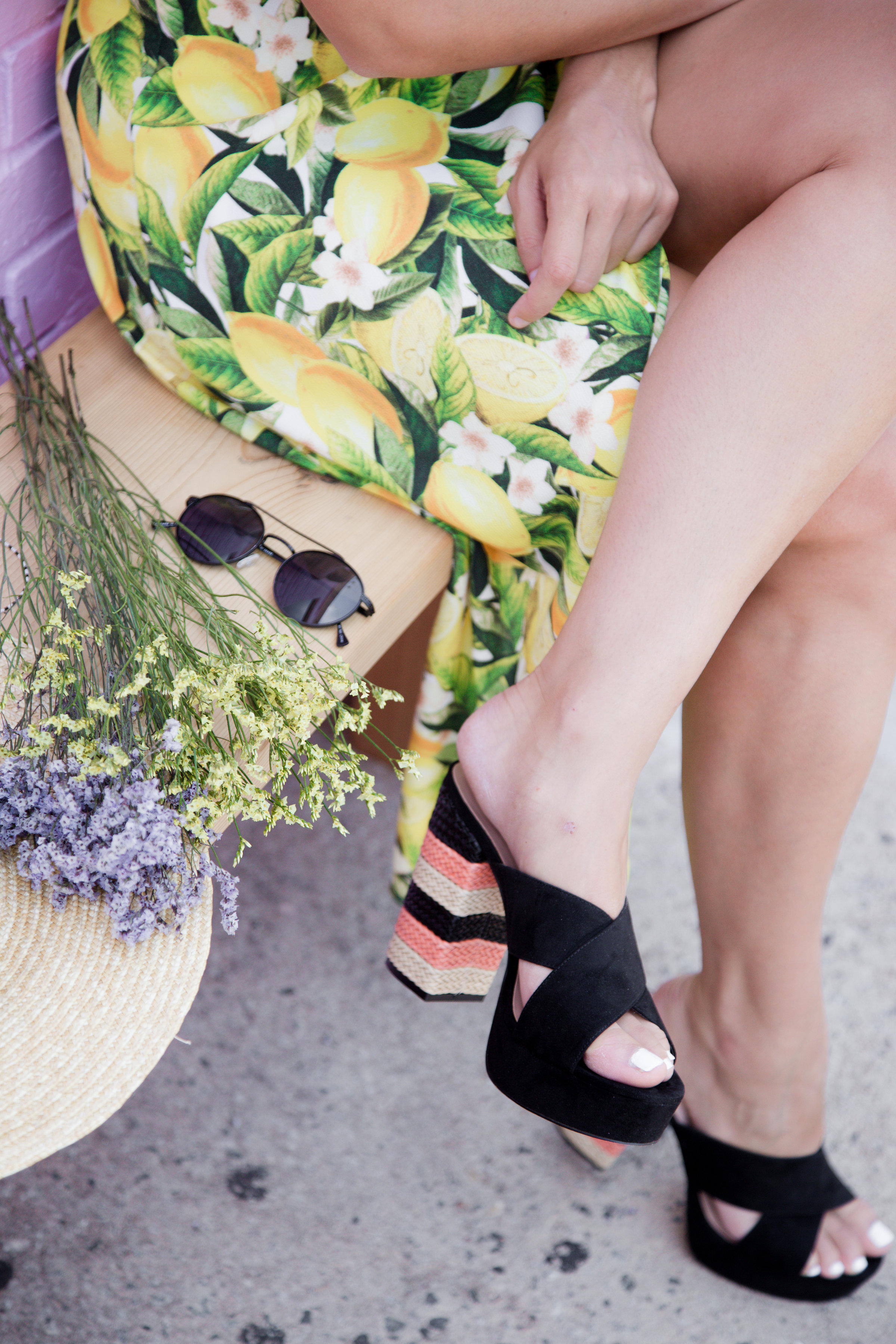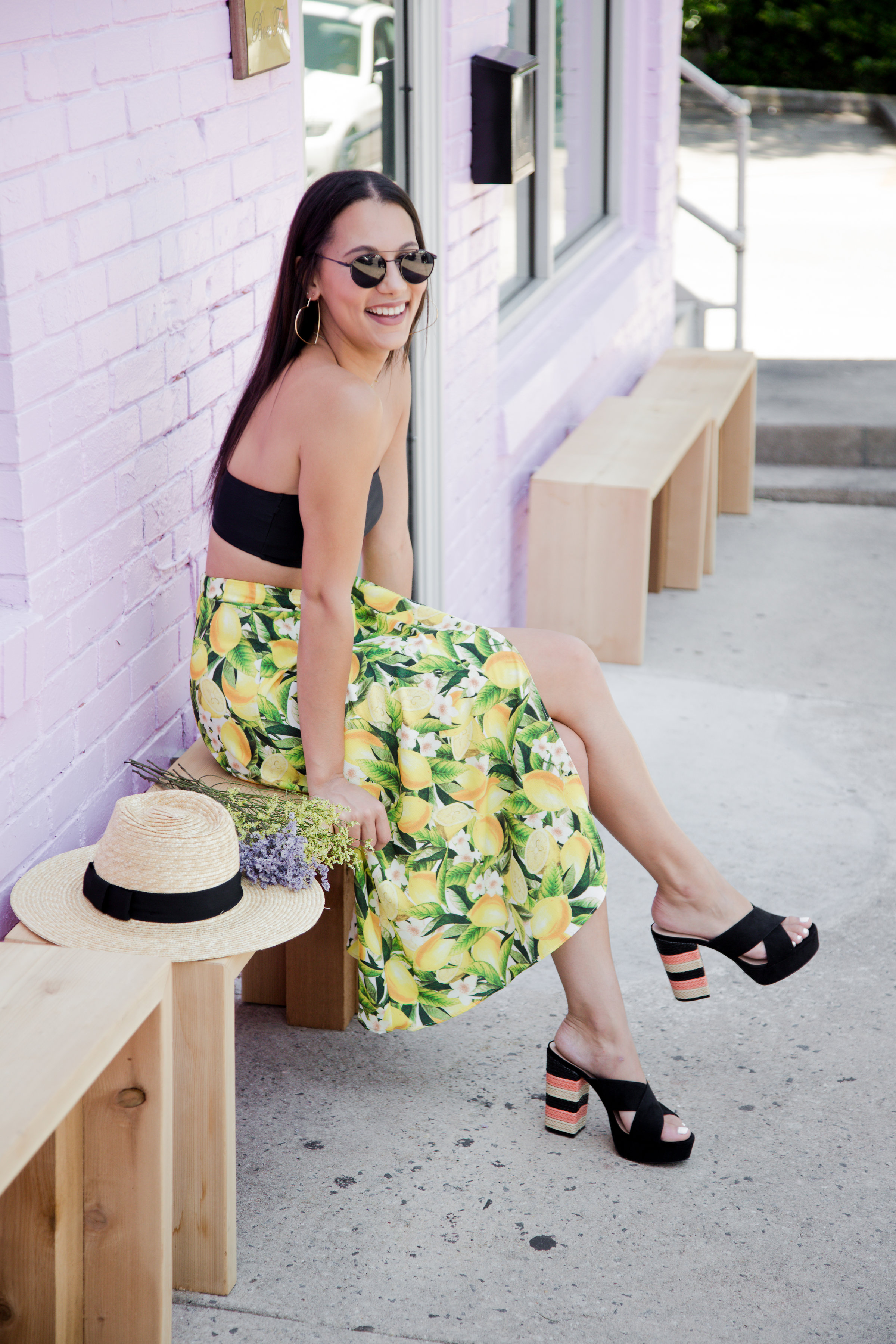 Have you ever been to Cuba? Feel free to shoot me over some recommendations! If not, where are you excited to travel to this summer?
LSPACE bandeau | Show Me Your Mumu skirt | Mix No. 6 mules ℅ DSW | Brixton hat | Macy's earrings | UO sunglasses
*This post was sponsored by Designer Shoe Warehouse (DSW). All thoughts & opinions expressed above are my own.