Okay, soooo festival season is right around the corner. I'm sure your inbox has been bombarded with all the lineups and presales that are going on. When it's this time of year, I always end up panicking and buying festival-inspired outfits way too soon, like, before I even buy a ticket anywhere. Ironically, this year, I vowed to myself that I would stay away from the typical tie-dyes, crochet and hair chalk. But then I saw this Blue Life number and I couldn't resist…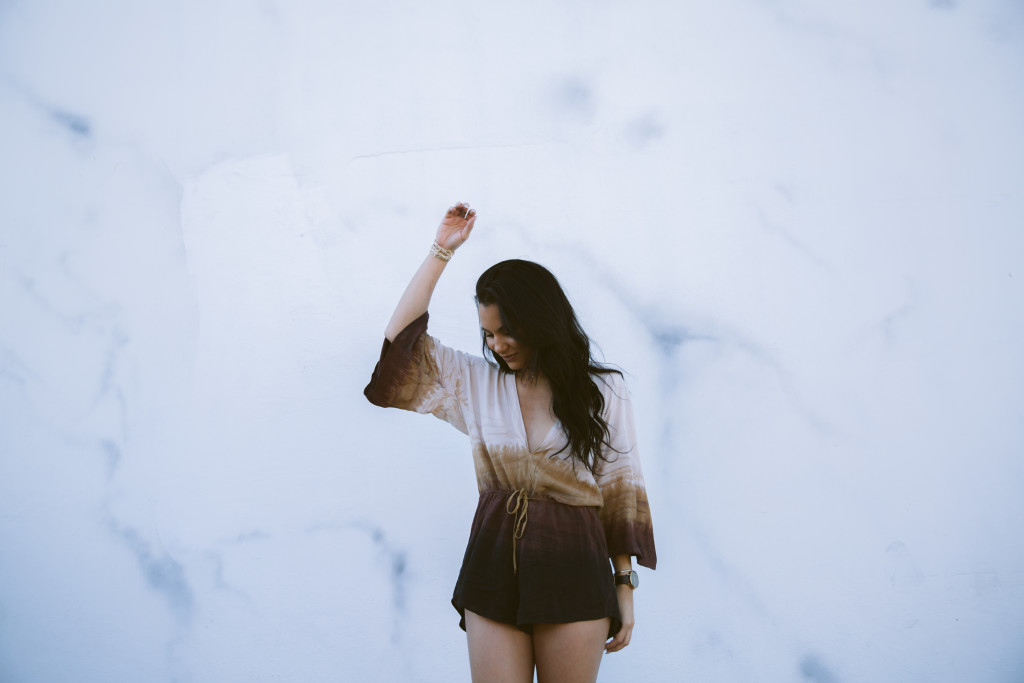 Say hello to the romper bae of my summer.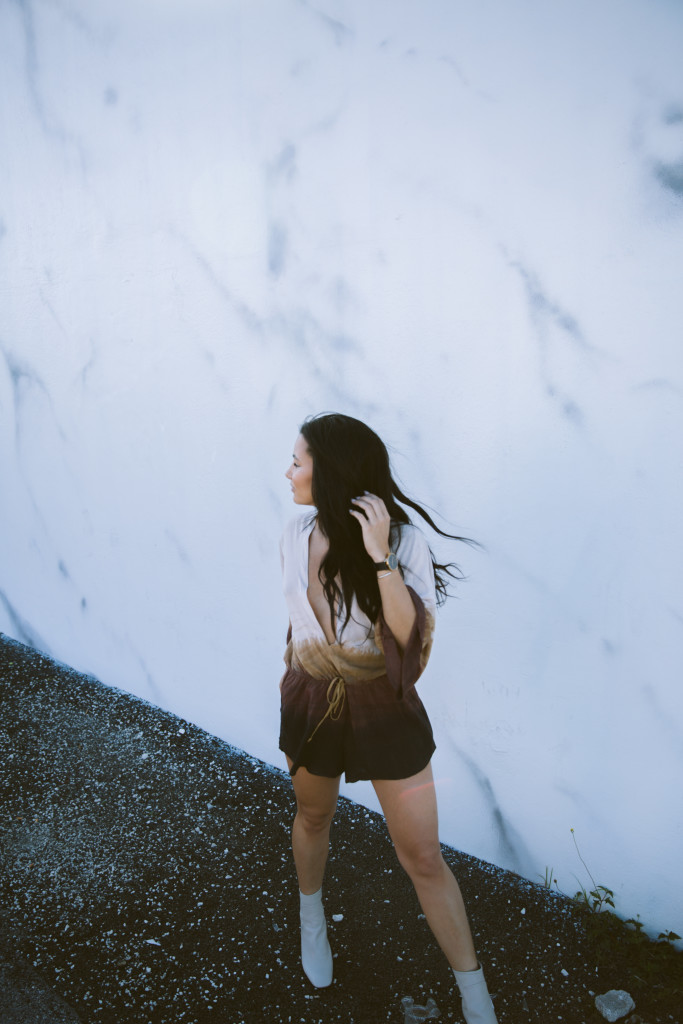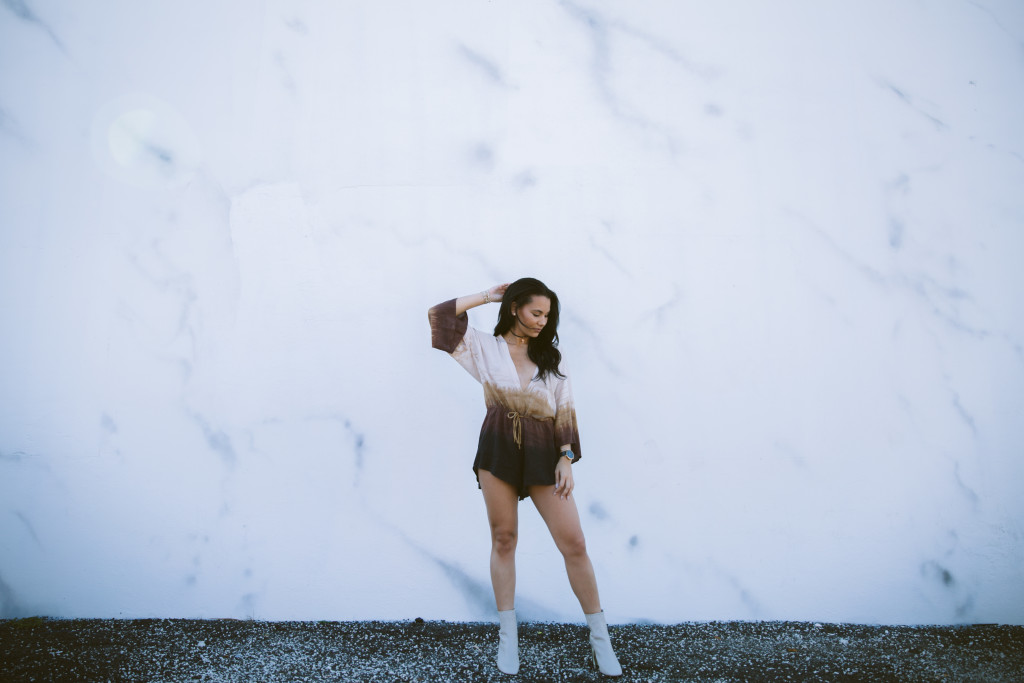 I'm pretty sure that the majority of us gravitate toward tie-dye, crochet and hair chalk for festival season because it's the only time of the year when we can be free and nonrestricted to expressing ourselves. And there's no room for judgement and bad vibes at music festivals. Hence anything fun, eccentric and against-the-norm goes.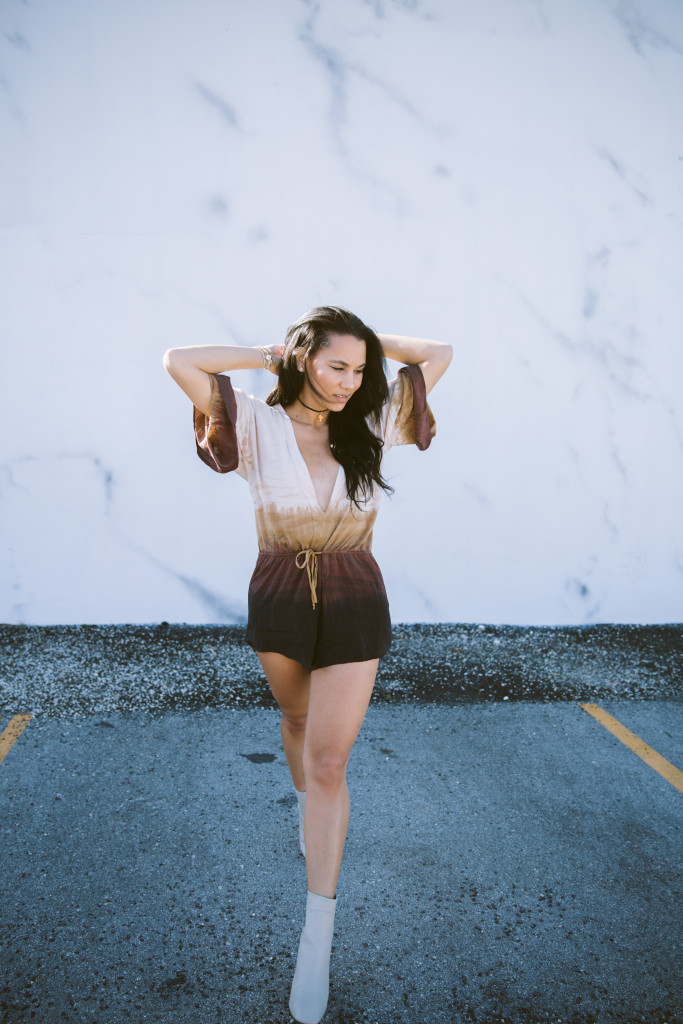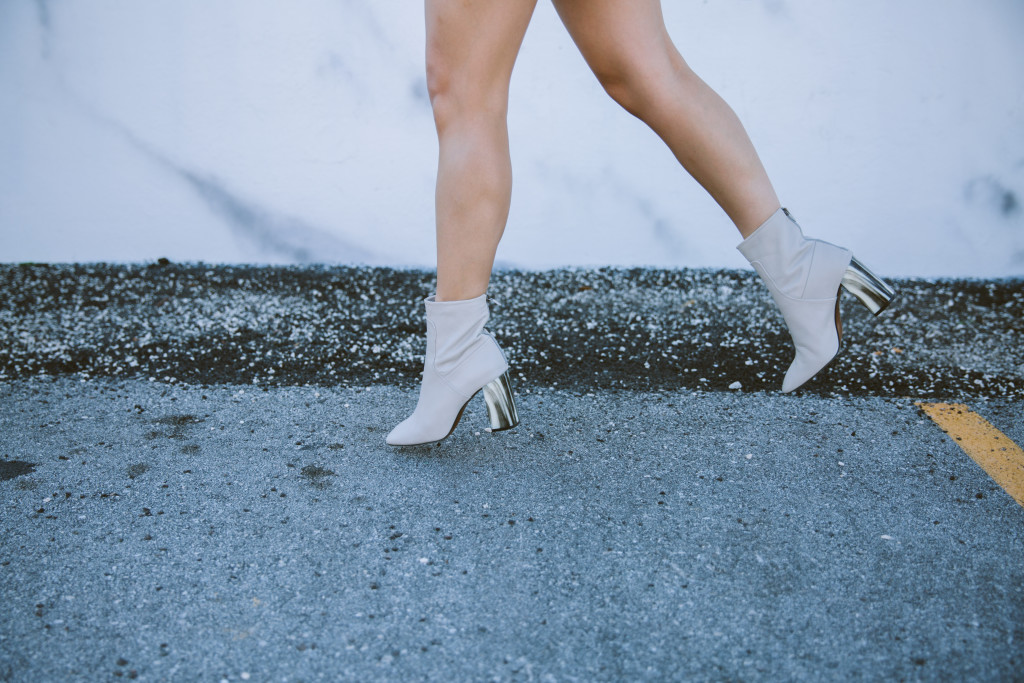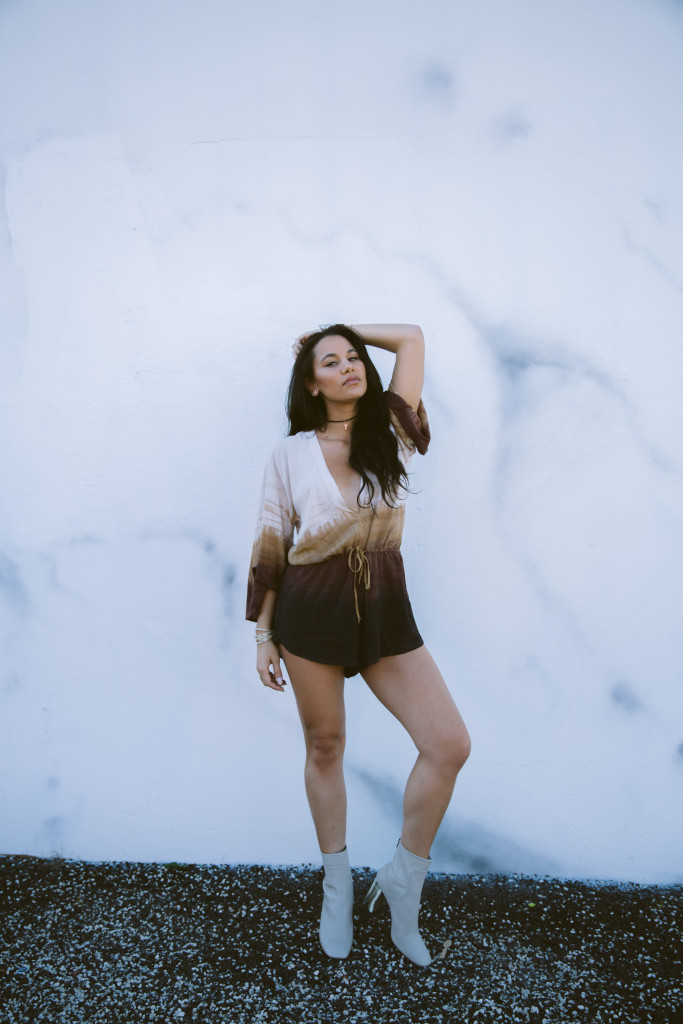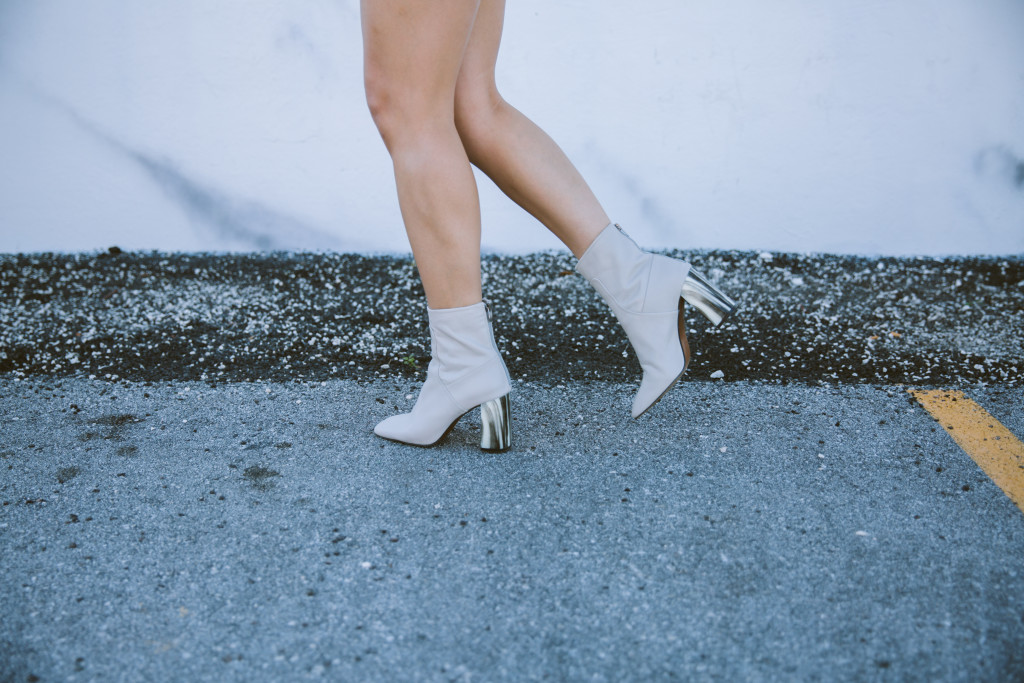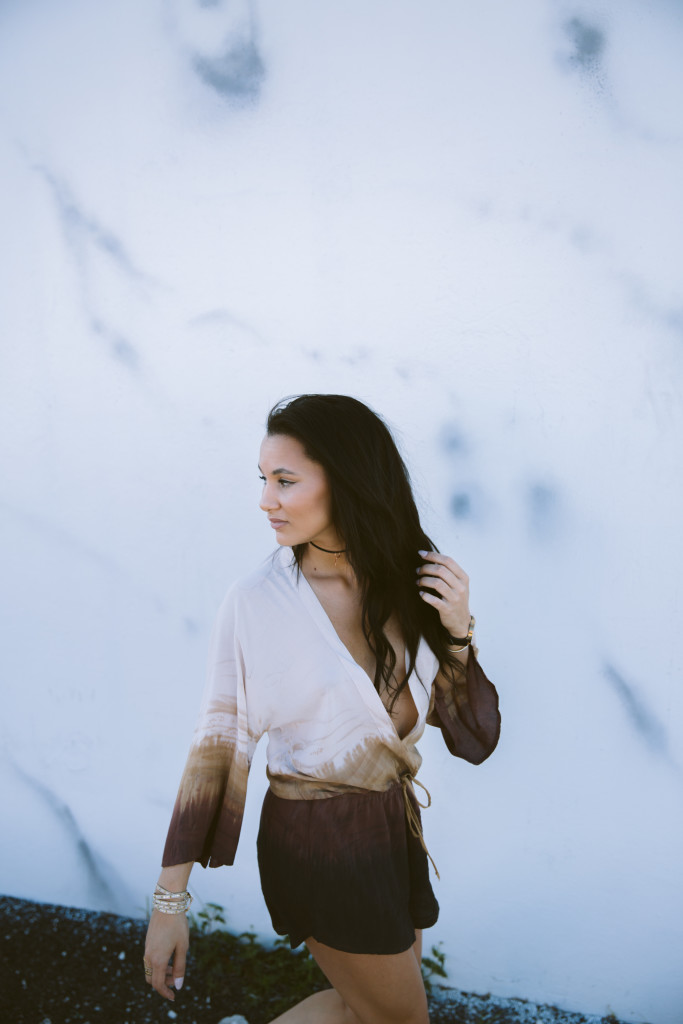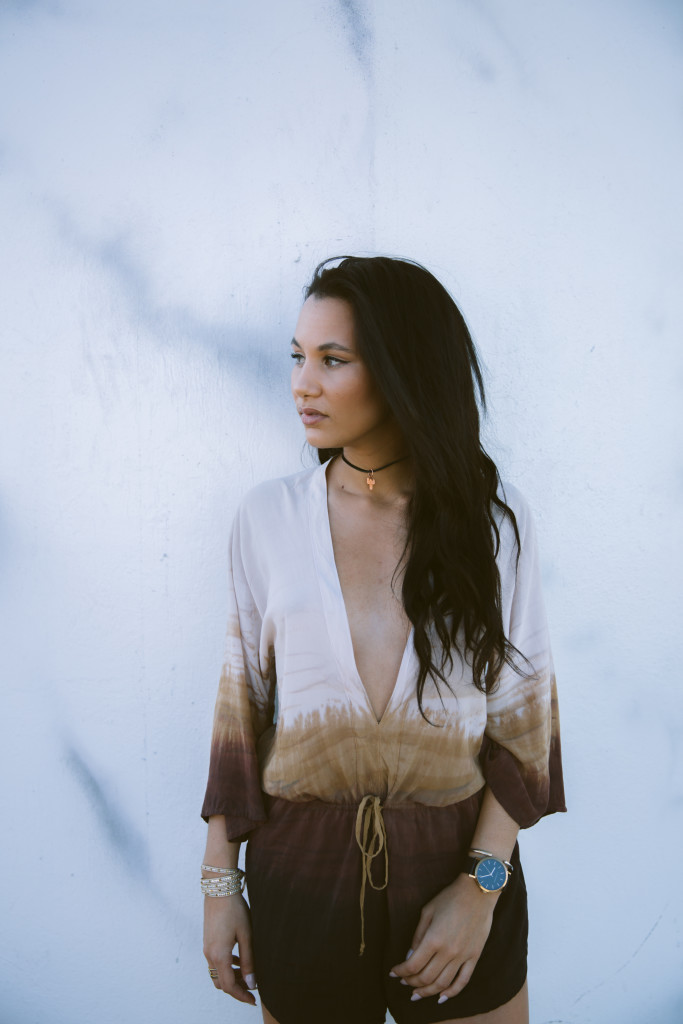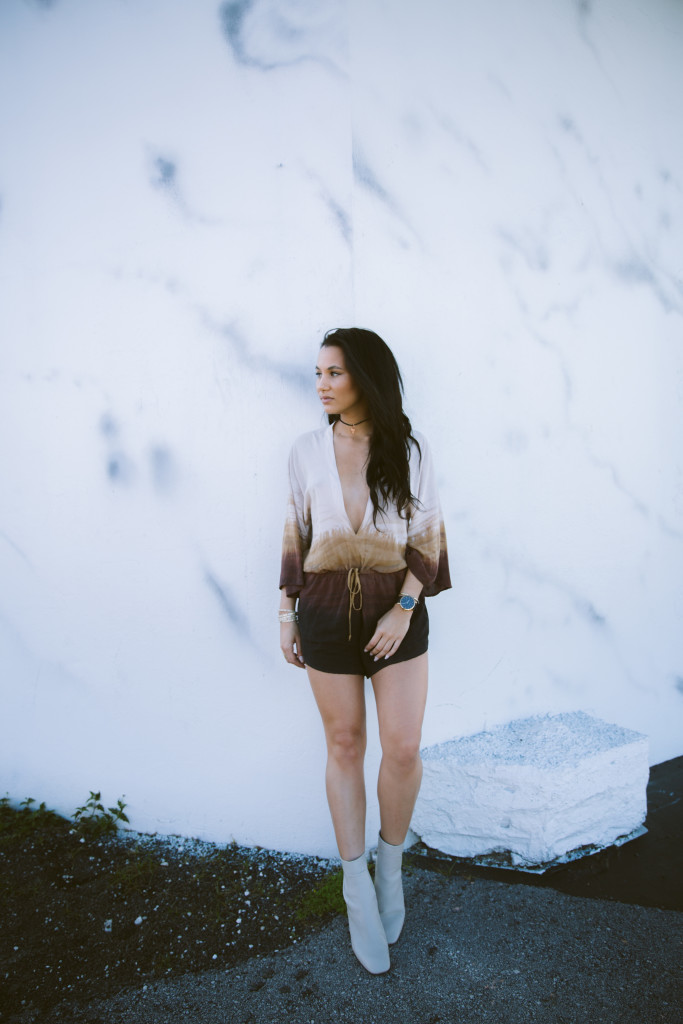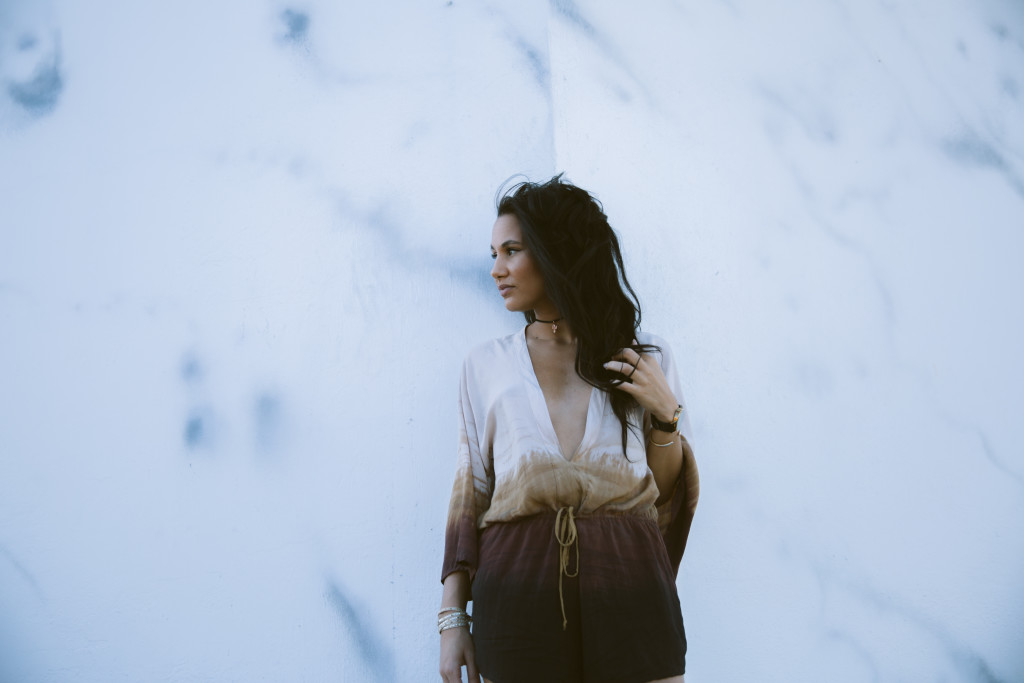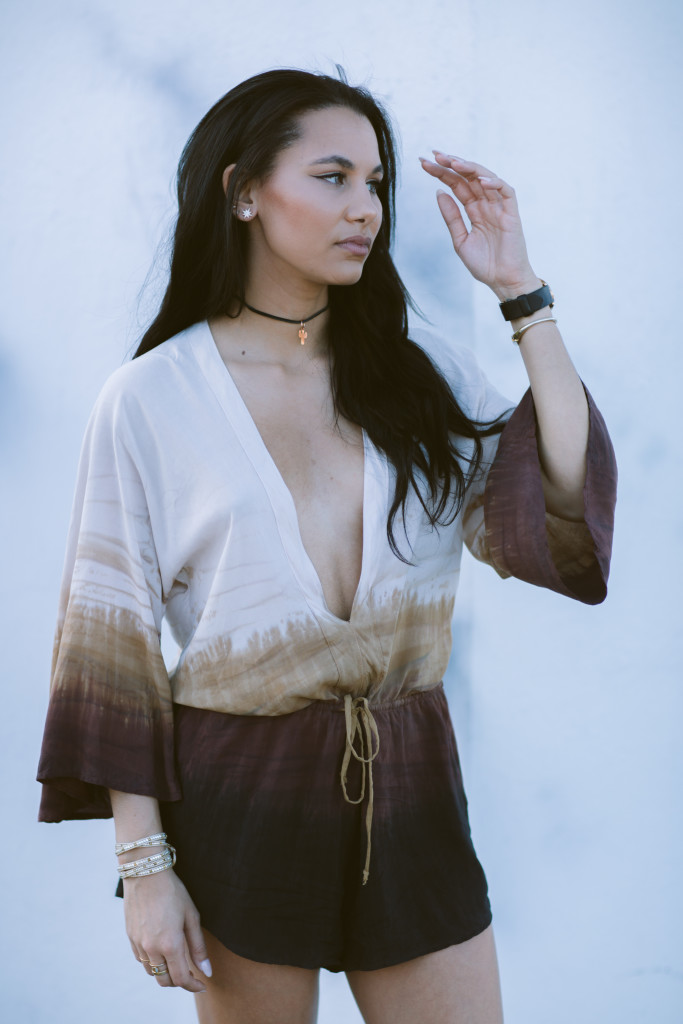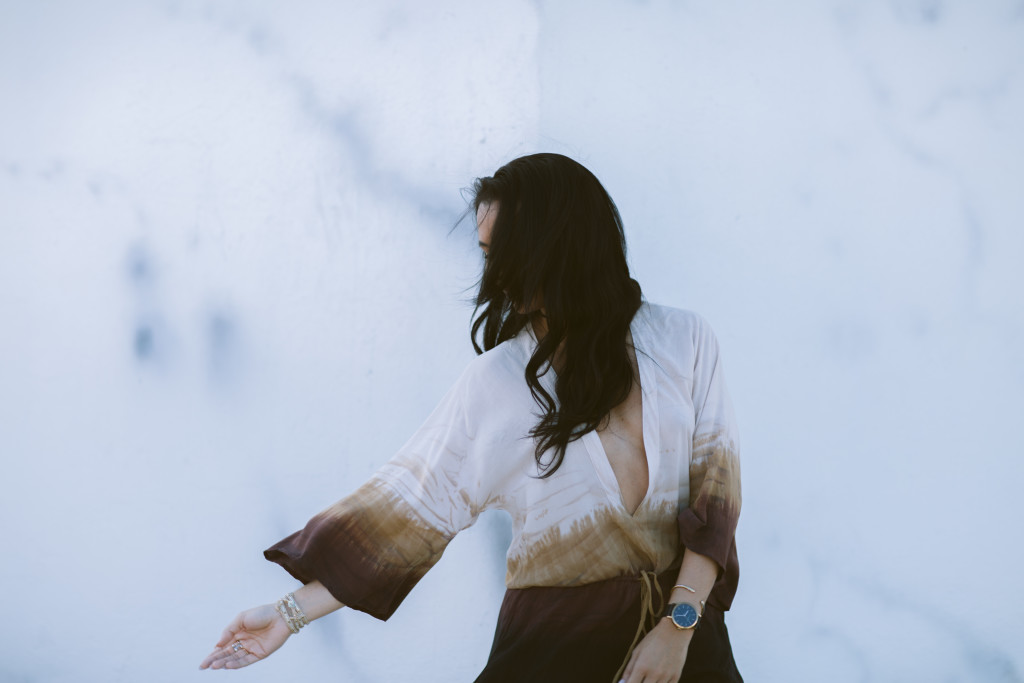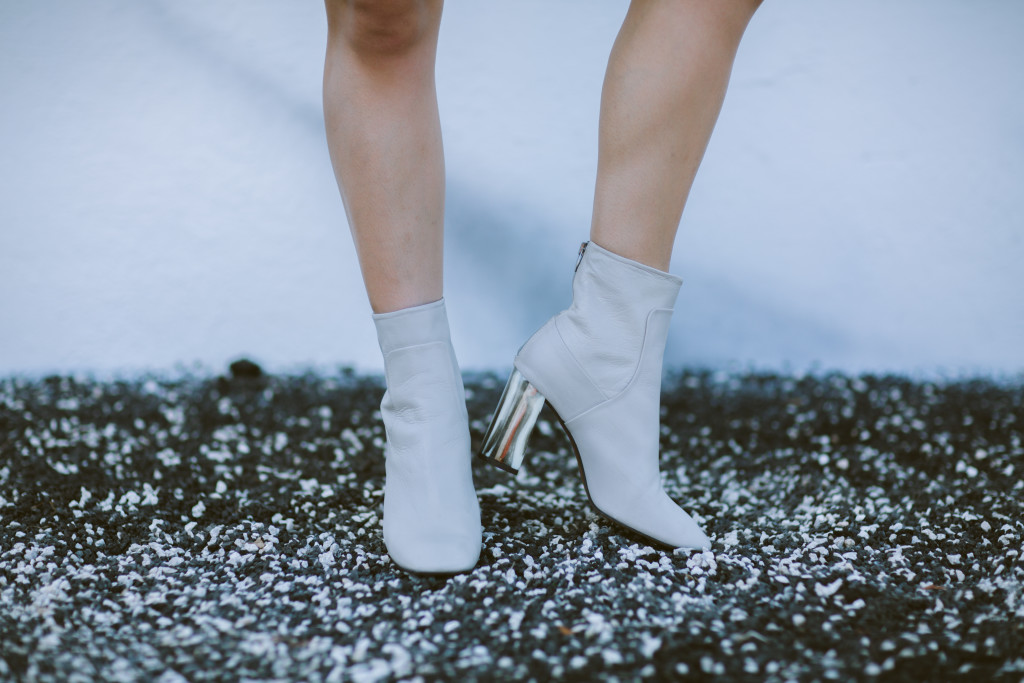 These TopShop booties add a nice lil' mod touch to this outfit. I see a lot of thick heels in my future.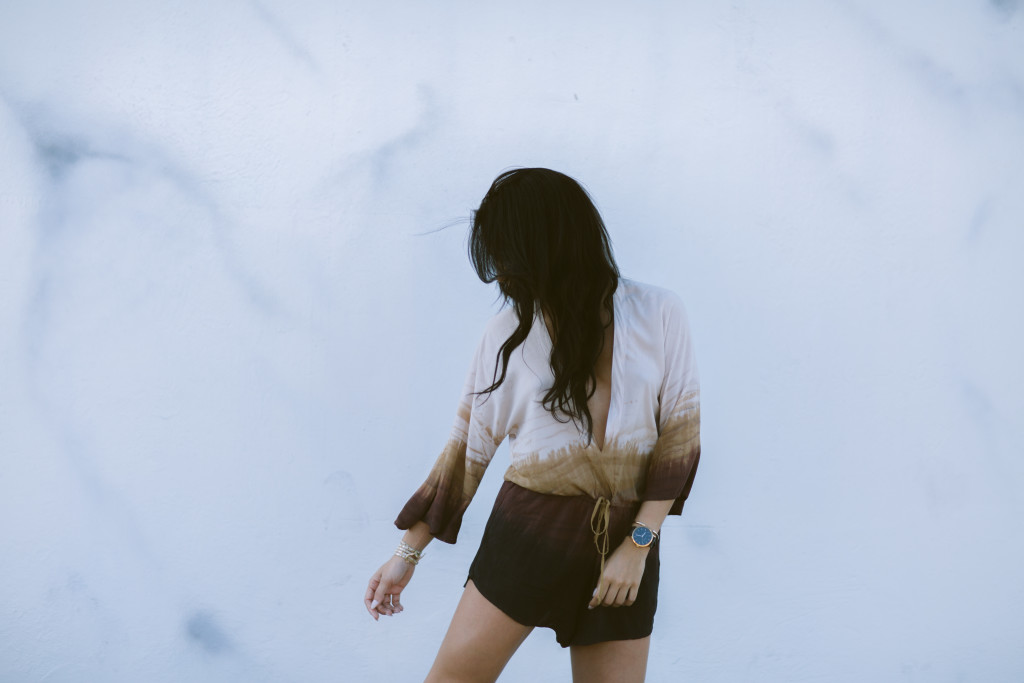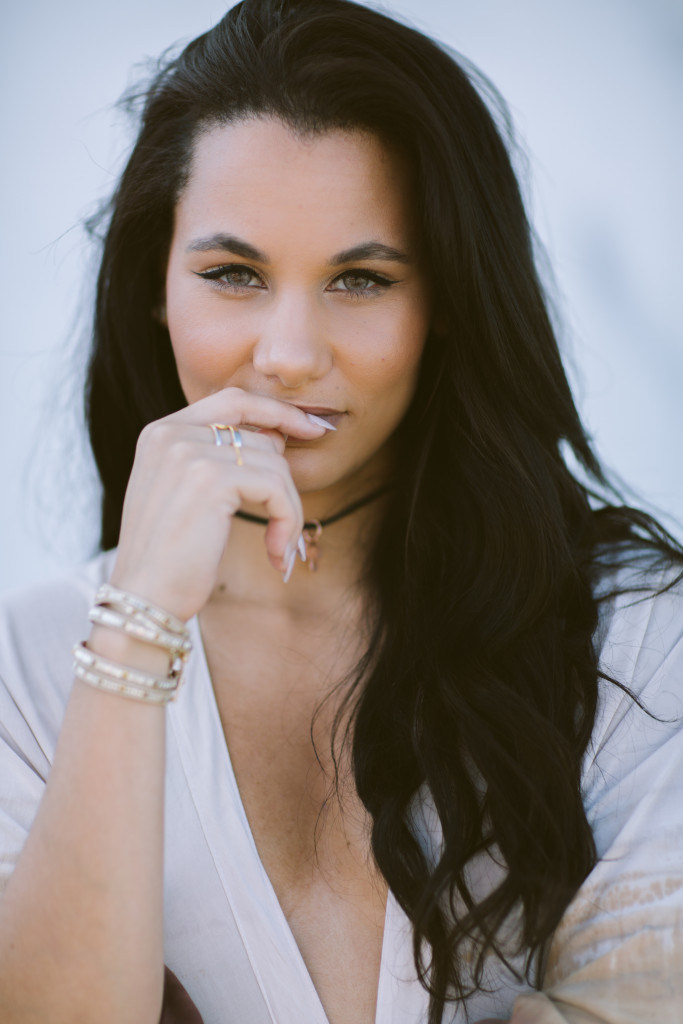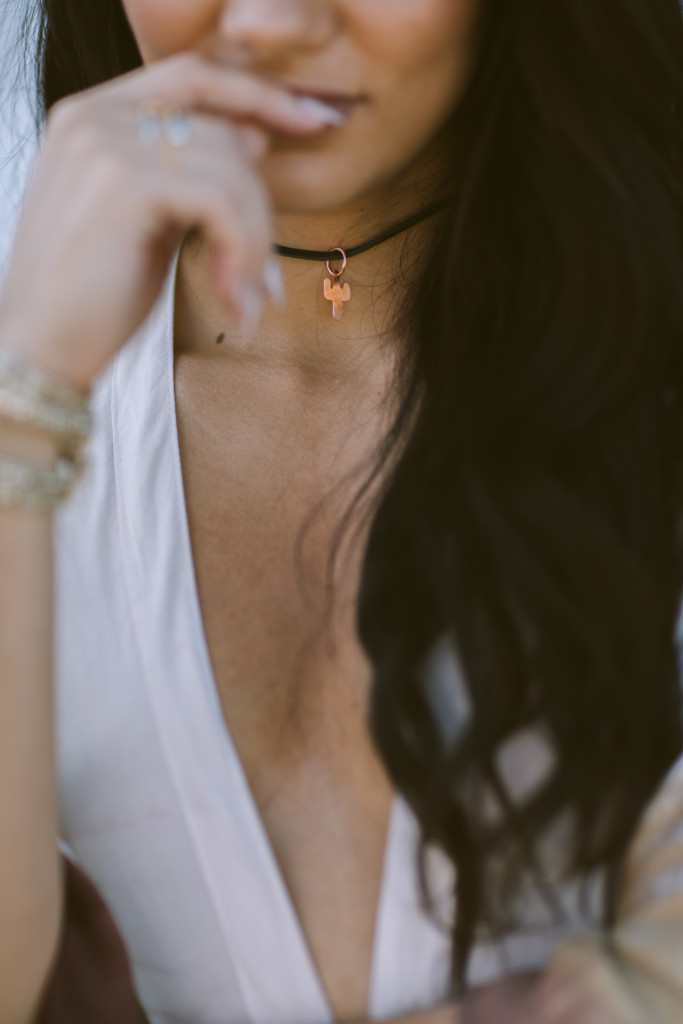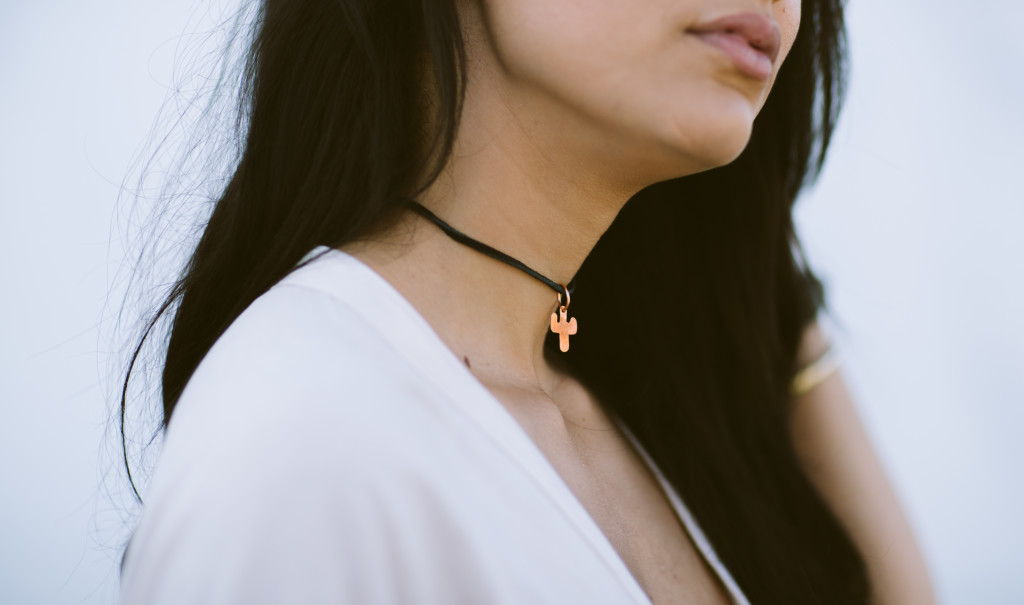 Awesome Etsy find: copper cactus choker from Prickly Pear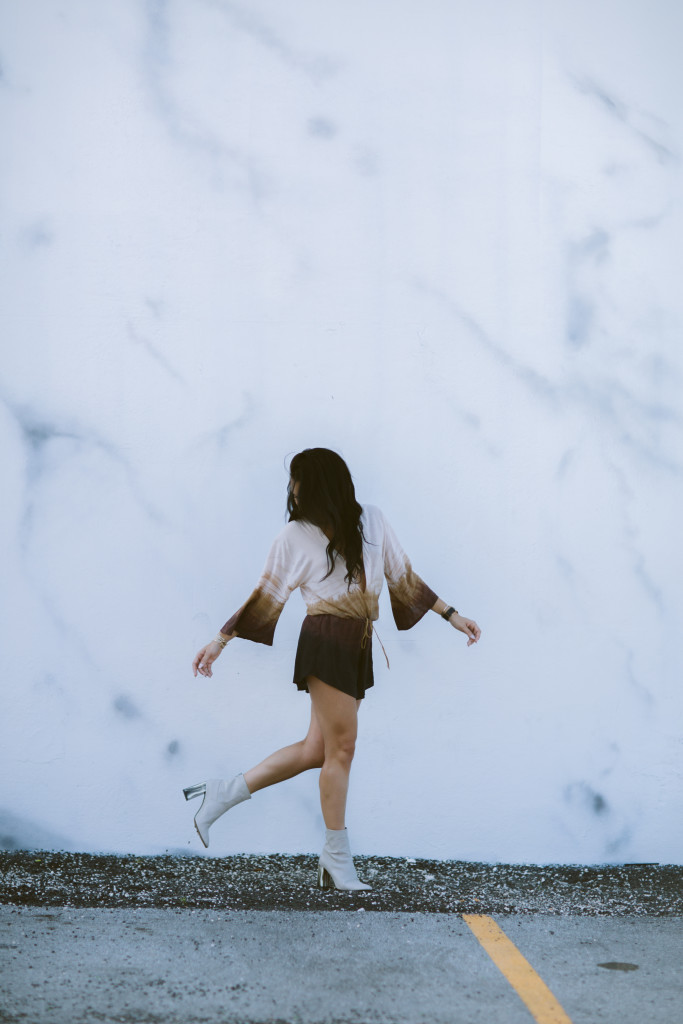 Romper – Shop Planet Blue // Booties – TopShop // Bracelet – Rocksbox // Choker – Prickly Pear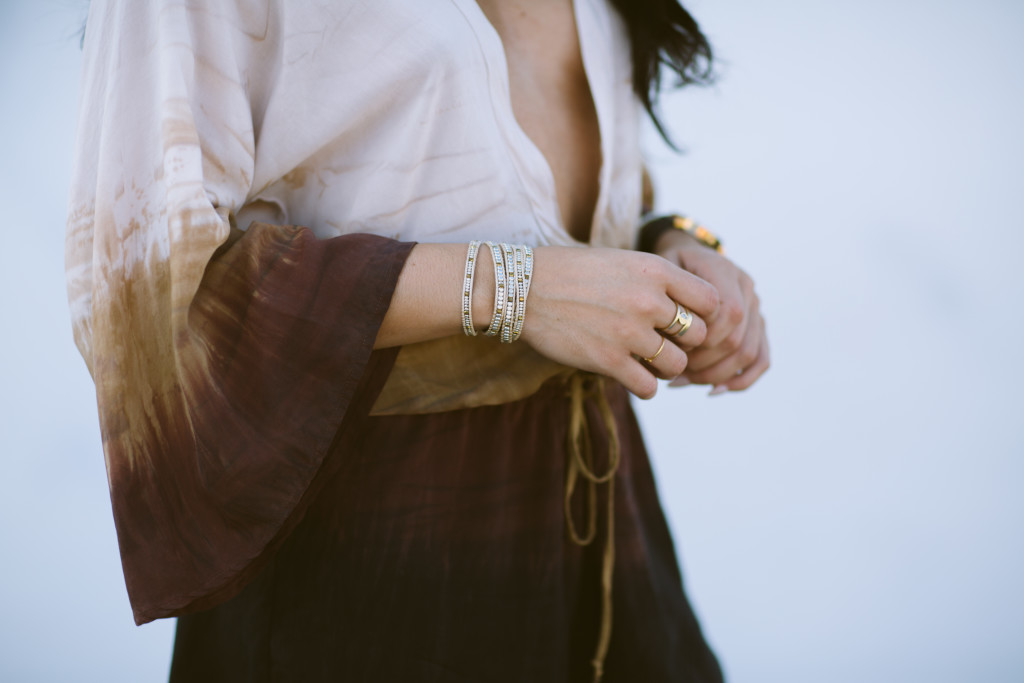 Wrap bracelet from Rocksbox. Get your first month of jewelry free with my code 'xoxodarlinginthecity'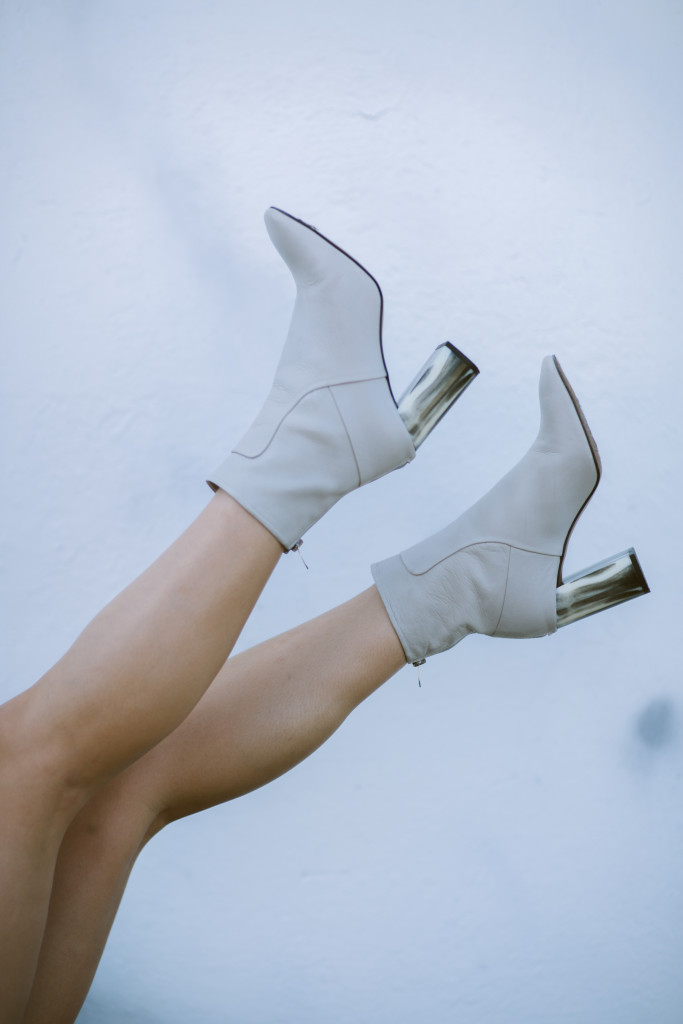 Here's to going against the norm this festival season. ❤
xo
Photography by Yesi Flores of Simply Lively