Happy Monday, everyone! Did you know that today is National Martini Day? What better way to kick off the week?!
To celebrate, I decided to shake up  a delicious, IG-worthy martini. With some help from Purity Vodka and Food & Wine, I present to you the most coveted It-Drink of the season, the Darling Rose Martini! 🍸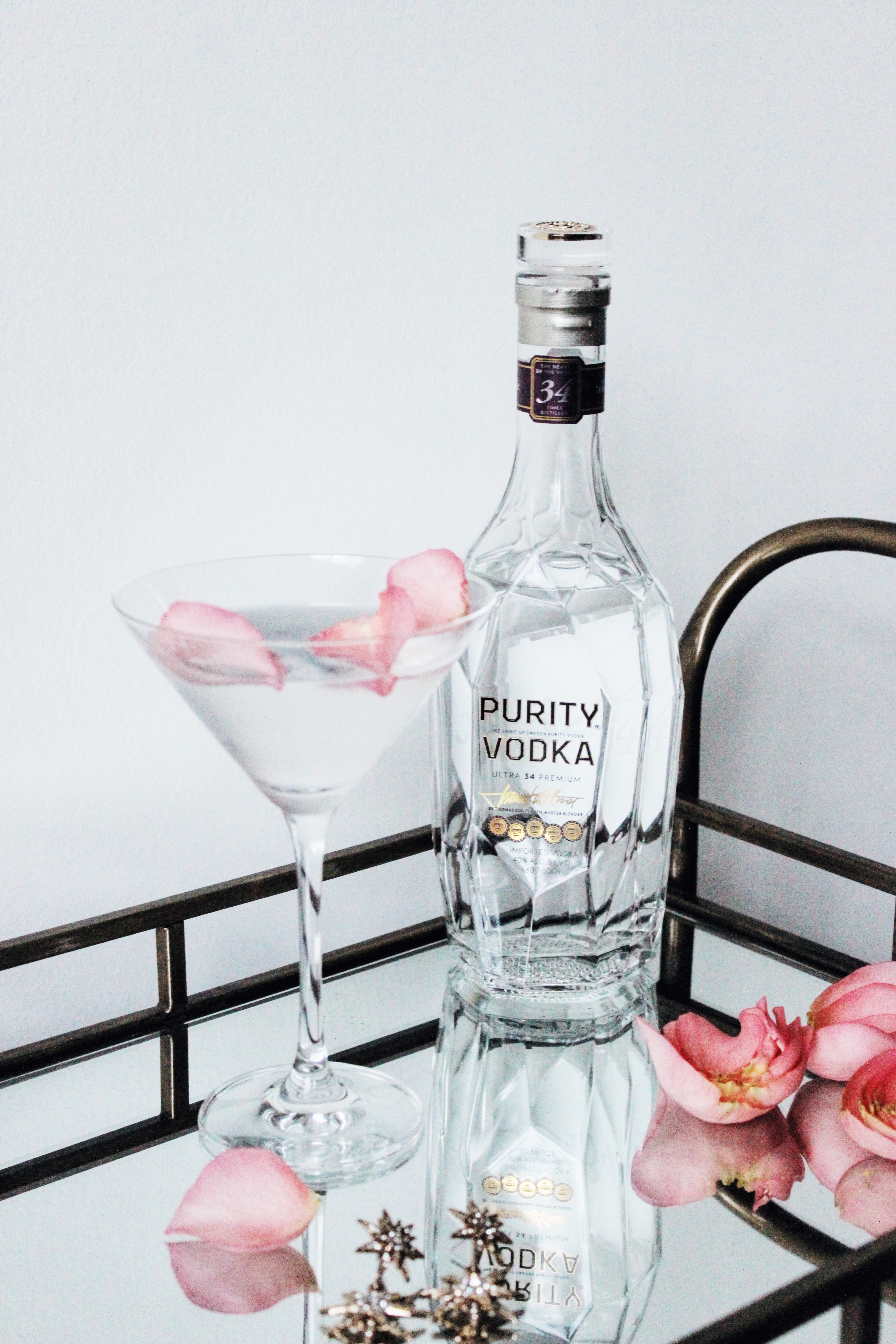 This martini was inspired by current obsession with floral accents. I've been using a lot of rose-based products lately, so I wanted to take a go at crafting a rose-infused martini! The result was a super smooth, aromatic sweet drink. I think I found a new favorite!
The Darling Rose Martini Recipe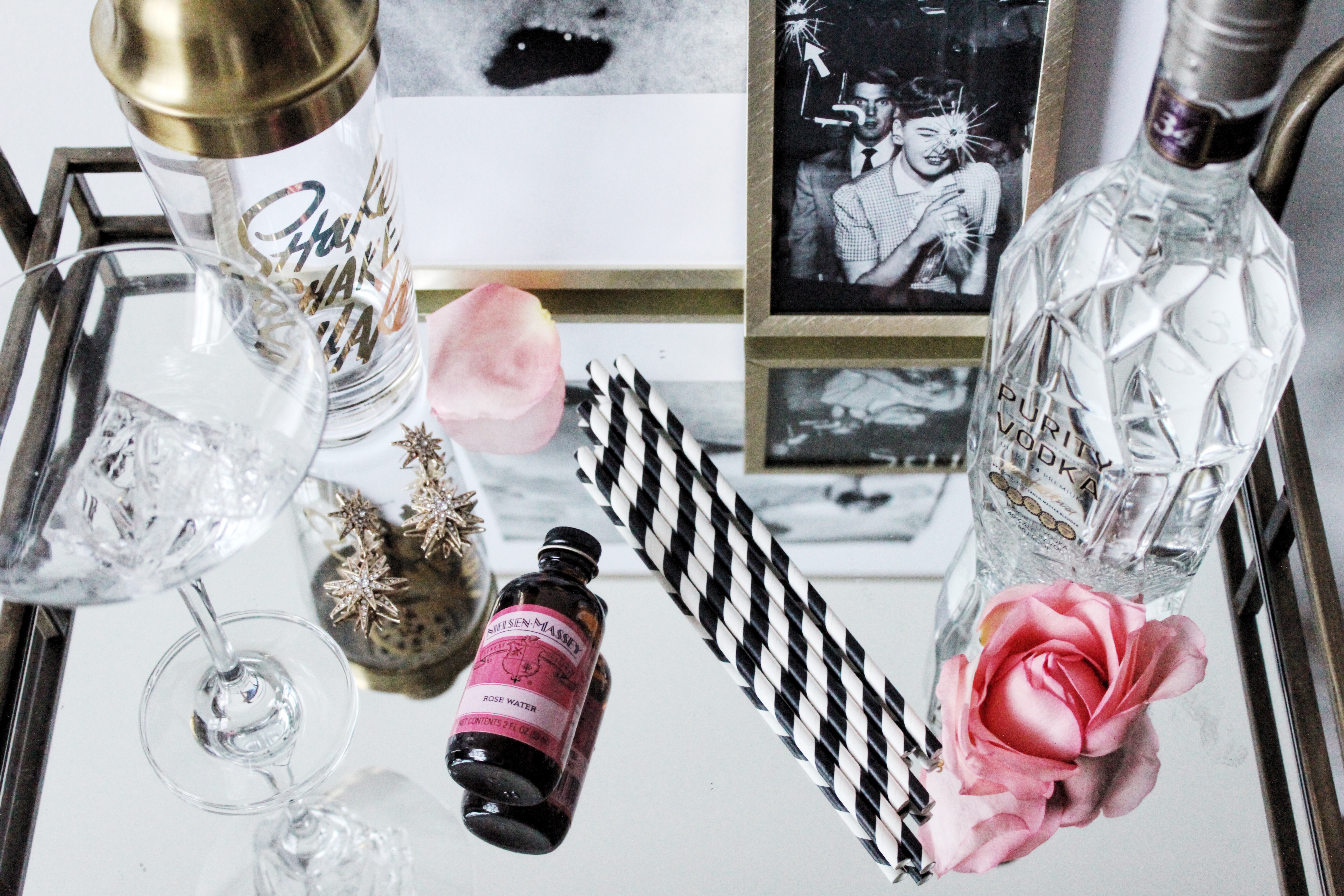 Ingredients:
1/2 cup water
2 tablespoons sugar
3 1/2 cups Purity Vodka
4 teaspoons fresh lemon juice
1/2 teaspoon rose water
Ice cubes
24 edible rose petals
Total Time:
Servings: makes 8 drinks
              Directions:
In a small saucepan, combine the water and sugar and bring to a boil. Simmer over low heat, stirring, until the sugar dissolves. Let cool, then stir in the vodka, lemon juice and rose water.
Fill a cocktail shaker with ice cubes. Add one-fourth of the martini mixture and shake. Strain into 2 martini glasses, garnish with rose petals and serve. Repeat to make the remaining martinis.
*This post was sponsored by Purity Vodka. The content above is intended for readers who are 21 or older. All thoughts and opinions expressed are my own.