So it finally happened. We made it to the most visually-stimulating destination this side of the hemisphere. I can't begin to even tell you how happy everything in Cuba was: the people were so kind, the pastels that covered every building were so vibrant and the drinks were delightfully sweet. So I've put together a one day guide based on our first day in Havana. Enjoy! 😘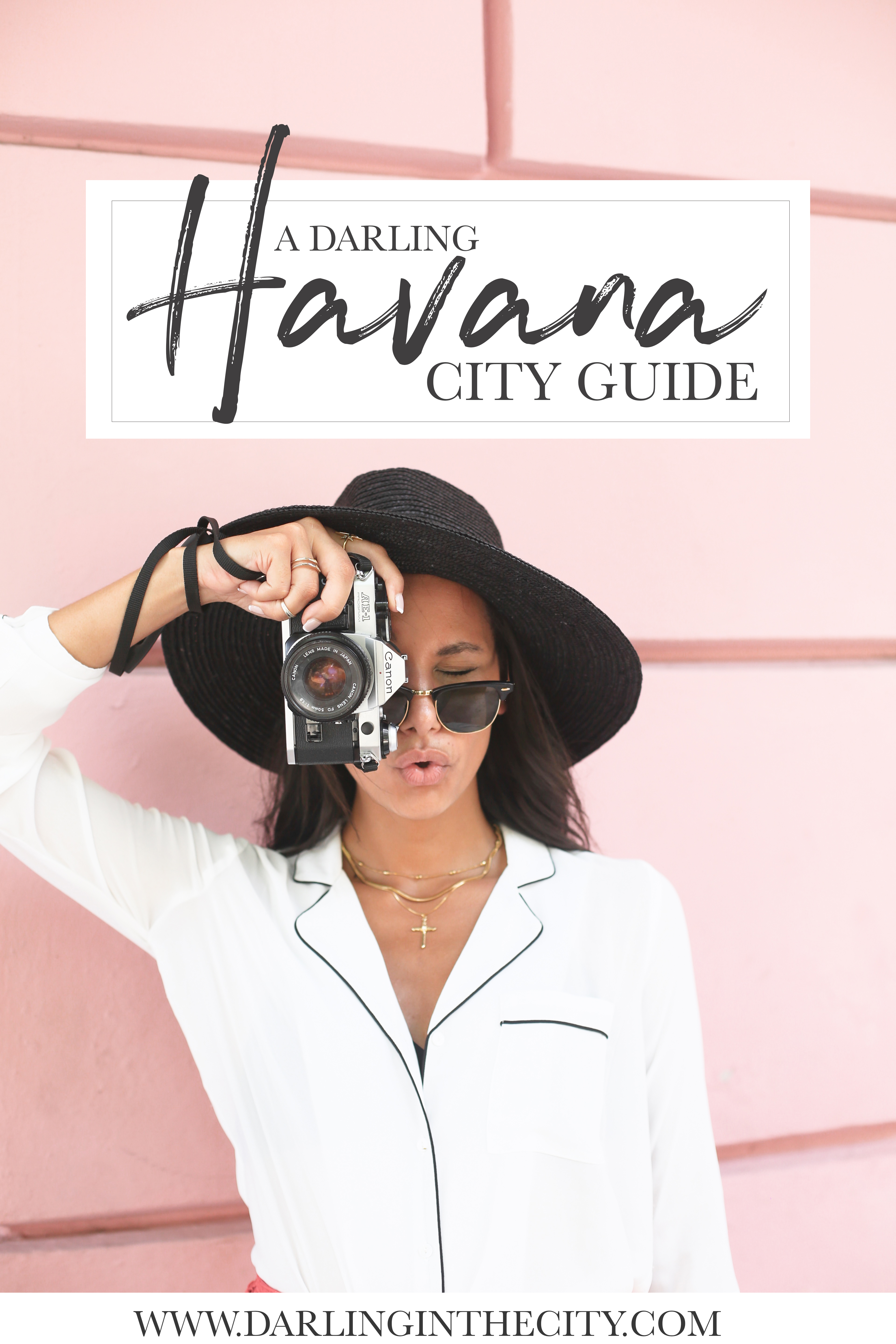 7 AM: GOLDEN HOUR MAGIC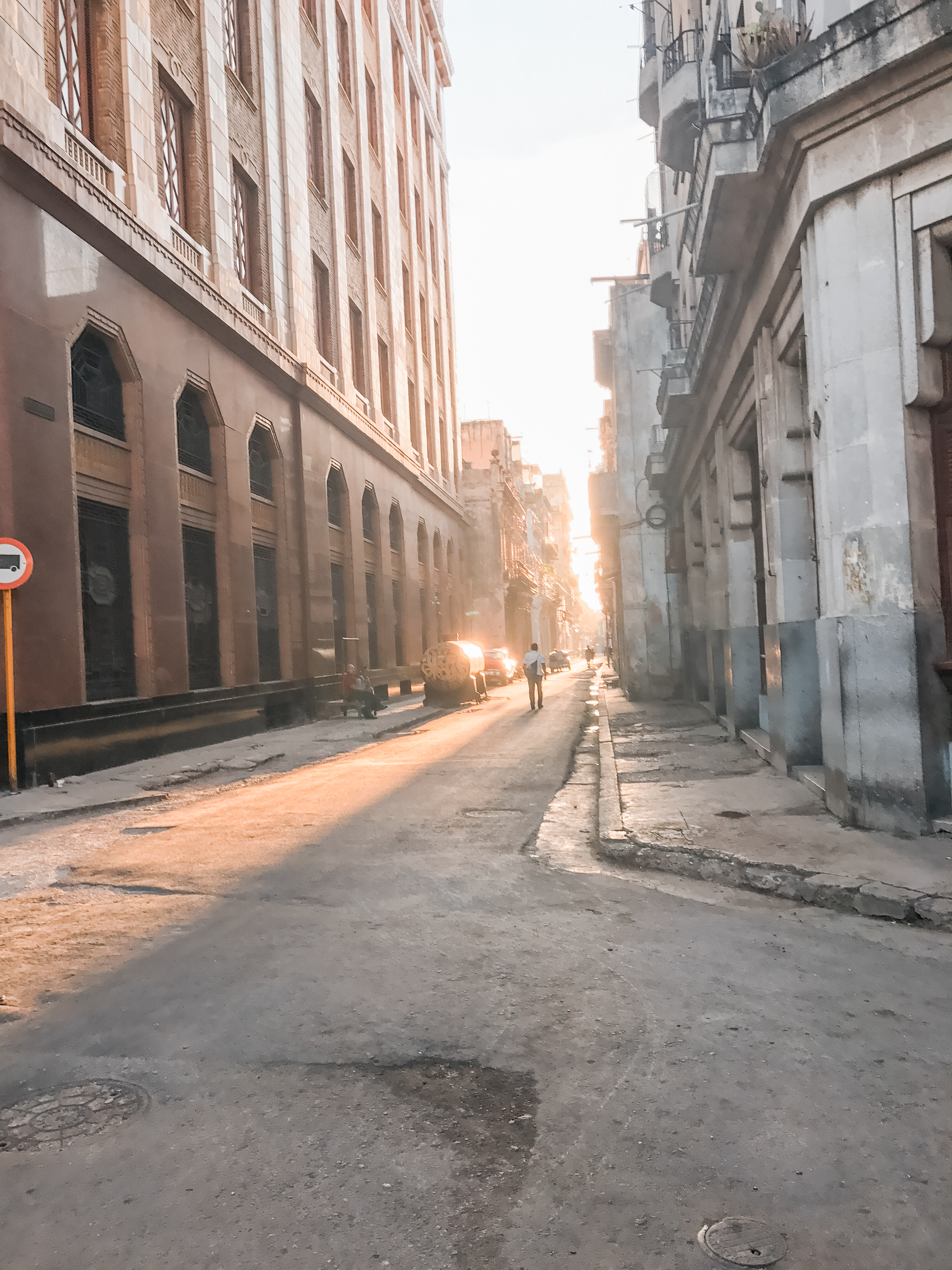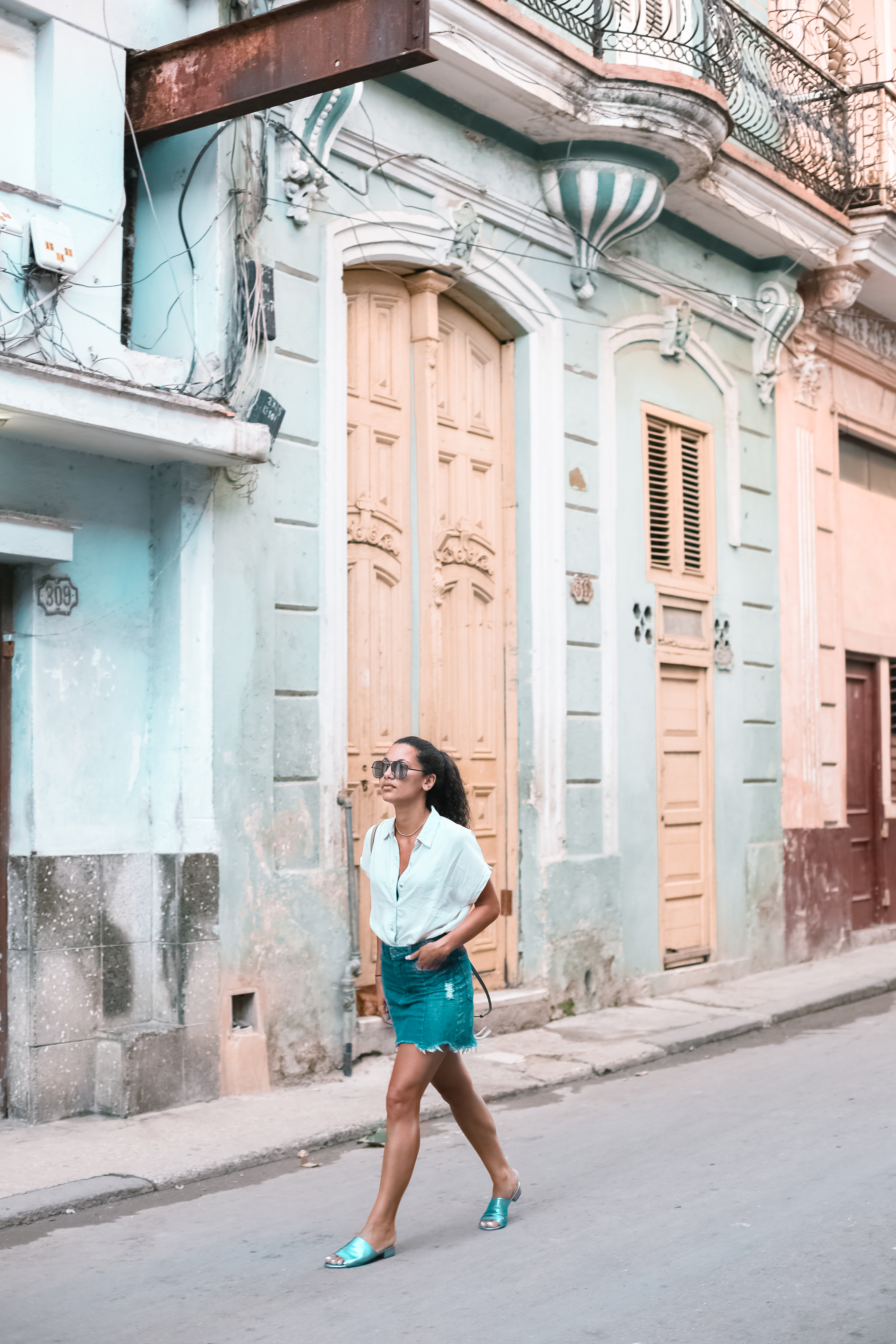 You know what they say: the early bird gets the worm! I was pretty eager to get out of bed most days as there is so much to explore in Habana Vieja. One of my best experiences in Cuba was having moments of solitude, walking down narrow, colorful streets early in the morning. Another plus is that the temperature is about 10 degrees cooler in the mornings, so you won't find yourself patting down beads of sweat and panting for water. This is also the best time to see Havana and its people without all the commotion that tourists bring. Make sure to catch the fruit stand man if you can! He's cycling throughout these little streets and has the BEST mangos.
9 AM: GRAB A CUBANITO & KEEP GOING!
 
As a tourist, I found that a majority of shops and eateries, attractions don't open until 9 AM. While that may sound pretty standard, don't expect to get a piping hot coffee and pastelito when you're out and about at 7 AM. During our morning walks, we passed by a few cafes where owners were setting up for the day, reading the morning paper, and relaxing. Even though their doors were open, they were adamant about opening at 9.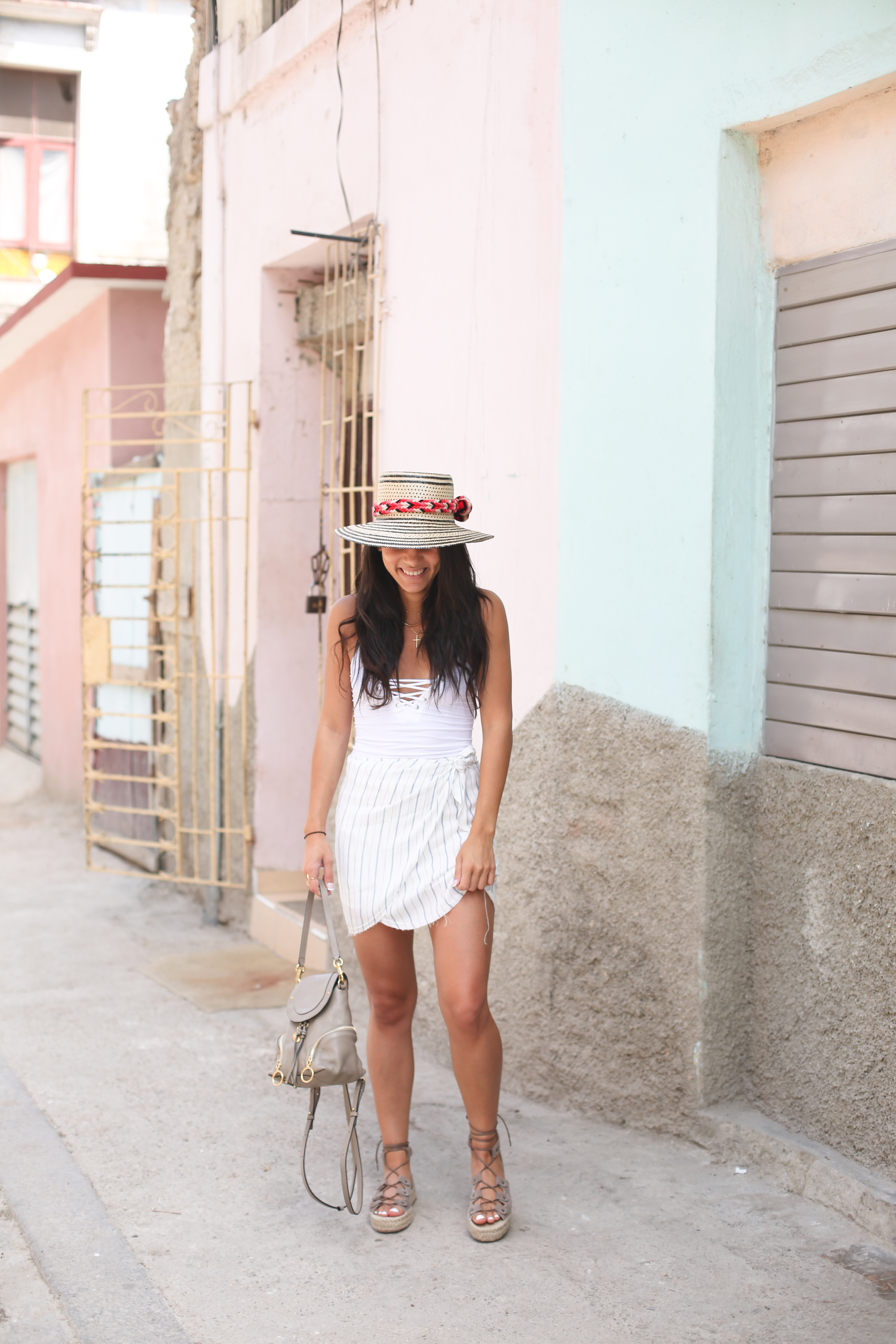 After grabbing our cubanitos, we really took this time to admire the Spanish colonial architecture and vibrant mix of colors all throughout the city. As you could imagine, I was having a hay day with all the pastels that filled Havana. I'd love to know if there was any historical reason behind all the vibrance or if it's just a cultural thing!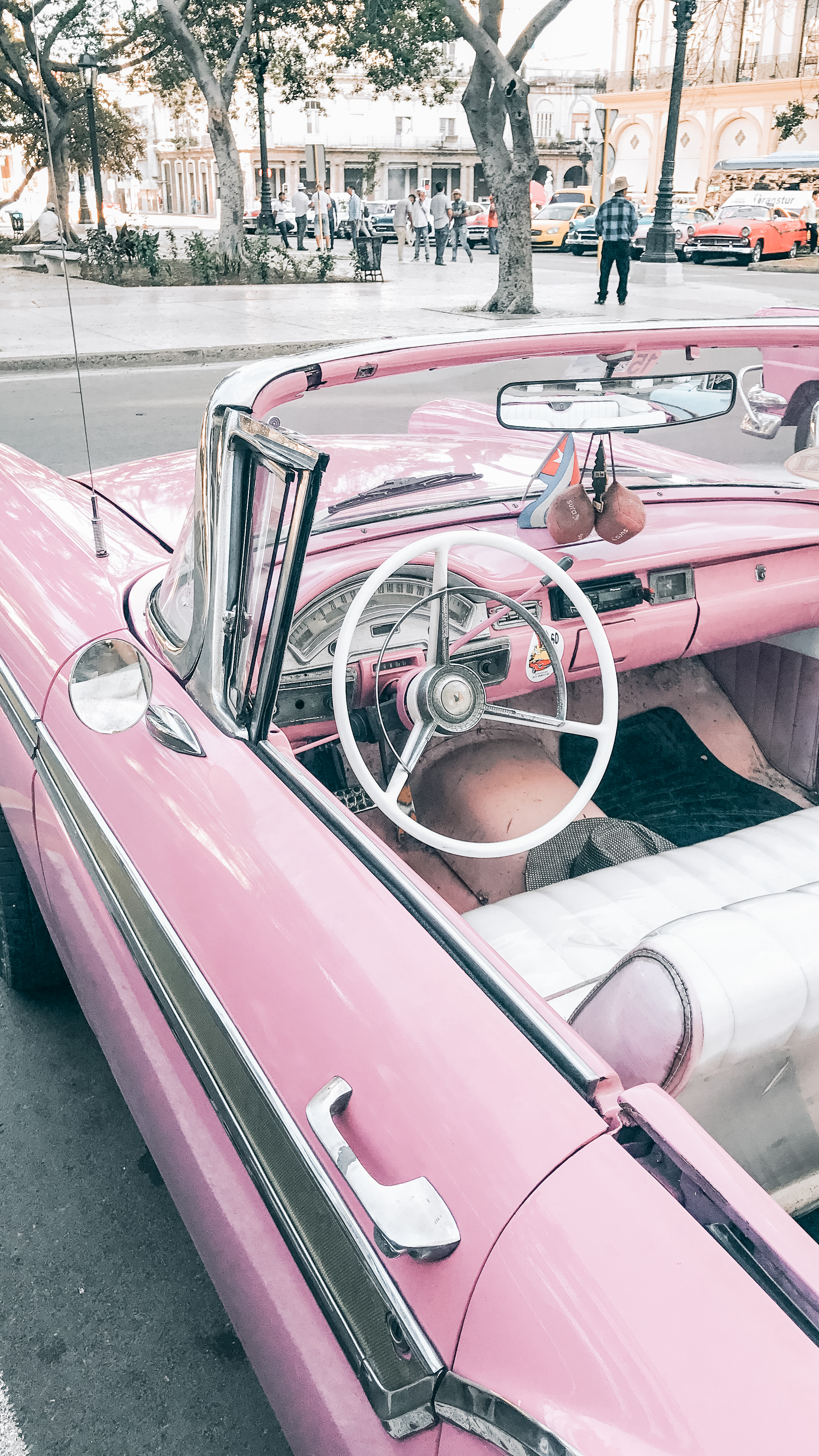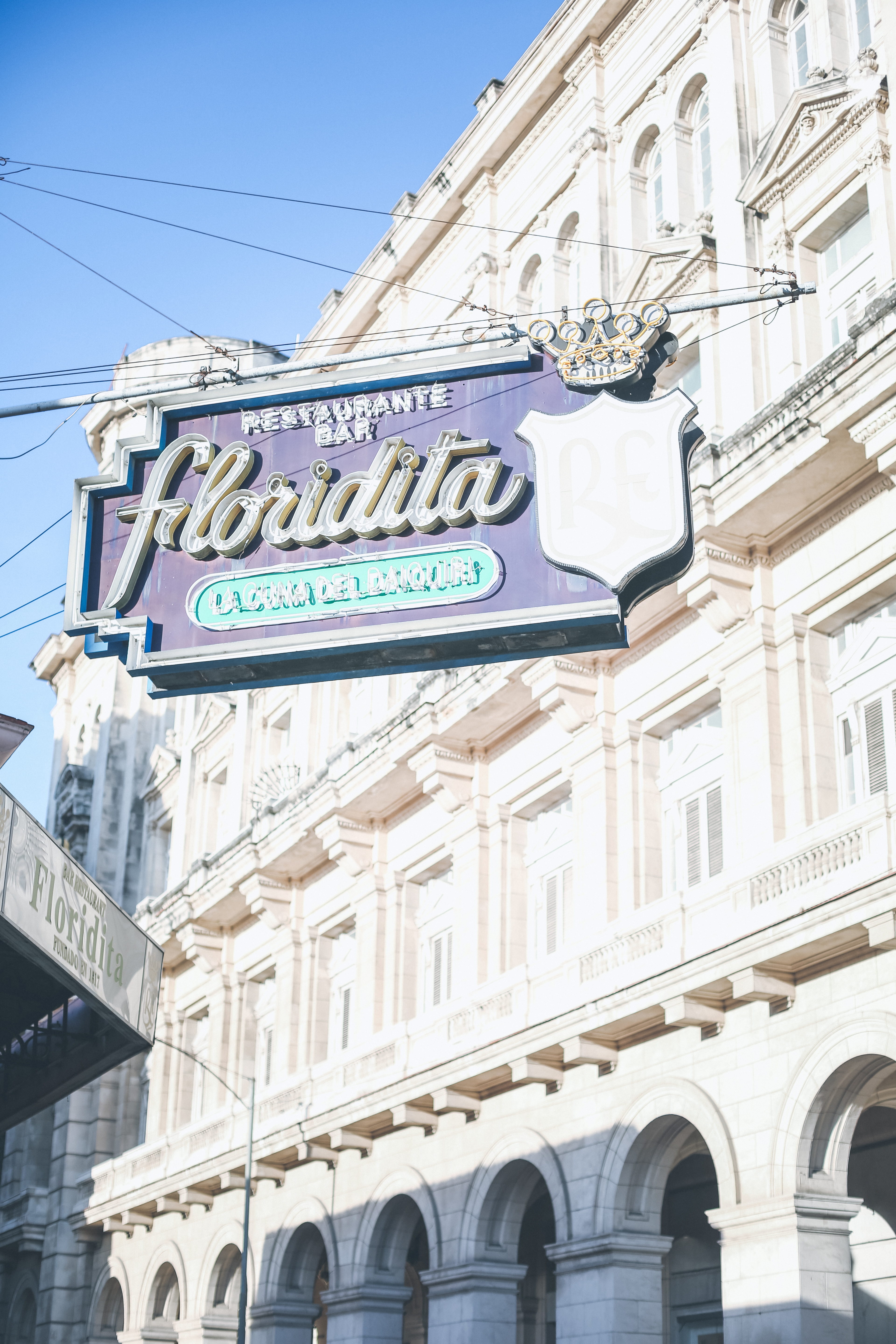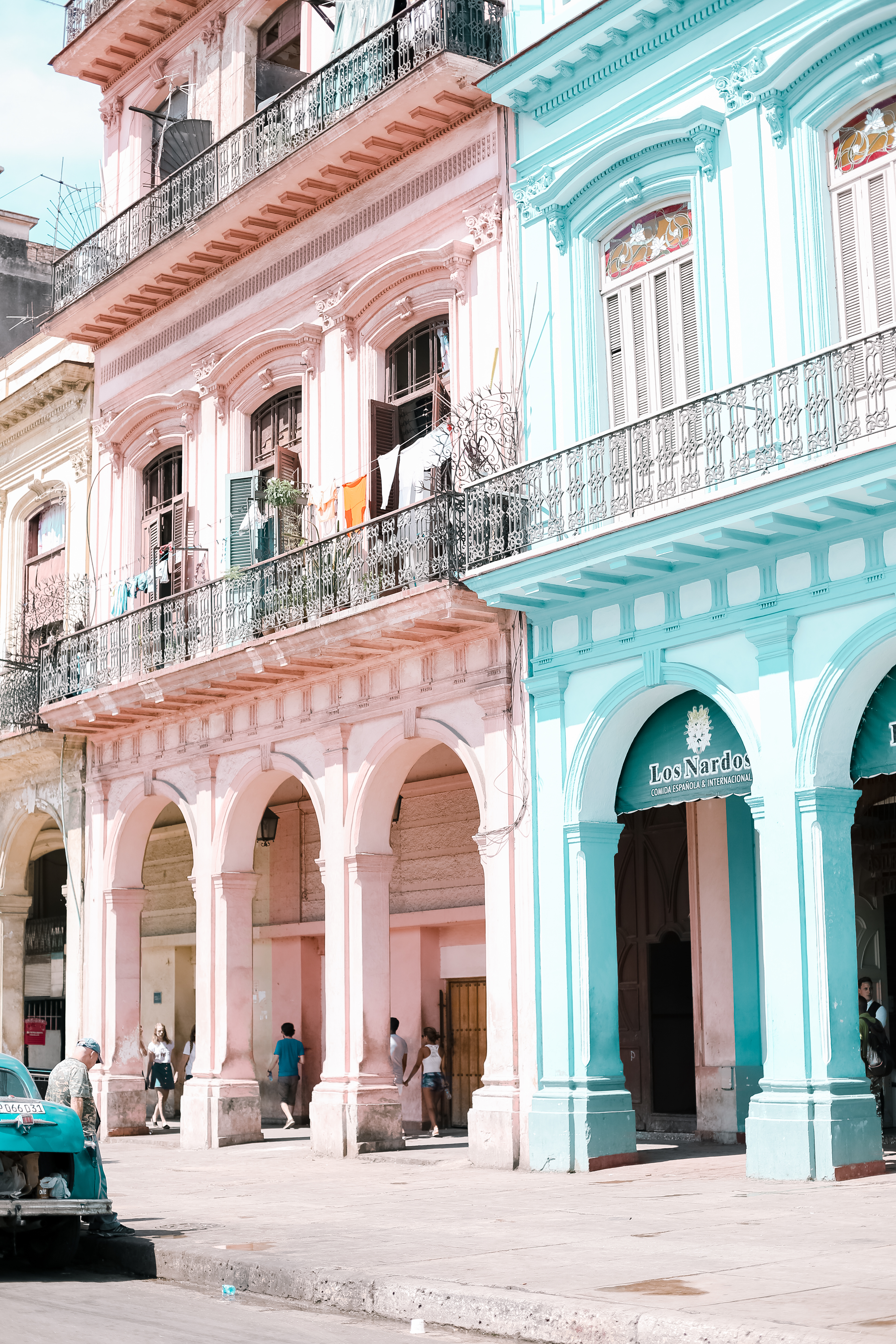 12 PM: TAKE A RIDE ON THE TOWN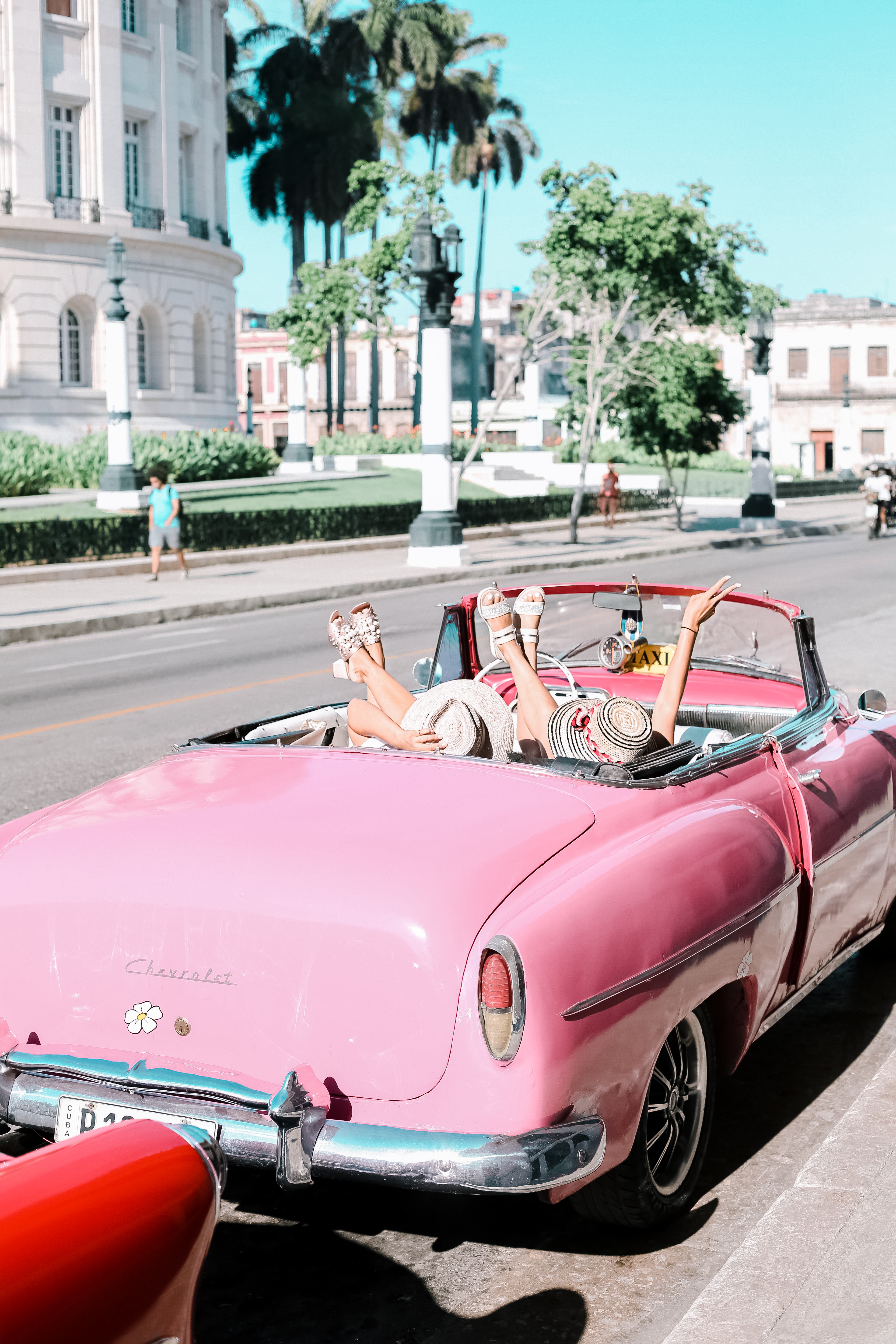 Paint the town pink! Or yellow, or red, or purple. There's really no limit in choice when in comes to the classic cars in Havana. Ironically, these beauties are known as 'Frankenstien cars' as they are made up of different parts from different automobiles: Chrysler body, Chevy rims, Cadillac steering wheel, etc. While I think it makes for a fun mix, it actually keeps these over half a century-old cars running!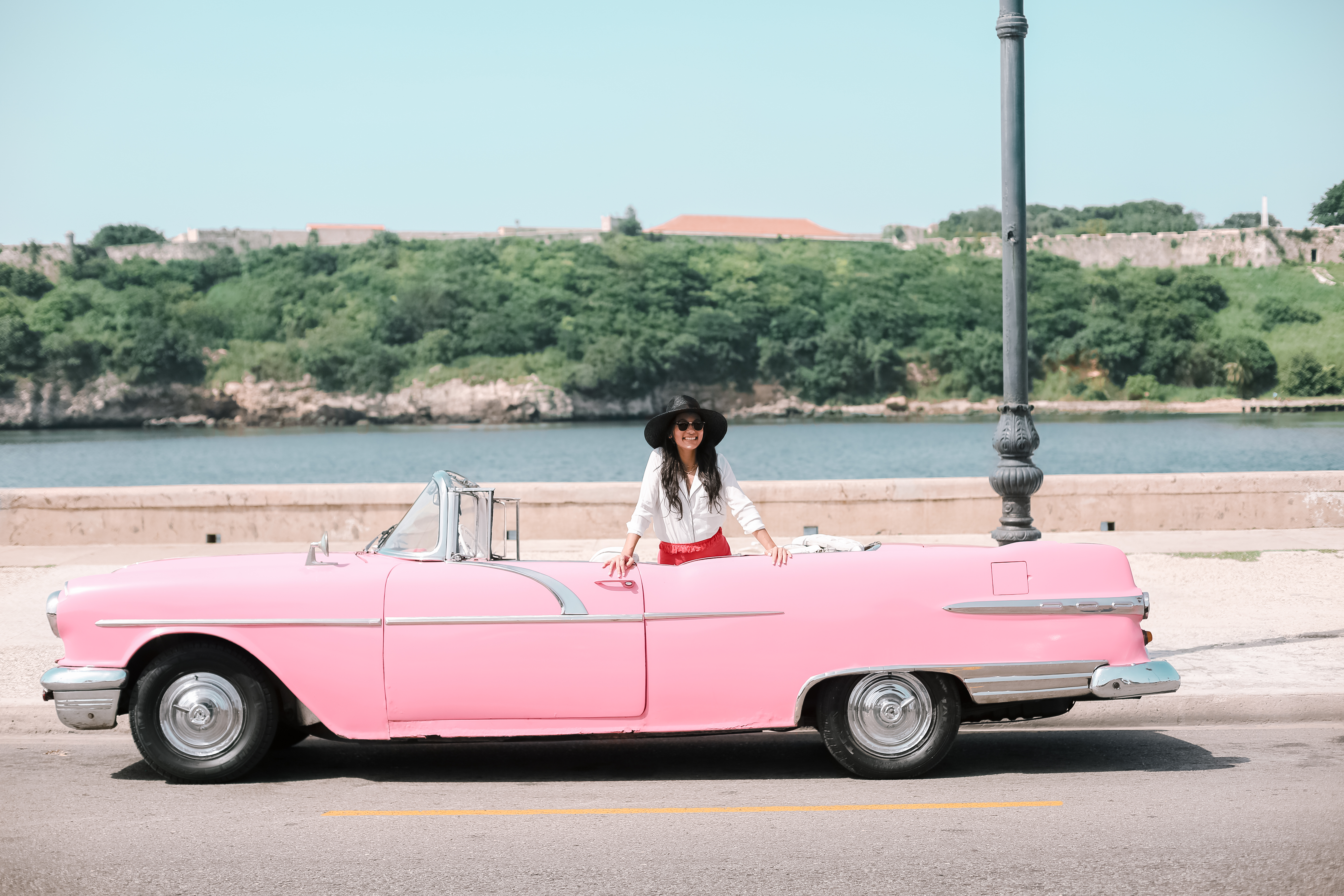 For $30 Cuban pesos/CUC (made possible with some extreme haggling) we rode around the city for 1 hour, catching all the sights and making a few pit stops for photos. I really enjoyed driving down El Malecon, which is a long stretch of road along the beach where locals go fishing, casually stroll and hang out.
2 PM: TAKE A DIP ABOVE HAVANA
 

There's only one place in the world that you can get a view like this and that's at the Gran Manzana Hotel Kempinski. The brand new hotel (opened in June!) sits in the middle of old Havana and boasts an incredible view across the Museum of Classical Arts,The Capitol and Gran Teatro buildings. Aside from the mesmerizing infinity pool and El Surtidor bar, the sixth floor is also home to an amazing paladar (private Cuban restaurant) called San Cristobal. Post on the Kempinski coming soon!
4 PM: MUSEO DE LA REVOLUCION & EL GRAN TEATRO


Do it for the culture! Growing up in the US, the curriculums are so selective that I didn't learn squat about Cuba. My history teachers covered the embargo and communism. THAT'S IT. I know some bits about the revolution and who Che Guevara was, but what about the impact on the country and its people? Either way, at El Museo de La Revolucion, it was really interesting to see and understand history from the source itself, CUBA. I would've have taken pictures, but I was running low on CUCs for the day. It's common for institutions to charge for picture-taking. After the museum, we stopped by the Gran Teatro. The building itself is enough to make your jaw drop, but the theater is worth spending some time in and cooling off. The theater offers guided tours that tell the history of famous ballerinas like Alicia Alonso. We ended up drifting away from our tour and heading upstairs to catch views of the capital from one of the several grandiose balconies.
8 PM: DINNER & A VIEW AT LA GUARIDA


La Guarida is a destination in itself. If you weren't already transported to another time with all the classic cars whizzing by, then this place will definitely put you in another era. La Guarida is the most highly revered 'paladar' (private Cuban restaurant) in all of Havana. Its story is of humble beginnings: The hauntingly beautiful building was, and still is, full of a handful of tenants. One of the tenants decided to open a restaurant, which at the time, was only available to residents. Throughout the years, the restaurant catered to more and more visitors until it eventually opened its doors to the general public in 1996. What a blessing! The owner of La Guarida now owns a few restaurants throughout the city and they are all just as notable.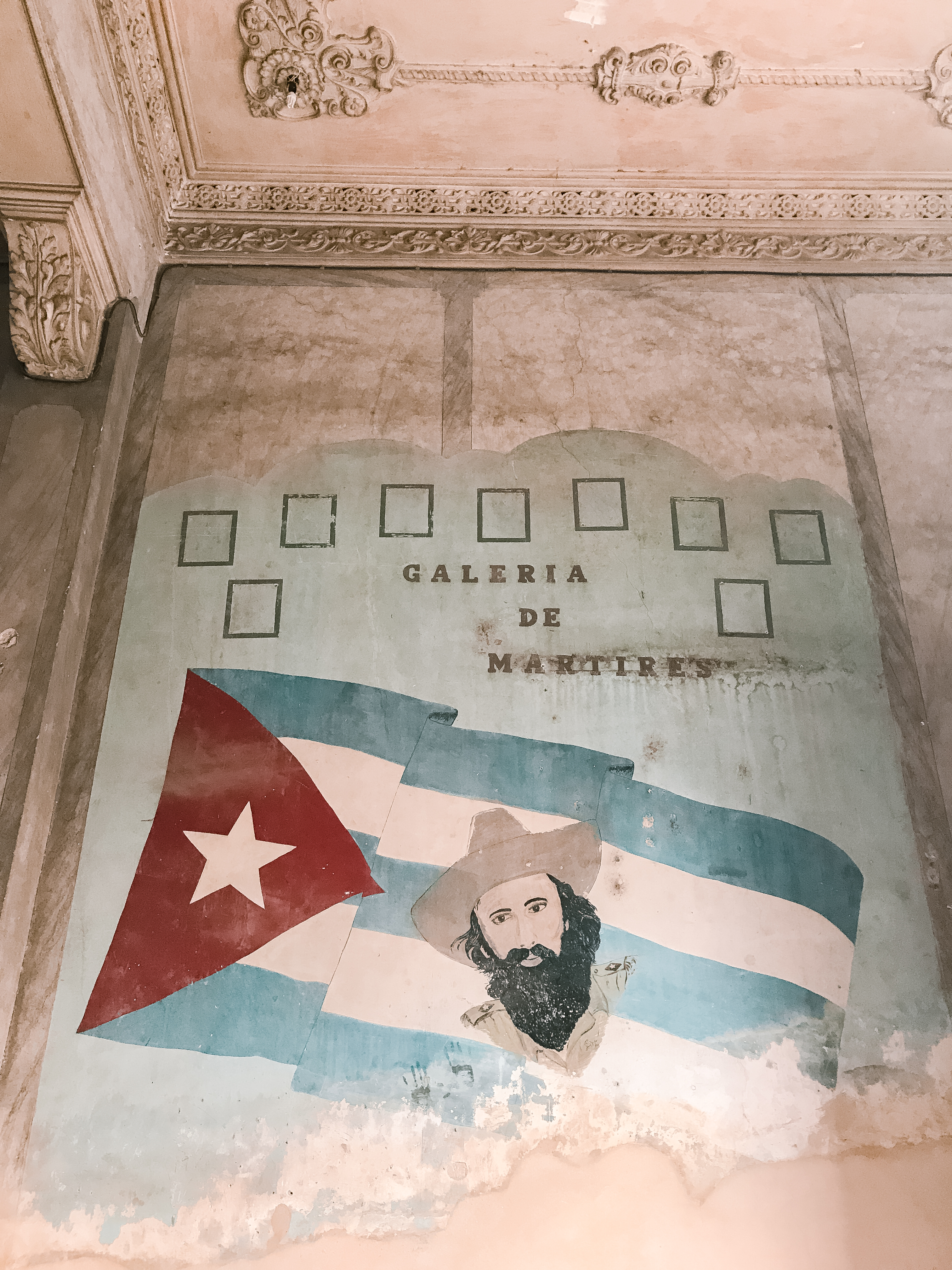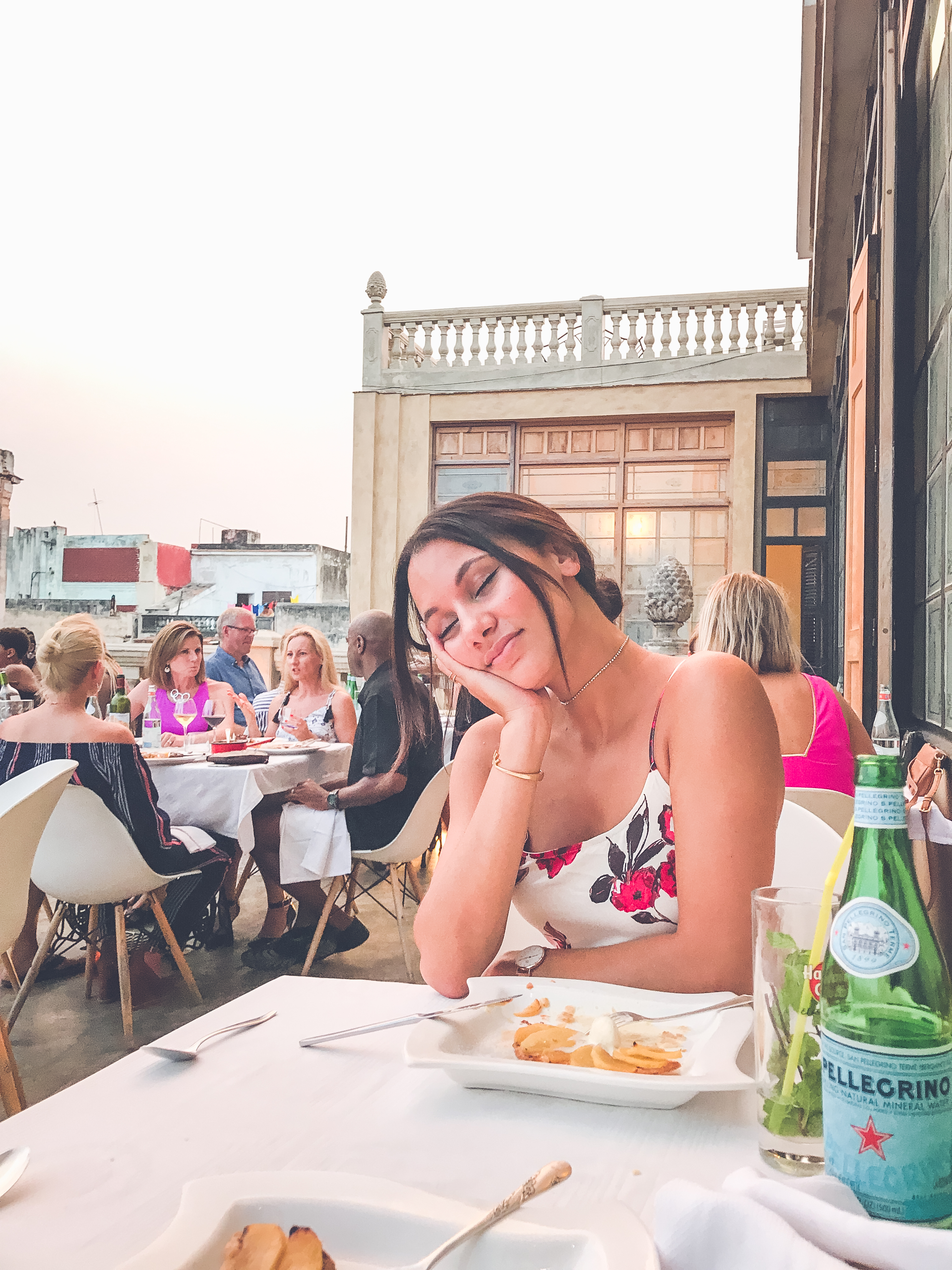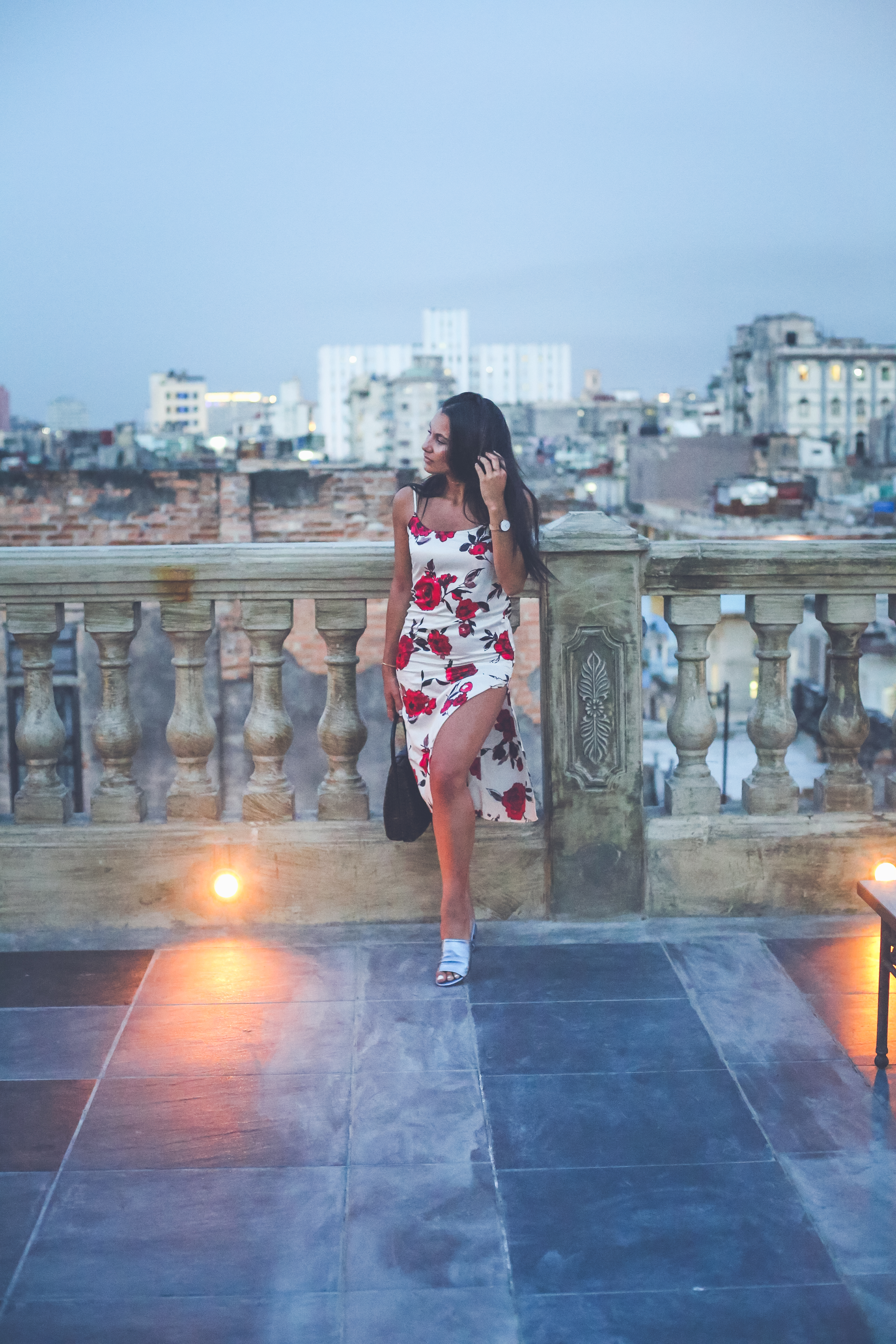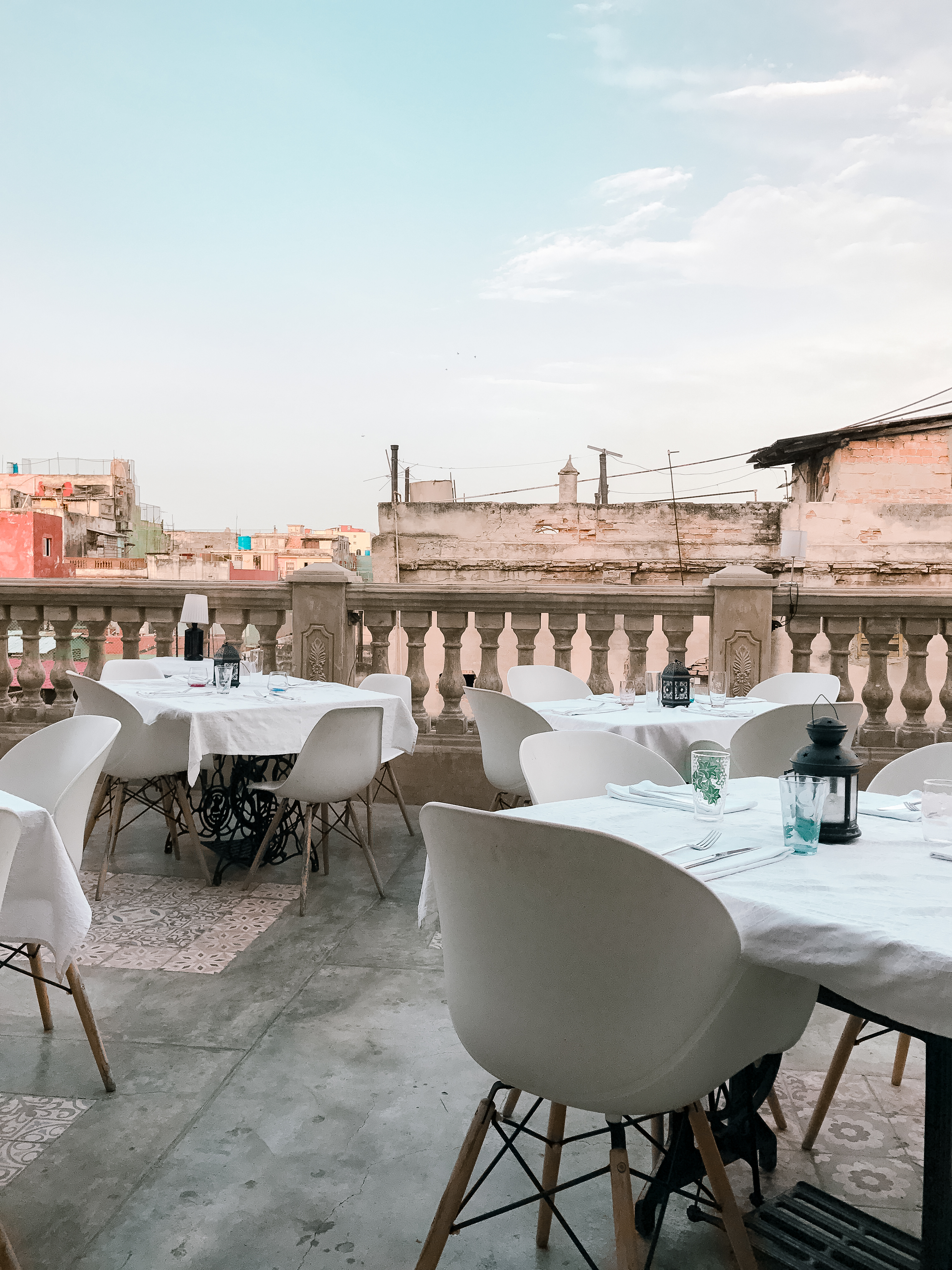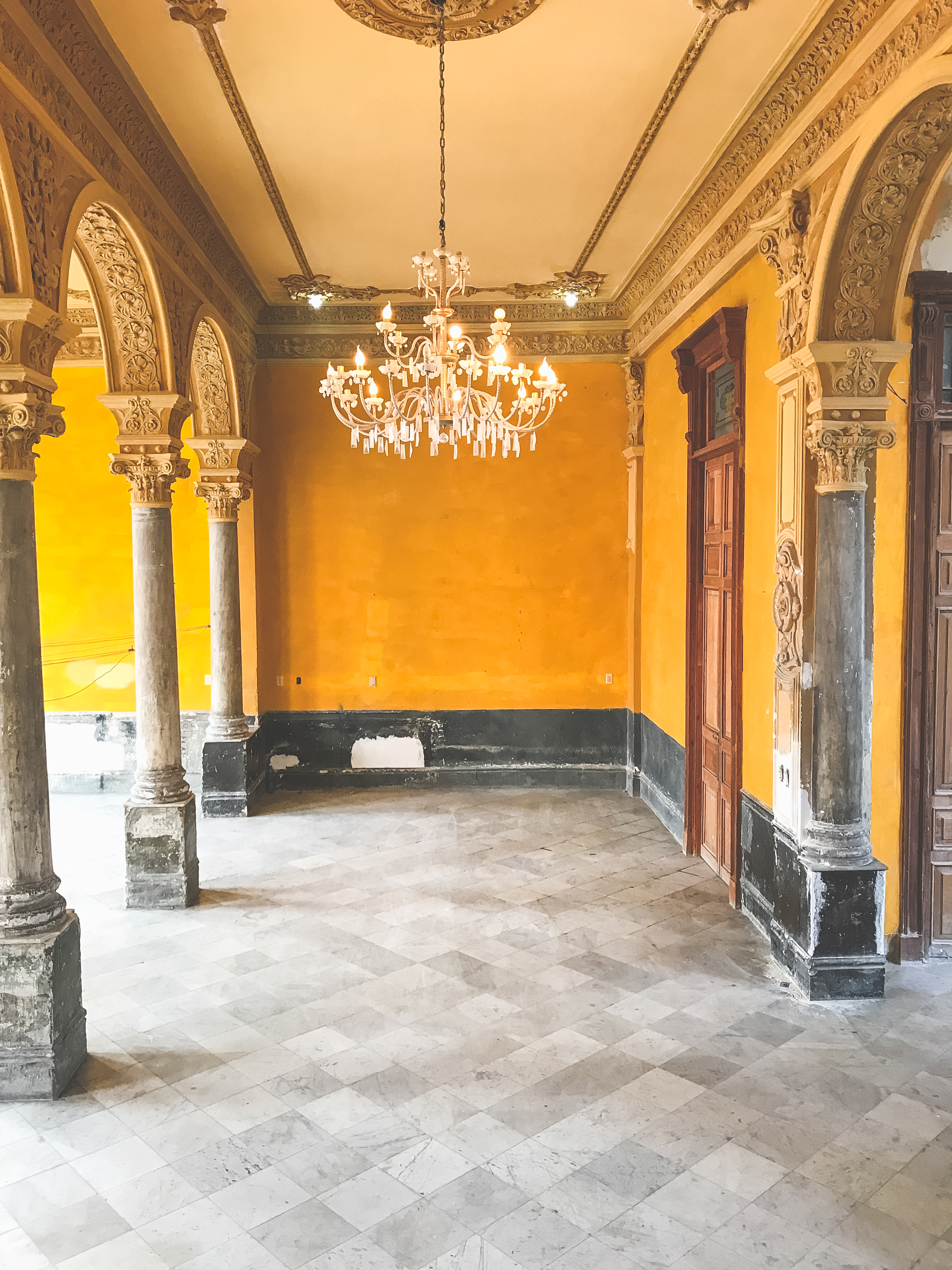 We made sure to take some time to explore and appreciate the true beauty that La Guarida and the building itself embodies. After dinner, we made our way to the rooftop where we discovered a chic lounge with a huge neon frame framing the Havana skyline. I would have taken photos but I wanted to keep that serene moment for myself. 😉
10 PM: ¡COPA, COPA CABANA! 🎶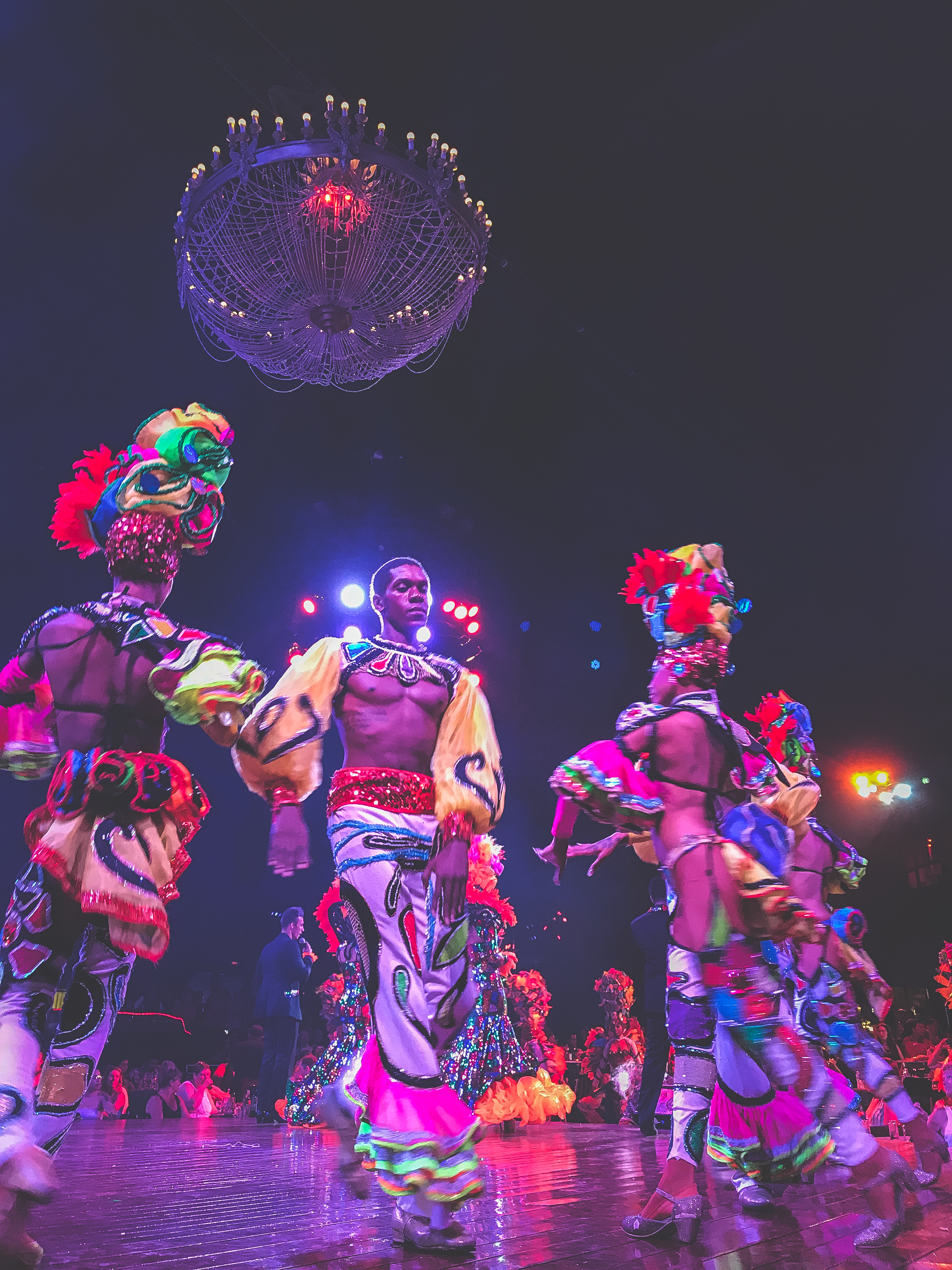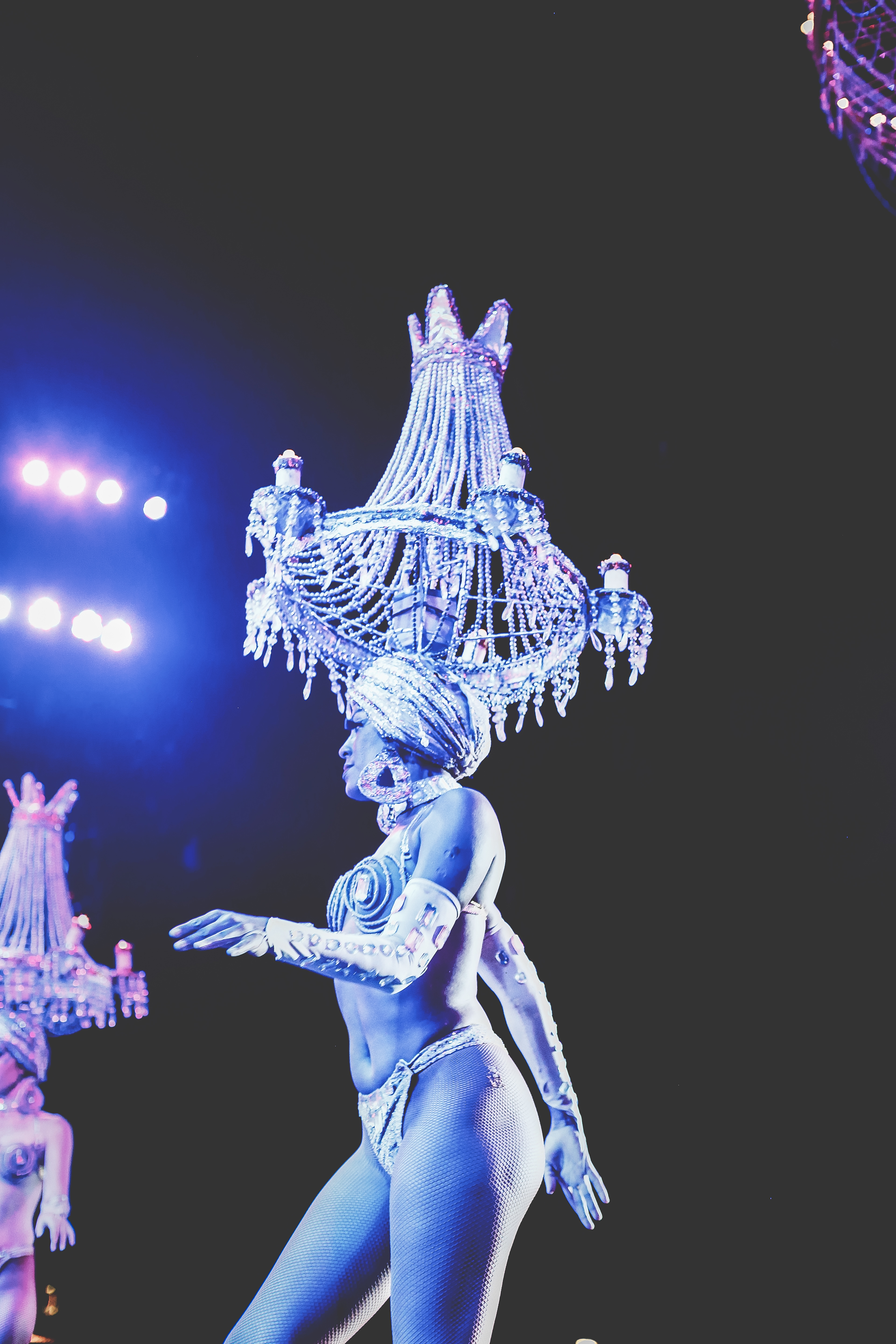 We ended our first night in Havana at the famous Tropicana cabaret show. I have never seen a show with such high level of production, color and excitement. Each dance and costume told a story of the history of Havana. Tropicana is an absolute must.
Until next time, Cuba!



SaveSave
In sponsorship with Kempinski Hotels. All thoughts and opinions above are my own.