Hi, darlings! So I recently collaborated with South Moon Under to celebrate their Ponce City Market store opening in Atlanta. I checked out the new space a few days ago and it was so dreamy and full of friendly faces! I literally wanted everything. Although I couldn't get everything, I was able to put together this chic, laid back outfit: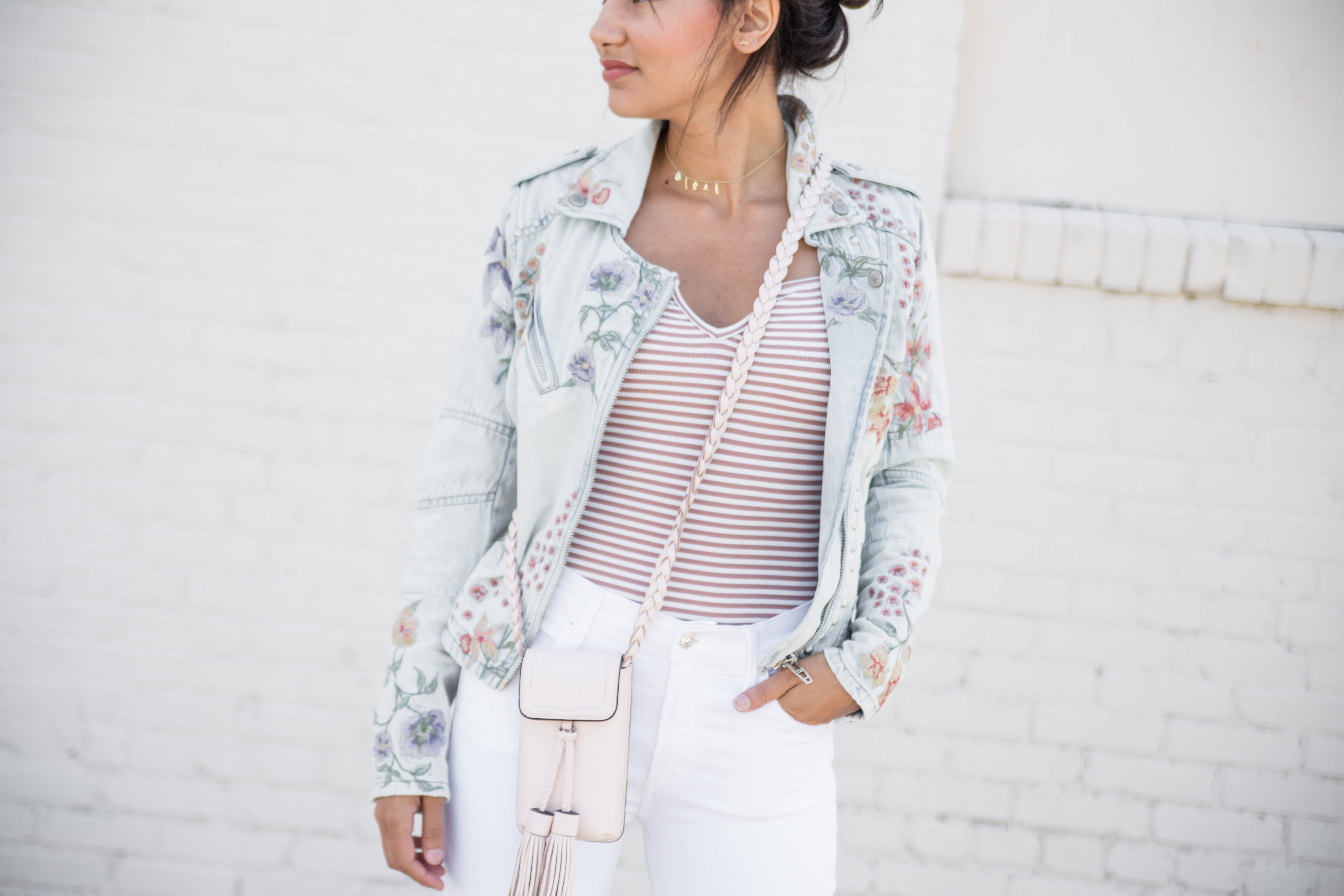 The Blank NYC Embroidered Denim Moto Jacket was the first piece that I immediately gravitated towards. Studs, embroidery and Moto jackets are all trending right now, but combine all three with denim?! SOLD. The denim itself is super soft so it makes for an insanely comfortable fit.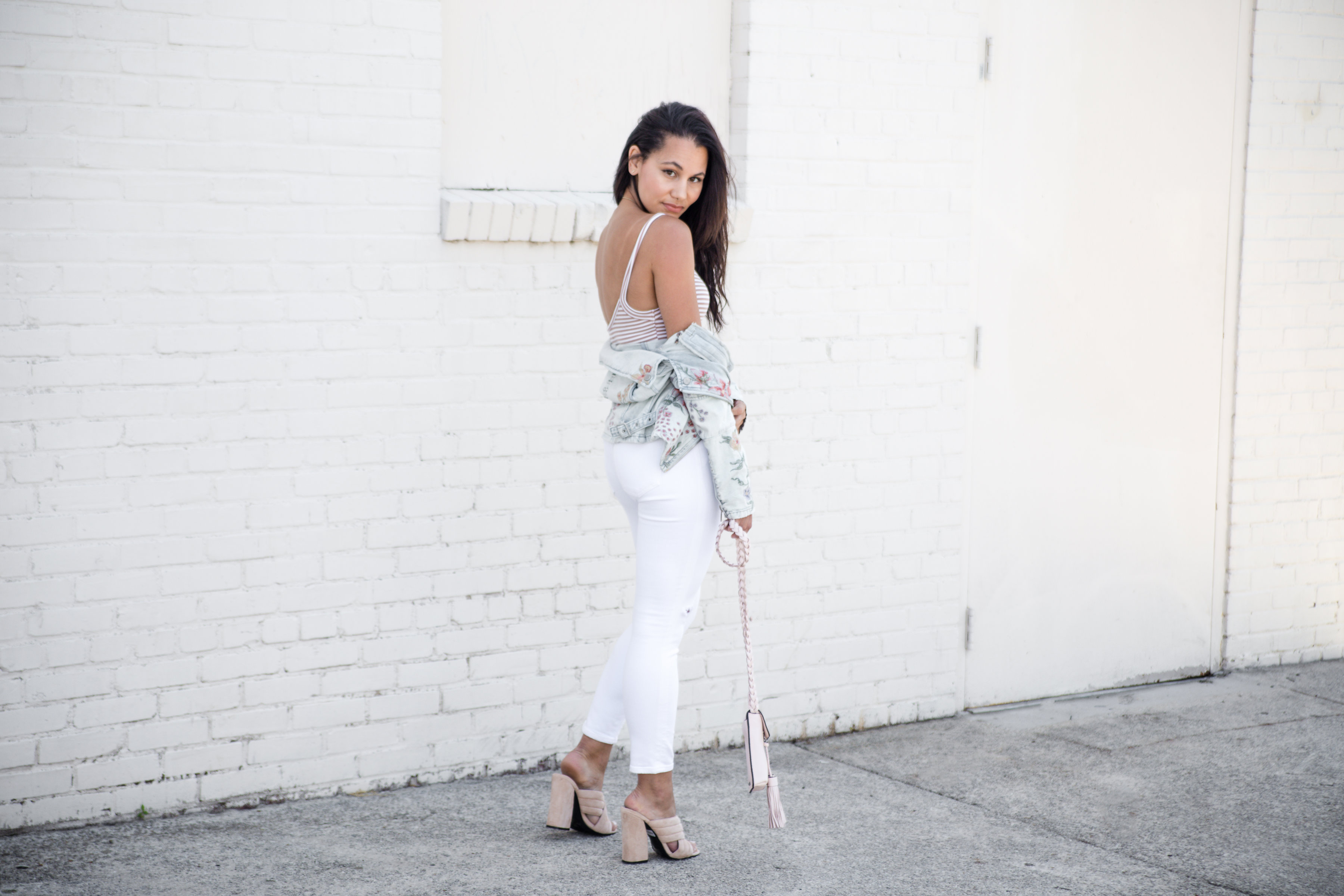 I paired the jacket with this Privacy Please Rose Bodysuit and AGOLDE Sophie Jeans. I love this bodysuit because it's super versatile; it works for a day or night look. The jeans fit like a glove! They feel like jeggings, but look like jeans. I love them.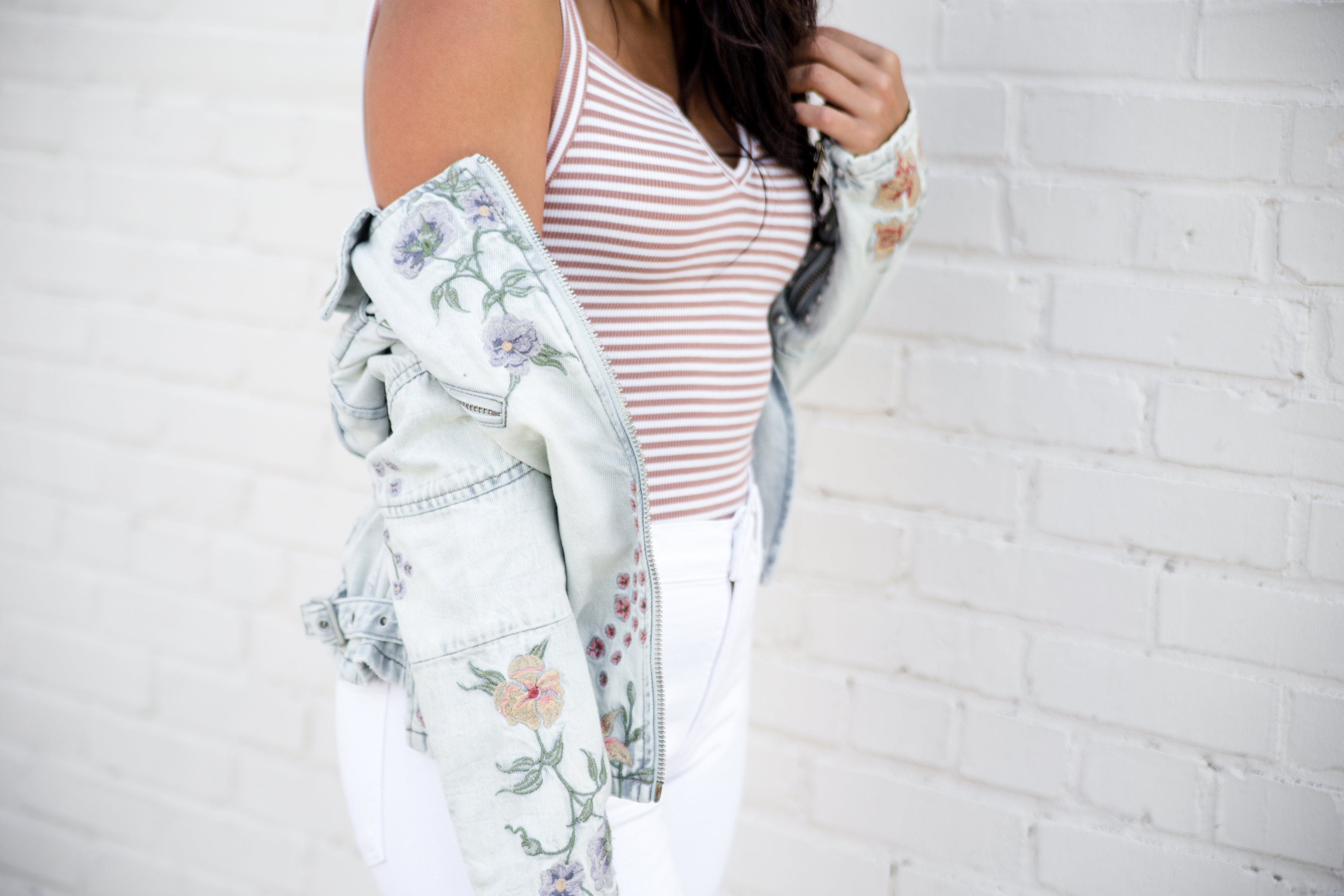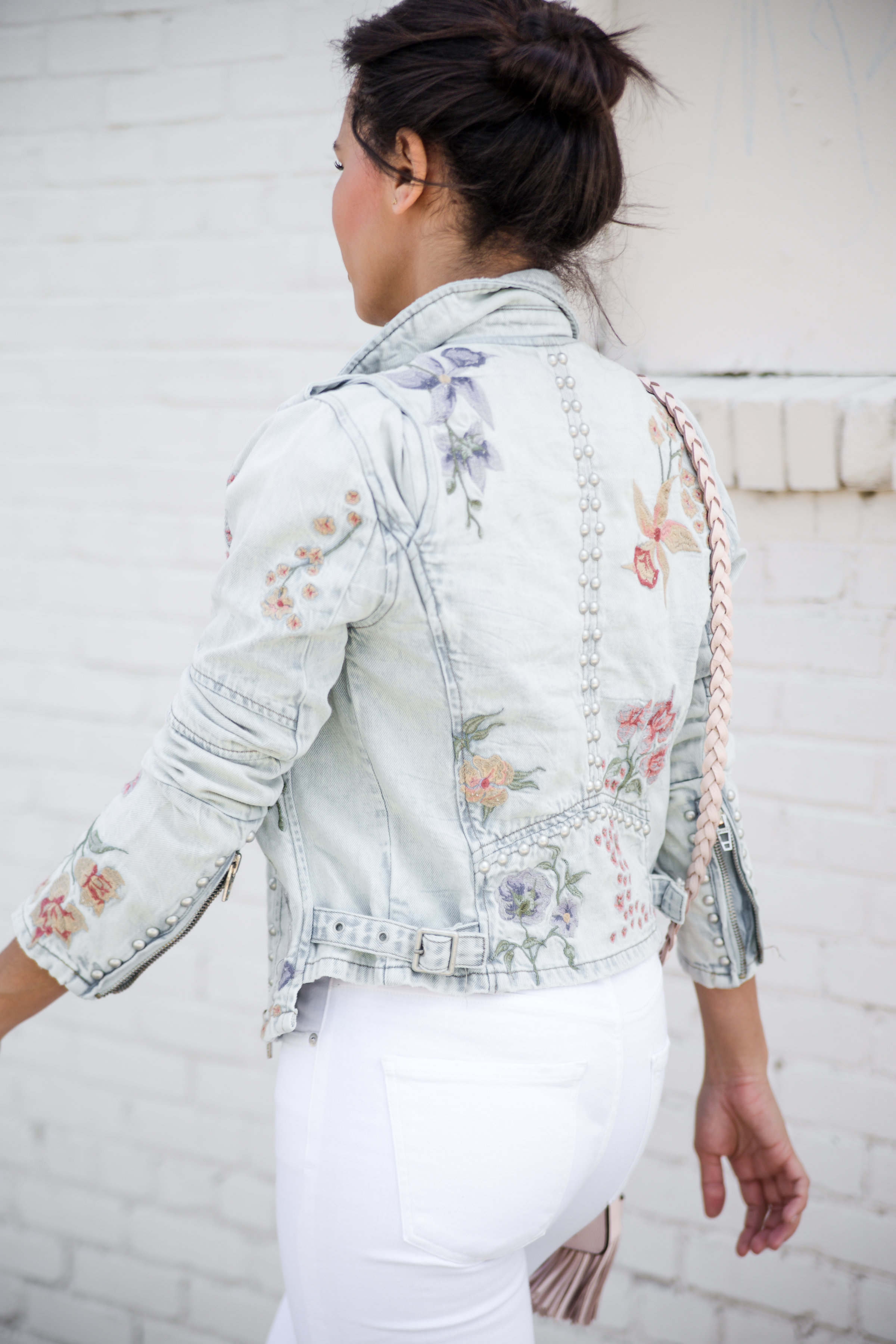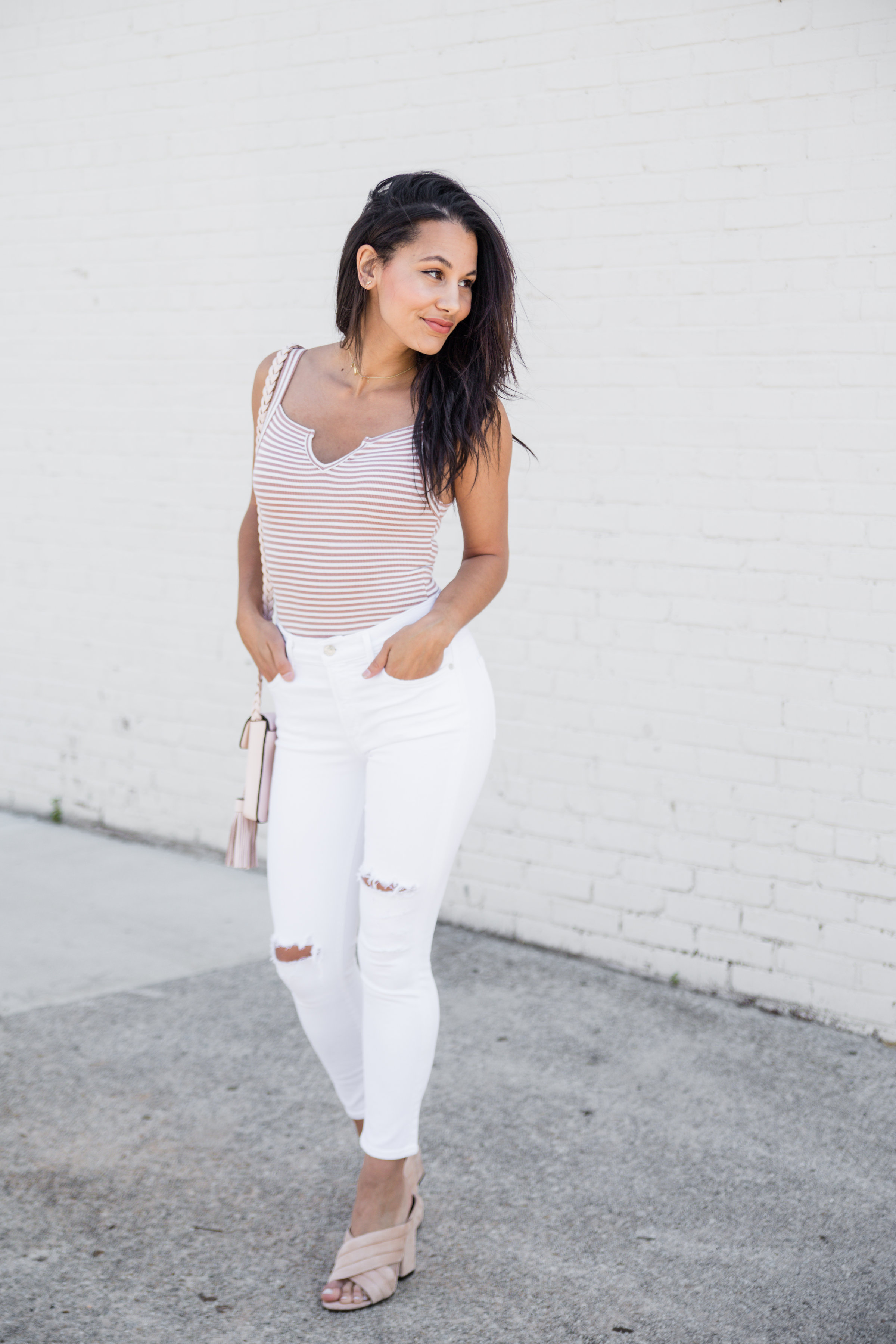 This Rebecca Minkoff Isobel Bag is perfect for me. As you may or may not know, my pockets are my purse. I'd rather not carry a purse, but this one was so small and made specifically for smartphones, I couldn't resist! The braided strap, tassels and pastel (shriek!) color got me.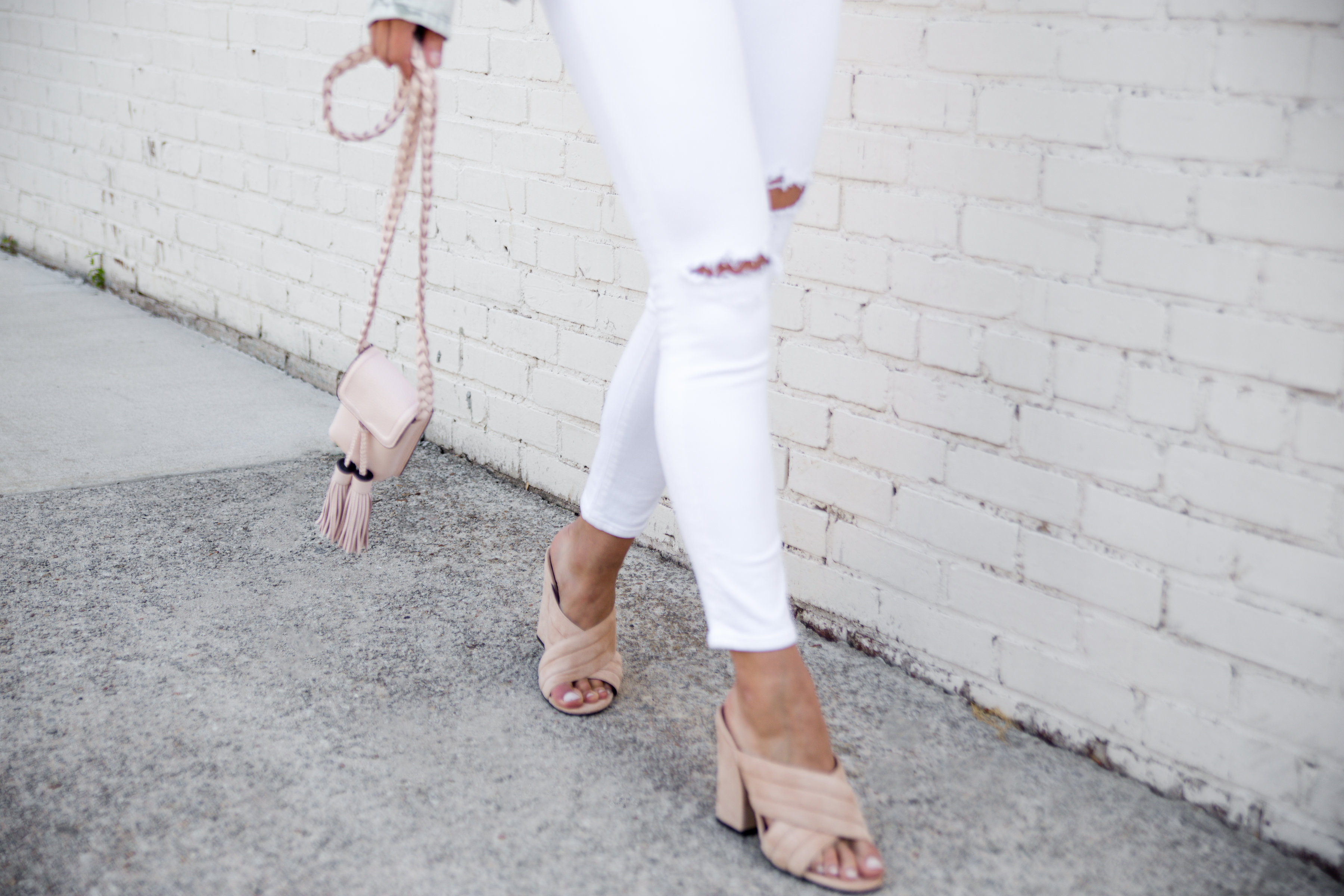 Valid through May 10th
Get the full look here:


xo 

*This post was sponsored by South Moon Under