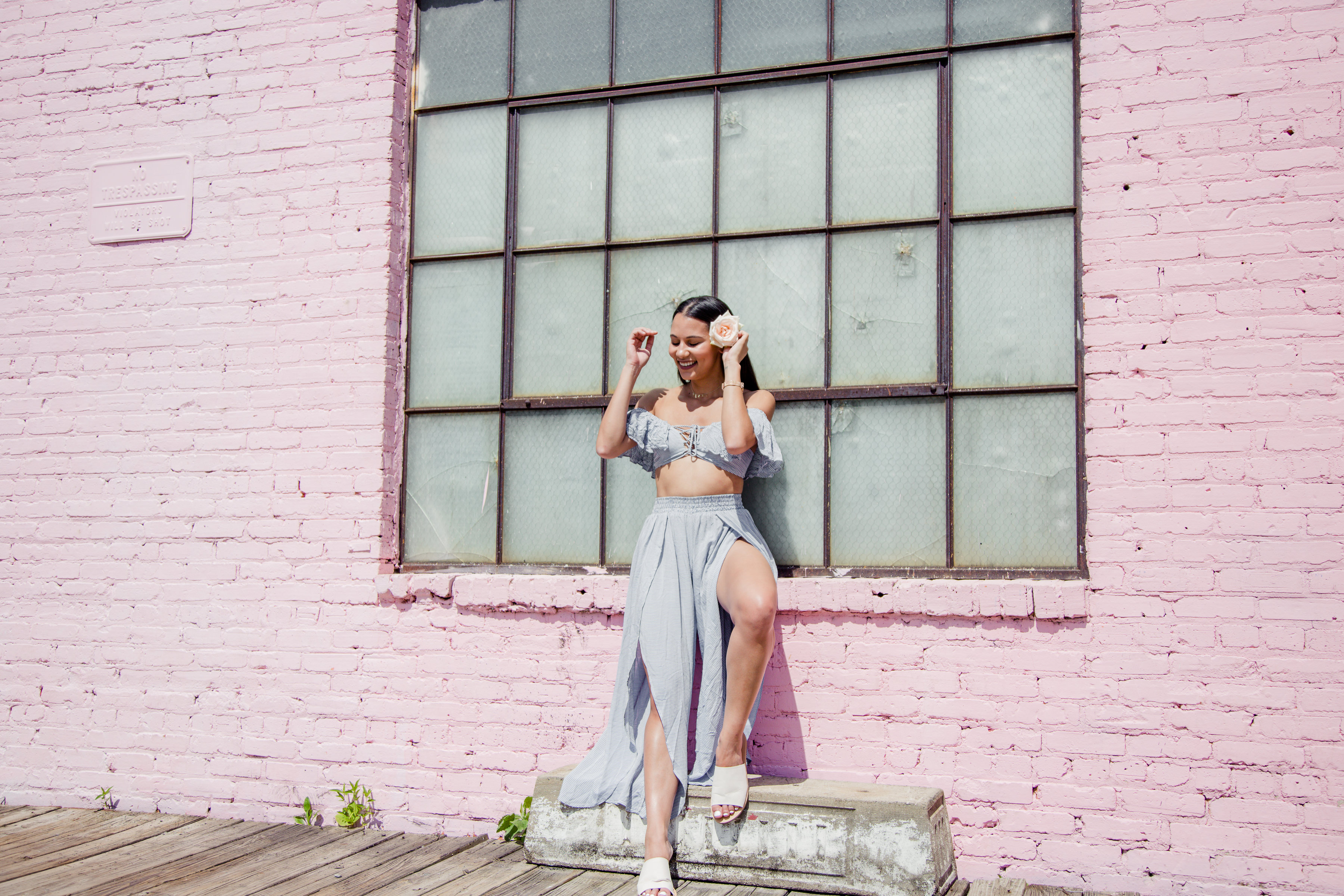 Every time summer comes around, I always get an urge to take on new hobbies, take a gazillion road trips and spoil myself. It's like I get my second wind of New Year's resolutions. Maybe these are my mid-year resolutions? IDK. Either way, this summer, my overly ambitious self hopes to:
Buy a longboard, learn how to ride it, post up around town and just look cool
Get 2 or 3 stick & poke tattoos (I'm not sure of what yet. I feel like indecisive people just settle for a cactus 😂)
Dye my hair some outrageous color… like pumpkin orange!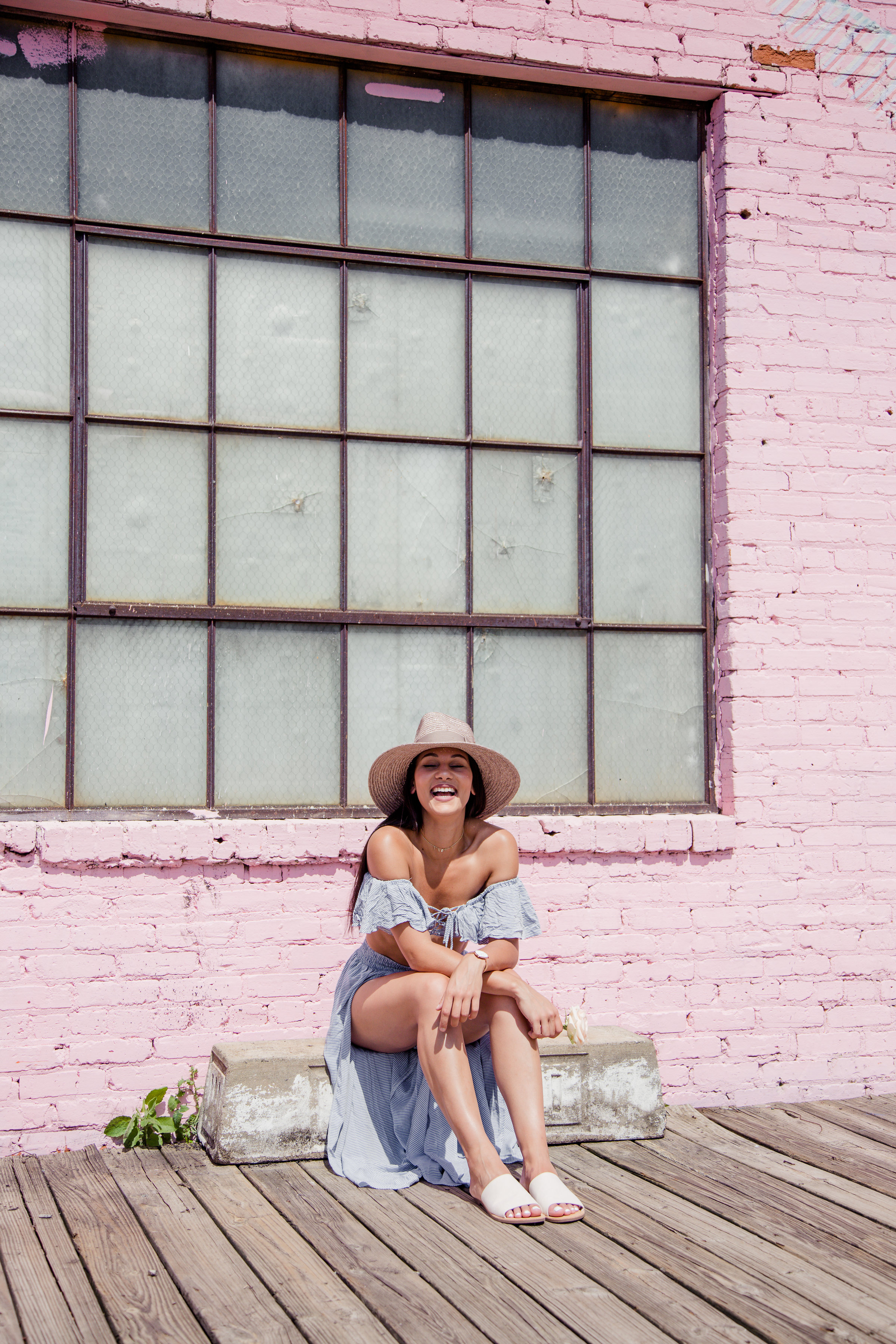 Sounds like I'm creating an alter ego here…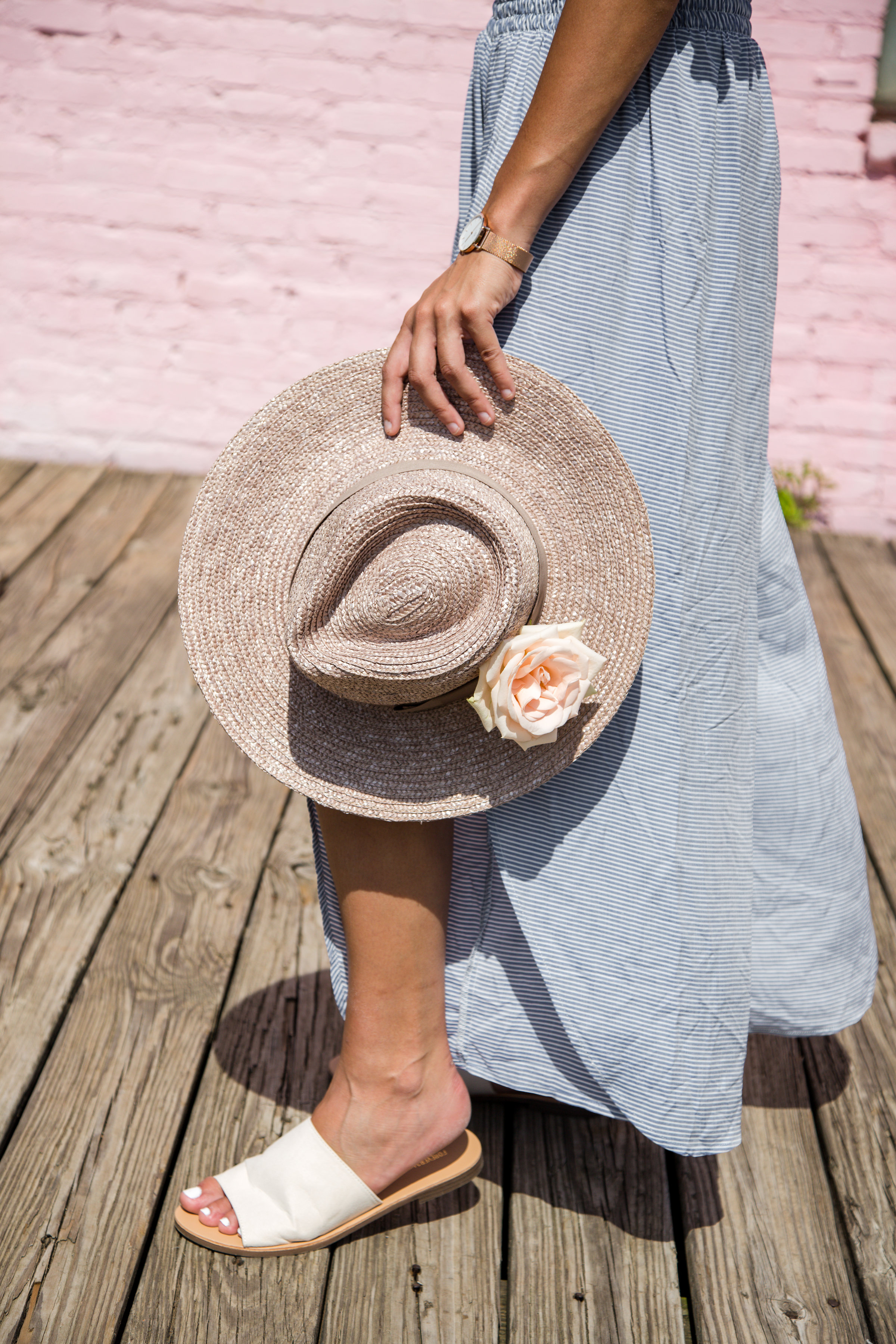 Aside from my eager do-list, it's blazing hot in Atlanta these days. But, that's nothing new. What is new is this 🔥 co-ord set from Planet Blue.
I love matching sets because while both pieces compliment each other, they also look good on their own! This lace up crop would look hella cute under a pair of baggy overalls or pinafore dress. The flowy bottoms would look good with a knotted tank or baggy, thin off-the-shoulder sweater. Either piece can be played up for festival wear or toned down for loungewear.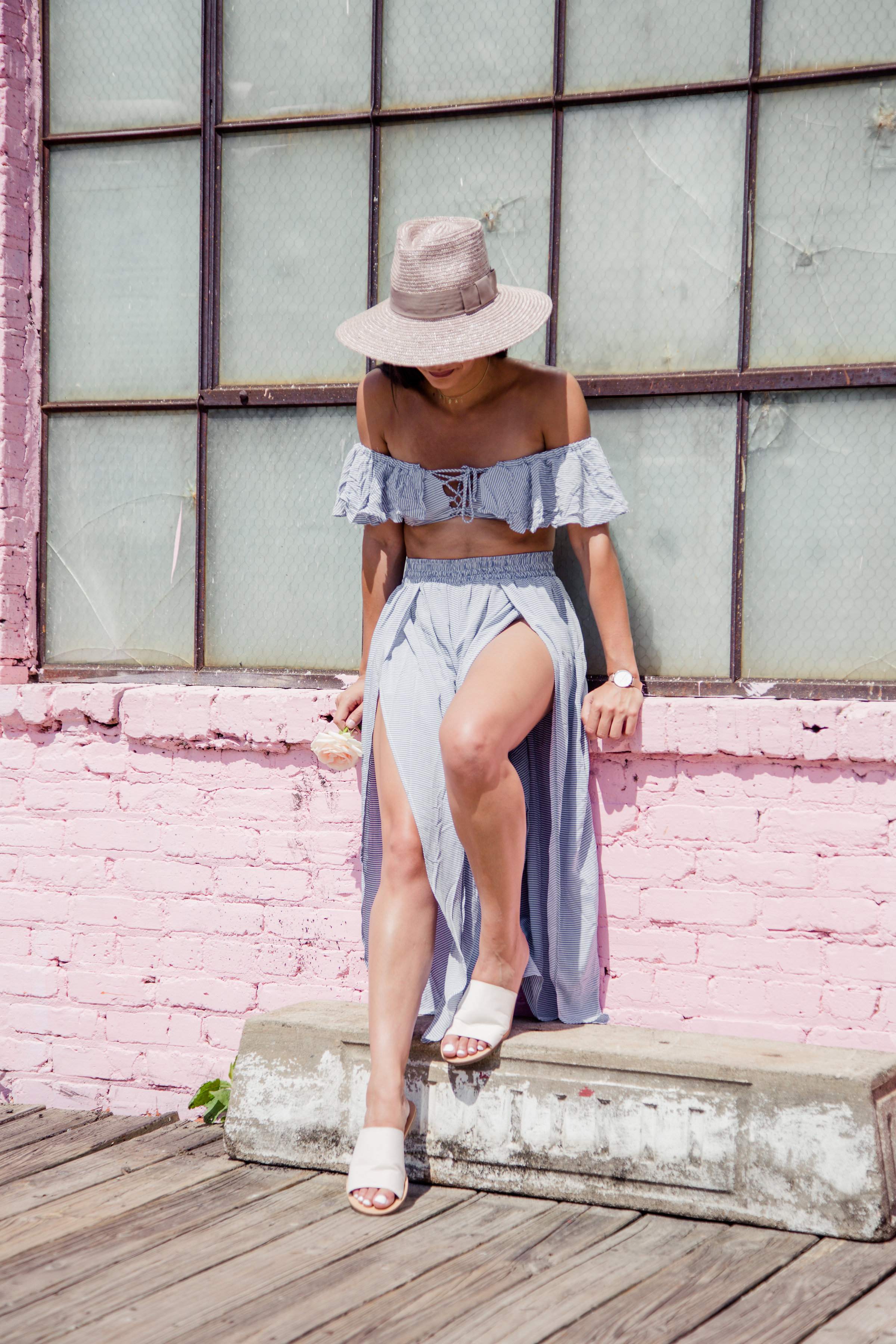 Blue Life top | Blue Life culottes | Brixton hat | Forever 21 slides | Daniel Wellington watch
Check out some more summer-perfect co-ord/matching sets below: