Has anybody else been struck with disco inferno after binge watching The Get Down?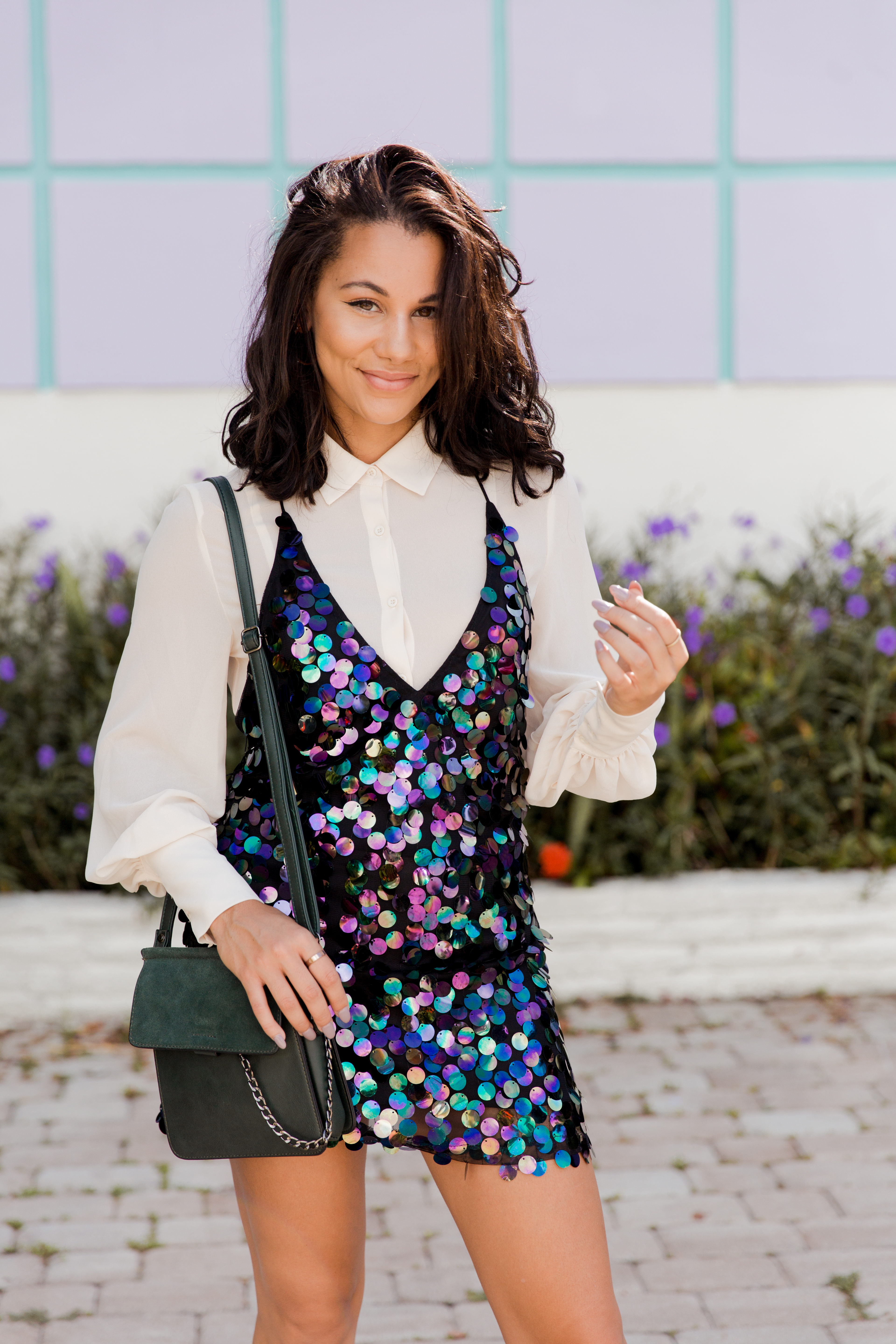 What is it about the holiday season that makes you just want to be covered in sequins 24/7? Is there a study out there on that? Seriously, though!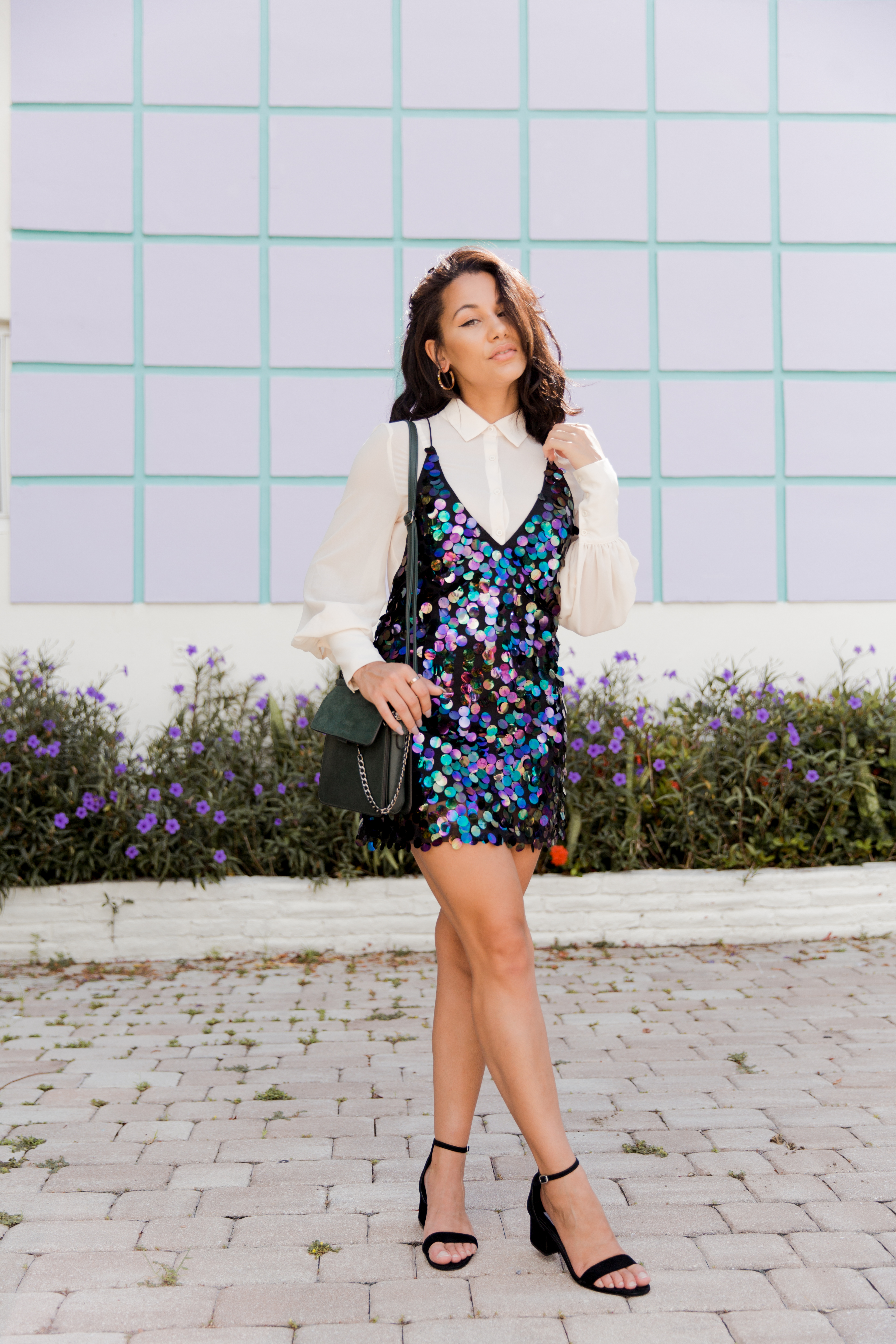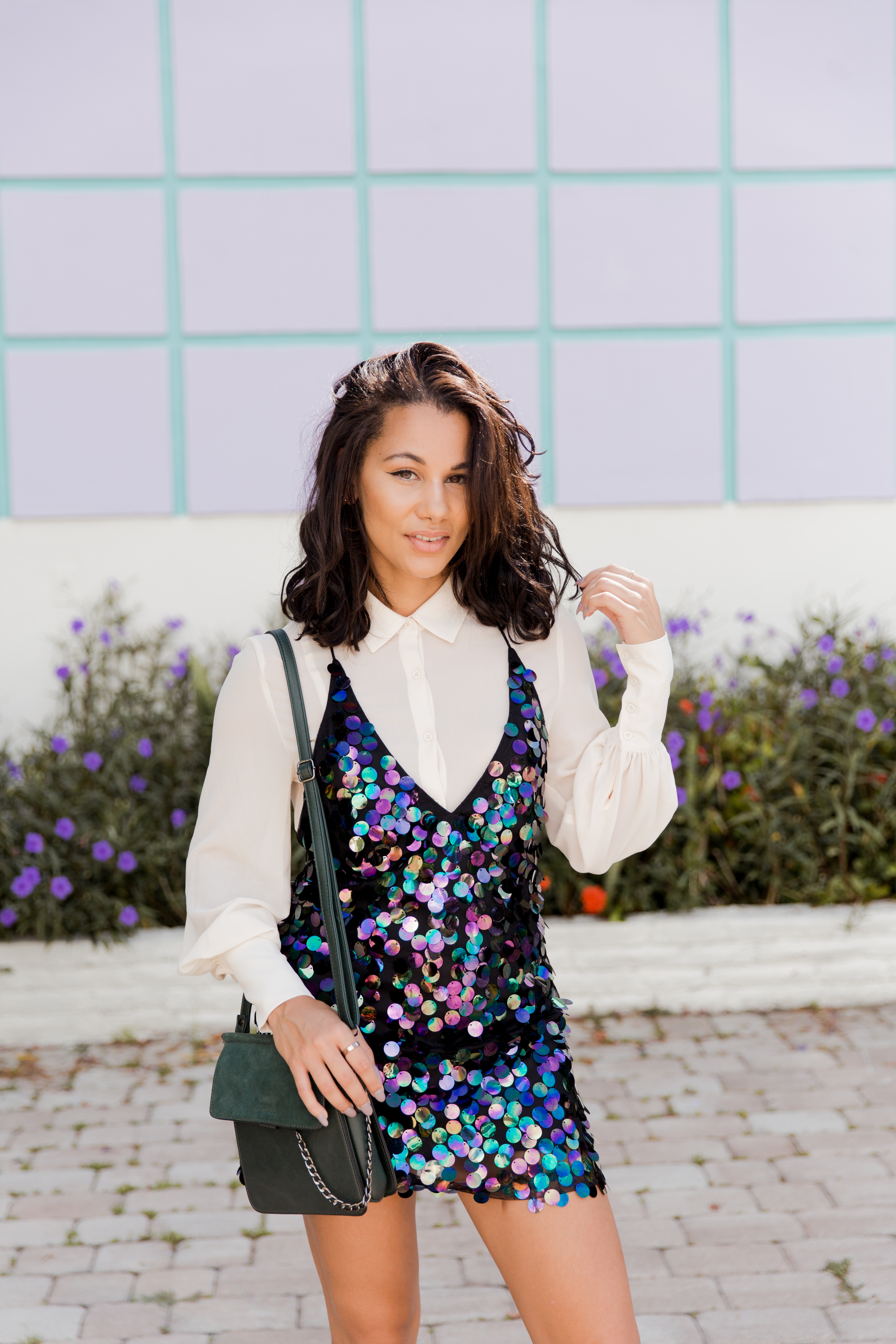 Either way, this look is inspired by that constant need to wear sequins. I love this dress so much but I can't wear it to some parties, like a corporate party for instance, because the cut would be too revealing. Good thing layering is the move right now!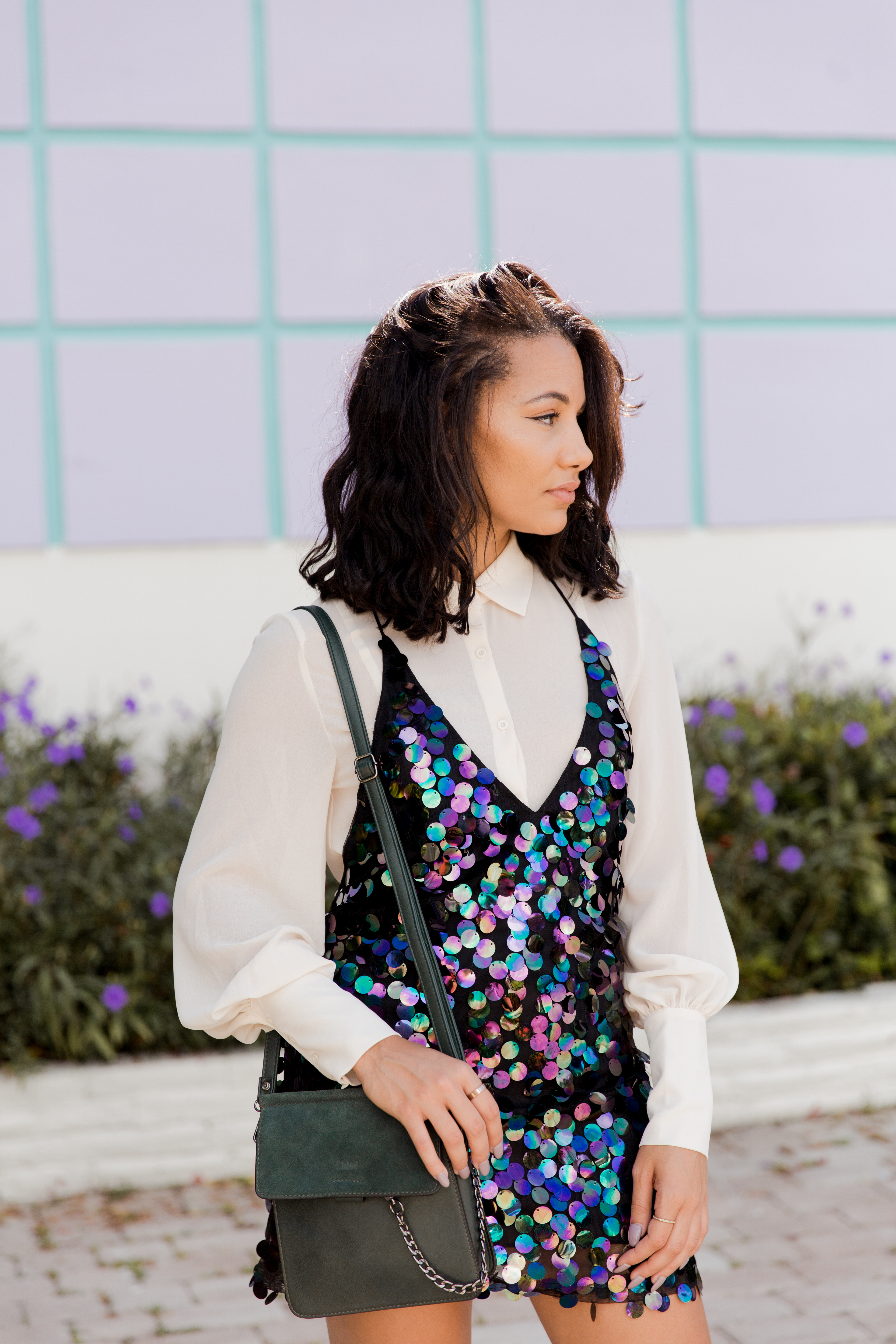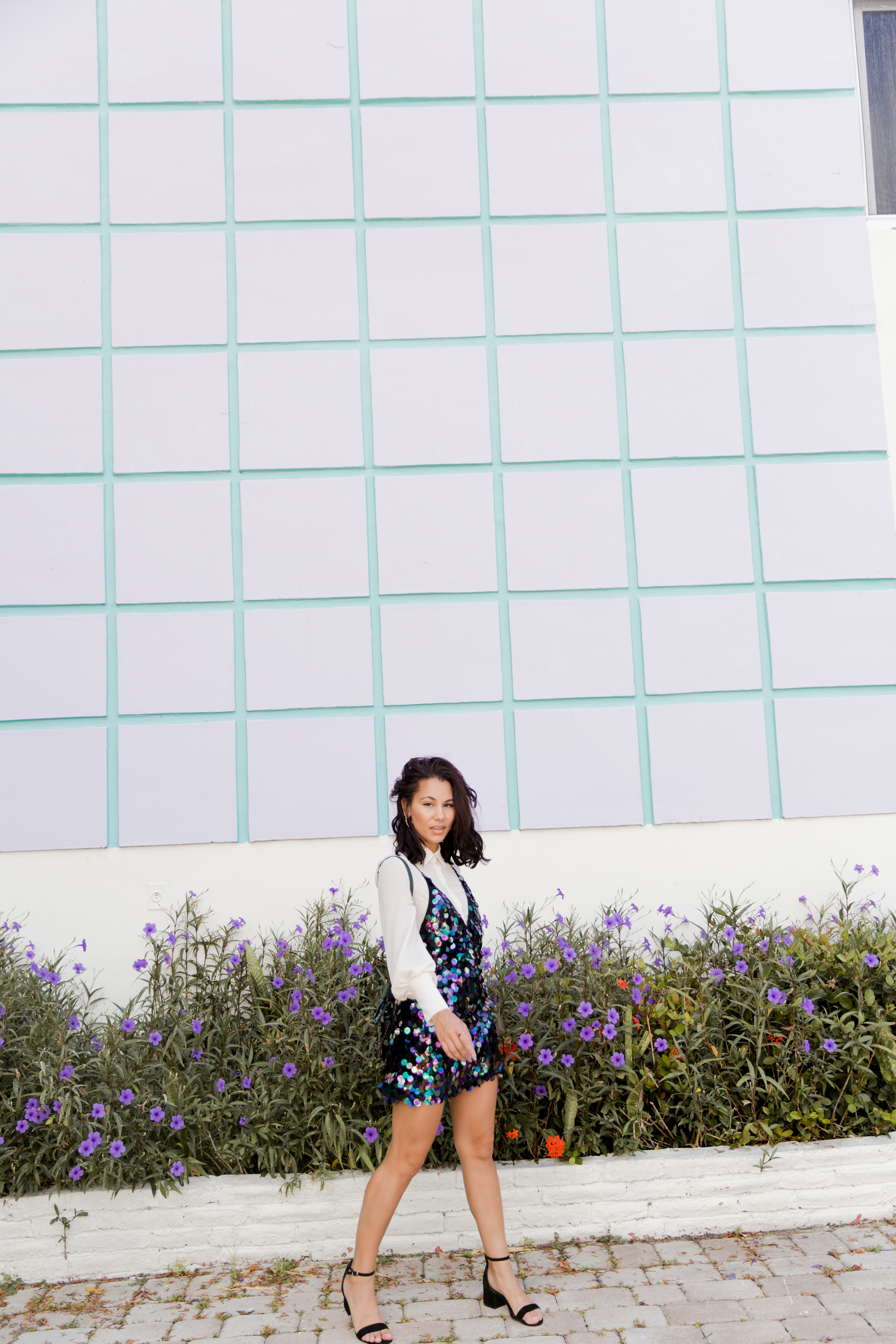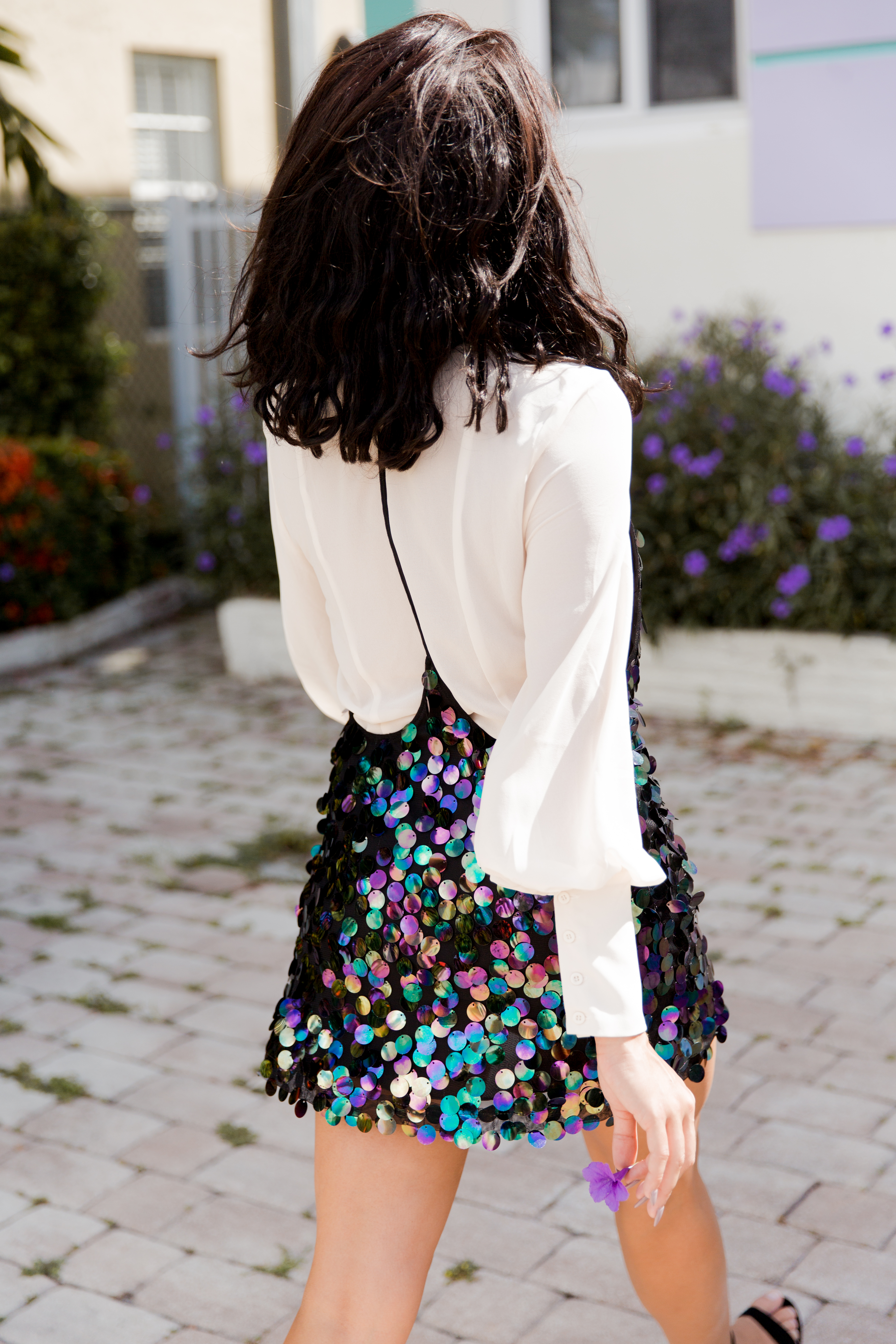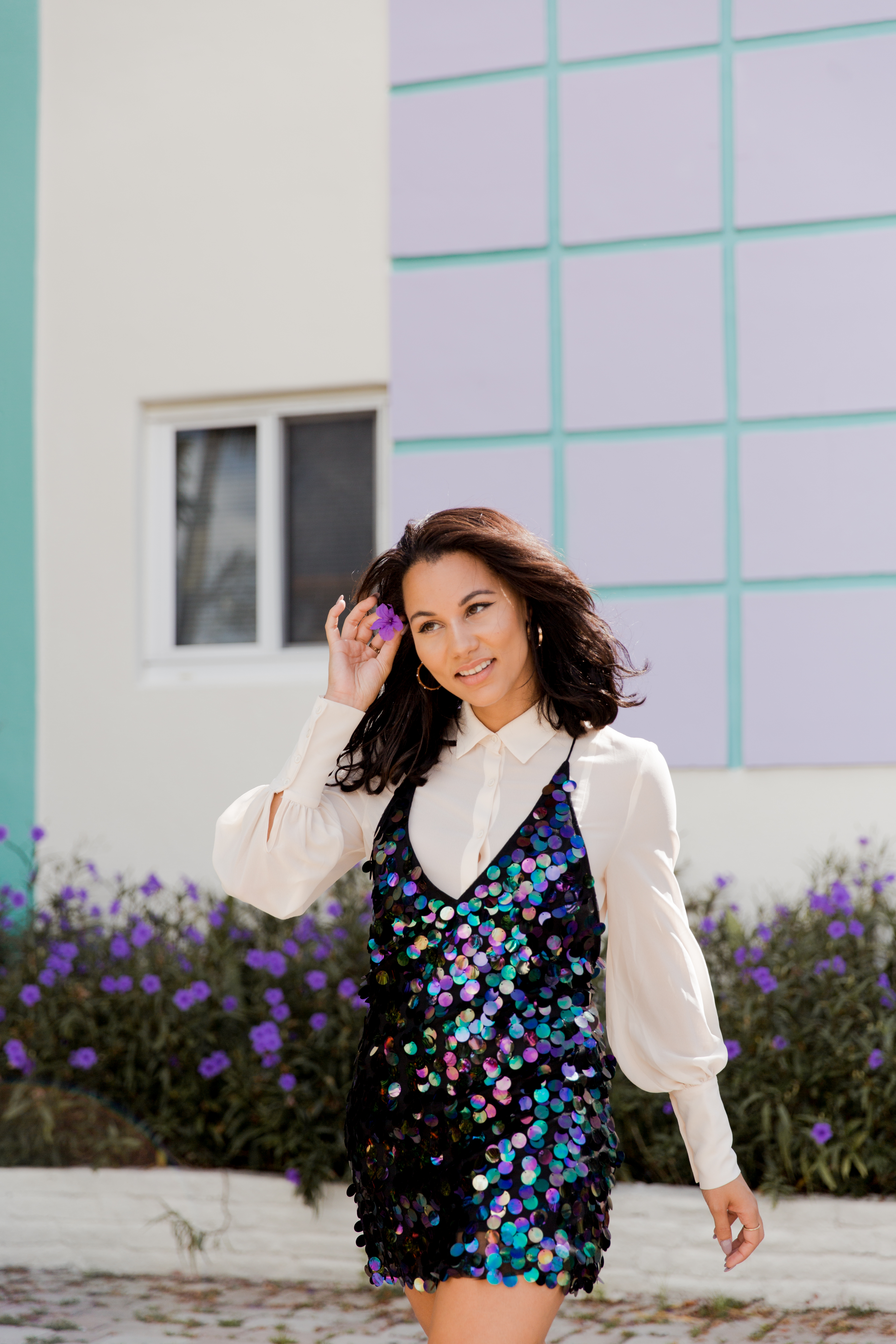 Inspired? Get the look here!
xo