Growing up in Southern California, Palm Springs was like a second home to me. My parents would take me on weekend trips to this desert oasis often. It felt so nostalgic to be back after 10 years, and invigorating to be able to explore all of Tinseltown's magic (cosmos, mai tais, dark & stormy's, etc.) as an adult.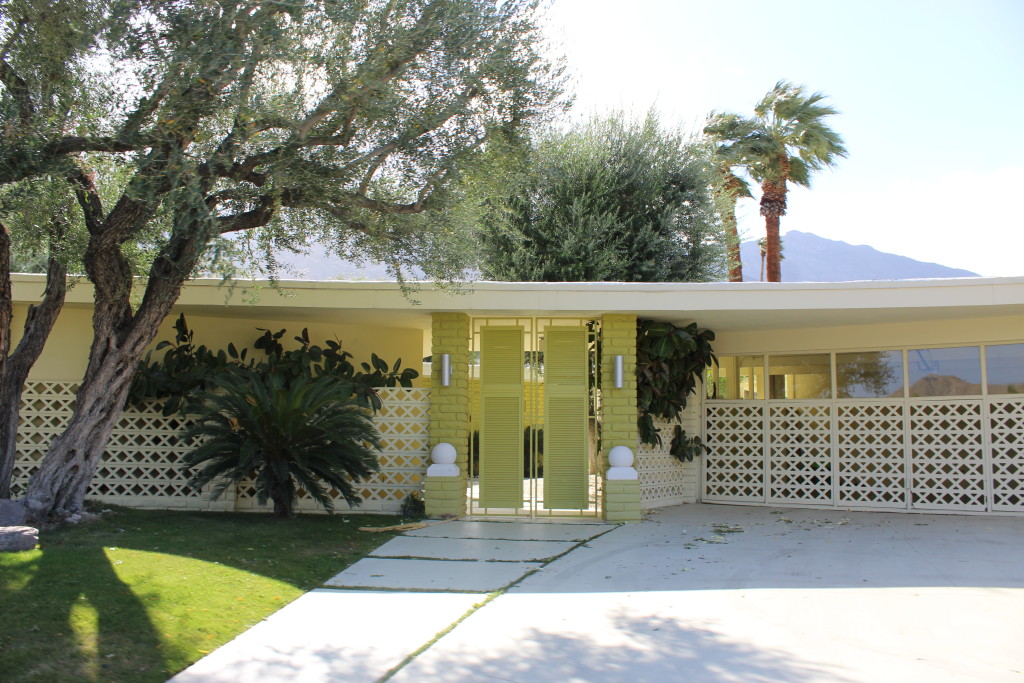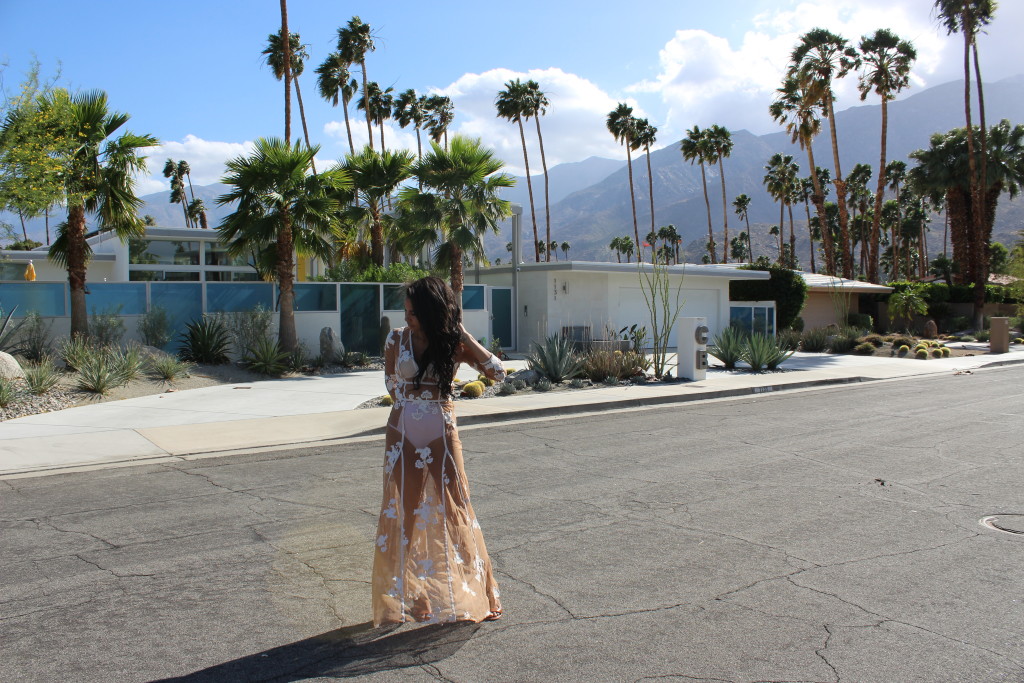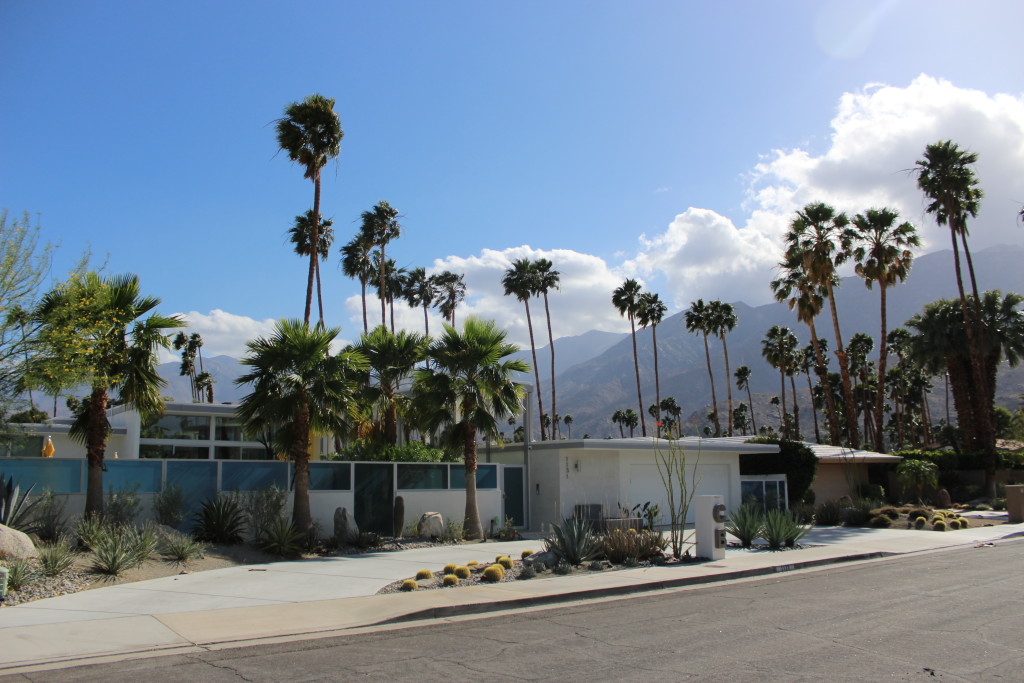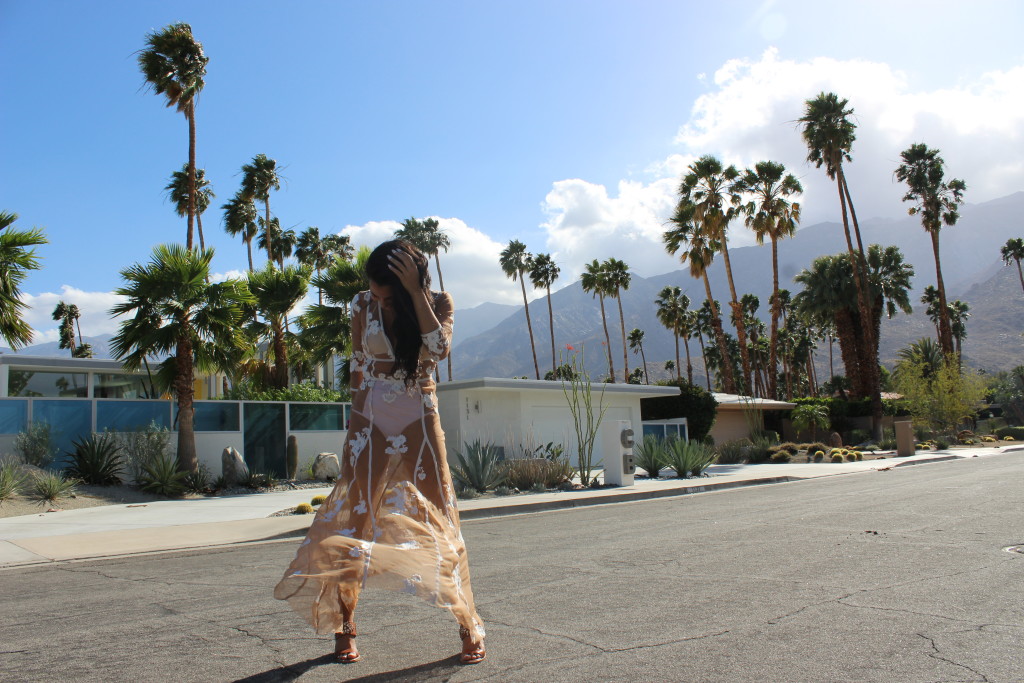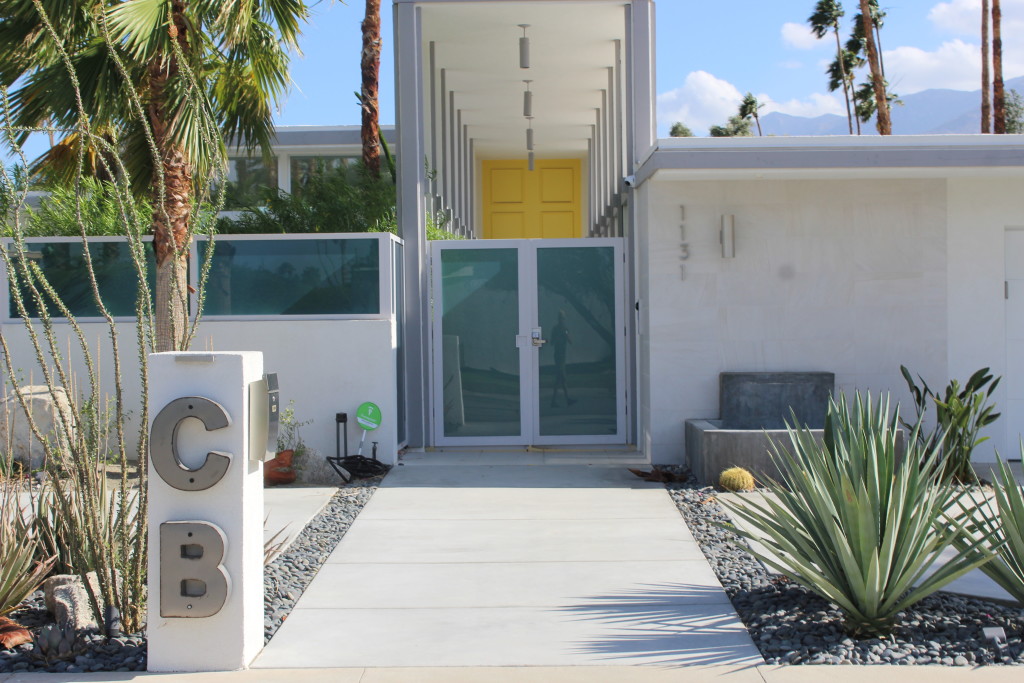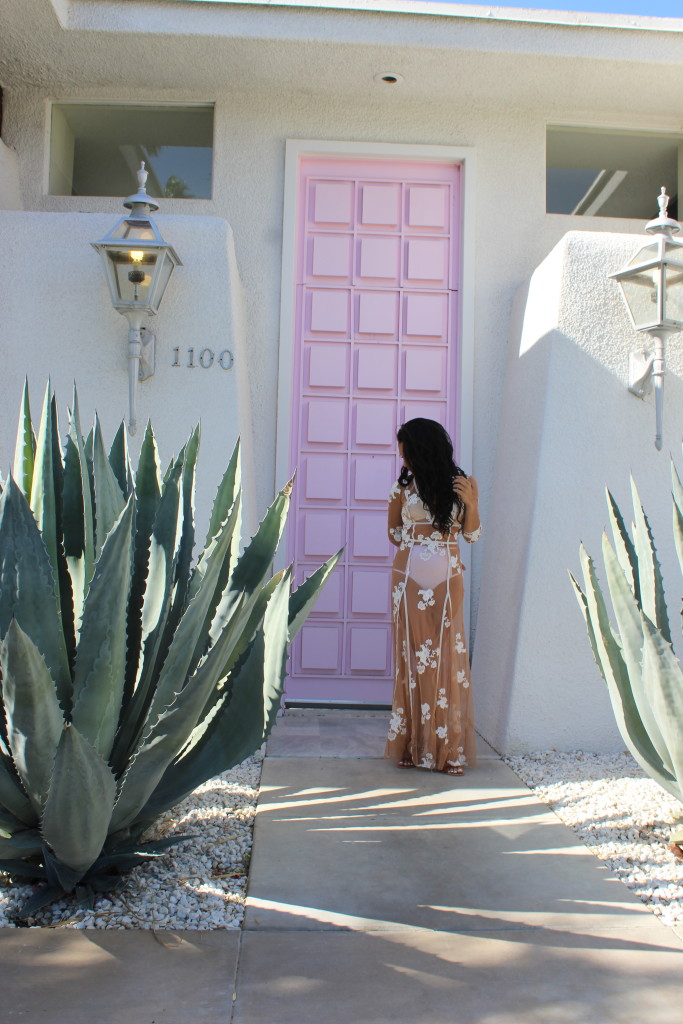 This is the famous powdery pink door that everyone and their mom is after when shooting in Palm Springs. The door was refurbished by Moises Esquenazi in 1968 and has been hogging up door fame since. (Is that a thing? Door fame? Who knows..)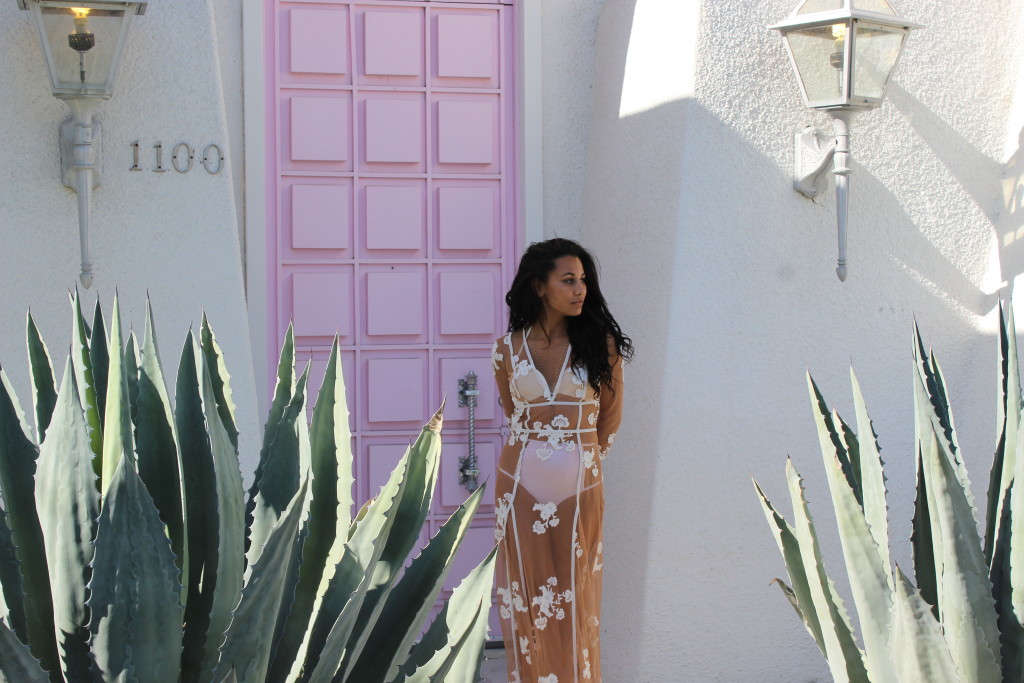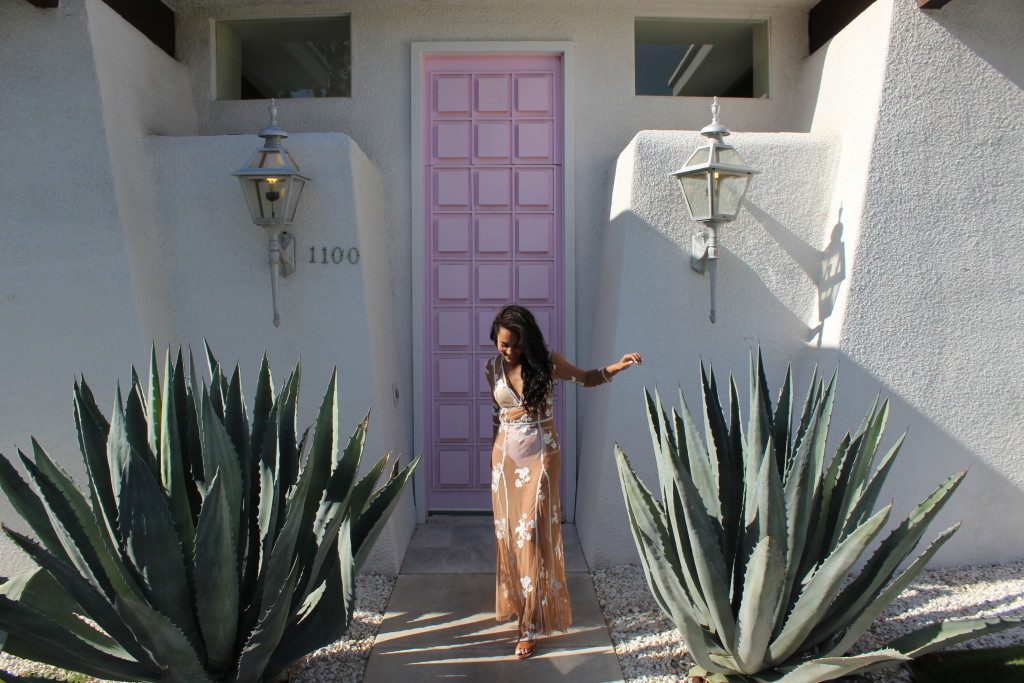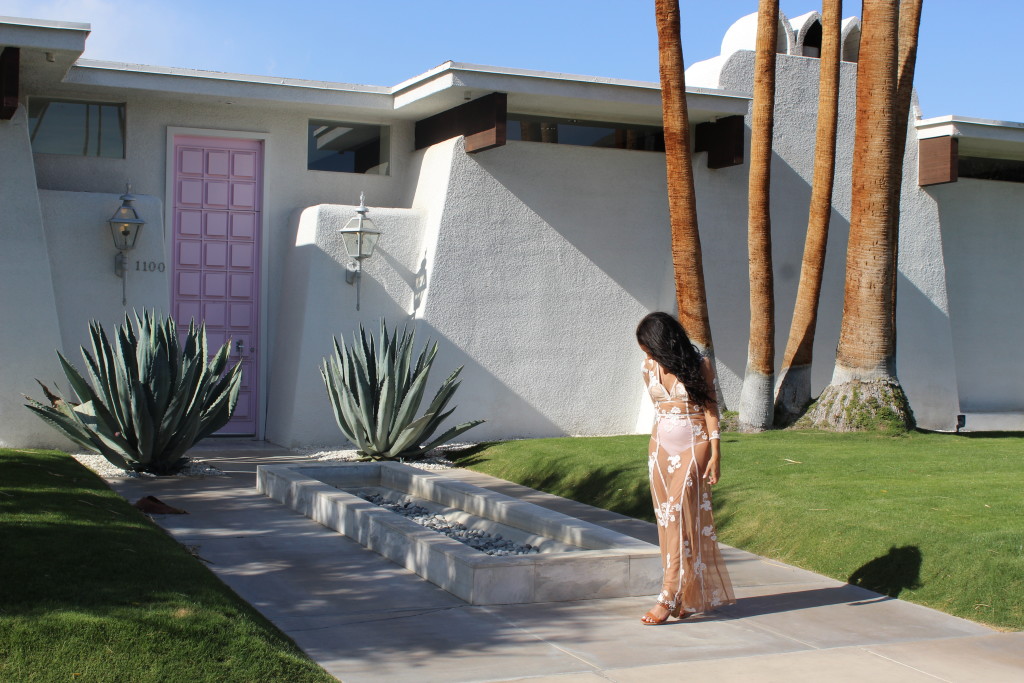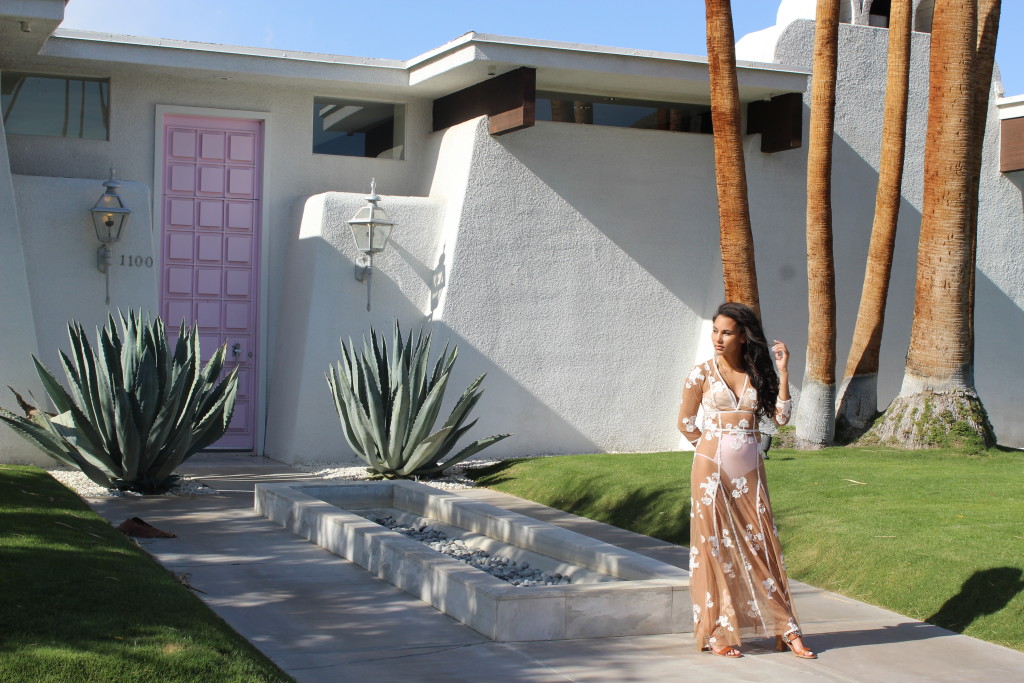 Dress: For Love & Lemons // Bikini top: Tularosa // Bikini bottom: ASOS // Shoes: Jeffrey Campbell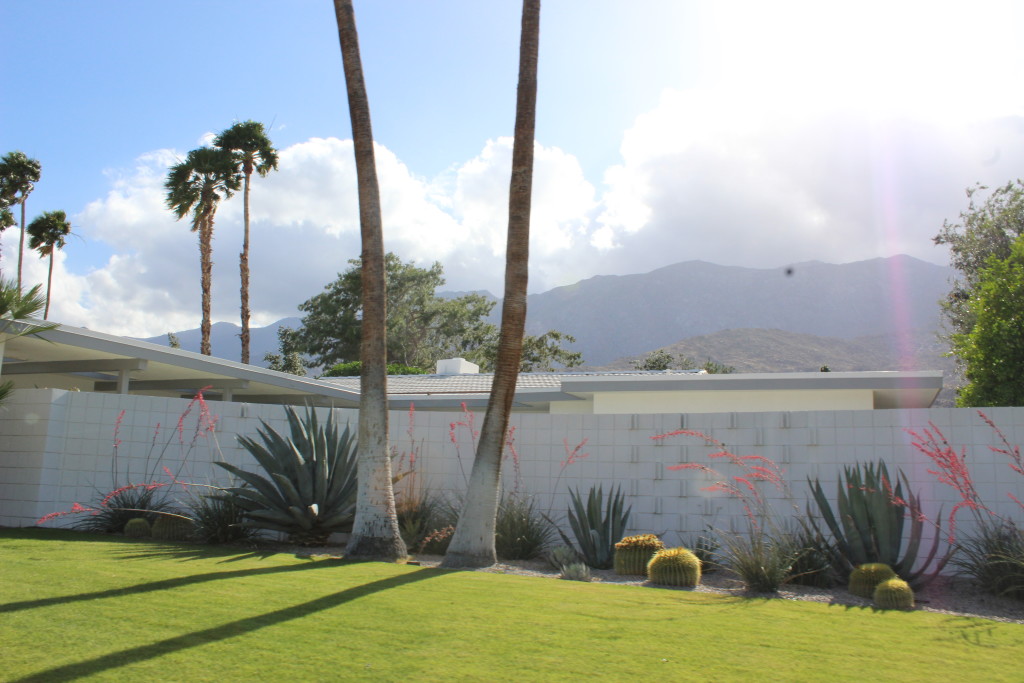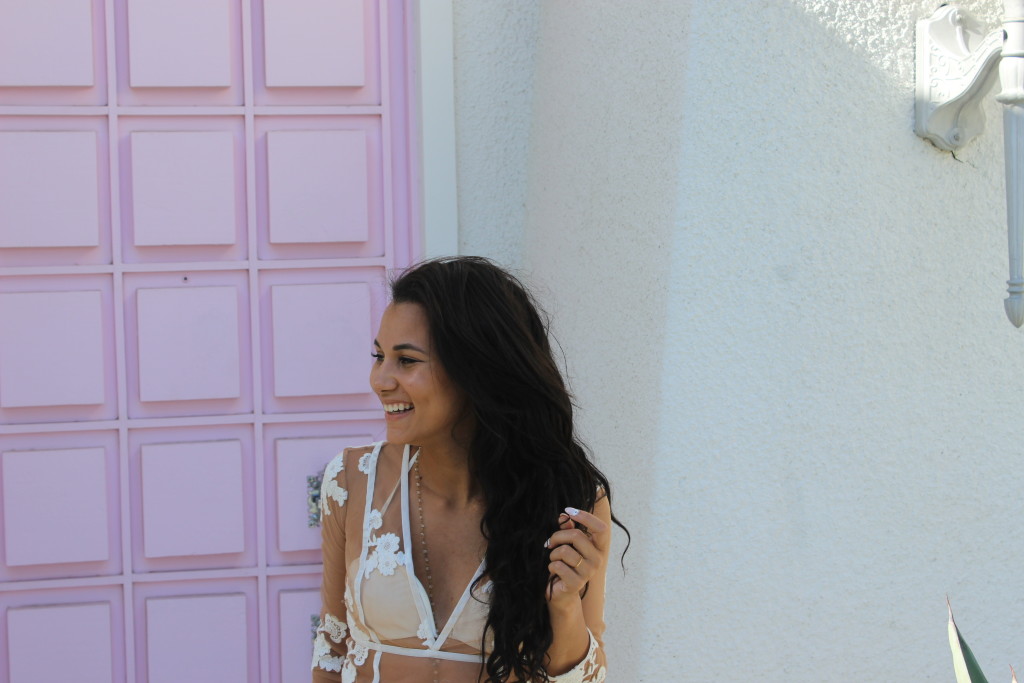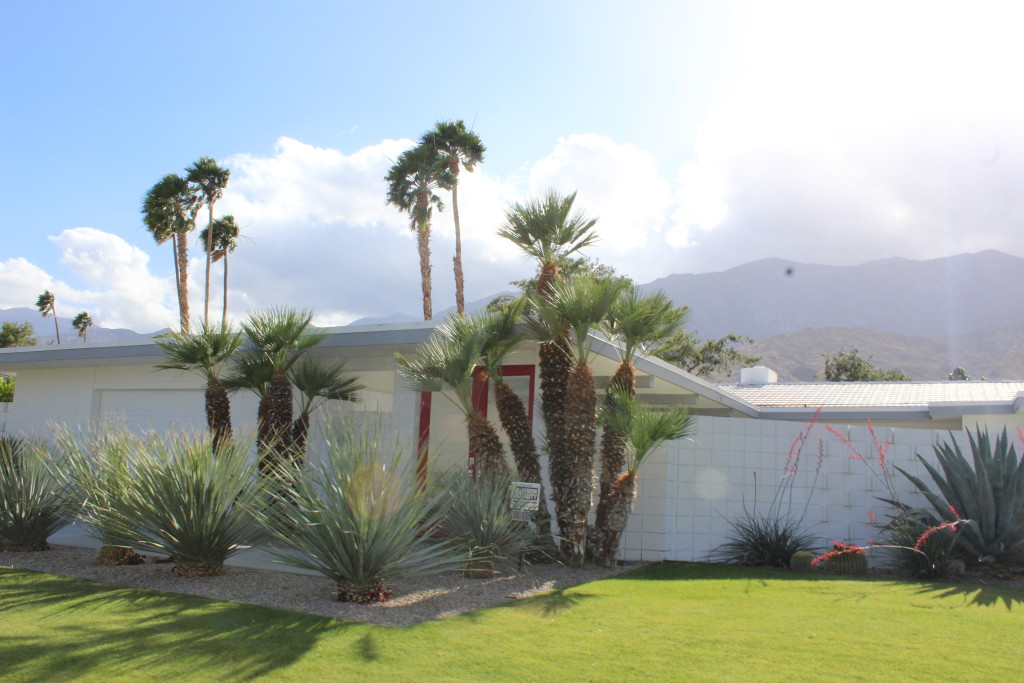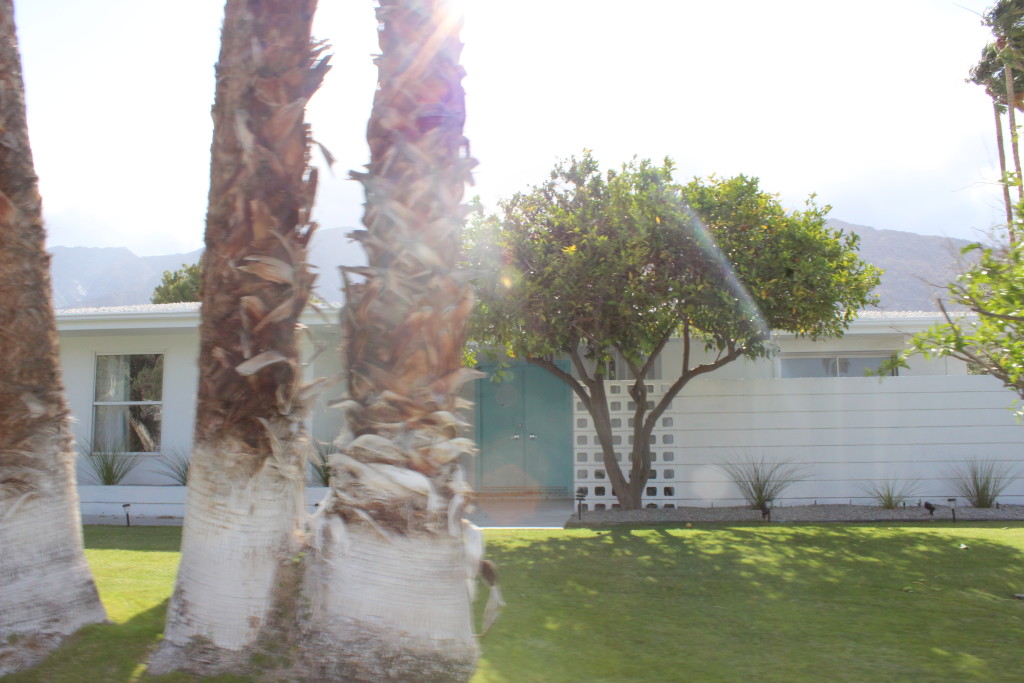 Until next time Palm Springs!
xo