Hello lovers! 💕
Today I decided to opt for a functional, comfortable luxe look.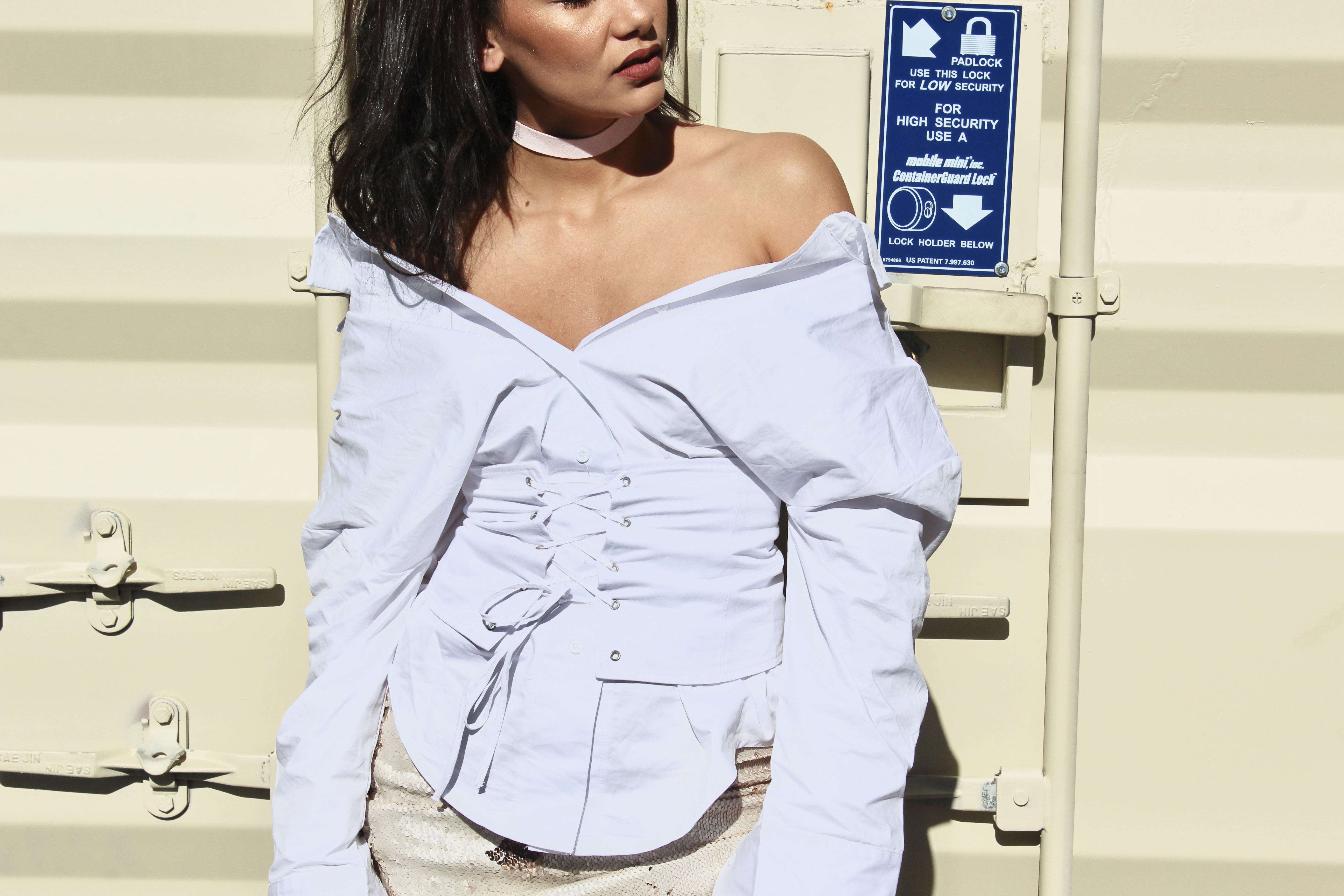 This button down top and corset actually came as one piece from Storets. Mix and match your own with some corsets below: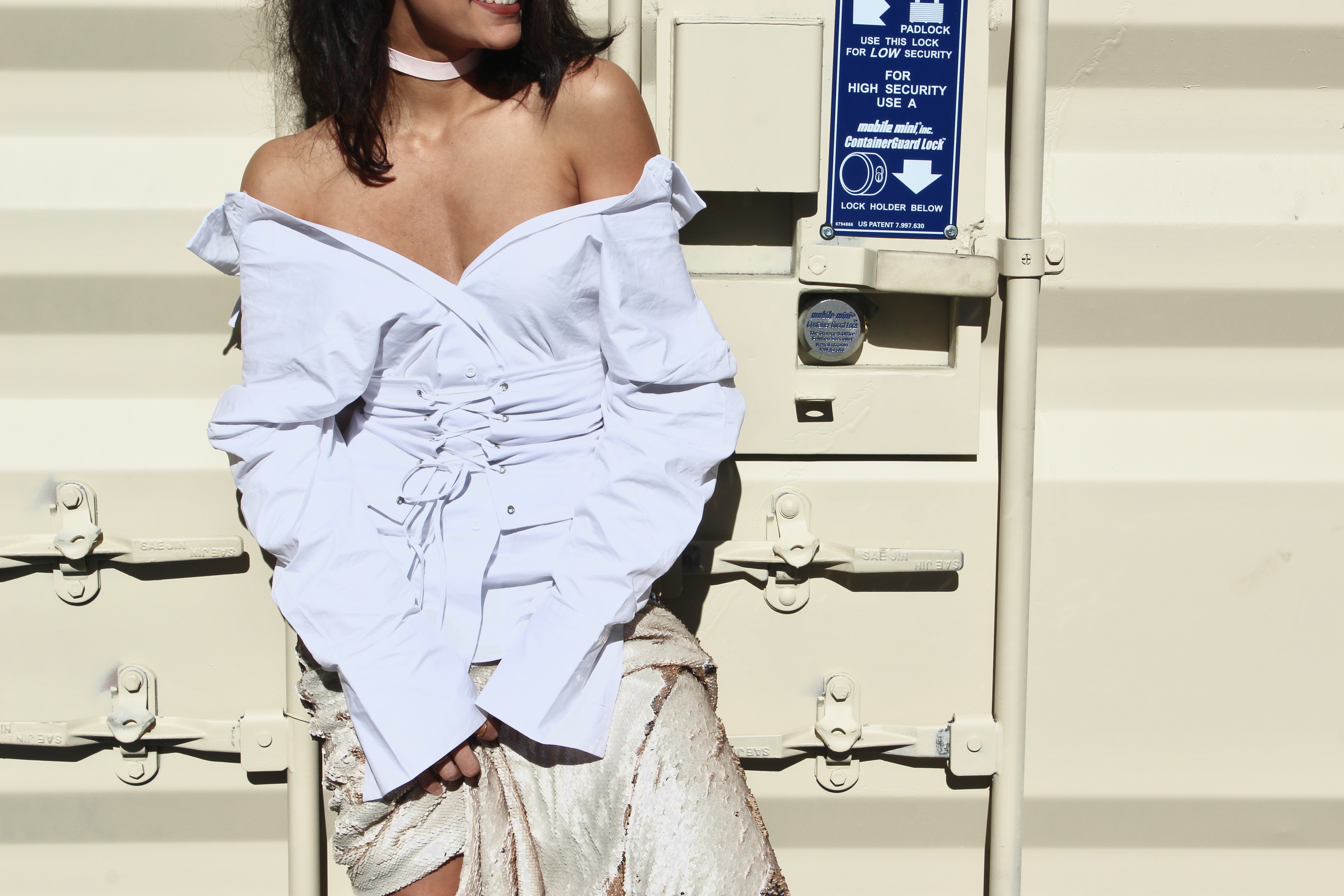 Clearly this look is functional for any event. Be it a holiday party, birthday dinner, or taking pictures in a parking lot 😉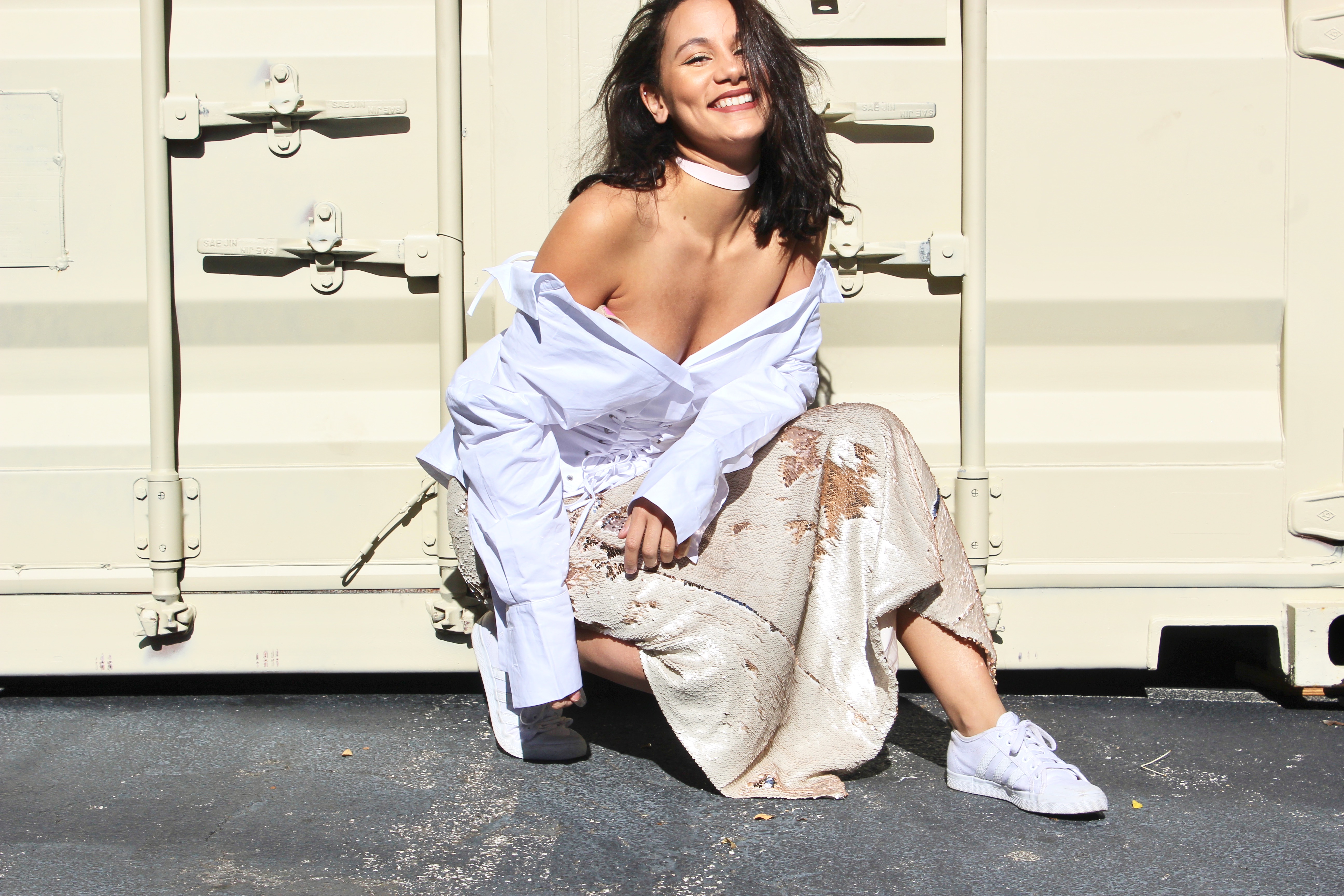 I find that by making certain pieces of an outfit unconventional (i.e. making a dress shirt an off the shoulder top) and making them contrast each other (sequin maxi skirt + sneakers) creates the perfect edgy IDGAF chic look.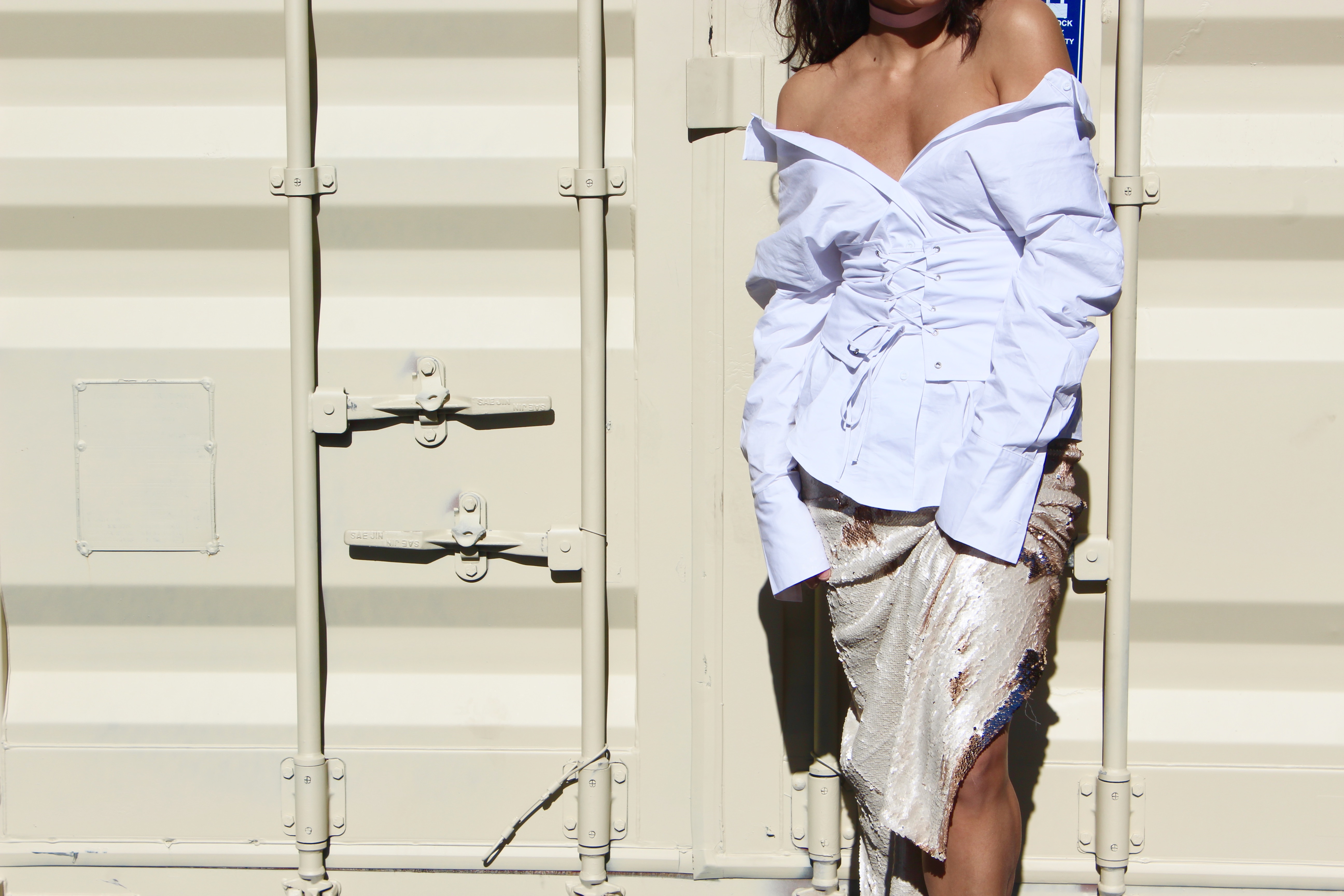 With the holiday season here, it's the perfect excuse to wear sequins whenever and wherever. Here are some of my favorite pieces right now: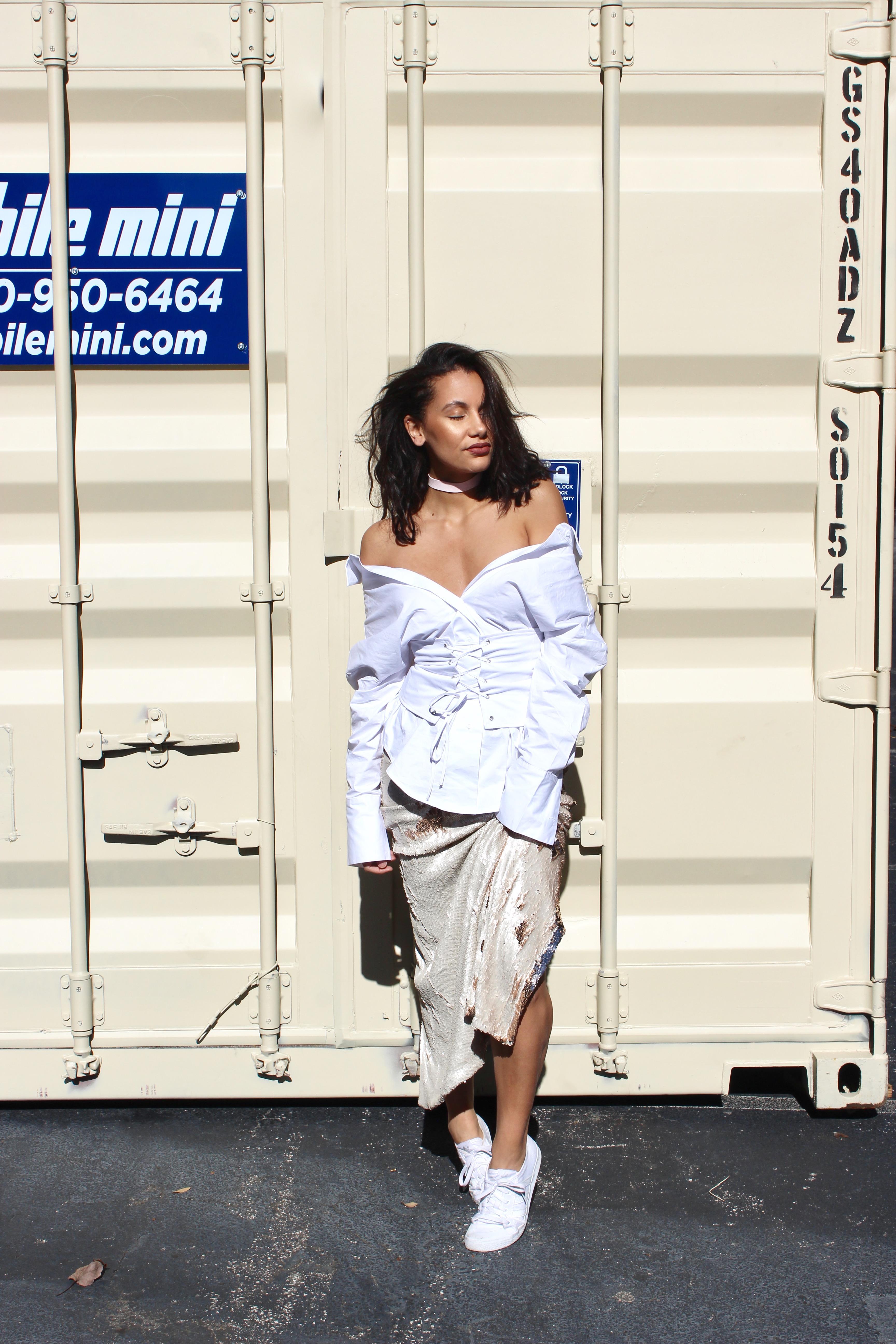 xo