Happy V Day!💕 I decided to go for a playful, cheeky Valentine's Day look. This past month has been a whirlwind of BS, so I just wanted to lighten things up!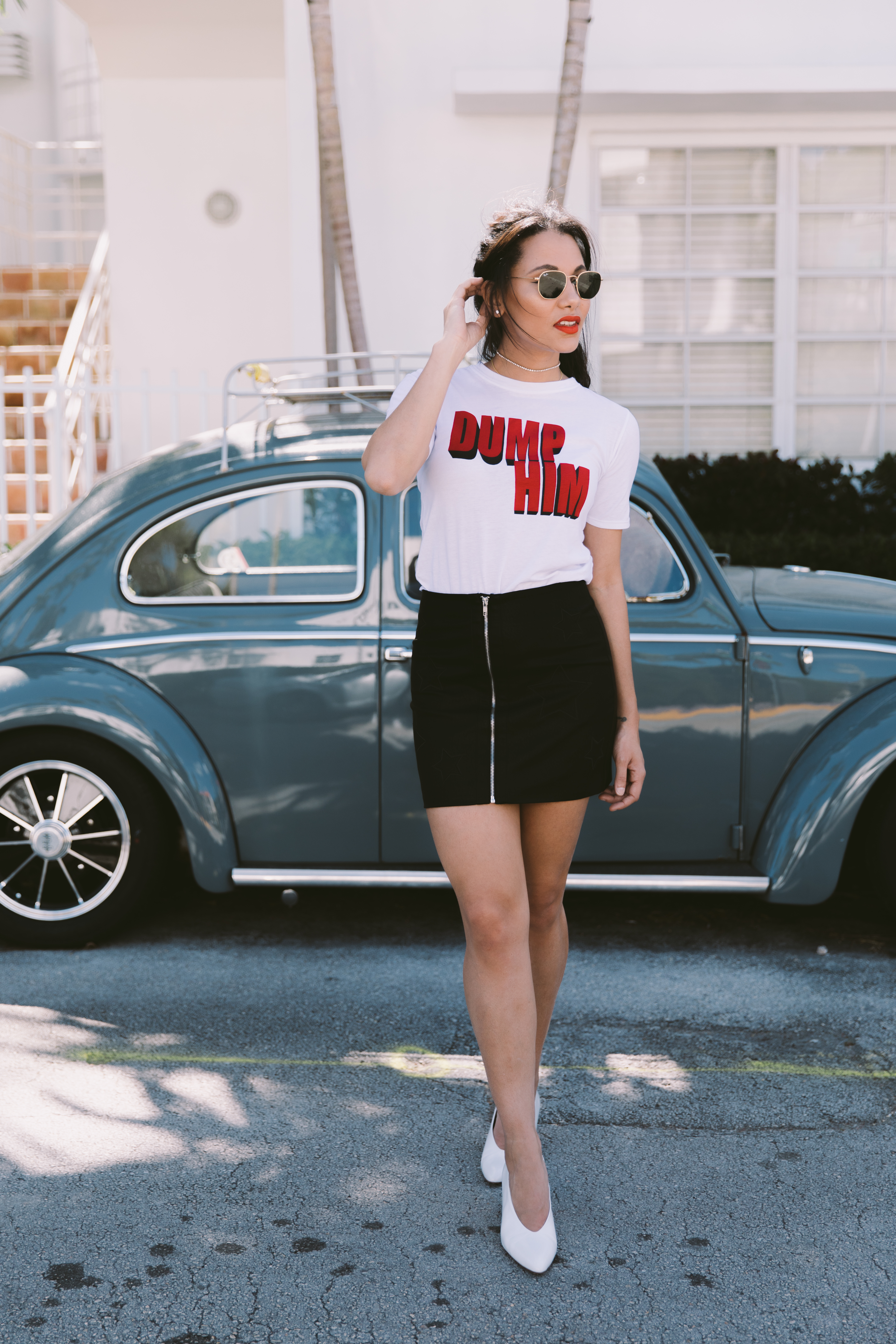 And so keeping true to my self-care theme of 2017, I decided to spoil myself for Valentine's day! To celebrate, I will be:
Getting some self affirmations in throughout the day
Taking my time to stop and smell the roses, have my cake and eat it, too, etc.
Speaking of cake; eating 5 star meals for every course of the day (and have the bf tag along for dinner 😉)
Binge watching Taboo (hullo, TOM HARDY)
Ending the day with a bomb Glossier masking session (see what I'm talking about here)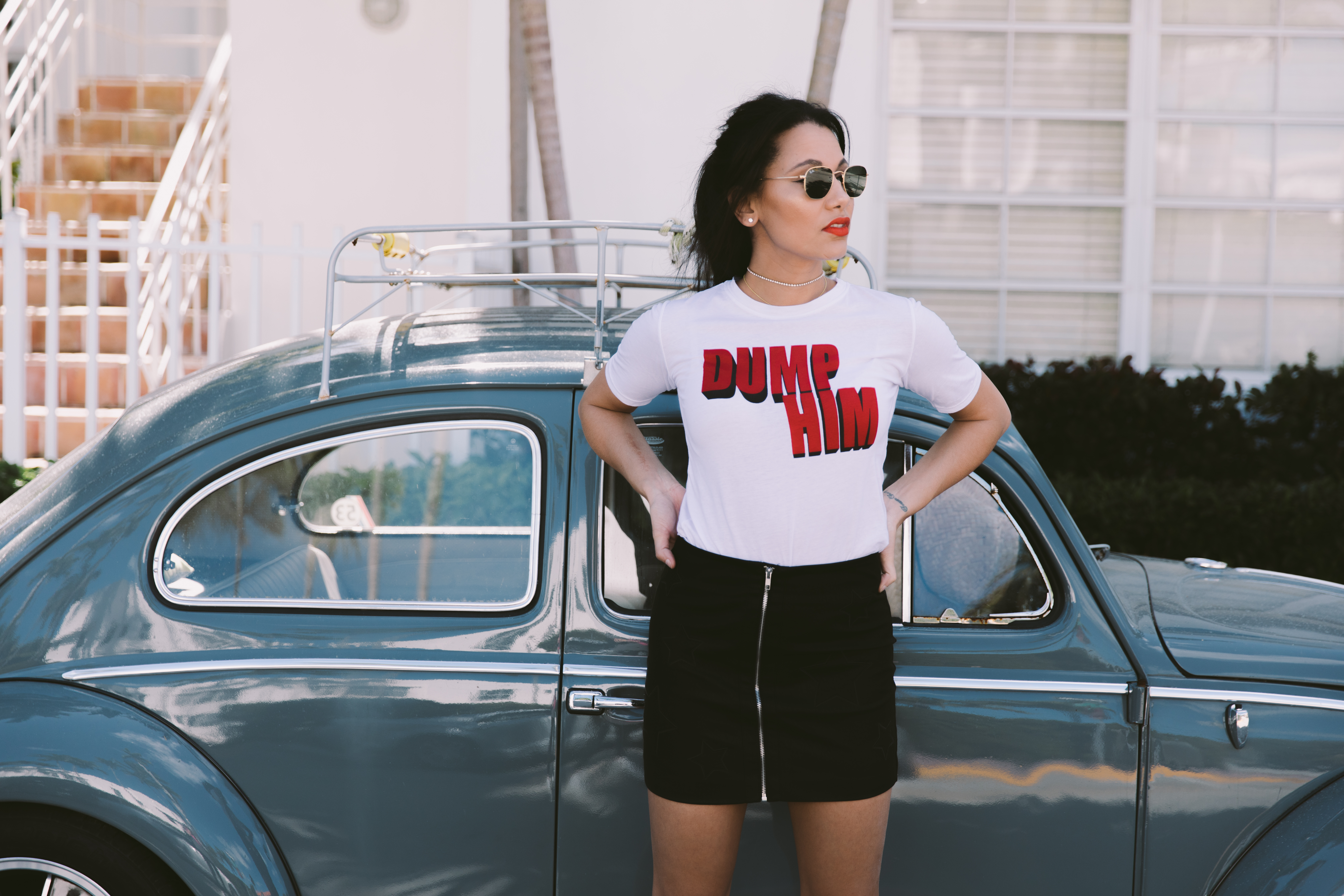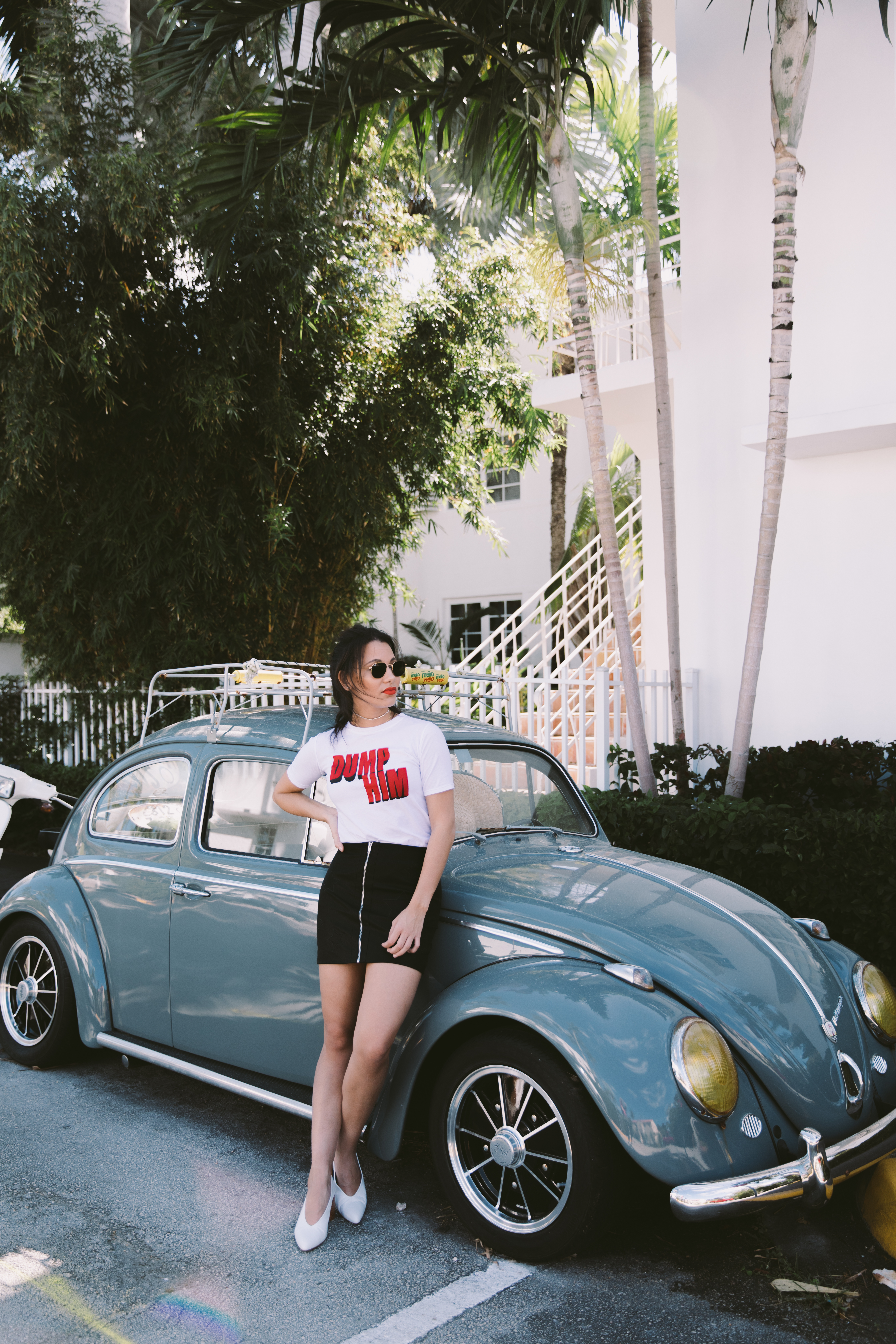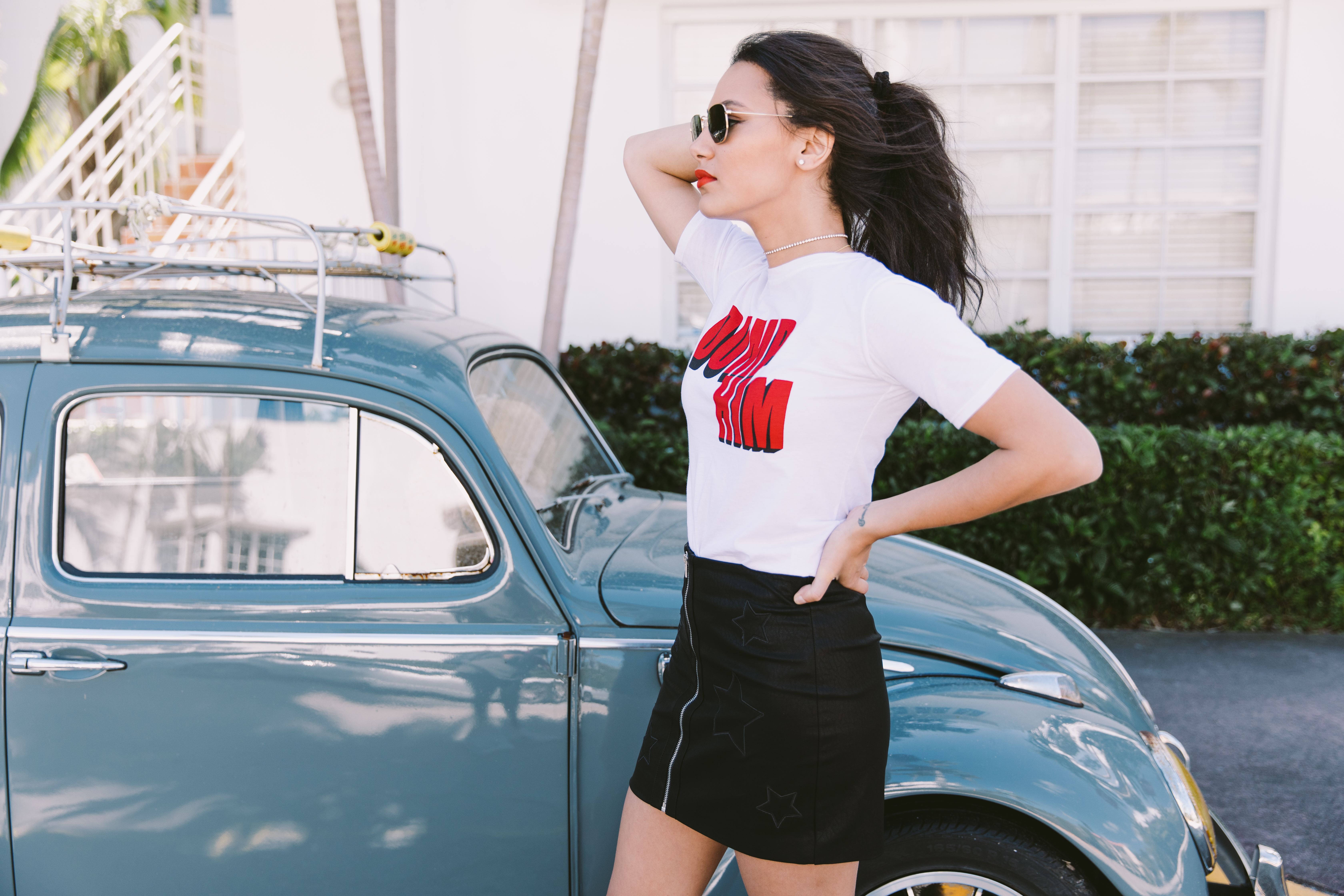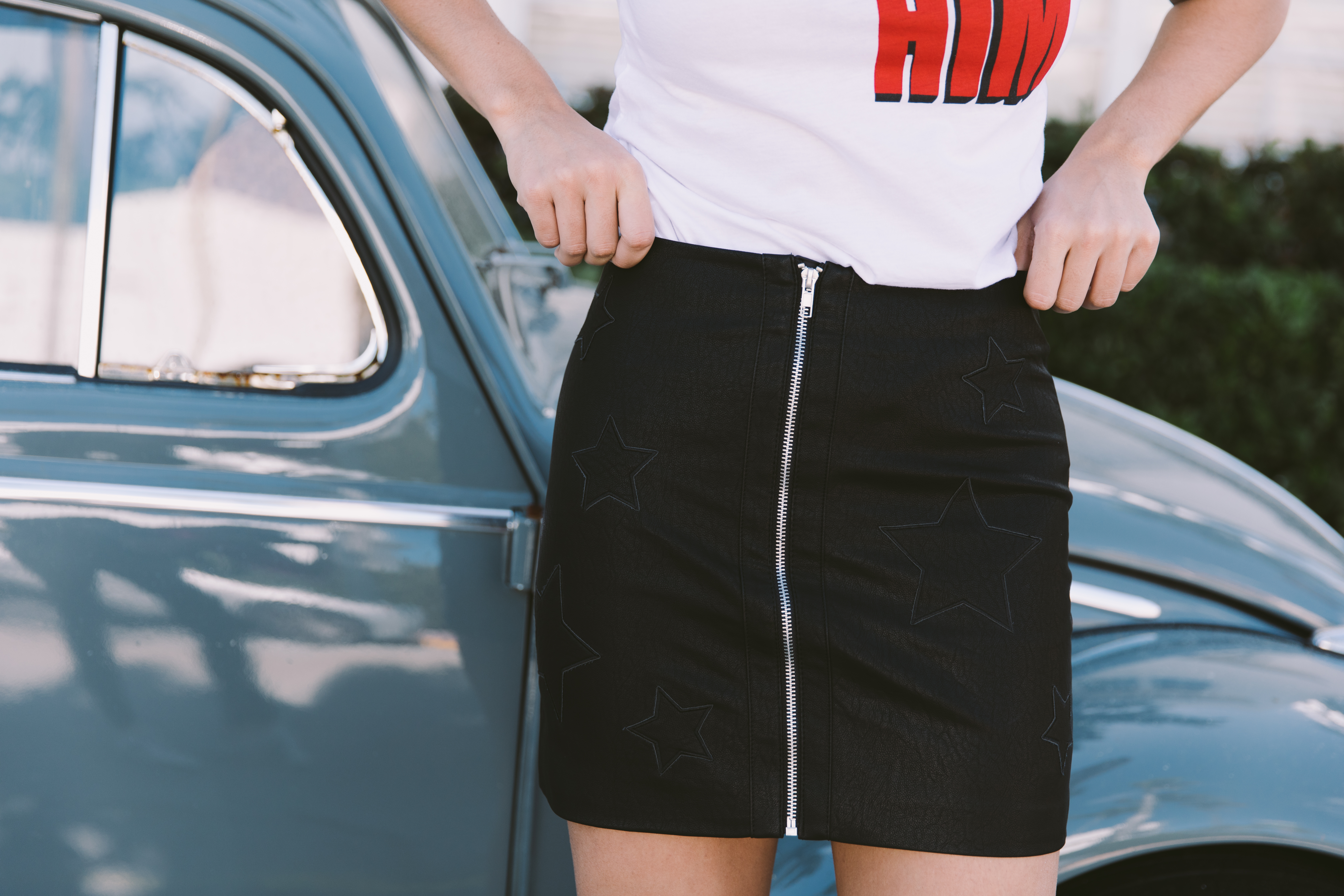 I scored big with this Forever 21 zip-up mini skirt. Lately they've been killing it with the faux leather pieces! It's so stinking cute, I can't get over it. The star detail is what really sold me. The stars are embossed-stitched (is that a thing?). Either way, I love it!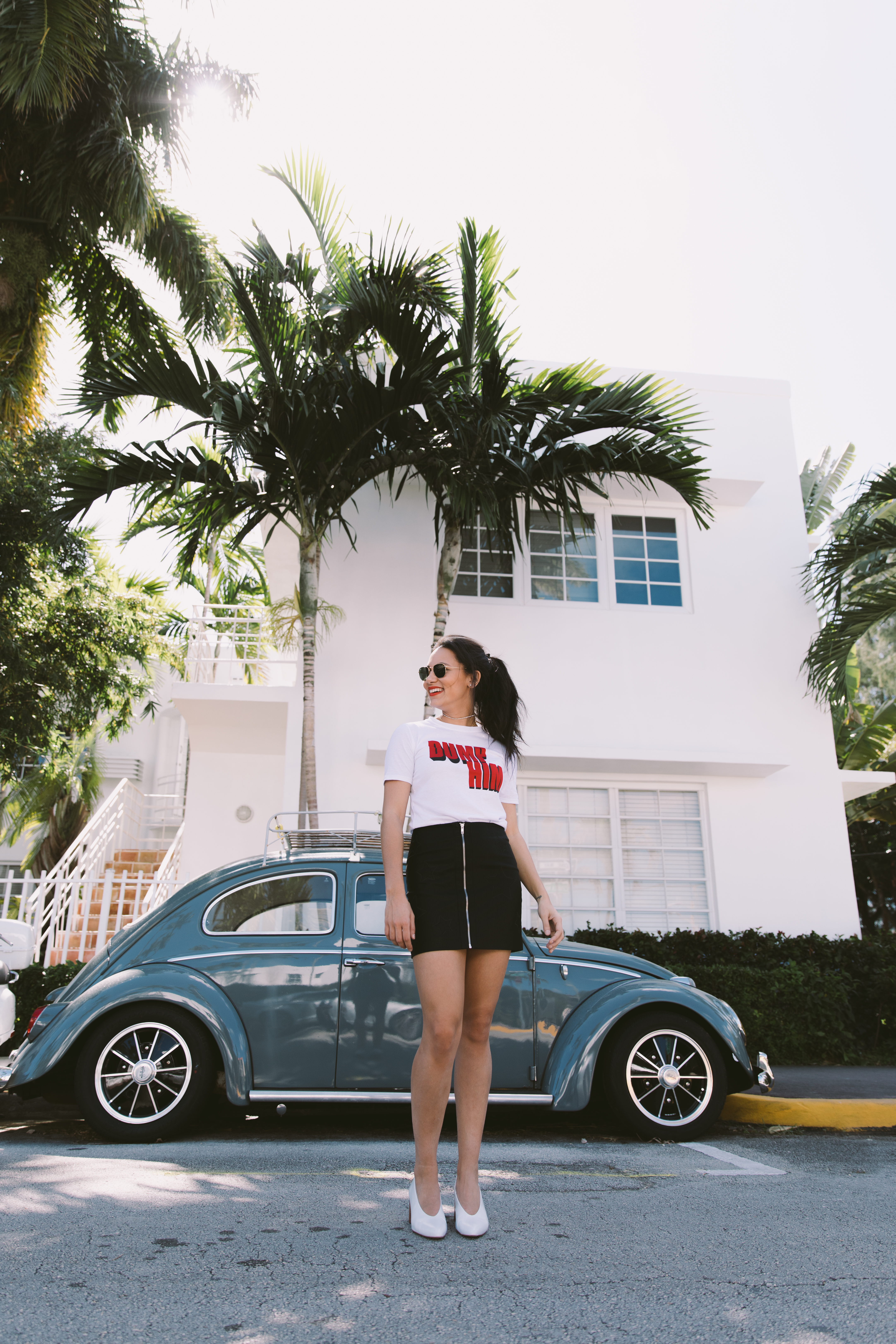 Motel Rocks Dump Him Tee / Forever 21 Zip-Up Mini Skirt
I wanted to keep things light and darling for my Valentine's Day look. Not everything has to revolve around a boy, or a relationship, for that matter. Sometimes it's better to just smile, put on your favorite tee & treat yourself!
Shop the Valentine's Day look here, lovers:


I hope your Valentine's Day is stress-free, has no expectations, and you're surrounded by the people you love!
xo