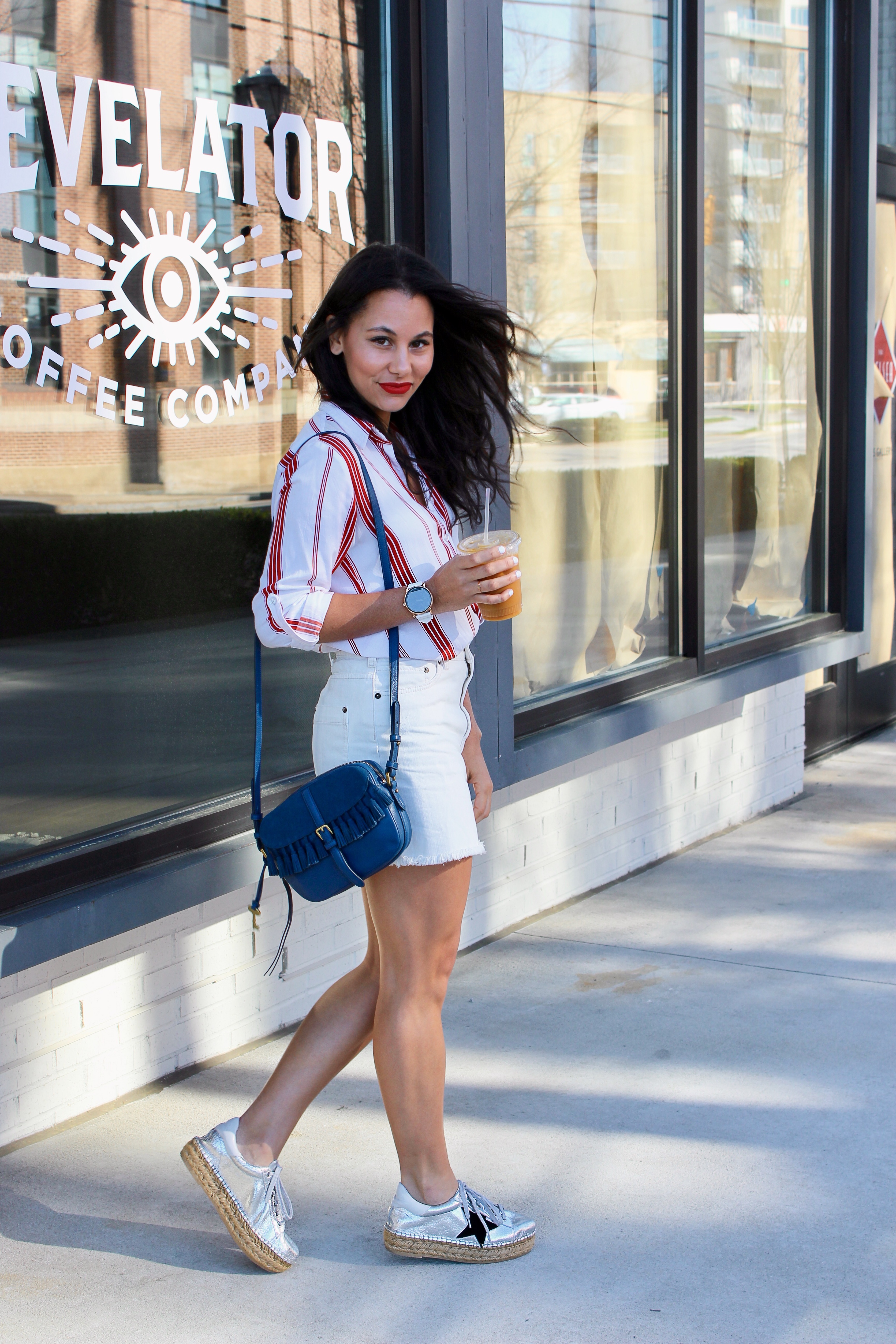 Running errands can be a tedious task for some, but I find that to be the opposite! How? I don't dress the part. An outfit can set a mood, so why not make the best of the day and wear whatever makes you feel awesome & care-free, while still getting the job done?!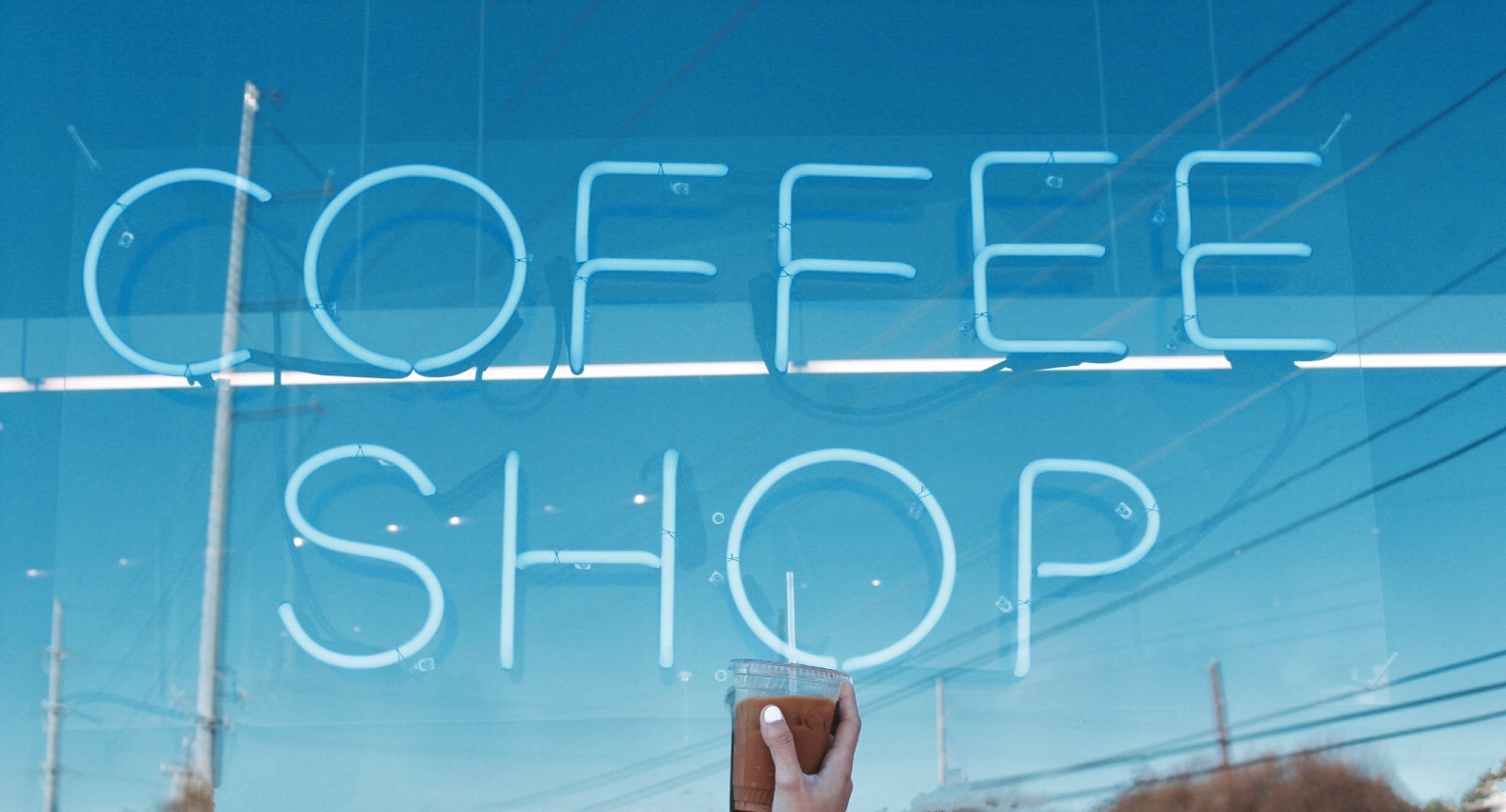 PATTERN PLAY
Mixing crisp whites with stripes is always a win in my book! This Faithfull the Brand top is one of my favorite button-down blouse that I own. It's actually a crop top with long sashes that can be tied just above the waist. I opted to tuck the shirt into my Free People denim mini skirt to look more put-together as opposed to festival-ish mid-drift action! Together, both pieces make for a breathable, preppy clean look!
A METALLIC TOUCH
So I found these fun Steve Madden metallic espadrilles in Miami, when I visited LF in South Beach. As soon as I walked in the store, they literally sparkled at me from across the room, so it was love at first glimmer. Being that it's spring, I would normally wear sandals or some slides, but these shoes are ridiculously comfy. The platform is just the right height so I don't feel like I'm awkwardly trying to keep balance and the insole literally feels like memory foam. They may be my go-to shoe this season! Check them out here.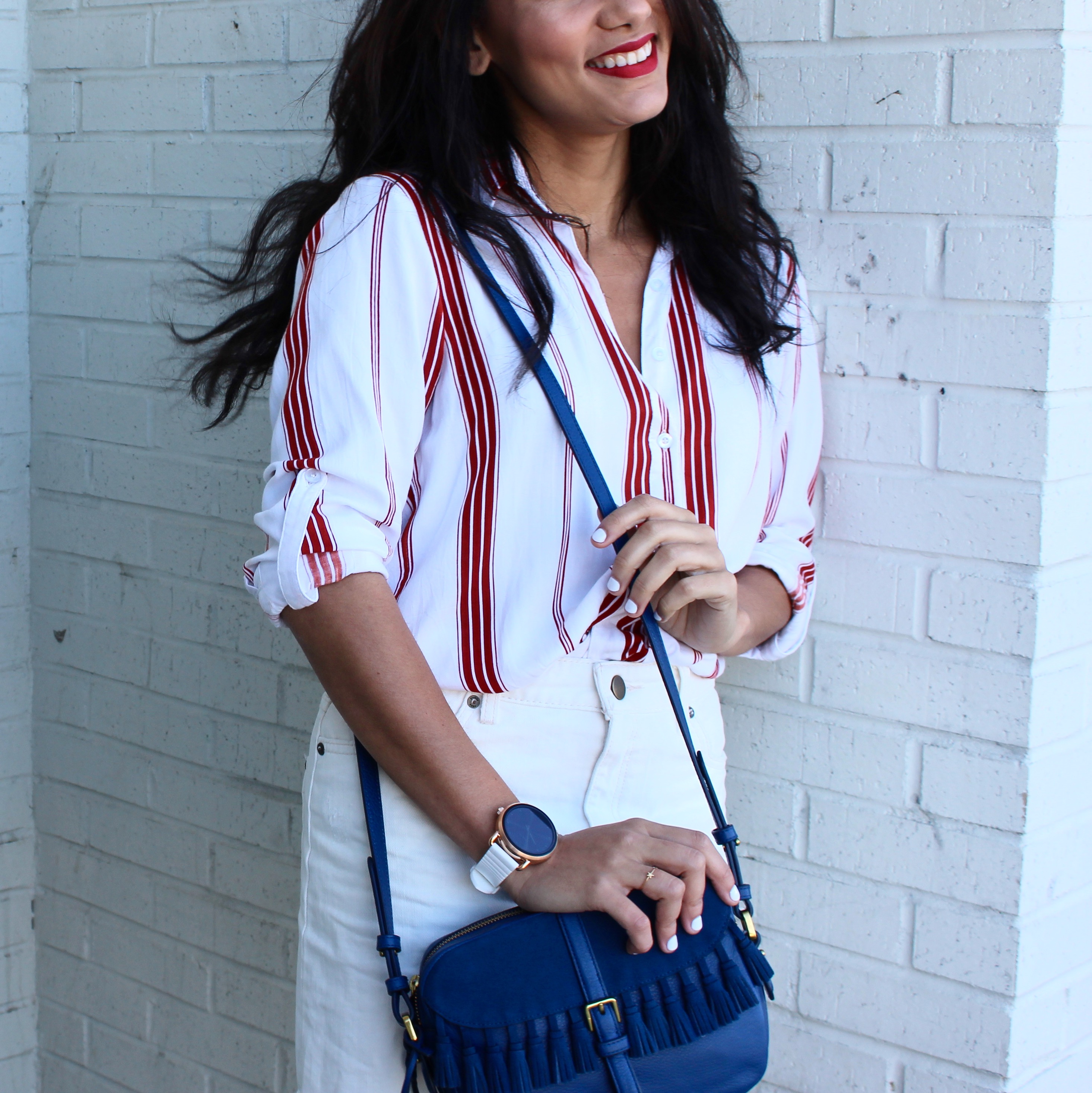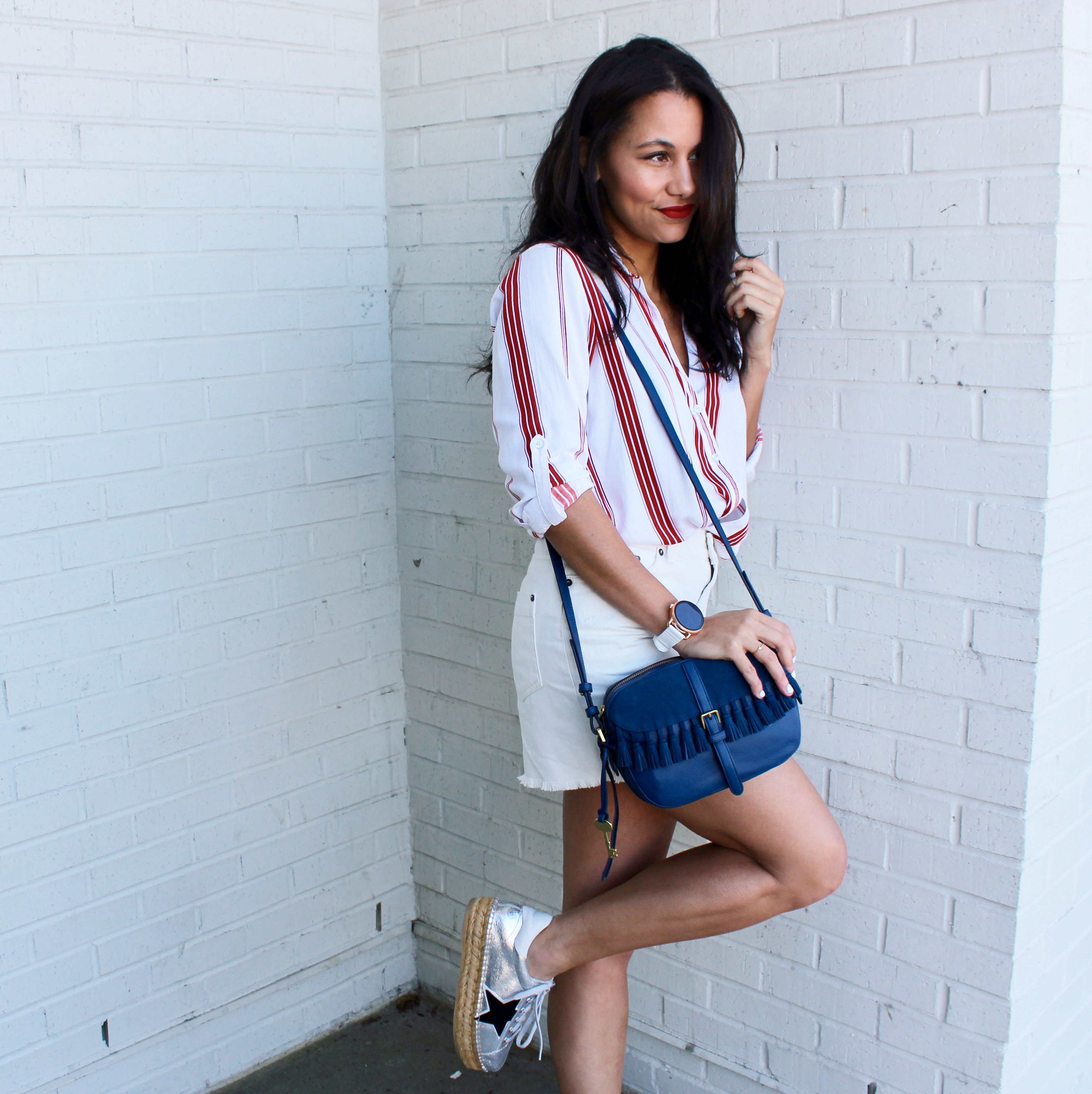 FRINGE DETAIL
As you may have noticed, I'm not big on purses. I'm totally content with putting all my cards in a phone case wallet and any other little items, like lipstick, in my pockets. But when my friends over at Fossil sent me this Kendall cross body bag, I had to break my habit! The fringe detail is what had me sold instantly. The tassels are just the right size so they don't snag or get caught on anything. I can't forget to mention the rich hue of blue that's so striking! For a more minimal taste, the Kendall bag also comes in honey tan leather and black. Check them out here.
A BOLD LIP
I love minimal, everyday makeup! (Hence, why I'm a die hard Glossier rep!) But combine minimal makeup and a bold lip; I could take on the world! Or maybe just the errands on my list for the day. Either way, a bold lip is the perfect finishing touch to any everyday outfit. I'm wearing my favorite moisturizing matte lipstick by Milani Cosmetics in Passion. As you may have guessed, I tend to lose my lipsticks ALL THE TIME since they live in my pockets. So I love the fact that Milani makes the best matte lipsticks for less than $7 and can be found in just about every drugstore!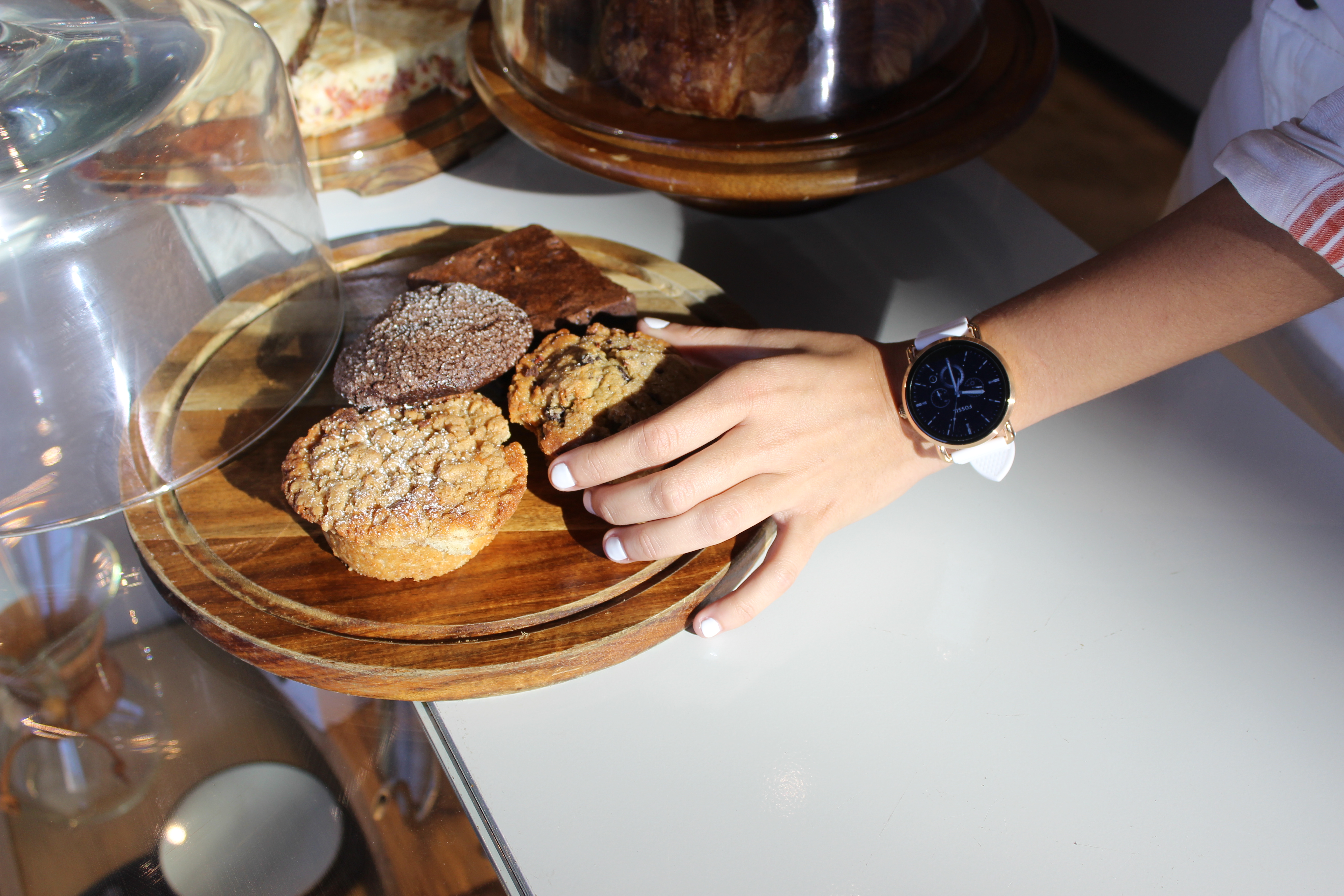 FASHIONABLE TECH
OKAY, WE HAVE TO TALK ABOUT THIS WATCH. The Fossil Q Wander Watch mimics the appearance of a classic watch but has all the benefits of being a true smartwatch. It features rose gold hardware and a silky-soft, white silicone band that makes for easy wear. This rose gold beauty provides me with text, email, Instagram, Facebook, and various social media channel notifications instantly throughout the day. The notifications are subtle, so I'm not beeping and buzzing like a robot all day. I can track my activity (calories burned, distance walked, steps, etc.), take photos and even use voice commands. 'Okay, Google, what time does Revelator Coffee open?!' Talk about the ultimate errands companion. There are so many more perks with this watch that I love, but my favorite has to be the watch-face itself. You can customize the face to super colorful moving images or even a personal photo. Make sure to check out more on the Fossil Q Wander watch here!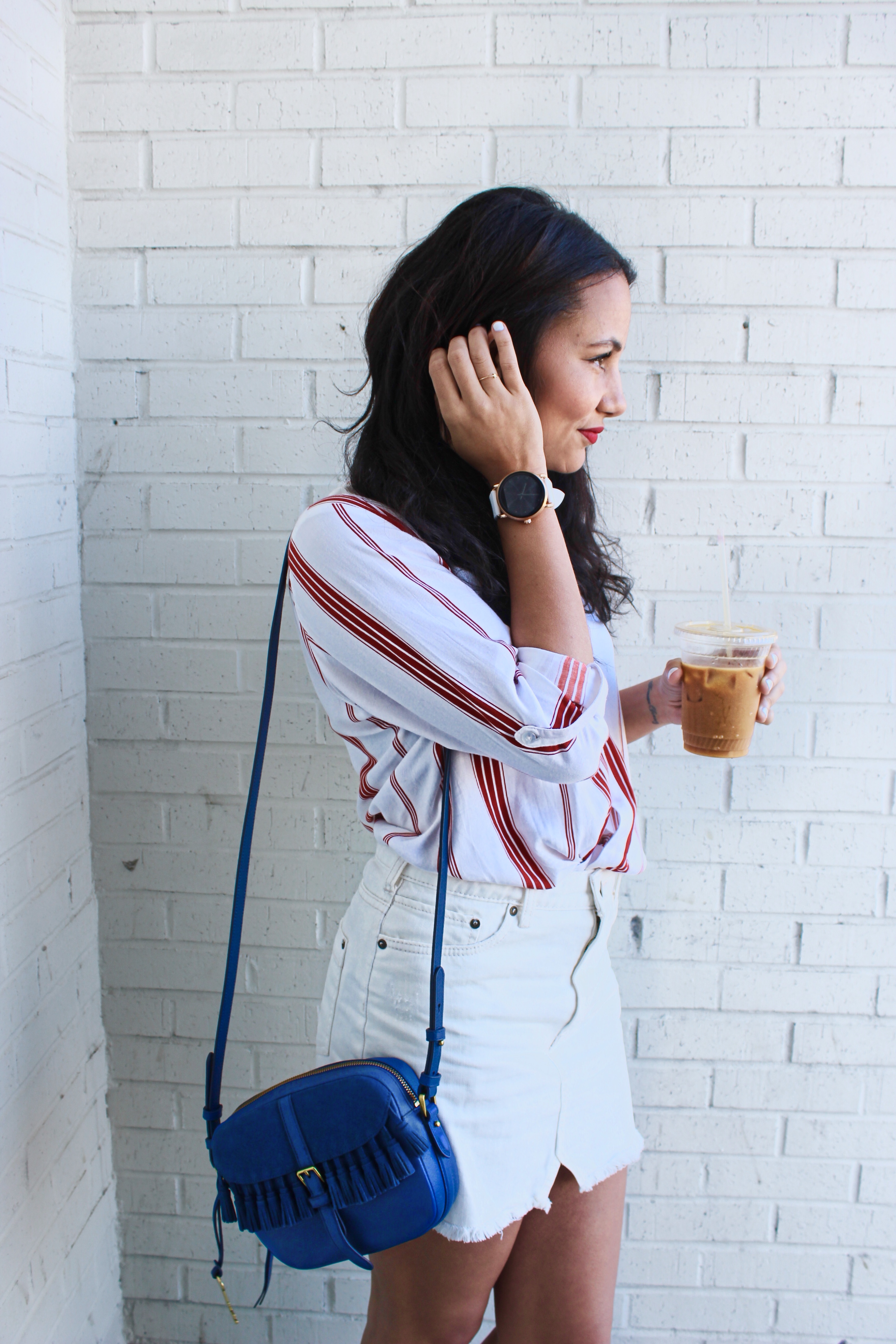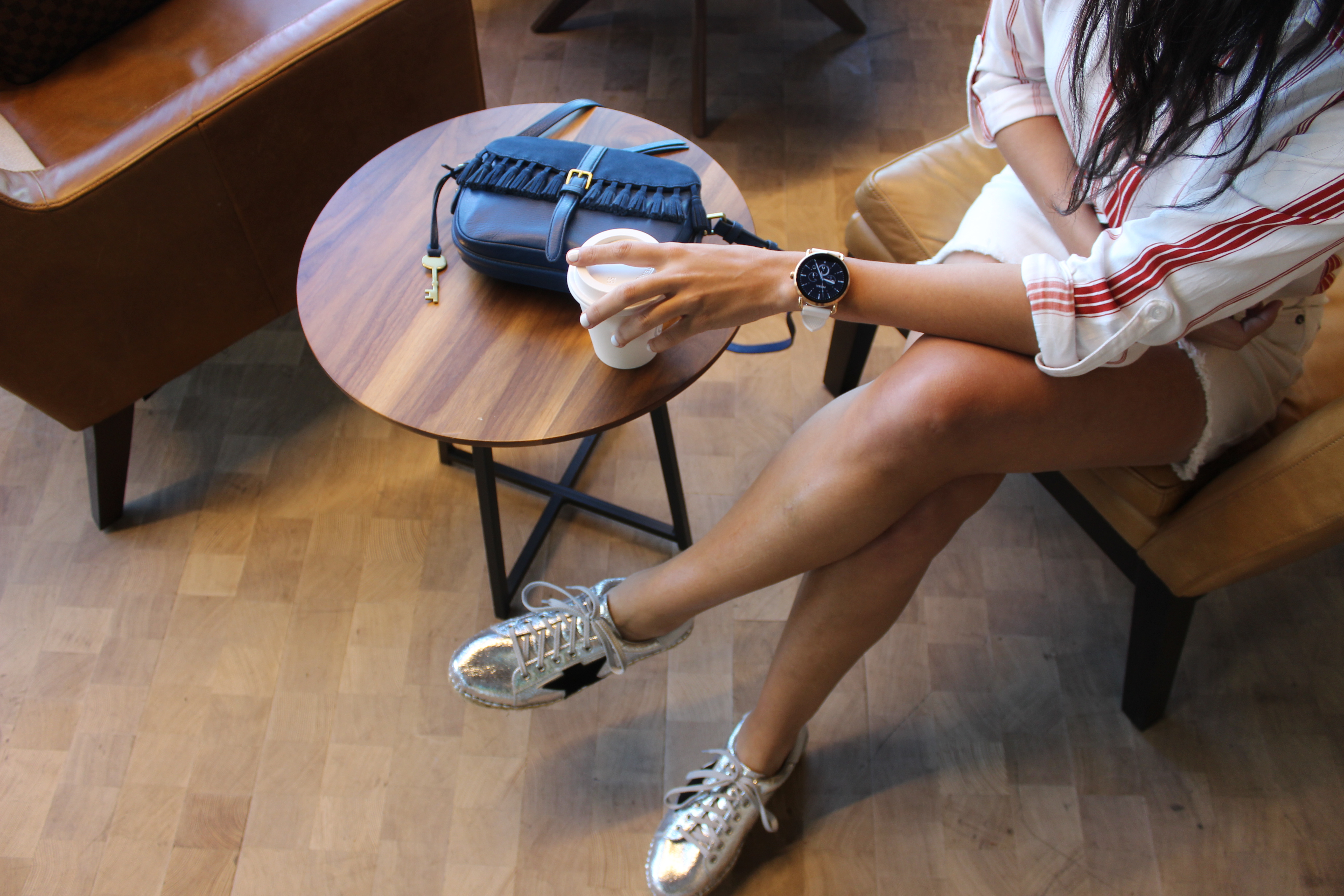 Shop the Fossil Q Wander Watch, Kendall Cross Body and other pieces from the look here:


Do you have any tips or go-to pieces when it comes to your everyday look? I'd love to know and try them myself!
xo